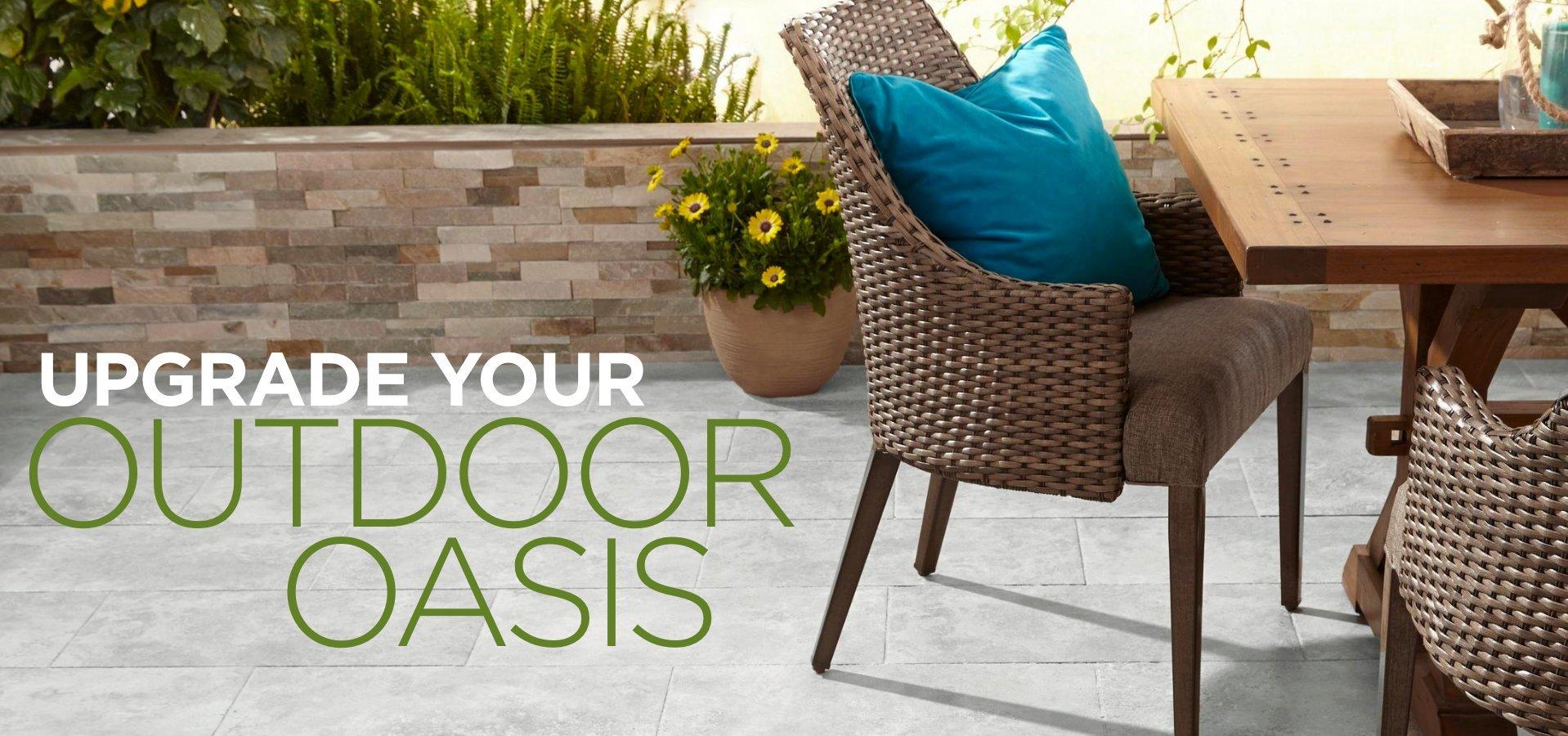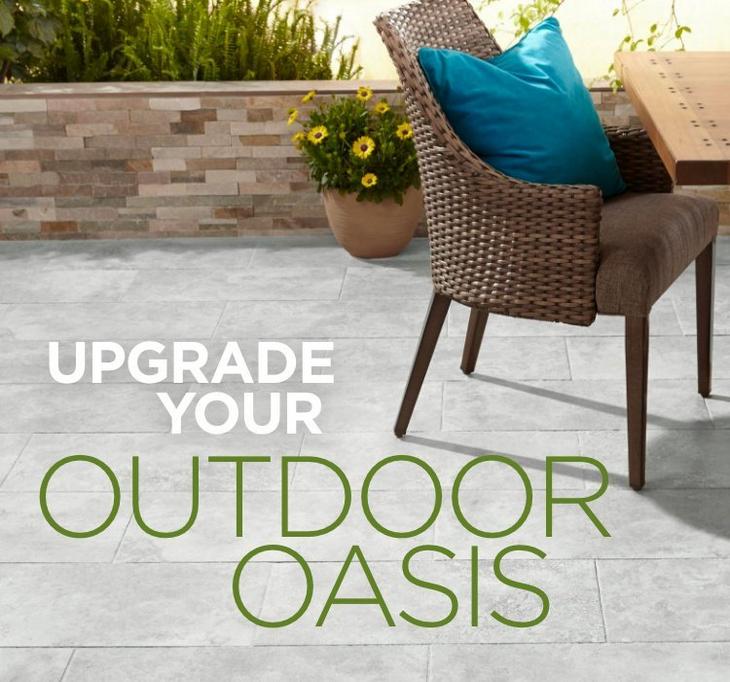 Your patio is a space that should be functional and stylish. Choosing the right material goes beyond cost alone. You want to choose a material that matches the style of your home, and is compatible with the weather where you live. From porcelain to slate to ledger, we have the perfect match for your outdoor living space.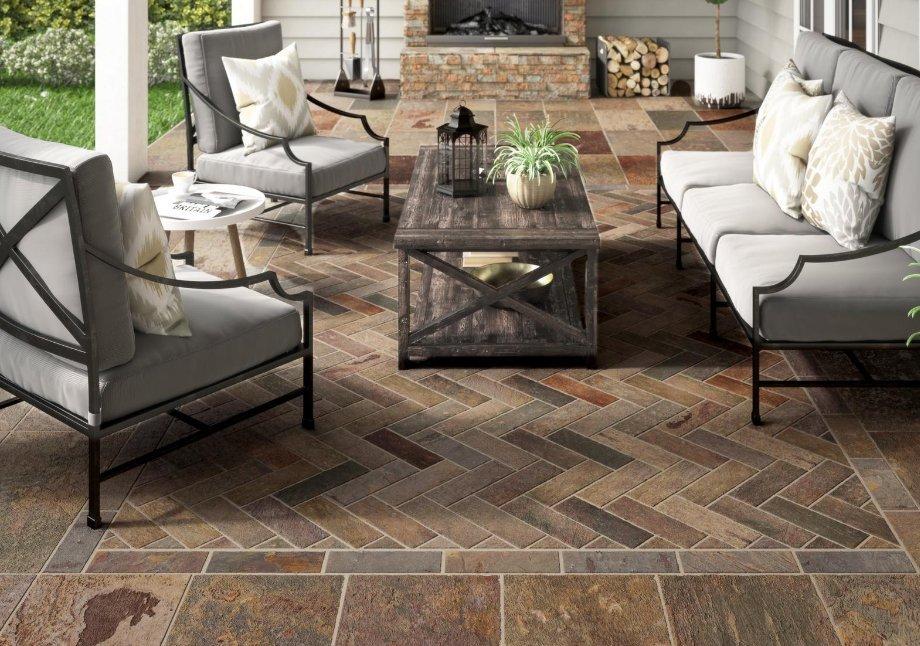 SLATE/QUARTZITE
If you're looking for a more rustic style, consider slate for your patio. Slate is a beautiful natural stone with color variations that give each tile a distinct look. Slate comes in a range of earth tones that add a charming touch to your patio, and can be used in hot and cold climates. Ideal for cold weather areas, quartzite is a very hard metamorphic rock made from sandstone. Quartzite is elegant, comes in a variety of shades and its strength makes it ideal for outdoor spaces in any climate.
SHOP SLATE/QUARTZITE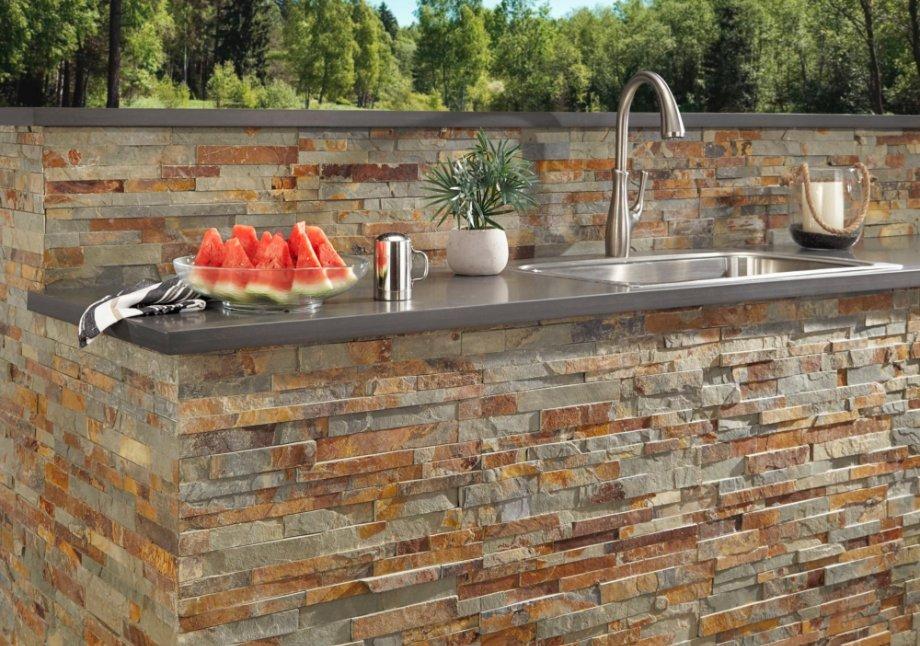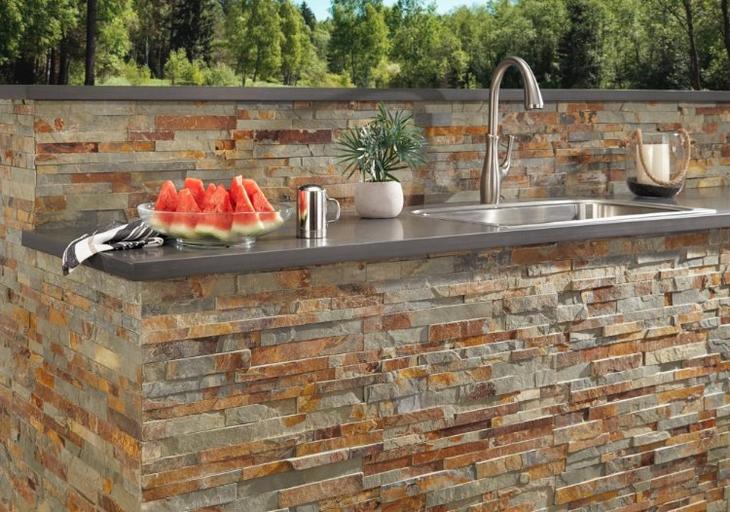 LEDGER
Stacked stone or ledger panels give your space a natural appearance that fits perfectly outdoors. The three-dimensional look also offers appealing texture. Ledgers fit a very specific style, but are strong and popular in patio design. This stacked stone can be used in any outdoor climate. Use as an accent wall, fireplace, waterfall, grill area or any space that deserves a unique accent.
SHOP LEDGER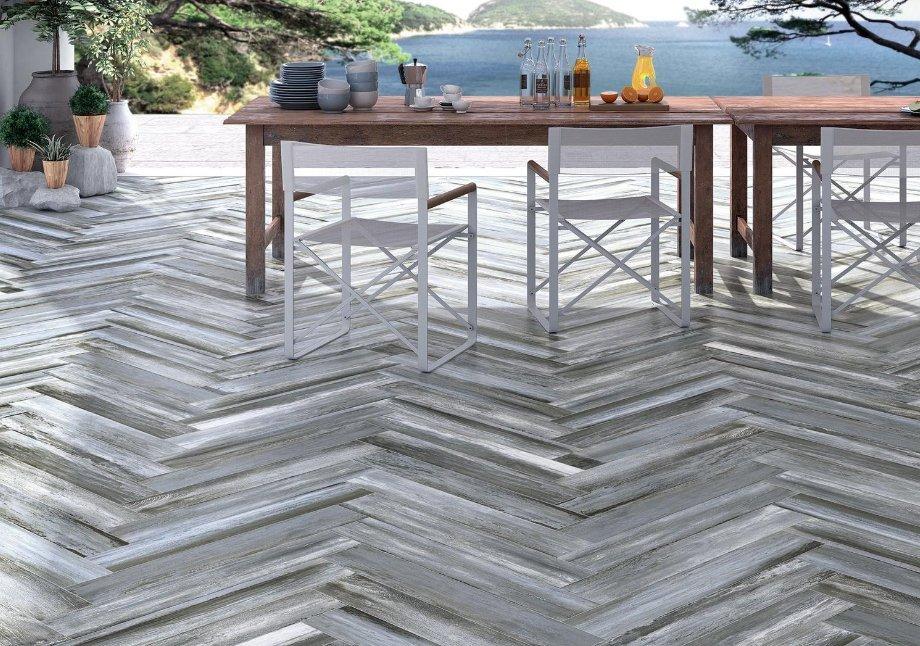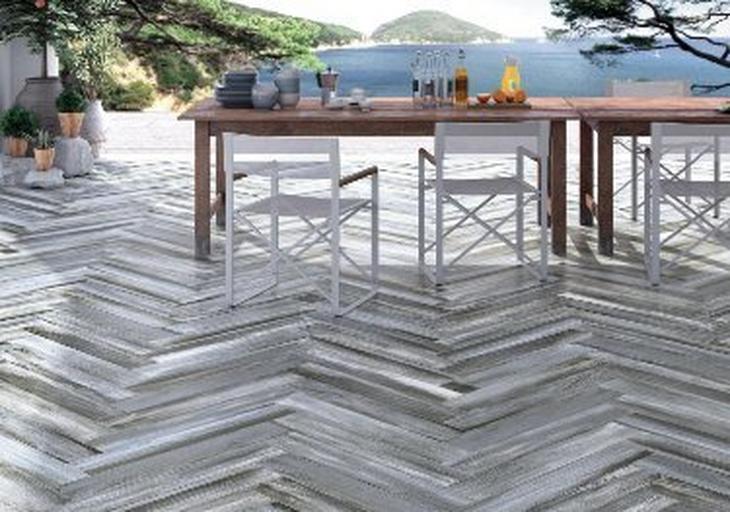 PORCELAIN
Known for its durability and versatility, porcelain is an excellent choice for a patio. It doesn't fade in the sun and it won't absorb water. Porcelain comes in a variety of textures, styles, and colors so it's easy to find a style that fits your taste. Porcelain works well in any climate, but you should avoid a polished finish as water makes it slippery.
SHOP PORCELAIN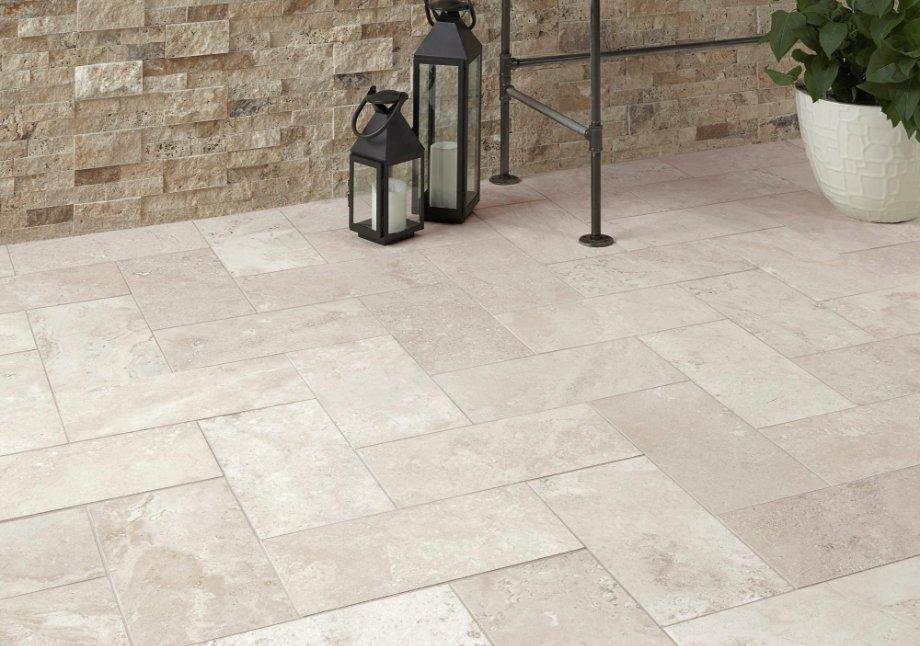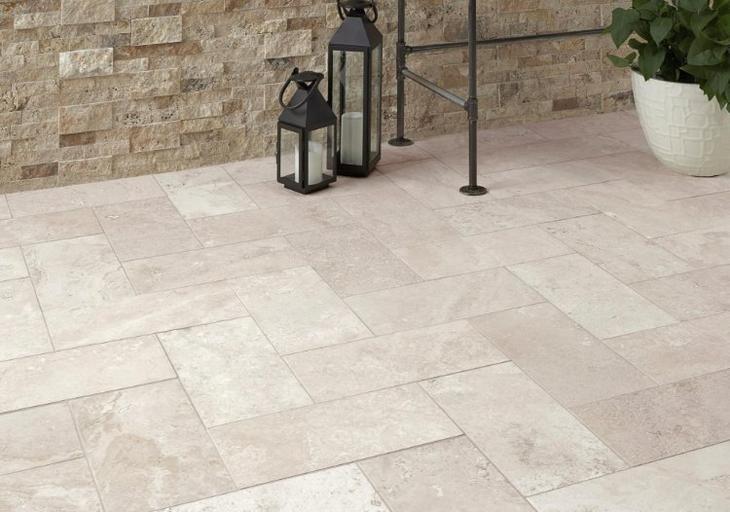 TRAVERTINE
Travertine is a natural stone with beautiful variations that offers a traditional look of old world charm. With a wide range of styles and colors to choose from, you can easily find the perfect match for your patio. Travertine is not recommended for areas with extreme cold, so if you live in a cooler climate you may want to use another material.
SHOP TRAVERTINE