La Quinta - Free Pro Industry Networking Event
LOCATION:

Floor & Decor
79315 Highway 111
La Quinta, CA 92253


DATE:

January 29, 2020


TIME:

5pm-8pm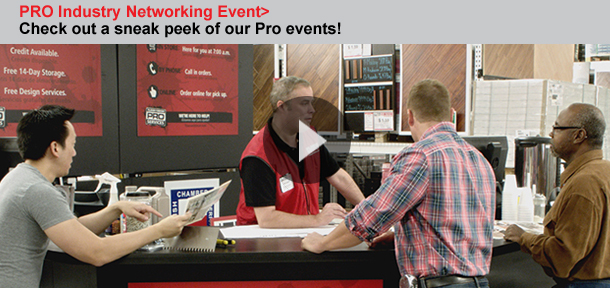 Welcoming our valued Builders, Contractors, Architects, Designers, Installers, and Realtors!
Network with other professionals in the industry, win great prizes, and learn about products and special values!
Event Highlights:

Dinner provided at 6:00pm
Great raffle prizes including an LCD TV, tablets, digital cameras, and tickets!
Family and friends are welcome
Come see our new 96000.0 sq.ft store with over 1 MILLION SQFT of in-stock flooring!
MORE ABOUT PRO SERVICES
Largest in-stock selection
Express check-out
3 convenient ways to order (Call in phone orders, Web orders, In-store at our Pro Services Desk)
VIP pick-up process
Se Habla Español
Free 14 day storage
No restocking fees
Dedicated Pro Sales Manager
RSVP TODAY!
Reserve your space now and enter for your chance to win great prizes! Flat Screen TV, Tablets, Tools, Gift Cards, and so much more!
MEET YOUR PRO SERVICES TEAM
Daniel Abshere
Chief Executive Merchant


Philip Pullara
Pro Services Representative