AQUAGUARD WATER RESISTANT BAMBOO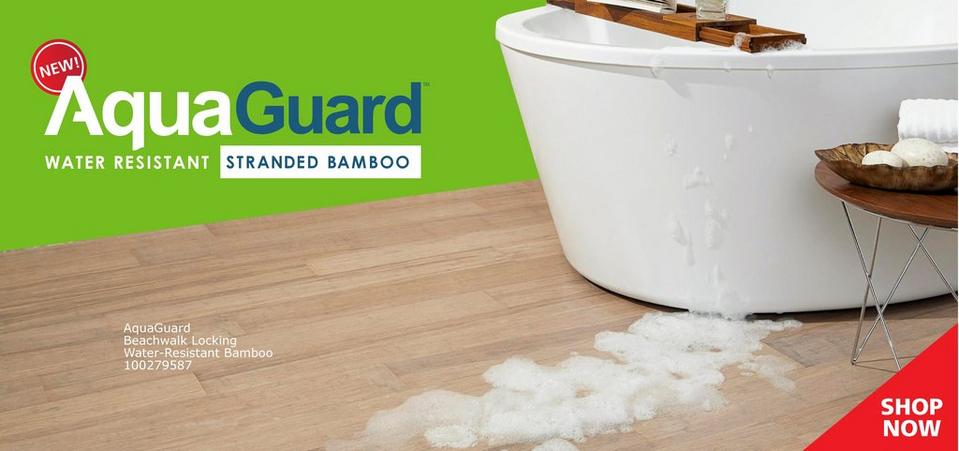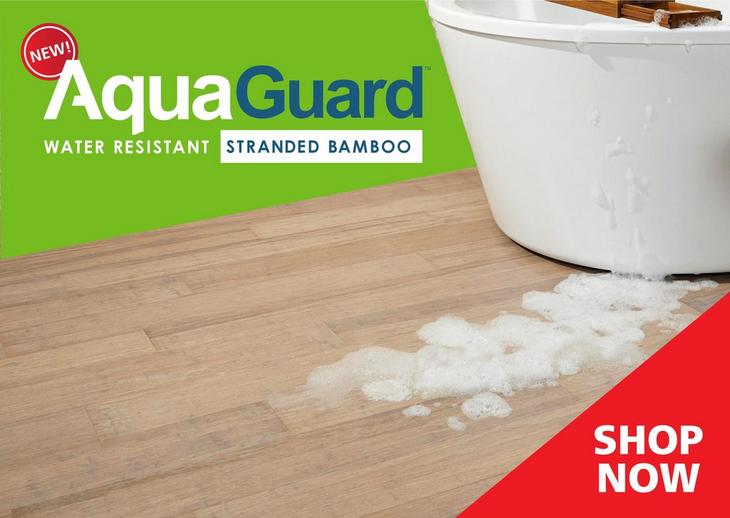 INTRODUCING AQUAGUARD WATER RESISTANT BAMBOO! PERFECT FOR ANY ROOM IN YOUR HOME.
Now you can have the durability and beauty of stranded bamboo flooring that's water-resistant. Introducing AquaGuard Water Resistant Bamboo, our newest most innovative bamboo flooring.
Water-resistant bamboo is great for the heavy traffic areas in your home. Kid-friendly, pet-friendly, and eco-friendly, bamboo flooring is unique, durable, and affordable. This responsibly sourced bamboo flooring comes from natural materials that are renewable and sustainable. And now that it's water resistant, it can be used in any room in your home.