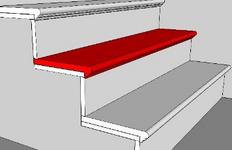 Retread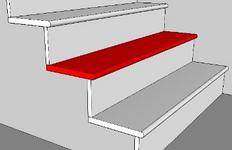 Tread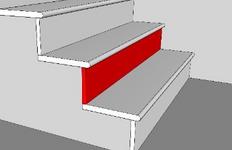 Riser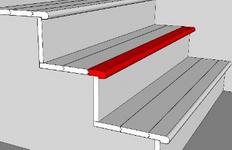 Stairnose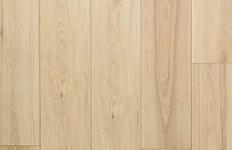 Vinyl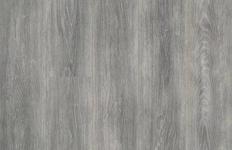 Laminate
Unfinished Hardwood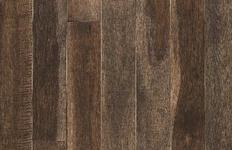 Solid Hardwood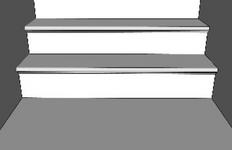 Box
36in.
42in.
48in.
72in.
78in.
94in.
96in.
Upgrade Your Stairs with Timeless and Durable Stair Parts
Whether you're flipping a house or building a new home, it's important to ensure your stair parts are as stylish as they are reliable. Not only are staircases often a focal point of entryways—meaning you'll want them to be attractive—they are also an area of the home where safety is a primary concern. Upgrade your stairs in any part of your home with timeless and durable stair parts from Floor & Decor.
Order Dependable Stair Parts from Floor & Decor
As a trusted provider of high-quality new build and home renovation products, you'll find the best and most extensive selection of stair parts right here at Floor & Decor. Whether you're looking for stair nosing, tread, retread, or risers, we have all of the products and installation materials you need at prices that can't be beat.
The widest selection of stair parts, always available and ready to be shipped
Stair treads, nosing, risers, and more
Multiple of colors, finishes, shapes, and sizes to choose from
The best prices on every product
Quality customer care and trusted shipping and returns policies
Browse our full range of stair parts and place your order today with Floor & Decor.
Stair Parts Frequently Asked Questions
What does a stair nose do?
The main purpose of a stair nose is to improve the safety of the staircase. Stair noses protrude slightly over the edge of the tread. Not only does this provide a sturdy, anti-slip space for users to step, it also differentiates the end of the step from the rest of the tread. Not only does this feature help prevent falls, but it also protects stairs from wear.
What is the best riser height for stairs?
The standard height for stair risers is 7 inches, while the standard run (or tread) for stairs is 11 inches. Generally, the rise plus the run of your stairs should not equal more than 18" for maximum comfort and safety.
What is a flush stair nose?
A flush stair nose will create a smooth, flush finish on the edges of your steps. Flush stair noses connect at the same level of the flooring surface.