How to Upgrade Your Stairs
Stairs often present a headache for the aesthetically oriented homeowner. And for good reason - making a staircase a great-looking part of your home isn't exactly part of Home Design 101.
But where others see a challenge, you see an opportunity.
There are many creative ways to enhance your staircase these days. It's time for new materials to light up this integral part of your home. Here are some ideas:
1. Trust in Wood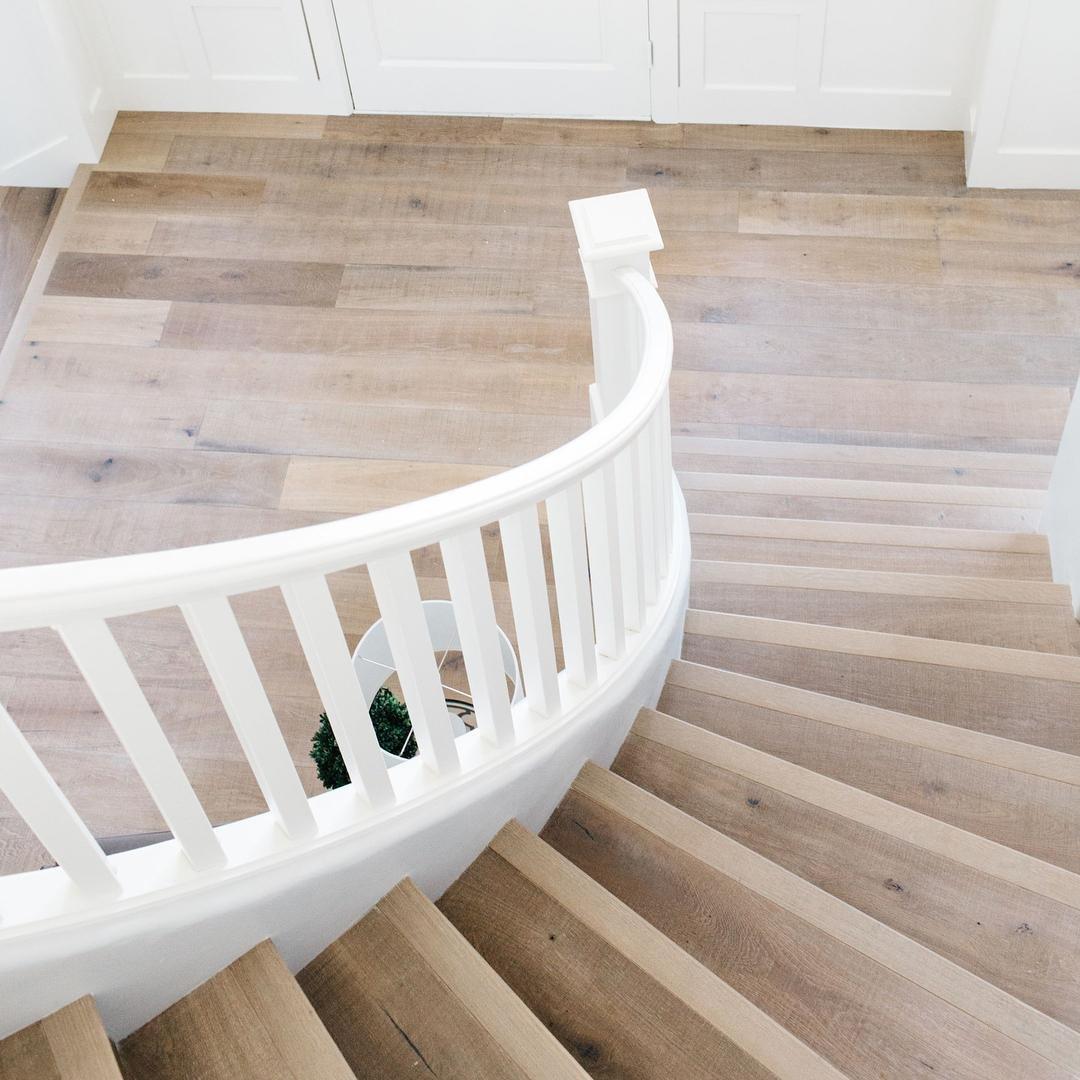 @tomkatstudio
Bayshore Oak Engineered Hardwood
Wood will forever be the quintessential material for staircases. Luckily, turning your current staircase into a gorgeous wooden spectacle is easier than you think.
Start by deciding which type of wood you want for your treads. Hardwoods like oak are tried-and-true classics - comfortable and warm in feel and color, highly resistant to scratching, and available in a wide number of stains. Or check out the newest looks in bamboo stair treads. Made from bamboo fibers, these treads offer hardwood-like resilience with eye-catching texture.
Wood staircases also give you the flexibility to try less conventional things, such as open designs, shelves or drawers under the risers, and more.
2. Add a Runner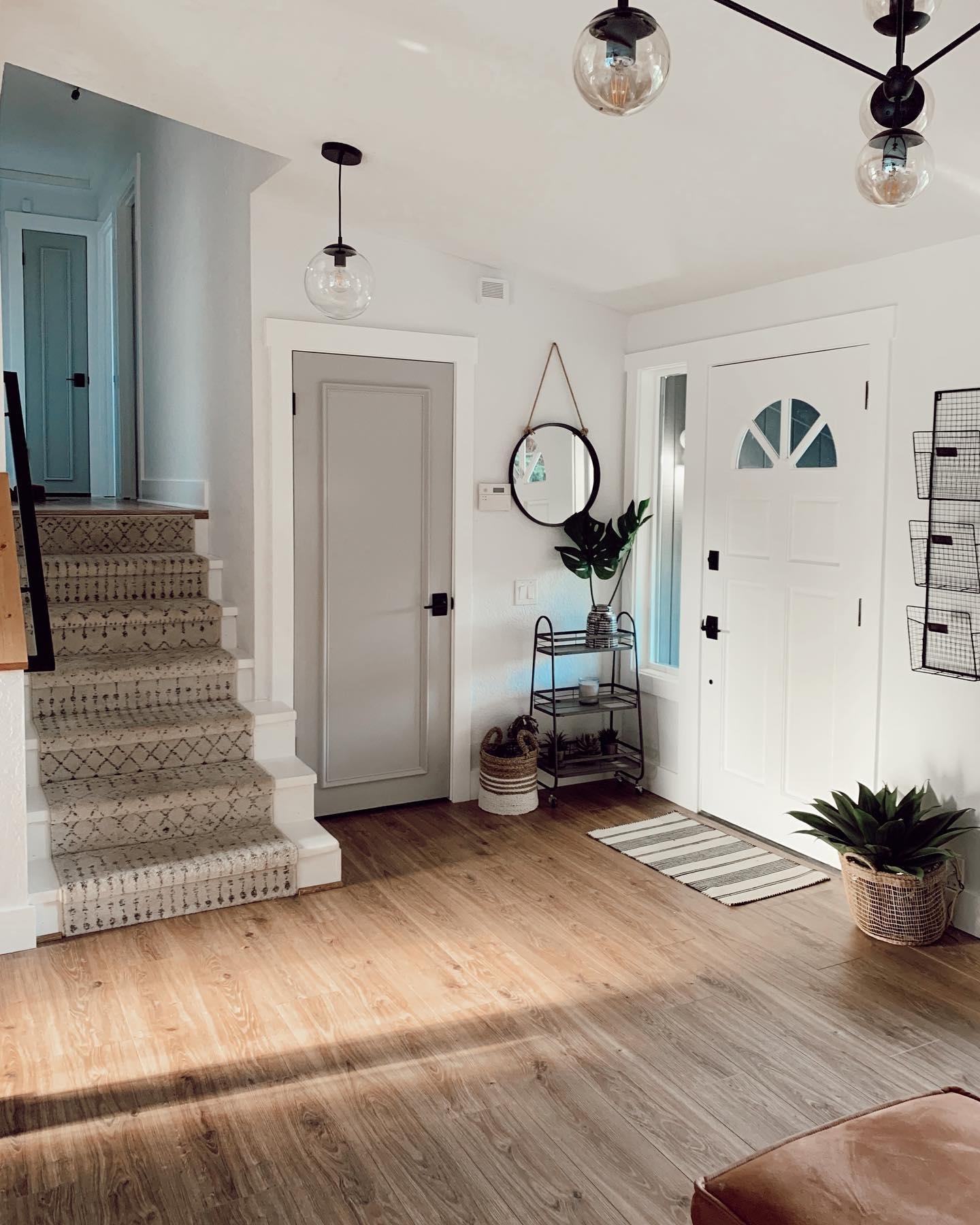 @seekingalexi
Gogh Water-Resistant Laminate
A carpet runner gives you traction and a superb opportunity to complement your tread with other colors and textures. Try a color that brings out another shade in your walls, railing, balusters, or artwork.
3. Try the Unexpected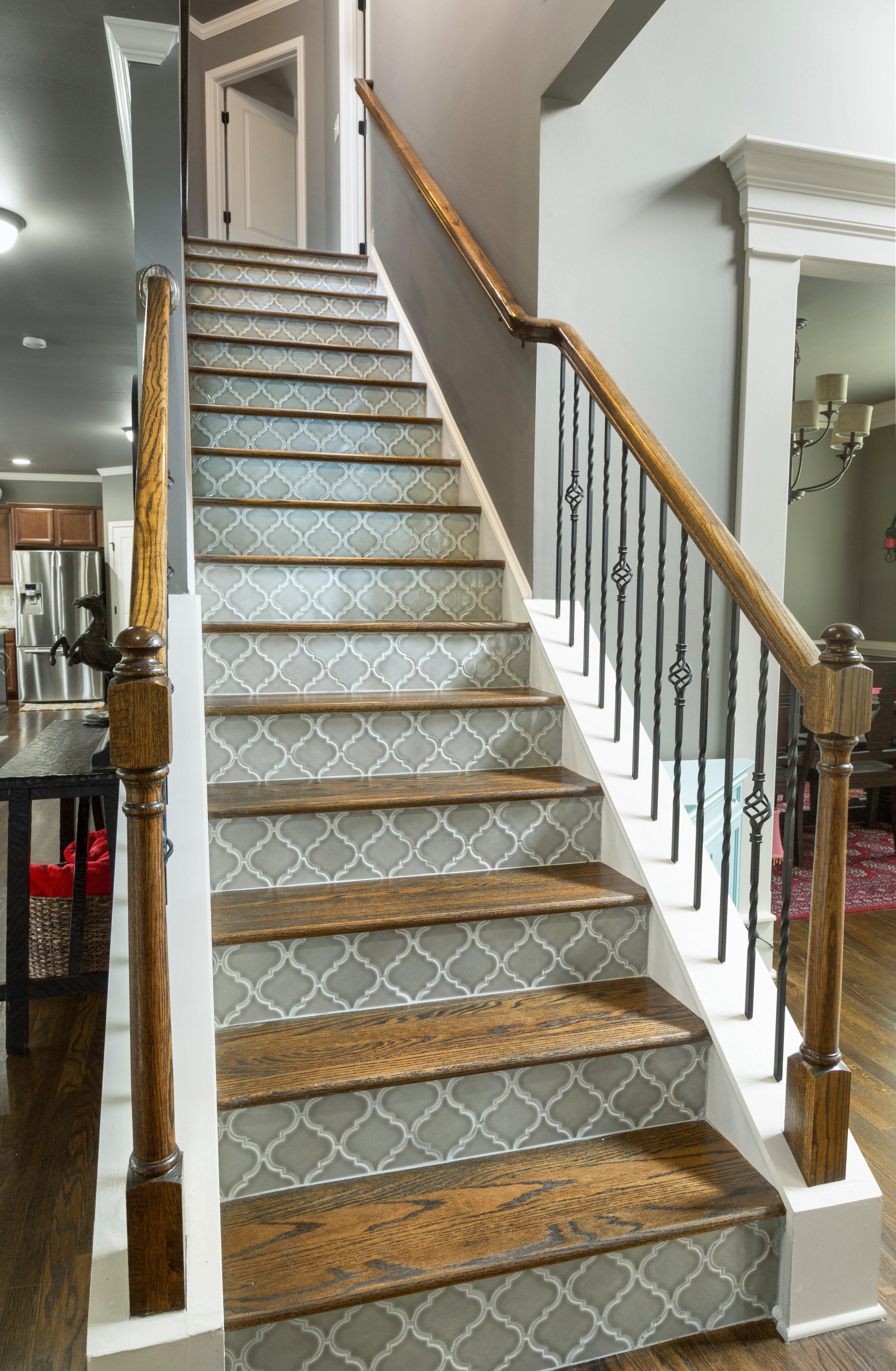 Pictured: Villa Heirloom Pewter Arabesque Porcelain Mosaic
Staircases don't have to be all wood. It's fun to throw in unexpected materials like tile, which provides texture, lots of colors, and an easy-to-clean surface.
Try tiling the risers with decorative mosaics to create interesting visual patterns from the lower floor. Choose pattern-look tiles for extra fun, or throw down porcelain tiles on the treads themselves for a waterproof surface that will never go out of fashion.
If you're thinking about upgrading your stairs, let one of our expert design professionals help. We offer free design services, 7 days a week. Schedule your appointment today.