Wood, Laminate, & Vinyl Floor Moldings & Trim
Whether you have hardwood floors, laminate floors, or vinyl floors, moldings will be the finishing touch to your updated space. Floor & Decor has the floor moldings, baseboards, and more that you need to complete your flooring project.
Floor moldings like t-molds and transition moldings are available in different looks that can match floors or complement different materials. Shoe moldings and base moldings are available for the spaces between the floor and the walls, and even reducers are available for flooring at different levels.
Prefinished Moldings & Trim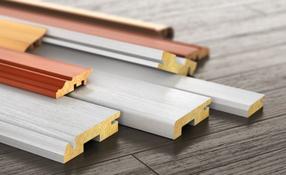 Prefinished moldings make it
easy to finish your project faster.
They have been painted or
stained in varying shades to
coordinate with any flooring
selection.
Shop Prefinished
Unfinished Moldings & Trim (Baseboards)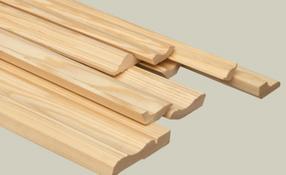 Customize your space with
unfinished moldings. Paint them
or stain them to personalize your
space and suit your style.
Shop Unfinished