Fast Self-Service Tools
Frequently Asked Questions
Check for charges from your payment method and contact customer care for further assistance.
Yes, when you arrive at the store to pickup your order, talk to the store about what product you need first. Please note the 14 days of free storage applies to all product on the order from the date they are available for pickup.
14 business days once you have been notified your order is ready for pickup.
Work with an associate in store to discuss service offerings.
If you placed your order in-store, please contact the store where the order was placed. If you placed your order on our website, contact Customer Care via the form or numbers listed below.
Yes, you will need the product name or SKU# to place the order which can be found on a tag on or near the product. You can also visit https://www.flooranddecor.com from your mobile device in-store to scan the bar code. Simply select the "SCAN" & barcode icon on the right of the search bar to activate the scanner.
Our Export Service team will help ship product to the freight forwarder of your choice. Learn more.
Customers can go in-store and work with an associate to purchase product with their Floor & Decor Credit Account pending receipt of a physical card.
Visit your local Pro desk, emailprocare@flooranddecor.comor call 1-800-631-0958 and choose option 1.
Points can only be added on for transactions that were purchased the 1st day of the previous month of sign up. Visit local Pro desk, call pro line 1-800-631-0958 opt. 1, email procare@flooranddecor.com for more information.
Contact Us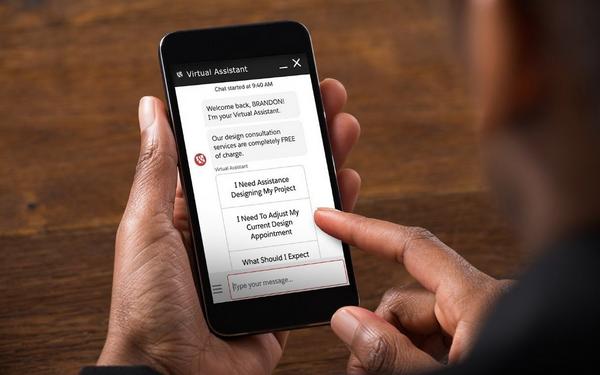 Chat With Us
Chat with our virtual assistant for real-time answers to your questions. From order inquiries to local store hours to product information, our virtual assistant is available for you 24/7.
Submit a Request
Customer Care Center

1
1We are experiencing a high volume of phone calls to our call center. We apologize for the longer wait times.