Sue's New Luxury Home Build
Design is key for Sue and her business, Berk Walters Homes. Based in Dallas, Texas, she finds residential lots to construct brand-new homes with quality interiors. She starts at Floor & Decor to shop for trend-worthy and timeless looks. As a member of [Pro Premier](https://www.flooranddecor.com/rewards), Sue says Floor & Decor makes the biggest difference in her shopping experience two ways, "It's the product, and it's the people." Check out this home by Berk Walters Homes to see what made it a successful sale. The home sold before the open house with its standout kitchen and bathrooms.
A Backsplash Tile for Transitional Style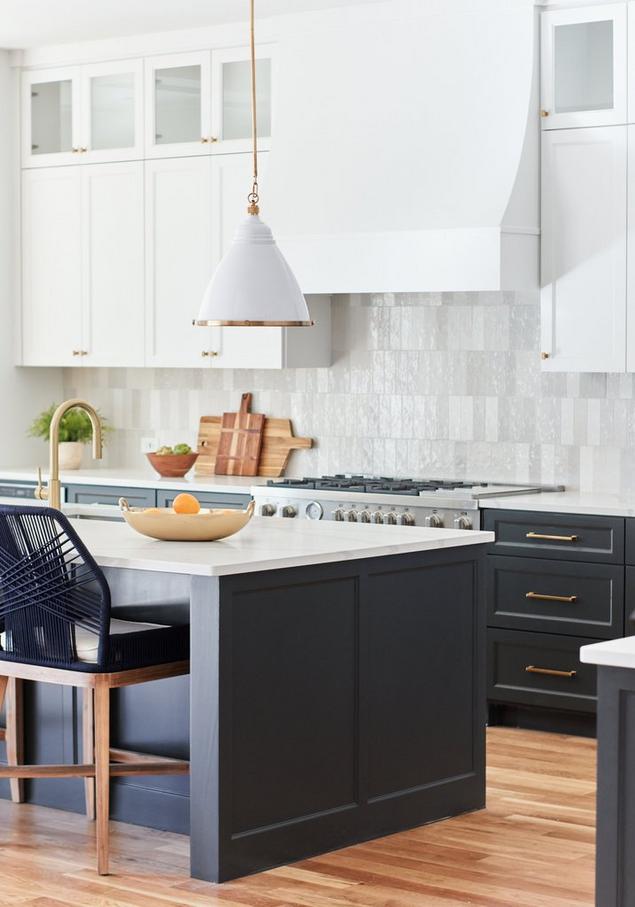 With transitional style guiding her new home builds, the popular [Zellige Polished Ceramic Tile](https://www.flooranddecor.com/porcelain-ceramic-decoratives/zellige-pearl-opal-polished-ceramic-tile-100776673.html) was the ideal pick for the kitchen backsplash. The tile's subtle texture and variations in shade give the kitchen a customized feel beyond classic subway tile.
A Marble Bathroom Moment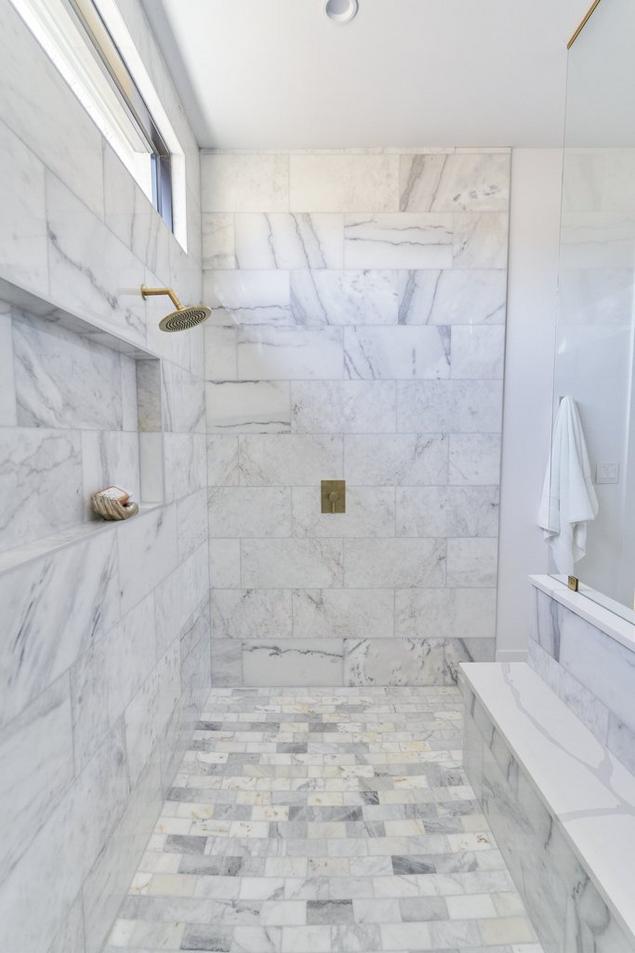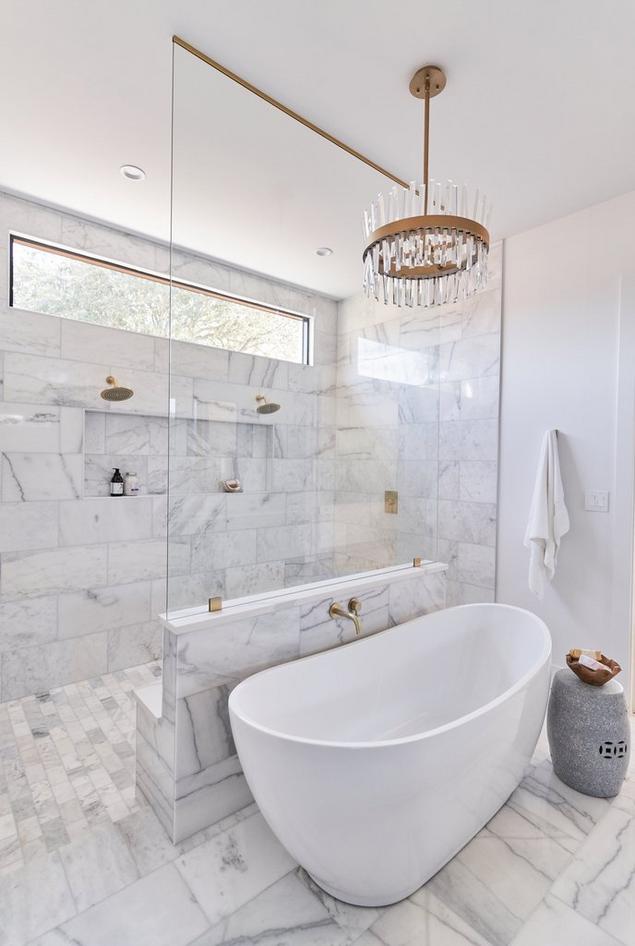 Creating a timeless and elegant space with marble never fails, just like this primary bathroom. She selected [Ocean White Marble Tile](https://www.flooranddecor.com/marble-stone/ocean-white-marble-tile-100139351.html) for the shower walls and [Ocean Brick Marble Mosaic](https://www.flooranddecor.com/stone-decoratives/ocean-2x4-brick-mosaic-honed-100246057.html) for the shower floor. Pairing these two marbles from the same collection creates a cohesive look while still adding interest. With marble as her muse, Sue carved this primary bathroom into a stylish moment of effortless sophistication.
Blending Different Styles for Unified Looks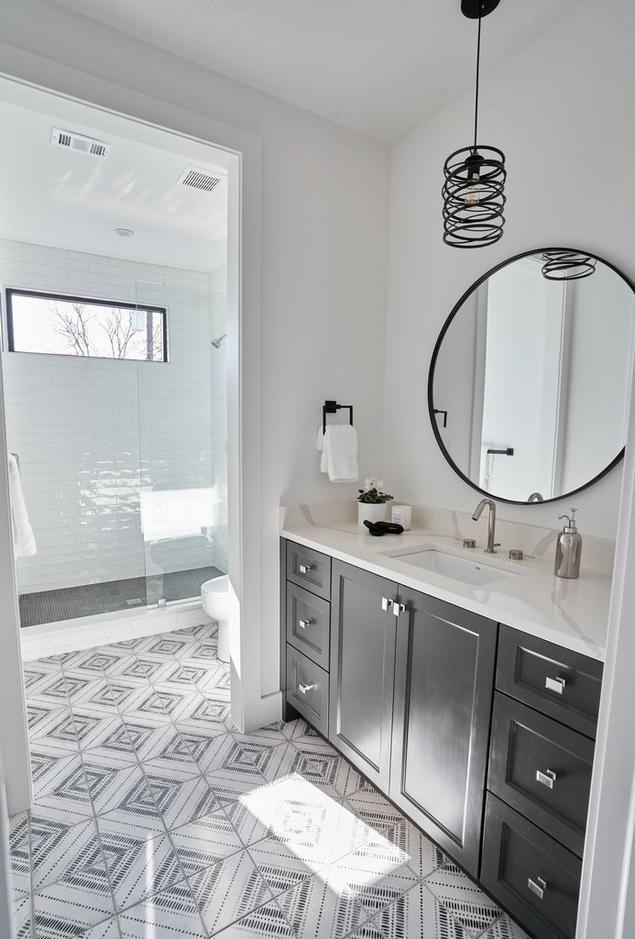 Sue's unexpected tile choices for the bathroom gives her home an edge. [Neutral Bohemian Porcelain Tile](https://www.flooranddecor.com/porcelain-tile/bohemian-black-porcelain-tile-100899152.html) flooring set against the shower's [White Ceramic Tile](https://www.flooranddecor.com/porcelain-ceramic-decoratives/artisan-frost-ceramic-tile-100500982.html) walls and [Black Basalt Mosaic](https://www.flooranddecor.com/limestone-basalt-stone/basalt-stack-honed-mosaic-100946912.html) floors creates a cohesive look. With neutrals, black, and white as the bathroom's palette, Sue was able to blend three different materials, finishes, and patterns for a complete look that is thoughtful and marketable.
Complete Your Dream Home Project
Just like Sue, you can create your own unique spaces that are both budget-friendly and high quality. Take the next step towards completing your home project by meeting with a design expert in a [free design appointment](https://www.flooranddecor.com/design-scheduler). For any space, style, or budget, get personalized product recommendations to turn your design dream into a reality.