What's Next?
You will be contacted within 3 business days to schedule the measurement at the project site.
Prepare for Your Measurement Appointment
Clear your countertops & floor space for easy measurement
Have your desired material & edge selections handyLearn more about materials & edge profiles (PDF)
If your project incorporates a sink, be sure to have the sink present for the measurementSinks available within program (PDF)
If your project incorporates any faucets be sure to have them presentShop Faucets
Let our experts know if you would like any of the following additional options during your measurement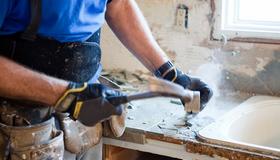 Current Countertop Removal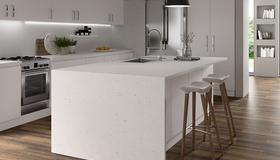 Waterfall Edge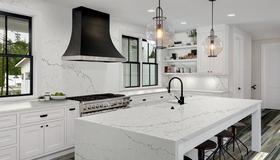 Full Height Backsplash
After Your Appointment
You will receive a final quote within 3 business days.
After you pay in full, you will be contacted to schedule a start date for your project.
Typically projects are completed within 4 weeks of full payment.
How to Prepare for Your Installation
The space should be clean and clear of clutter
Cabinets must be installed before the countertops installation start date
Sinks and faucets, if applicable, should be present
Post-Installation Tips
Your counters need at least 24 hours post installation to set before use.
You must allow your sink 24 hours post installation to seal & adhere to your new countertop.
Purchase the appropriate cleaner and sealer based on the specific material of your countertop.
Shop Sealants & Cleaning Supplies