Design Options For Any Space, Style & Budget
Quick Update
$199
Tackle up to two rooms with a complete redesign of your master bath, kitchen or several quick updates like a backsplash, small bath, fireplace or single-room flooring.
New & Improved Look $399
Your designer will collaborate with other professionals for a seamless experience. You'll receive 2-3 home visits from your designer to ensure a smooth and stylish result.
Major Overhaul $599
For projects over 5,000 square feet or with more than a three-month lead time, your designer is here to help tackle your biggest projects and complex designs.
What to Expect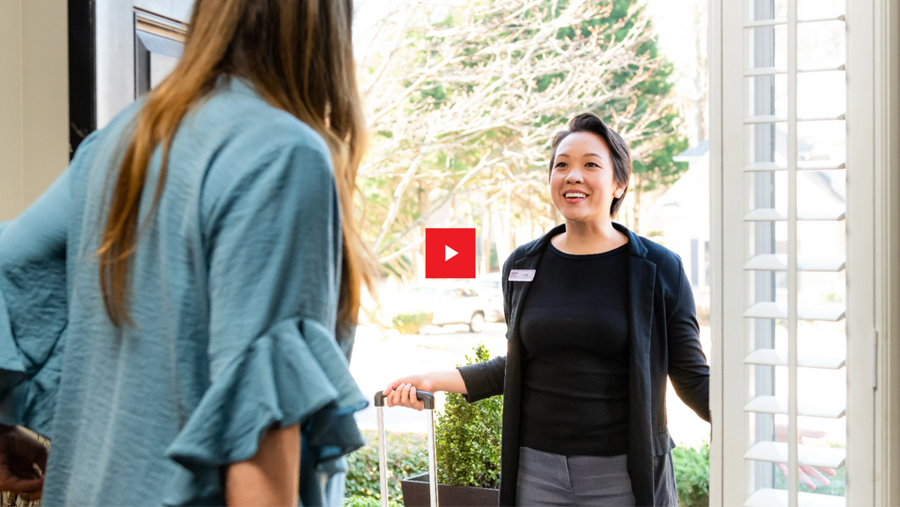 Step 1: Select Your Service Type & Schedule Appointment
Choose the service type from above that best suits your project size, goals, and budget. Your designer will reach out to you with more details once you've scheduled your appointment.
Schedule In-Store Appointment
Step 2: In-Home Appointment With Designer
Your designer will bring tools, samples and expertise to your home. In addition to taking measurements, you'll get recommendations for finer details like grout and installation patterns. Your designer will also discuss your budget and timeline to meet your project goals.
Step 3: Finalize Your Project Plans
You'll take a look at visualization tools to get a peek at the results and receive a detailed quote that includes all materials needed. Lastly, you'll select your order delivery options and be on your way to installation and enjoying your new design.

Free Design Services
We offer free in-store design appointments every day.
Learn More