Product Overview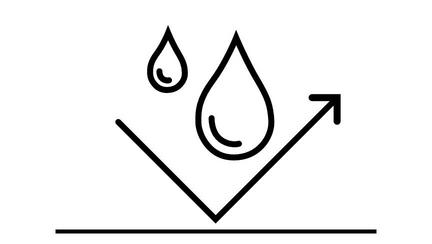 Waterproof
100% waterproof. Install above, on, or below grade. Bathroom and kitchen friendly.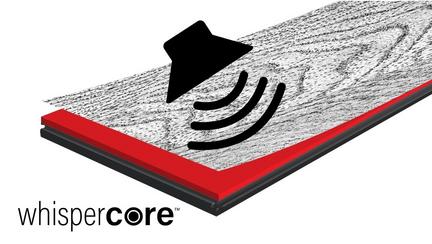 Quieter Performance Flooring
Acoustically-enhanced core tested to the highest industry standards for a quieter experience. Kid and pet-friendly with superior dent, scratch, and stain resistance and 22+ mil wear layer.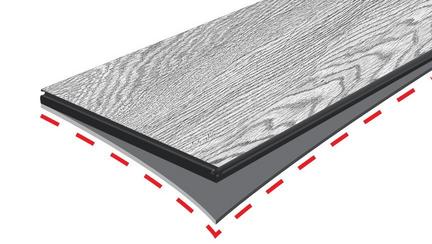 Cork Attached Pad
Pre-attached hypoallergenic cork pad creates a quieter, warmer floor with 7.5 mm total flooring thickness. Sentinel Protect Plus underlayment recommended for increased performance.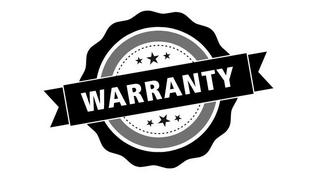 Warranty
Lifetime residential and 20-year commercial warranty for peace of mind.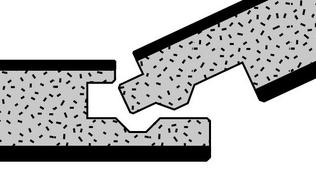 Easy Installation
Easy floating/locking installation with zero acclimation time.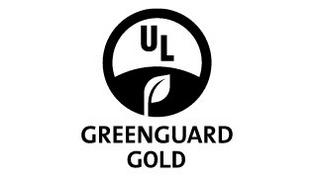 GreenGuard Gold
GreenGuard Gold certified for low chemical emissions into air during indoor usage.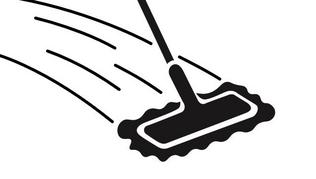 Easy to Clean
Easy to clean using wet mop, steam mop, jet mop, or vacuum without beater bar. PurLife antimicrobial technology supports an even cleaner surface.
Specifications
Dimensions
Product Length (inches)
48.62
Product Width (inches)
7.01
Box Width
7.60
Box Weight
40.78 lbs
IIC Number

IIC is used to determine the amount of impact noise isolation. The higher the IIC rating, the more effective it is at isolating vibrations and absorbing sound.
70
STC Rating

STC is used to determine airborne sound transmission. The higher the STC rating the greater the effectiveness to reduce the transmission of airborne sound.
69
Delta Rating

Delta IIC rating shows what the product adds to the assembly in terms of impact sound isolation.
25
Box Length
49.37
Wear Layer

Wear Layer is measured in mils and refers to the top surface that provides the durability, stain, and scratch resistance for vinyl and resilient flooring products. The thicker the wear layer the more durable the floor is.
22MIL
Product Thickness

Thicker Vinyl and Resilient flooring offers higher durability and an enhanced appearance.
7.5mm
Veneer Thickness

Veneer Thickness is measured in millimeters and refers to the top surface that indicates approximately how much sanding and refinishing the wood flooring can handle over its lifespan. The thicker the veneer the more times it can be sanded, and the longer the lifespan will be.
22MIL
Details
Material
Vinyl
Color
Blonde
Shade
Light
Edge
Beveled
Texture/Surface

The look & feel of products vary from smooth to high gloss to hand scraped giving you a wide selection to fit your personal style.
Textured
Gloss Level
Low
Attached Pad

This flooring has an attached pad underlayment. If you choose to add additional underlayment, we recommend Sentinel Protect Plus. 6mil poly vapor barrier is needed when installing over concrete subfloors. Please see installation documents for more details.
Cork
Scratch Resistance

The composition of the product is durable and strong enough to resist scratches from every day usage. Please see care and maintenance instructions within the installation and warranty documents for more details.
Scratch Resistant
Dent Resistance
Dent Resistant
Stain Resistance

This flooring is designed to reduce permanent stain damage caused by typical household spills and in some cases pet accidents. Please see care and maintenance instructions within the installation and warranty documents for more details.
Yes
Elevation Grade

Helps you determine at which elevation a product is best suited from basement to upper levels.
On/ Above/ Below
Water Resistance

Waterproof and water-resistant designations refer to the product's ability to withstand moisture and spills. Waterproof or water-resistant vinyl and resilient flooring is suitable for all rooms in the house including kitchens, basements, and bathrooms.
Waterproof
Installation & Warranty
Placement Location
Indoor
Installation Options

The surface for which the product can be installed upon. The surface should be clean, stable, and meet installation and warranty guidelines prior to installation.
Floor Only
Approved for Sunrooms

Sunrooms (also known as three season rooms or indoor porches) are rooms that permit daylight and views of the landscape while sheltering from adverse weather. Please see warranty instructions for detailed information on product usage.
Yes if Glued Down
Commercial / Residential Use
Residential/ Commercial
Minimum Acclimation Time

The minimum required amount of time in order for the product to be acclimated to the installation environment. Please see the installation and warranty documents for more details.
No Acclimation Required
Subfloor

The subfloor is the base surface that the floor covering is installed upon. Approved subfloor types are listed. Please see installation documents for more details.
All
Underlayment

The use of underlayment provides sound absorption, moisture protection, thermal protection, and softness underfoot. 6mil poly vapor barrier is needed when installing over concrete subfloors. Please see installation document for more details.
Sentinel Protect Plus Recommended
Transitions Moldings Required in Doorways

A transition molding is required in doorways in order to allow for integrity and expansion of the floor. Please see the installation and warranty documents for more details.
No
Cleaning Method

The approved options available for routine cleaning in order to maintain your flooring. Please see installation documents for more details.
Vacuum, Wet Mop, Steam Mop, Jet Mop
Warranty

Commercial and/or Residential manufacturer product guarantee to give you peace of mind.
Lifetime Res./ 20 Yr Comm.
VOC Certification

GREENGUARD Certified products are certified to GREENGUARD standards for low chemical emissions into indoor air during product usage. Visit ul.com/gg


GreenGuard Gold
Vapor Barrier

Vapor Barriers provide additional protection between the subflooring and flooring by preventing the emission of vapors and moisture to the inside of the home. See installation instructions and warranty information for more guidance.
Always over Concrete Subfloor
Radiant Heat Compatible

This states whether a product is compatible for use with radiant heat kits. See installation instructions and warranty for more details.
Yes
Installation Type

Our vinyl and resilient flooring products offer installation type choices of floating/locking, glue-down and self-stick options, which provide varying levels of durability and ease of installation to suit your project needs.
Floating/ Locking
Product Details
7.5mm NuCore Burbank Blonde Rigid Core Luxury Vinyl Plank - Cork Back looks and feels like wood and tile, but can be installed where real wood cannot. With quick and easy installation, its the perfect flooring option for any room! Even better, the anti-microbial coating on each plank makes it resistant to staining or odors caused by mold or mildew. With a lifetime res./ 20 yr comm. warranty, its sure to be a long-lasting flooring option for any space.
100% waterproofInstall it in virtually any room in the home (kitchens, full bathrooms, and basements). Install up to 6,400 square feetNo need for transition molding
You can install it right awayPre-installation acclimation is unnecessary.
Pre-attached hypoallergenic natural cork underlayment for a quieter, warmer floor.
Anti-microbial coating on top is naturally resistant to staining and odor-causing mold and mildew.
Features a floating angle-and-tap installation method. No glue or nails required.
Can be installed over most existing hard-surface flooring.
It is recommended to use Sentinel Protect Plus Underlayment for optimal sound absorption and moisture resistance or a standard vapor barrier like 6mil PE Film.
Install & Product documents
Customer Questions & Answers