Explore Pet Friendly Brands
Find the best pet proof flooring to keep your home and furry family safe
Nucore® Performance
• Protected by Techtanium Plus
• Extreme Scratch & Stain Resistance
• Natural Hypoallergenic Cork Backing
• 100% Waterproof
Shop Now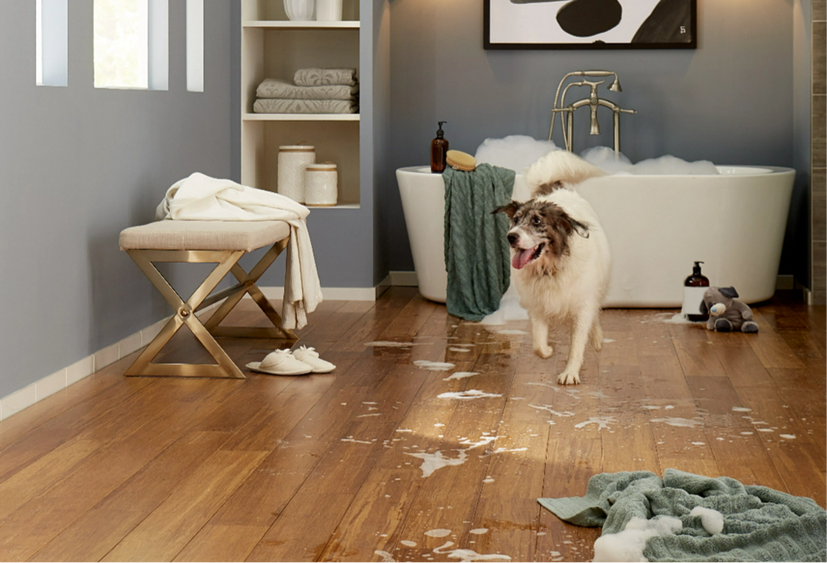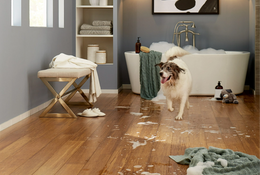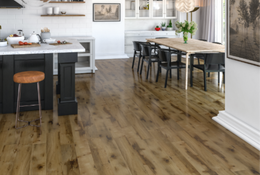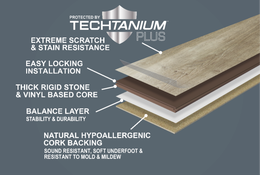 Aquaguard® Performance
• Aluminum Oxide Protective Coating
• Scratch & Dent Resistant
• Lifetime Residential Warranty
• Waterproof
Shop Now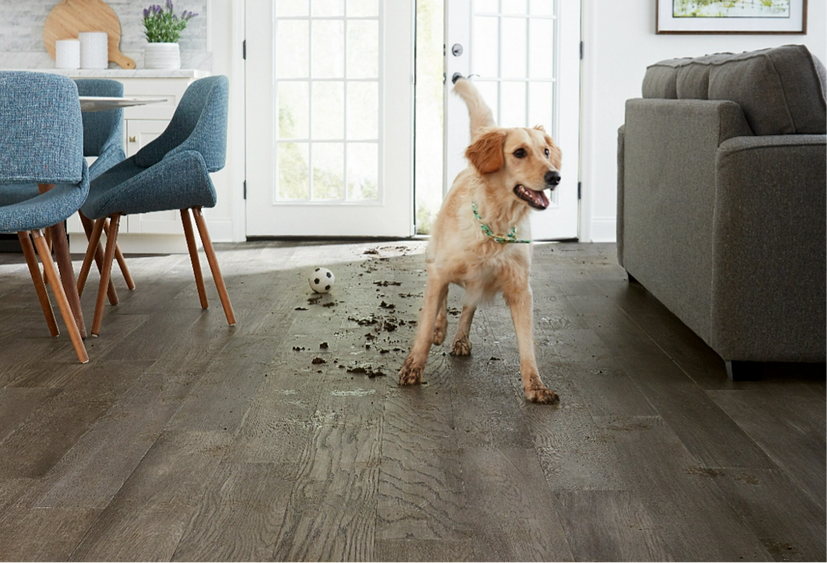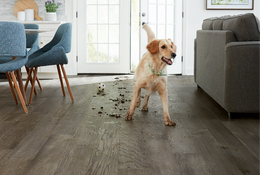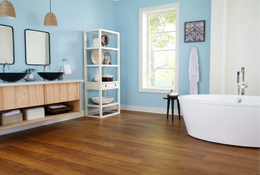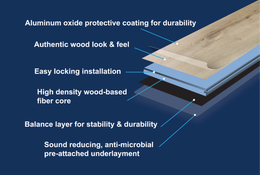 Optimax®
• Protected by Techtanium Plus
• Dent & Gouge Proof
• Extreme Scratch & Stain Resistance
• 100% Waterproof
Shop Now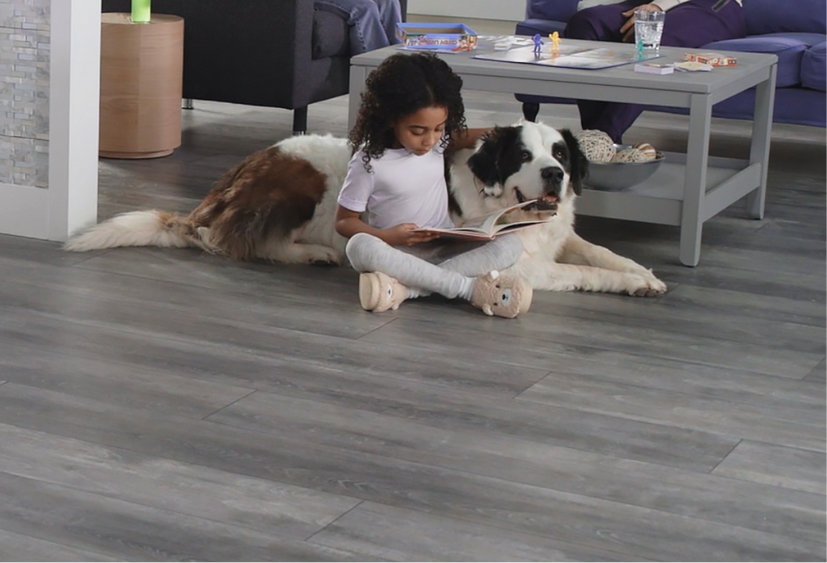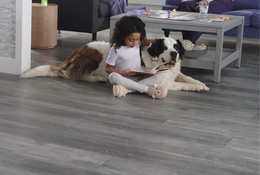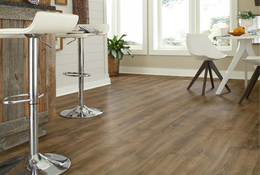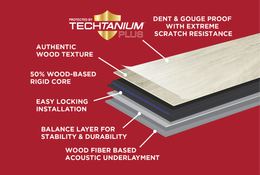 Dogwood®
• Dent Resistant
• Scratch Resistant
• Antimicrobial Finish
• Water-Resistant
Shop Now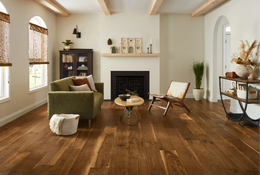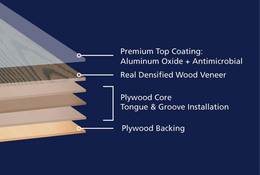 When it comes to finding the best flooring available for your furry family members, there are a number of features to look for. Pet friendly flooring should not only be resistant to scratches and accidents, but it should also provide a non-slip surface to protect against injuries. Flooring like treated hardwood, ceramic floor tile, porcelain flooring, vinyl, and laminate are perfect for pets—their texture keeps paws from slipping, they are water resistant to prevent damage from accidents, and they protect against scratches and dents from long nails.
Check out the features and benefits of our top pet friendly flooring brands. From laminate to vinyl and even hardwood, get the level of protection you need for peace of mind when it comes to your dog's muddy paws and playtime with kids and pets. Dirt, water and messes don't stand a chance against this level of quality and innovation.
Shop Categories
As a trusted provider of high-quality flooring products, you'll find the best and most extensive selection of pet friendly flooring right here at Floor & Decor.
Whether you're looking for faux wood or tile floors, we have all of the products and installation materials you need at prices that can't be beat.
• The widest selection of pet friendly flooring, always available and ready to be shipped
• Waterproof laminate, vinyl, ceramic, porcelain, and more
• Multiple of colors, finishes, and materials to choose from
• The best prices on every product Quality customer care and trusted shipping and returns policies
Browse our full range of pet proof flooring and place your order today with Floor & Decor.
Frequently Asked Questions
What Flooring Is Best If You Have Dogs?
Non-slip tile, engineered hardwood, vinyl, and laminate are great flooring options for homeowners with dogs. Here are a few reasons these options stand out above the rest:
1. Scratch resistant:

Dogs can do a lot of damage to soft flooring. The durability provided by scratch and dent resistant tile, faux wood and engineered hardwood ensures the beauty of your floor is maintained.

2. Water and stain resistant:

Even after your pup is potty trained, having a dog in the house can increase the occurrence of spills and mess. Whether it's a knocked over wine glass or muddy paws, there's no reason to break a sweat with water and stain resistant materials such as tile, vinyl, laminate and engineered hardwood.

3. Traction:

Slippery flooring can increase the risk of injury for your four-legged friends, especially for breeds predisposed to knee or hip issues. Ceramic tile, faux wood, and engineered hardwood are textured in a way that can improve traction for furry paws.
What Flooring Is Best For Cats?
Homeowners with cats will have the same flooring considerations as those with dogs—you'll want to invest in flooring that is scratch, dent, and water-resistant. If your cat is not declawed, scratch resistance is even more important, as cats will scratch floors instinctively to mark territory and express emotion. Consider choosing a light or high-variation flooring option to hide shedding and marks.