CURBSIDE PICKUP
Buy your product in-store or online and pick it up using our contactless curbside option. It's simple, free and available today.
HOW IT WORKS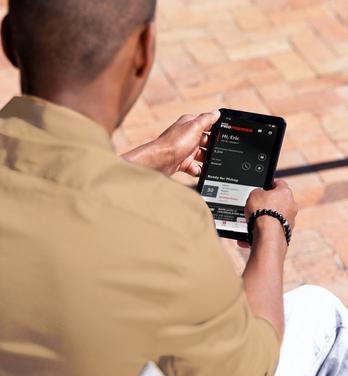 STEP 1: PLACE YOUR ORDER
Place your order online or at your local Floor & Decor and select in-store pickup. Select your preferred date and store for pickup.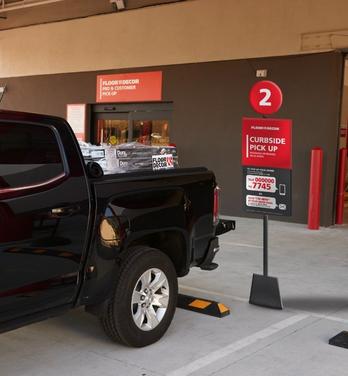 STEP 2: PREPARE FOR PICKUP
Once you receive your confirmation email notifying you that your order is ready, you can drive to your designated store to pick up your product.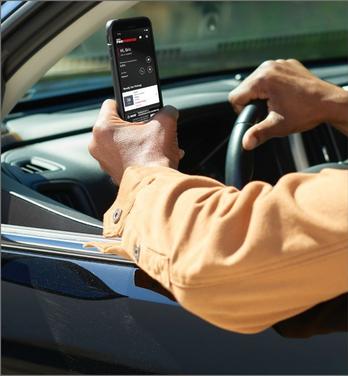 STEP 3: CHECK IN CURBSIDE
Park in one of the designated curbside parking spots near the store's customer load-out area. Once you've parked, please follow the instructions posted on the signage to notify the store of your arrival.
FREQUENTLY ASKED QUESTIONS
What if I'm not on the authorized person pick-up list?
The customer must authorize someone other than the customer, such as a contractor or delivery service, to pick up the product at the time of purchase. The designated pick-up person's information should be provided to the store fulfilling the order.
What if I don't have a valid government issued ID?
The person(s) authorized to pick up the product must have a government-issued photo I.D. for verification.
What if I can't take the full order in my vehicle due to weight or size?
Floor & Decor offers up to 7 days of free storage, starting from the purchase date. Customers can pick up the product at any point within these two weeks during warehouse business hours. We will retrieve the remaining product that you cannot take with you and store your order in our warehouse.
To see full terms and conditions, click here