5 Easy Ways to Remodel Your Bathroom on a Budget
Giving your bathroom a makeover doesn't need to be expensive or time-consuming. Here are five budget-friendly bathroom remodel ideas that will give your bathroom a new life for less.
View as Article
1. Update Hardware & Fixtures
Upgrading your bathroom hardware is one of the quickest and least expensive ways to change the look of your room. Subtle accents have a huge impact on the overall design of any room. Go for a polished and sophisticated look with [gold faucets](https://www.flooranddecor.com/faucets?prefn1=color&prefv1=Gold%2F%20Yellow) and [shower heads](https://www.flooranddecor.com/faucets?prefn1=productSubtype&prefv1=Shower%20%26%20Tub%20Faucet) or try a sleek and modern style with [matte-black hardware](https://www.flooranddecor.com/bathroom-hardware?prefn1=color&prefv1=Black). At Floor & Decor, we have all the colors and fixtures you need to update the look and value of your bathroom.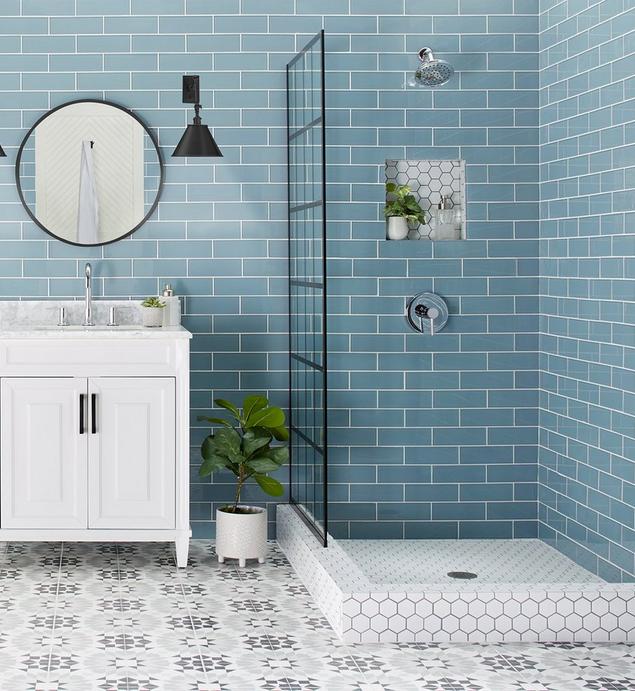 2. Install Peel & Stick Tile
If you're ready to completely change the look of your bathroom without the cost and time commitment of a full remodel, try peel and stick tile. It's the easiest way to change your walls and floors without having to replace old tile. Simply place the peel and stick over the existing tile. Our high-quality [vinyl peel and stick ](https://www.flooranddecor.com/self-stick-vinyl-plank-and-tile)works well over floors, while our [SimplInstall peel and stick](https://www.flooranddecor.com/search?q=SimplInstall&tab=search-tabs-products) is perfect for adding a bit of life to your bathroom walls.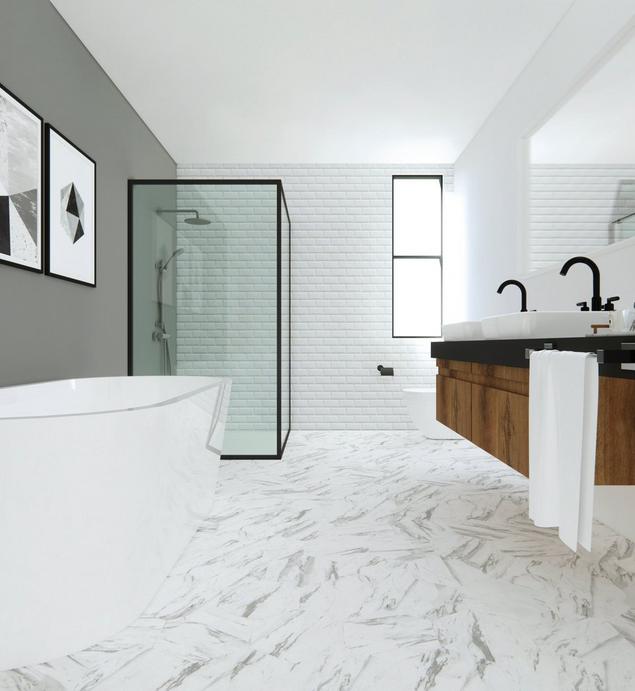 3. Refresh Your Grout
A grout refresh allows you to clean and stain your grout without having to replace existing grout. Simply choose the same color or change the color entirely. [Mapei Grout Refresh ](https://www.flooranddecor.com/tile-grout-installation-materials/mapei-ultracare-grout-refresh-M1140.html?dwvar_M1140_color=Alabaster)has 14 color options, so get as creative as you want! The best part is how easy it is to DIY this project; you only need a few tools and a free weekend. Watch our [how-to video](https://www.flooranddecor.com/videos/v/quick-easy-projects-how-to-refresh-grout/224322356) for simple step-by-step instructions.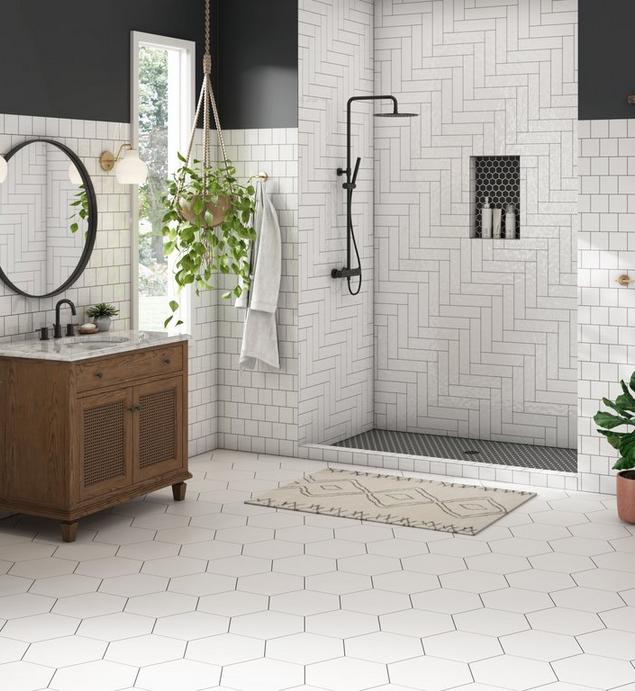 4. Upgrade Lighting & Mirrors
Swapping outdated light fixtures and mirrors is an easy and inexpensive way to give your bathroom a makeover. Traditional vanity lights are the perfect complement to a bathroom mirror, while single [sconce lights](https://www.flooranddecor.com/lighting?prefn1=productSubtype&prefv1=Sconce) act as functional, decorative accent pieces. Floor & Decor has plenty of options of high-quality light fixtures and [mirrors](https://www.flooranddecor.com/mirrors), so you'll easily find your favorite combination.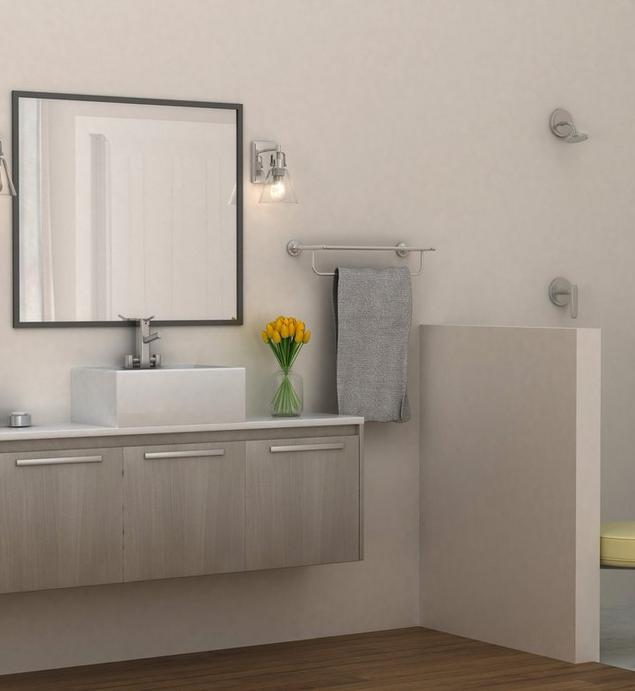 5. Install Floor-To-Ceiling Backsplash
Nothing brightens the look of a bathroom more than a floor-to-ceiling backsplash. It totally changes the design of your bathroom without the time and expense of a complete remodel. All you need to achieve this high-end look is your favorite backsplash tile, some extra time, and a few [installation materials](https://www.flooranddecor.com/installation-materials).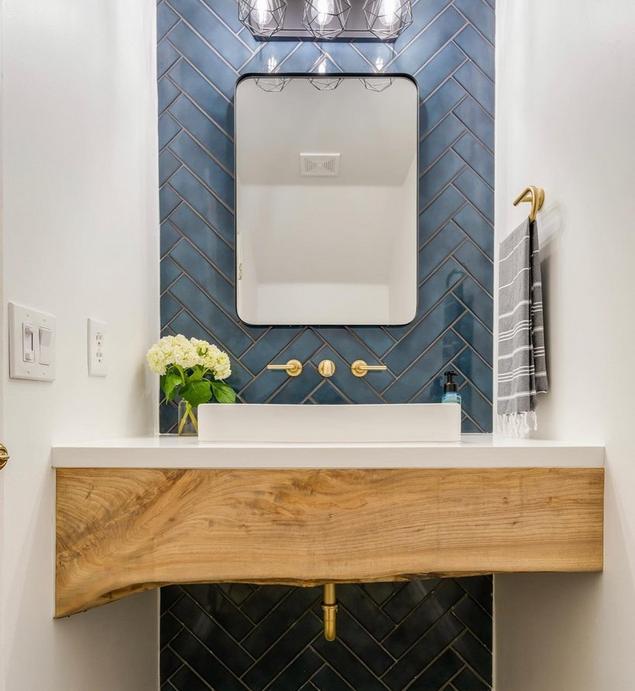 With these five tips, adding value and updating your bathroom is easy and budget-friendly. Finding all the products you need to achieve one or all these looks is simple when you shop at Floor & Decor!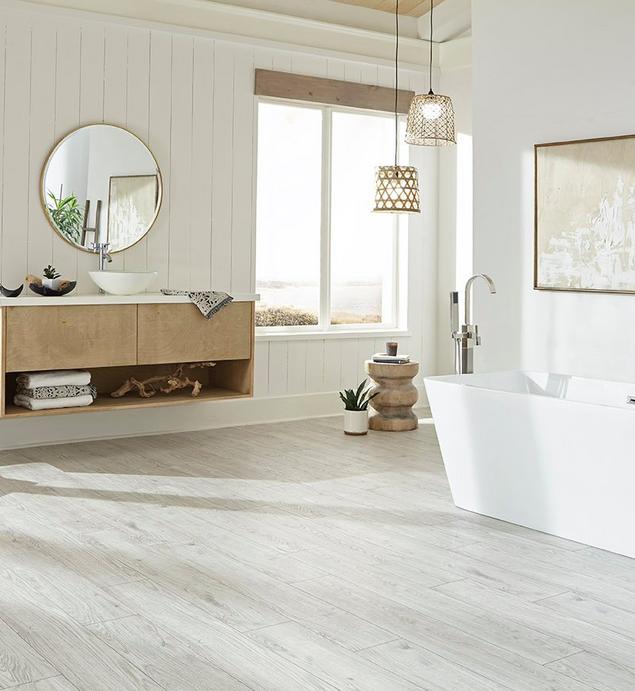 View as Gallery