Tile 101: Defining Types of Tile & Materials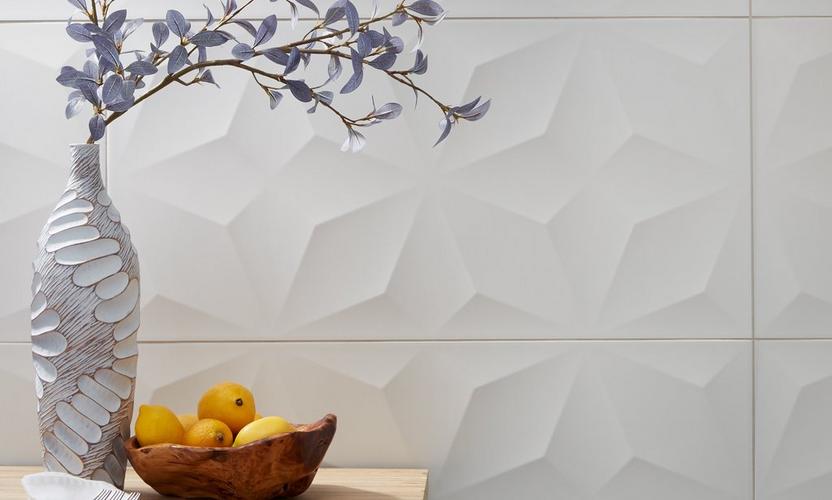 We're making sense of tile materials to determine which one is best for your project. Let's dive into the definitions of tile materials to get your project started.
Ceramic Tile
Ceramic is fired in a kiln, and the material is light and easy to cut. Versatile and customizable, [ceramic tiles](https://www.flooranddecor.com/ceramic-tile) are most useful for decorative indoor projects. Since they are porous, we don't recommend them for outdoor use. However, ceramic tiles are great for the kitchen and bathroom.
Ora Beach Ceramic Tile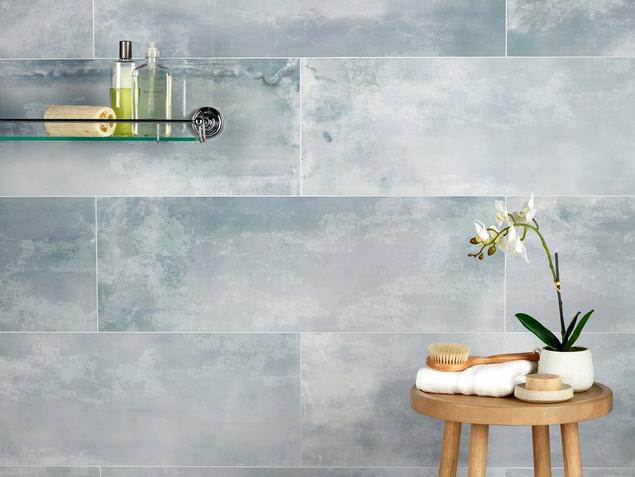 Zellige Tile
Zellige is ceramic with a charming handmade look. The artisan-style originated in Morocco, and the unevenness and ridges in the tile detail add depth and dimension to a space. Consider using [Zellige tile](https://www.flooranddecor.com/search?q=ZELLIGE+TILE&search-button=&lang=default&tab=search-tabs-products) for a decorative backsplash or shower.
Zellige Pearl Opal Tile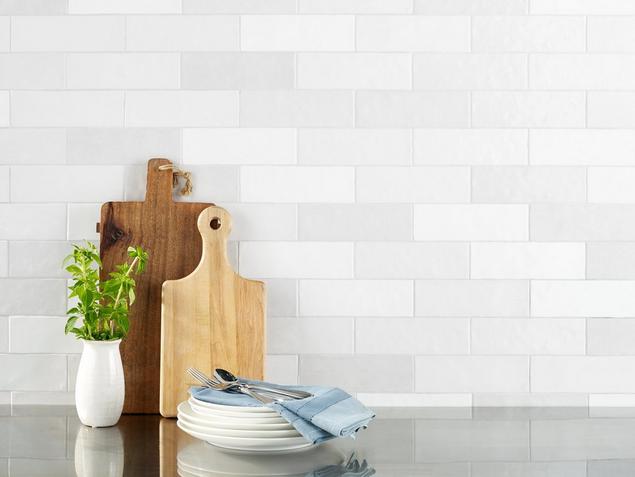 Terracotta & Saltillo
Terracotta's Italian translation is baked earth. This ceramic tile has an iconic warm earth tone that complements old-world looks. It is naturally porous, so sealing is critical for longevity.
Sealed Saltillo Tile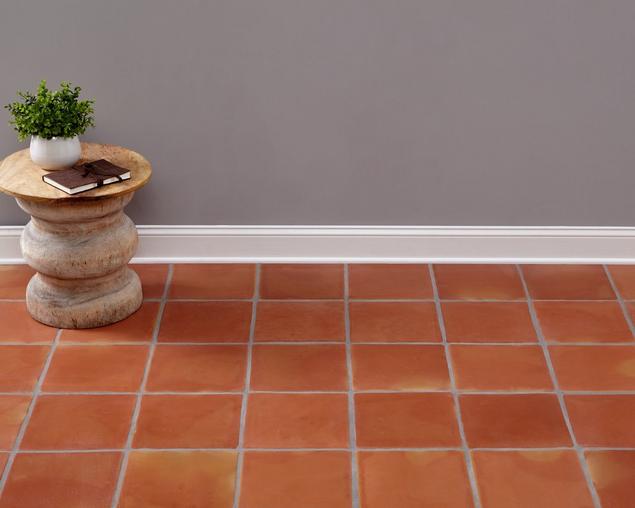 Subway Tile
The popular 3-inch-wide tile coined its name from the tile used to build none other than metropolitan subways. [Subway tiles](https://www.flooranddecor.com/subway-decoratives) are most often ceramic, but there are glass and porcelain varieties too. You can easily arrange them in interesting patterns like herringbone and basketweave. Try using different grout colors for a unique look.
La Belle Nimbus Fog Tile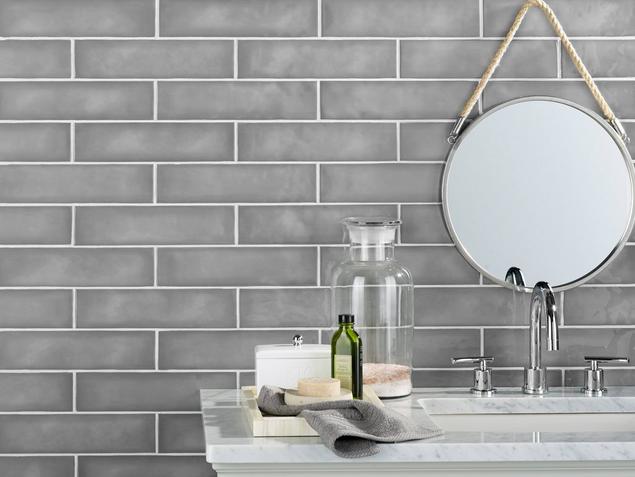 White Body Tile
Like its name suggests,[ white body tiles](https://www.flooranddecor.com/white-body-tile) are white from the surface to their core. However, they also come in a variety of glazed colors. Their composition is denser than traditional ceramic, but they aren't quite as resilient as porcelain, making white body tiles best for indoor accents.
Seaside Ceramic Tile
Red Body Tile
Red Body tiles are ceramic tiles made from red clay. The material is lightweight, making them suitable for large formats that can be installed on the wall. The red clay has no impact on the color — there are endless color options. You won't see red peek through your grout lines either.
Artifice White Tile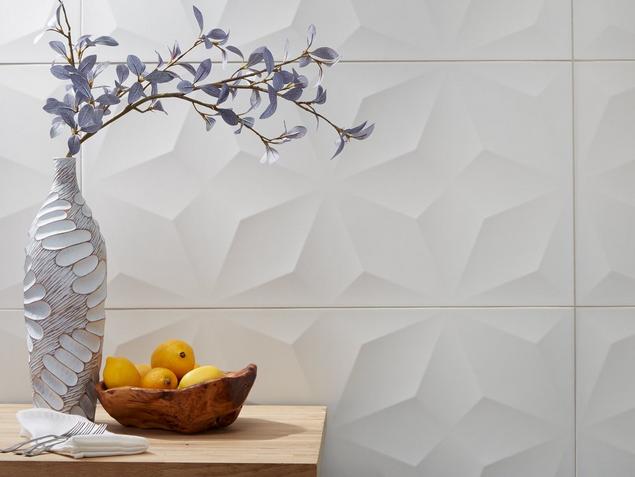 Porcelain Tile
[Porcelain tile](https://www.flooranddecor.com/porcelain-tile) is like ceramic, also fired in a kiln. However, it's much denser and weather-resistant because it's baked at a higher temperature. Use porcelain for a variety of outdoor or indoor projects. Marble and wood-look porcelain is a popular bathroom tile option because of its durability.
Vetrino Porcelain Tile
Natural Stone
[Natural stone](https://www.flooranddecor.com/stone) tile includes favorites like marble, slate and basalt limestone. It is the ultimate luxury and offers one-of-a-kind detail. If you decide to add natural stone to your home, remember that simple maintenance is essential to keep the natural stone pristine.
Fossil Brushed Limestone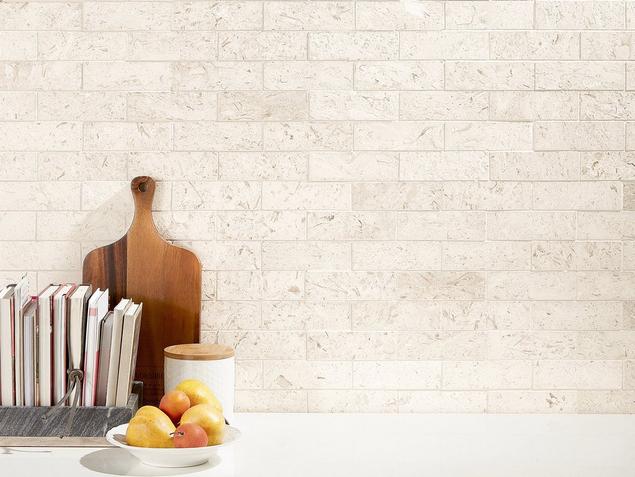 Encaustic Cement
[Encaustic cement tile](https://www.flooranddecor.com/search?q=encaustic+cement&search-button=&lang=default&tab=search-tabs-products) features a design baked into the tile instead of being applied on the surface. The details are deep and make a stylish impression. Cement is strong yet porous, so most cement tiles are glazed for a smooth finish.
Encaustic Cement Tile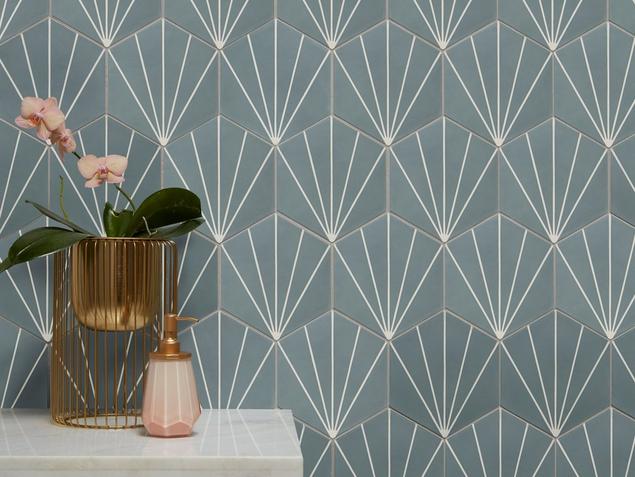 Glass Tile
[Glass tiles](https://www.flooranddecor.com/glass-tile) have a rich color and a glossy finish. Textures like fabric can be applied behind the glass, but the tile will remain smooth. As a bonus, they don't stain, so glass is a great option for a kitchen or bathroom backsplash. Keep in mind, they'll crack under too much pressure, so we suggest them for the wall as opposed to the floor.
Cadet Glass Tile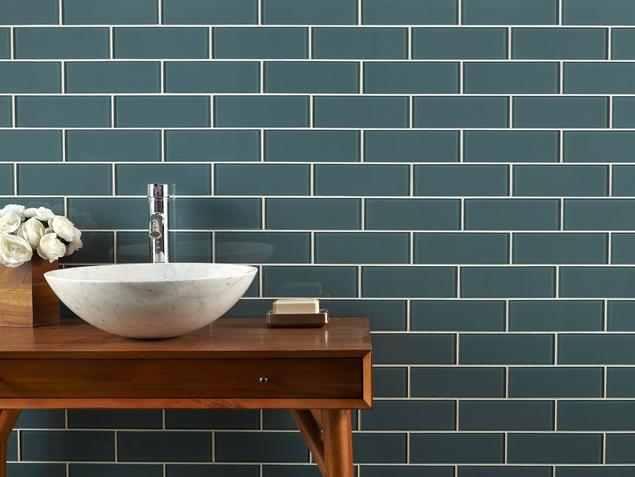 Mosaic
[Mosaic tiles](https://www.flooranddecor.com/mosaic-decoratives) can be ceramic, porcelain, glass, marble and more. They're a decorative gem in any space. Certain options are even suitable for even the shower floor. The combination of substantial grout lines, mixed finishes and texture make for a slip-resistant surface
Navy Pier Glass Mosaic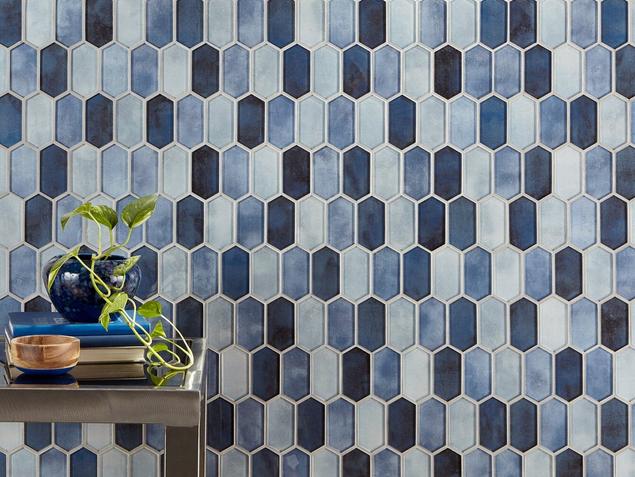 To learn more about selecting the right tile for your space, watch our Tile Buying Guide video. With hundreds of styles to choose from, navigate our tile selection like an expert.
Watch Video