Top Outdoor Tile & Stone Styles
Elevate your outdoor space for seasons to come with durable and stylish outdoor-friendly materials. Check out our top recommendations for tile and stone suited for patios, pool decks, fireplaces and more.
View as Article
Ledger and Stacked Stone
Ledger and stacked stone are common materials used for outdoor fireplaces, columns and exterior walls. The texture adds dimension and style that will stand the test of time. The best part about [ledger and stacked stone](https://www.flooranddecor.com/ledgers-stone) is that they're available in a variety of styles and colors suitable for any climate.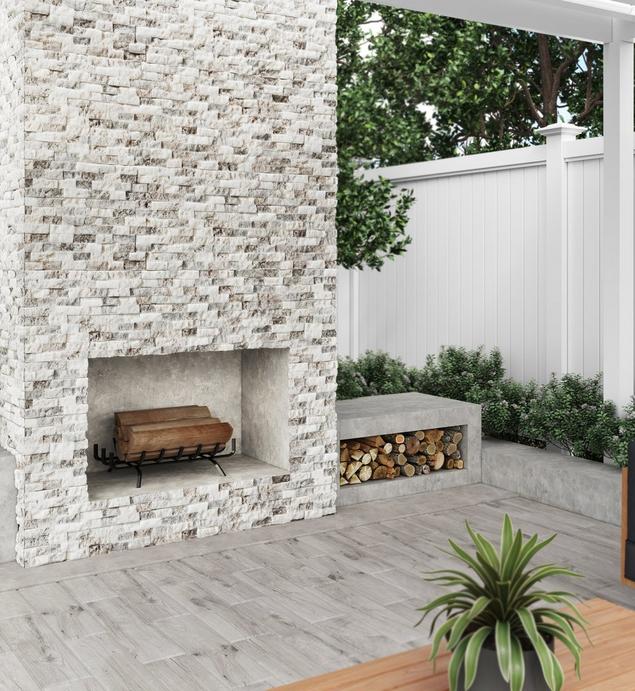 Slate
If you're looking for a versatile and durable material, turn to [slate](https://www.flooranddecor.com/slate-stone). Slate is a natural stone that can enhance all styles, from rustic to contemporary. The natural material works well in hot and cold climates and comes in a range of earthy shades that complement the great outdoors.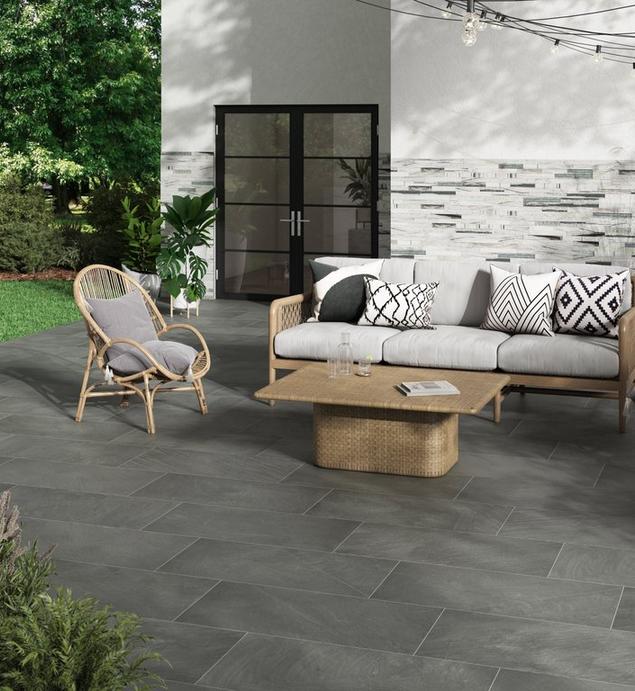 Porcelain Tile
Porcelain is a non-porous tile known for its versatility and durability. [Porcelain tile](https://www.flooranddecor.com/porcelain-tile) won't fade from sun exposure, so it's a great option for warm, sunny spaces. With over 500 styles of porcelain tile available at Floor and Decor, we're sure to have a tile that works perfectly for you.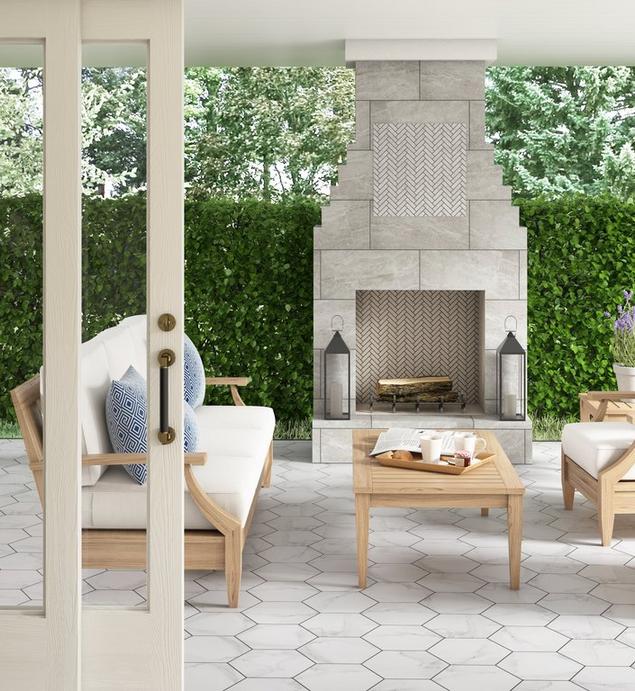 Travertine
[Travertine ](https://www.flooranddecor.com/travertine-stone)is a soft, porous type of limestone that works best in milder climates. People in extremely cold or warm climates should shy away from travertine and use more durable materials like quartzite. If you live in a suitable climate, travertine is a great way to incorporate a natural look into your outdoor space. The stone comes in a variety of warm, sandy colors in both textured and smooth finishes.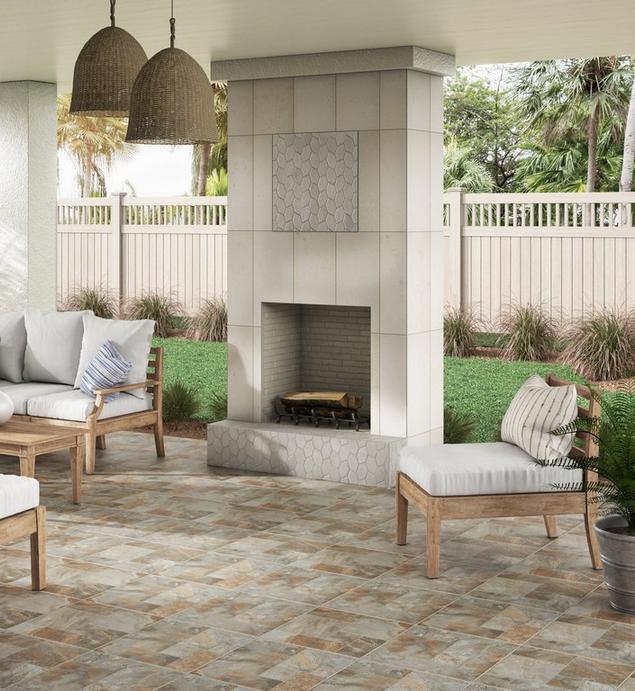 Free Design Services
Styling outdoor spaces with tile and stone should be a breeze. For more expert product recommendations, schedule a free [Design Services appointment](https://www.flooranddecor.com/contact-a-designer). Our designers will help make your backyard dreams a reality.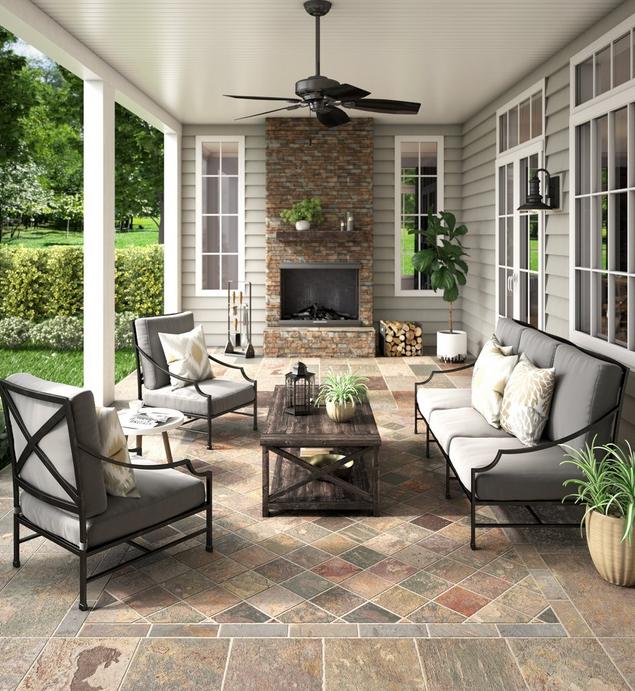 View as Gallery