Differences Between Laminate and Luxury Vinyl
In your search for flooring, you may be considering several options between laminate and luxury vinyl flooring, but which one is best for you? Here's a quick guide to help you choose!
Look & Versatility
Both laminate and luxury vinyl can mimic the appearance of wood, but each option has its own distinct features.
Hardwood-look laminate flooring can have a realistic, natural wood appearance and can take on features like wood grain texture that can make it feel like real hardwood. It comes in a variety of hand-scraped or wire-brushed textures so you create the exact look you want.
Luxury vinyl flooring products are made of plastic components that can give the appearance of rich color and realistic printings of wood grain texture. However, the wood appearance of vinyl flooring is not as precise as laminate because it's only printed on, not printed and then texturized like laminate can be.
Water-Resistant & Waterproof
Some laminate products are water-resistant, thanks to innovative properties that help prevent water damage. Many of the water-resistant laminate products exclusive to Floor & Decor, like AquaGuard Wood-based Laminate, are water-resistant for up to 30 hours.
Luxury vinyl products, however, offer excellent moisture resistance. In fact, we offer a wide variety of vinyl flooring options are waterproof, so you can have peace of mind that your floors won't sustain water damage in areas prone to lots of spills, like kitchens and full bathrooms.
Durability
Laminate and vinyl floors are extremely durable and both are preferred flooring choices for busy commercial spaces because of their resilience to scratches and dents.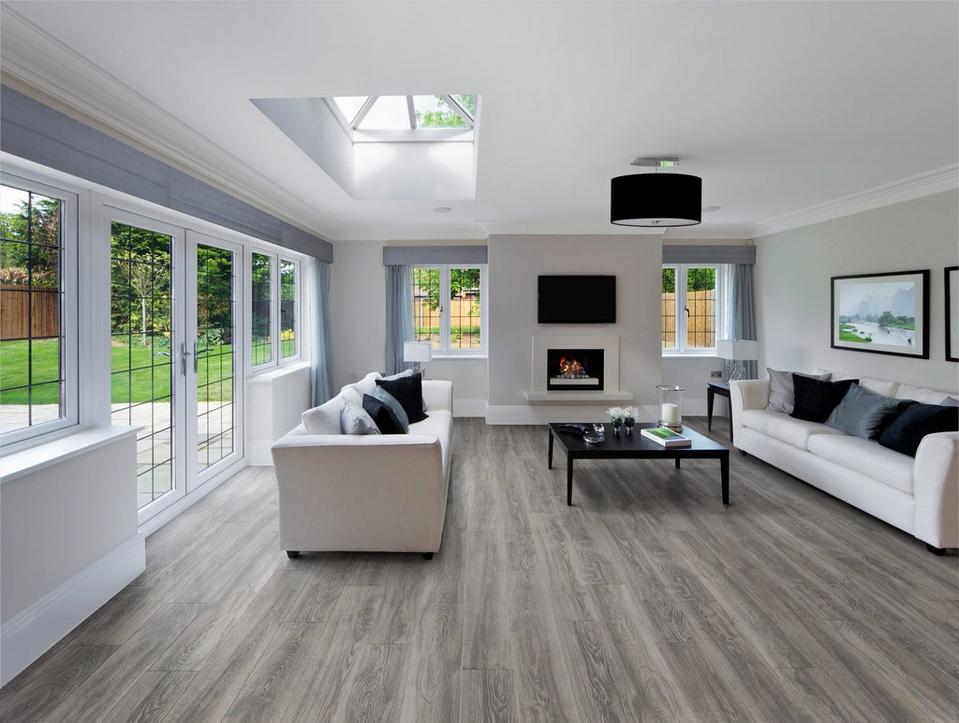 Laminate, in particular, is a popular choice for living rooms, as it looks just like real hardwood and it can withstand lots of activity, like playful pets, rowdy kids, and lively party guests.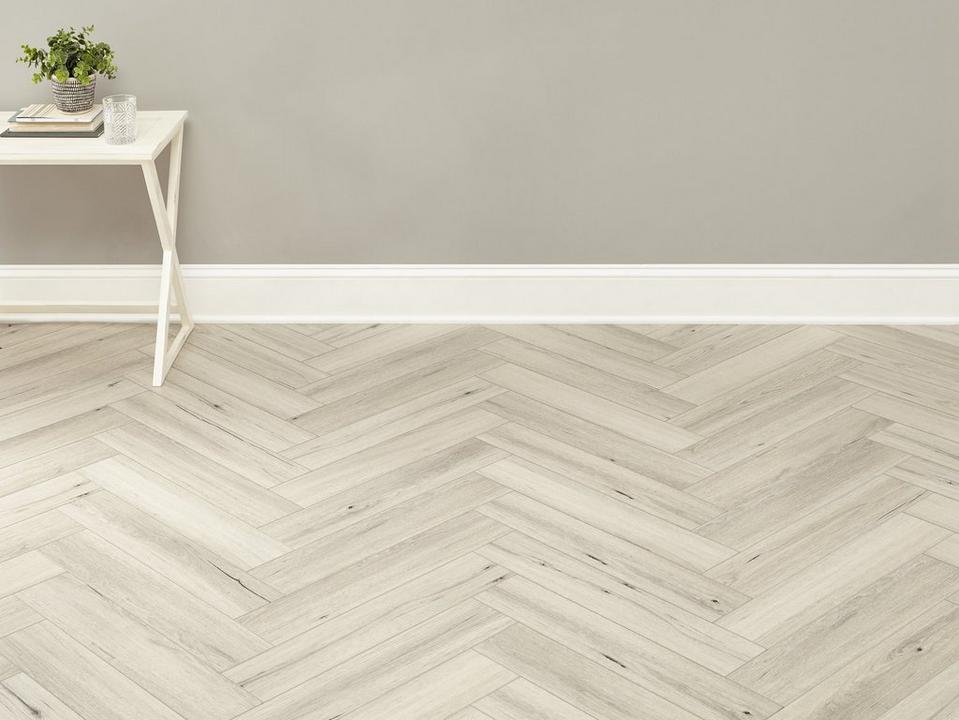 Floor & Decor has a selection of rigid core vinyl plank, which is a vinyl floor that has been engineered with a core construction to give it added stability. This makes the plank or tile less pliable and sturdier. This innovation to traditional vinyl flooring making them feel even more like wood or tile floors, and it's available with DuraLux Performance Luxury Vinyl and NuCore Waterproof Flooring
Laminate and luxury vinyl each have their own benefits and features, but there's an option out there that's perfect for every home! If you need help deciding, there's a buying guide available for both laminate and luxury vinyl. A store associate is also available to help at your local Floor & Decor! You can even take advantage of our free design services-all you have to do is schedule a free design appointment to get started!