Ceramic Tile & Porcelain Tile: What's The Difference?
Tile is extremely versatile and can be used in a variety of designs and spaces! When you look closer at Floor & Decor's selection, you'll notice that tile comes in both ceramic and porcelain, especially if it's floor tile.
Both ceramic and porcelain tile are a durable and stylish option, so you're getting a great value no matter what you choose. But before you make your selection, learn the differences between the two to help determine where you install tile in your home.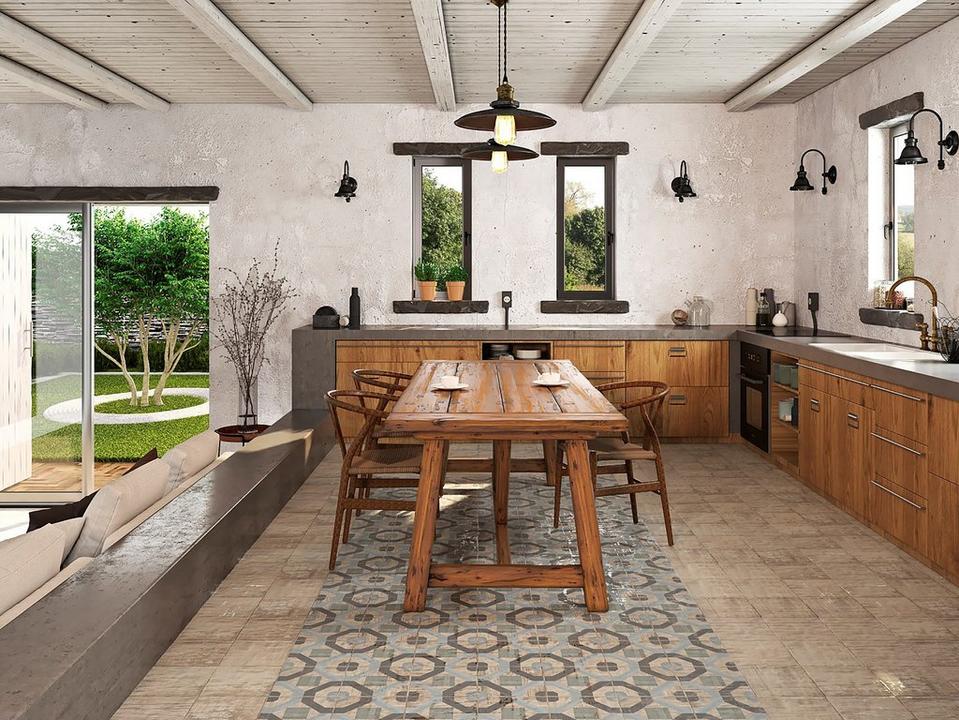 What Are The Benefits of Ceramic Tile?
Ceramic is a great choice if you have an indoor space that sees a lot of activity, like living rooms, kitchens, bathrooms, and even basements. It's even better if you're a budget-conscious shopper that wants lots of style, or if you have a DIY project planned. Ceramic is typically available at a lower cost than porcelain, so you're able to get more tile for less. Ceramic is also easier to cut than porcelain, so you'll be able to get the shape and size you need for your project.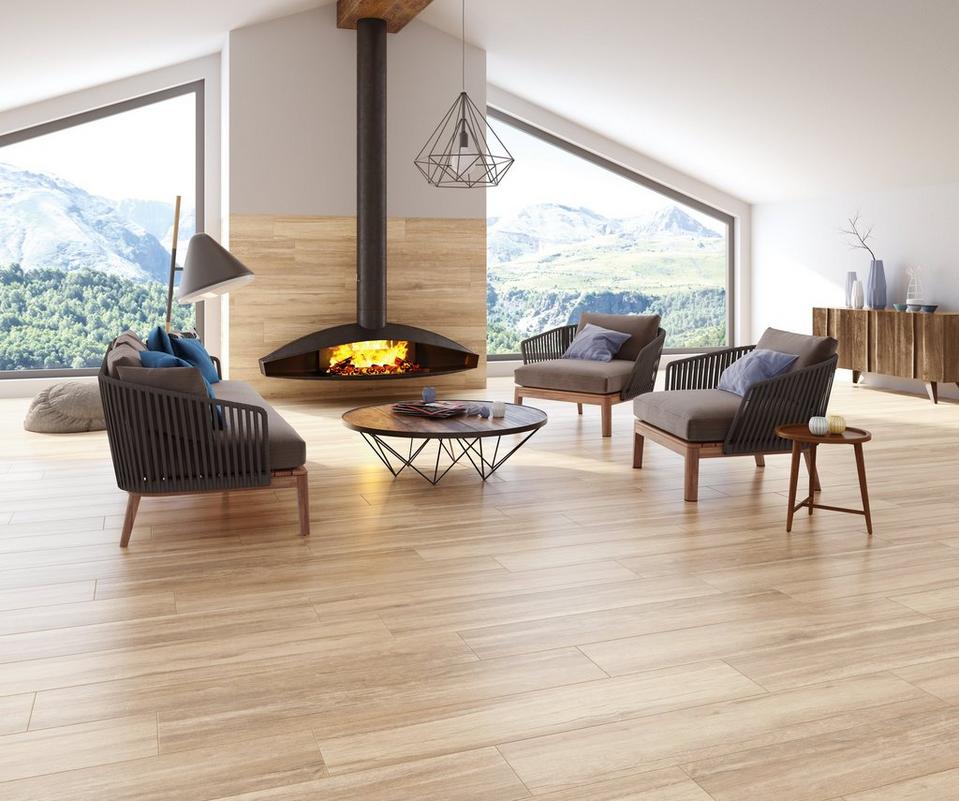 What Are The Benefits of Porcelain Tile?
Porcelain is a good choice for busy spaces (just like ceramic), but it's also the premier choice for outdoor spaces like patios, pool areas, and sunrooms because it is heat resistance and waterproof. You can even use porcelain around a fireplace to create a unique design.
Porcelain tile is also extremely durable. It's completely waterproof, and it's resistant to staining, scratches, and fading. Plus, unlike ceramic, porcelain is strong enough to withstand fluctuating temperatures, especially in hot environments. That means you can put porcelain tile down along a poolside, sunroom, or fireplace.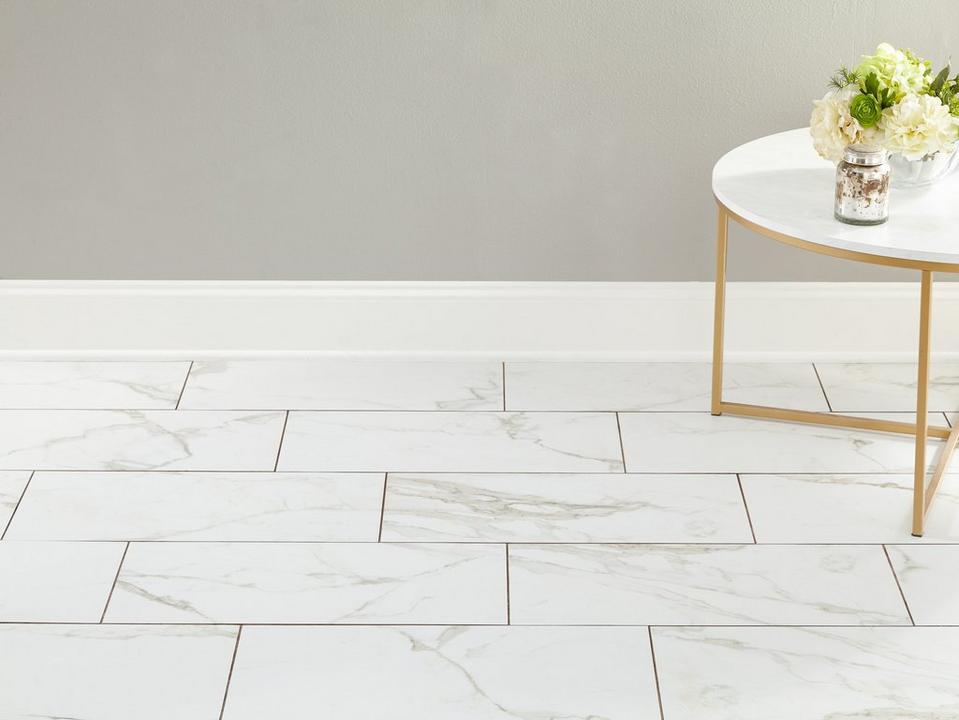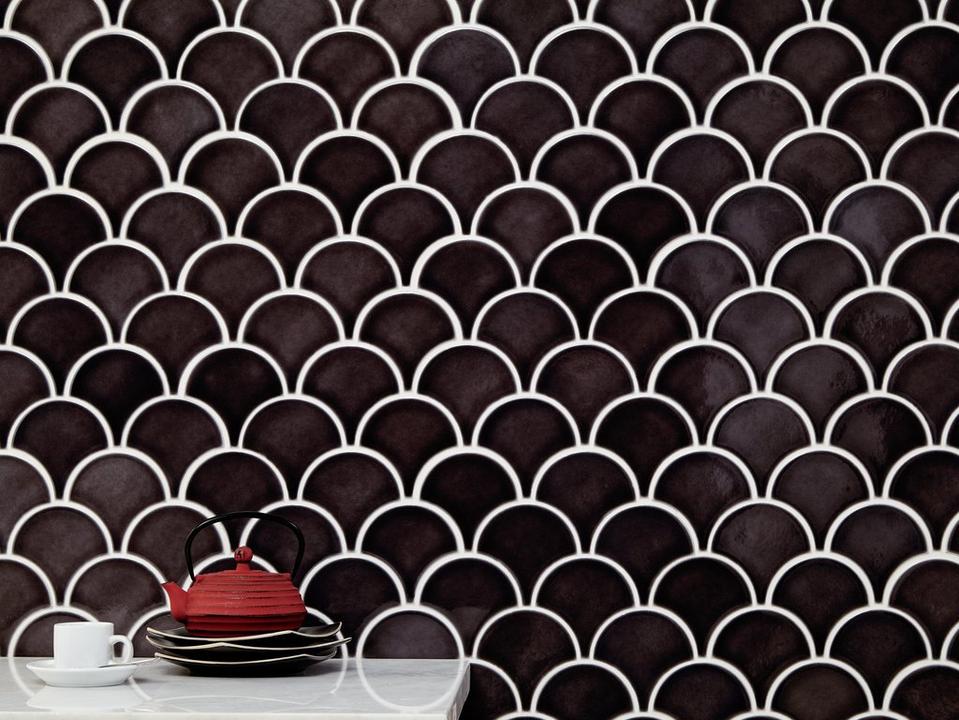 Both ceramic and porcelain tiles are available in different styles, from wood-look and stone-look styles to on-trend contemporary patterned tile and mosaics. Your tile product specifications will always indicate if the tile should be installed on the wall or the floor. Also, be sure to read the product specifications on your tile to determine whether your tile should be used for a backsplash or your busy foyer floor.
Now that you know the differences between porcelain tile and ceramic tile, you can start shopping for your next project! If you still need more help determining what kind of tile you need for your space, this tile buying guide will help you find the tile that's right for you. If you want some help designing your new space, schedule a design appointment to take advantage of our free design services.