F&D Start to Finish: Install AquaGuard Wood Flooring
Exclusive to Floor & Decor, AquaGuard Wood flooring provides the beauty of hardwood with the durability and practicality of water-resistant flooring.
No underlayment is required for this flooring! Plus, you don't need transition moldings in large spaces, so you can create a seamless look that is easy to clean with a simple wet mop.
Perfect for every room in your hard-working home, AquaGuard Wood flooring can take a beating–from kids and pets to spills and splashes–and still look great.
Follow these steps for installation:
What Supplies Will I Need?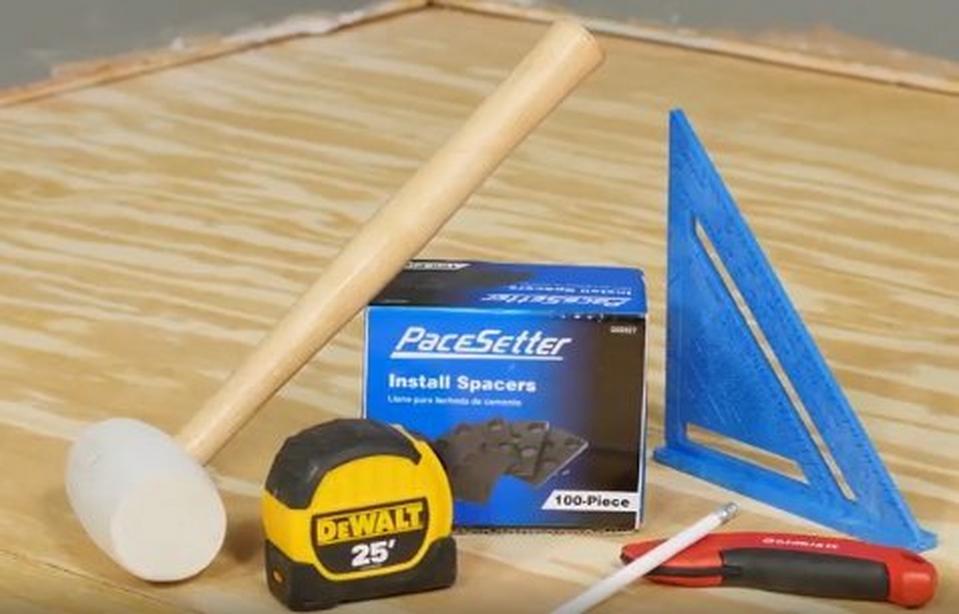 Prep!
Remove any moldings, clean and dry the subfloor surface, and measure the room.
Due to cutting waste, you'll need an additional 10% square footage of flooring than the room size.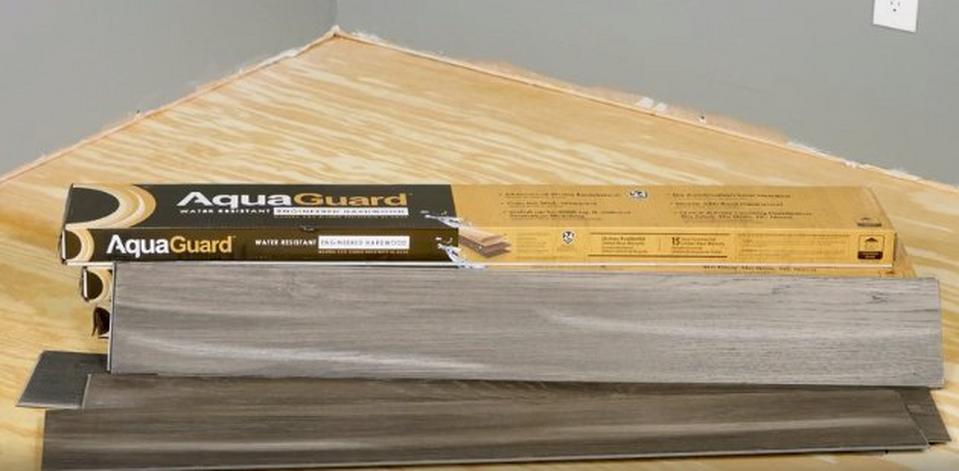 No acclimation time is needed unless your flooring has been exposed to extreme temperatures for more than two hours. You'll want to work from several boxes of flooring to ensure a natural look.
Install!
Using ¼" spacers between the wall and floorboard, begin laying planks from left to right, gently tapping with a rubber mallet to firmly lock them in place.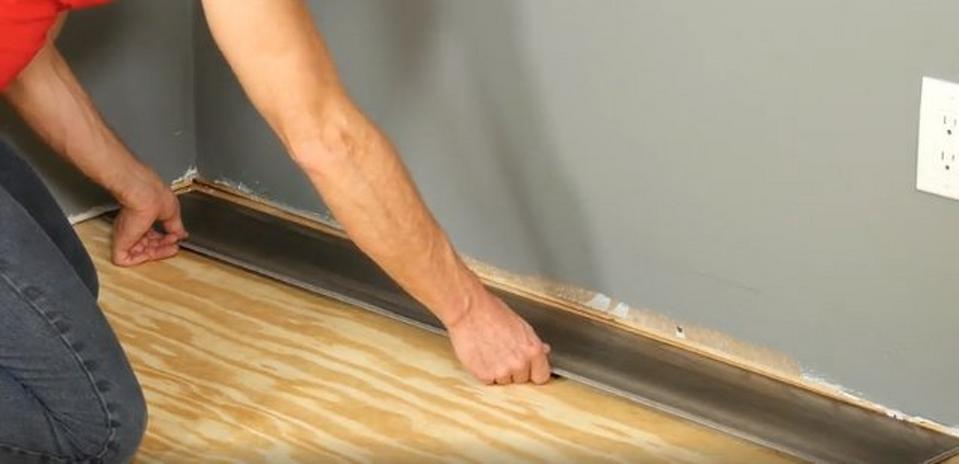 If you're installing floors around cabinets, fixed objects or pipes, be sure and leave 1/4" expansion gap. Do not install cabinets or fixed objects on top of AquaGuard Wood flooring.
Installing Remaining Rows
Cut the last plank in the first row with a utility knife and ruler, then use the leftover plank to start the second row. The plank must be at least 12 inches long.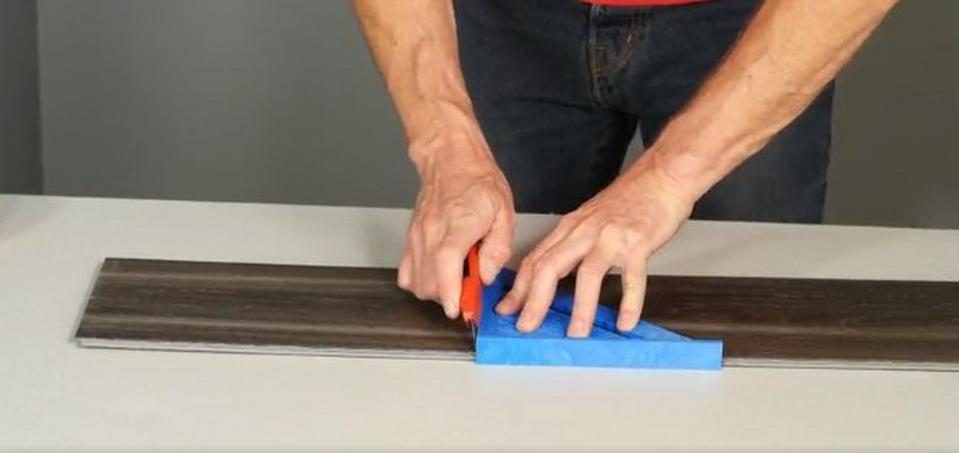 At a 30-degree angle, click the long side of the plank into the previous row, using a rubber mallet to lock the boards together.
The last row needs to be at least 2 inches wide and may need to be cut lengthwise.
Finish!
Once your new flooring is installed, remove the spacers and finish with moldings to cover the expansion gap.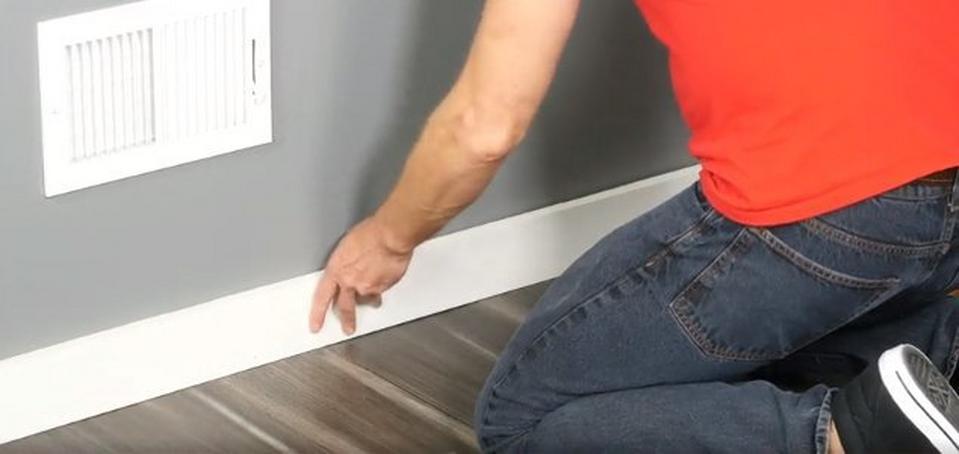 High-performance AquaGuard Wood Flooring is water-resistant, naturally beautiful, easy to maintain and durable.
Exclusively available at Floor and Decor stores and online at flooranddecor.com
To see these installation tips in action, watch the full video: