F&D Start to Finish: How To Install DuraLux Performance Luxury Vinyl
Want lifestyle-defying flooring that's easy to install? Consider DuraLux Performance Luxury Vinyl Flooring, our latest waterproof flooring brand that's perfect for every lifestyle and every area in the home, only at Floor & Decor. On top of being waterproof, DuraLux has a rigid stone-based core that makes each waterproof plank dent-resistant and scratch-resistant. Plus, it has no acclimation time and it fastens together with an easy locking system, so it's ready to install right out of the box.
What Will I Need?
To install DuraLux flooring, you'll need the following tools: a rubber mallet, 1/4" installation spacers, straight edge ruler, utility knife, tape measure, and a pencil.
You'll want to have purchased 10% more square footage than is needed for any cutting waste. DuraLux flooring and all the tools you need are available at your local Floor & Decor.
Prep!
Start off by removing any existing quarter round or molding in the room. Before you get started, don't forget to make sure the subfloor is dry and thoroughly cleaned.
Installation
NOTE: For a natural look, give your floor a higher variation of pattern by working out of multiple boxes at once.
Place the first board at the top of the left-most wall ensuring ¼" spacers are placed against the wall as an expansion gap.
Place your next plank into the easy locking system and use your mallet to tap the plank into place.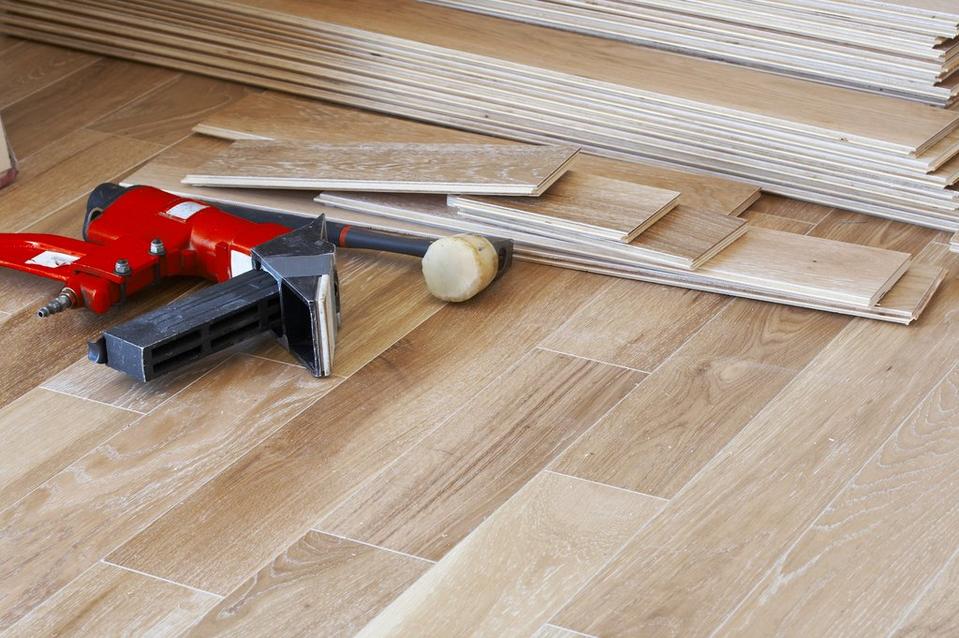 Once one you get near the wall to the right, measure the last plank to fit and mark it with your pencil.
Along the line, use a utility knife and straight-edge to score the plank and snap downward for a clean split.
Now on to the next row. With a plank, at least 12" in length, click the long side of the plank into the previous row and tightly place it next to the short end of the previous plank with an angle of 30 degrees. Continue with the remainder of the room.
Use the rubber mallet to lock into place. If the last row needs to be cut, mark the size needed and cut along it, keeping it at least 2" wide.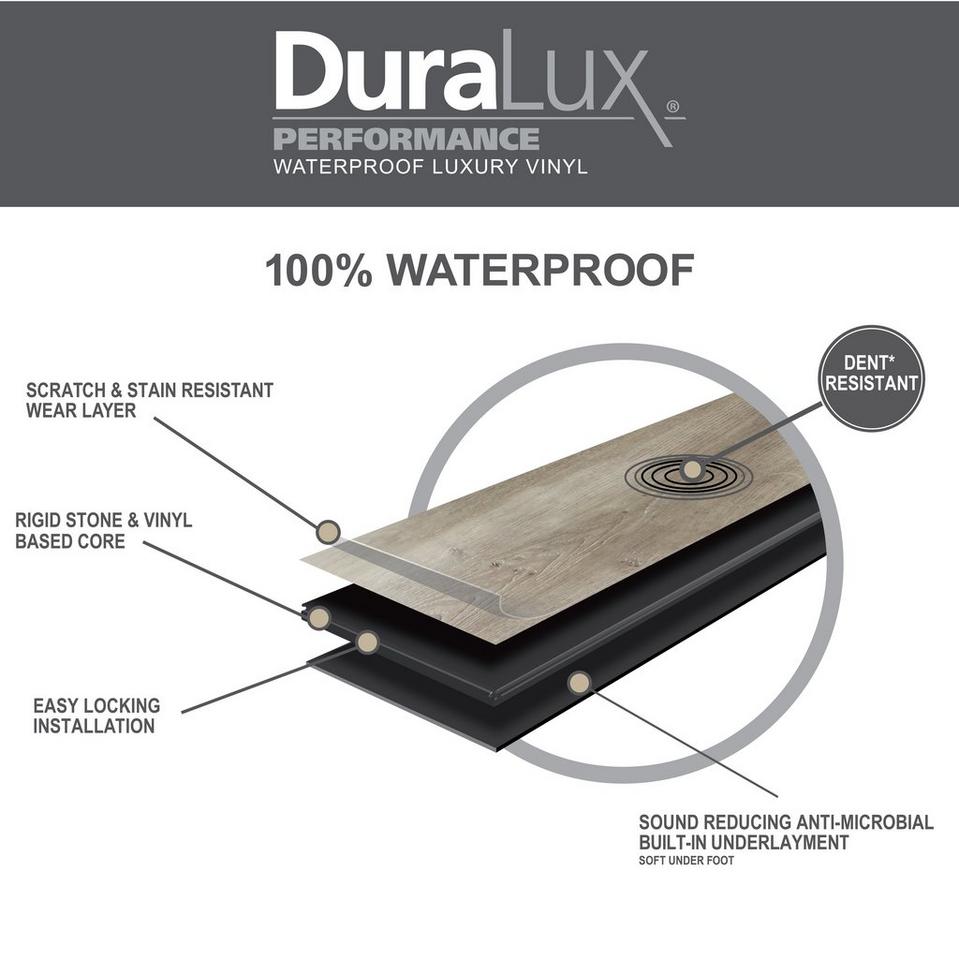 Remove your spacers and install your molding to cover the expansion gap. Install your molding by attaching it to the wall and not the newly installed flooring.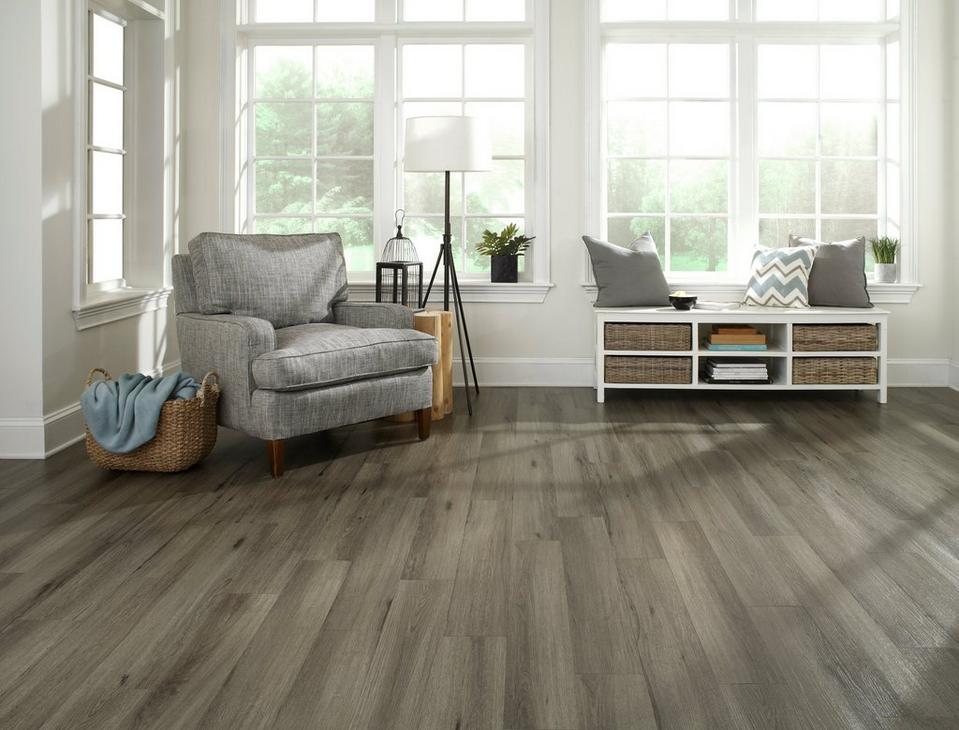 Durable, stylish, and easy to install and maintain, DuraLux is the floor you've been searching for! Locate your local Floor & Decor for free Laminate DIY classes every Saturday.
Watch the full video for even more inspiration and information