Real People, Real Projects®: Carson's Carriage House
Nestled a few blocks from Piedmont Park in Atlanta, Georgia, Carson Cowan and his dog Huckleberry revived an investment property to become a curated carriage house with historic detail and charm. As a real estate agent and property investor, Carson turned to Floor & Decor to source affordable materials that would set him up for profitable success without compromising comfort and style.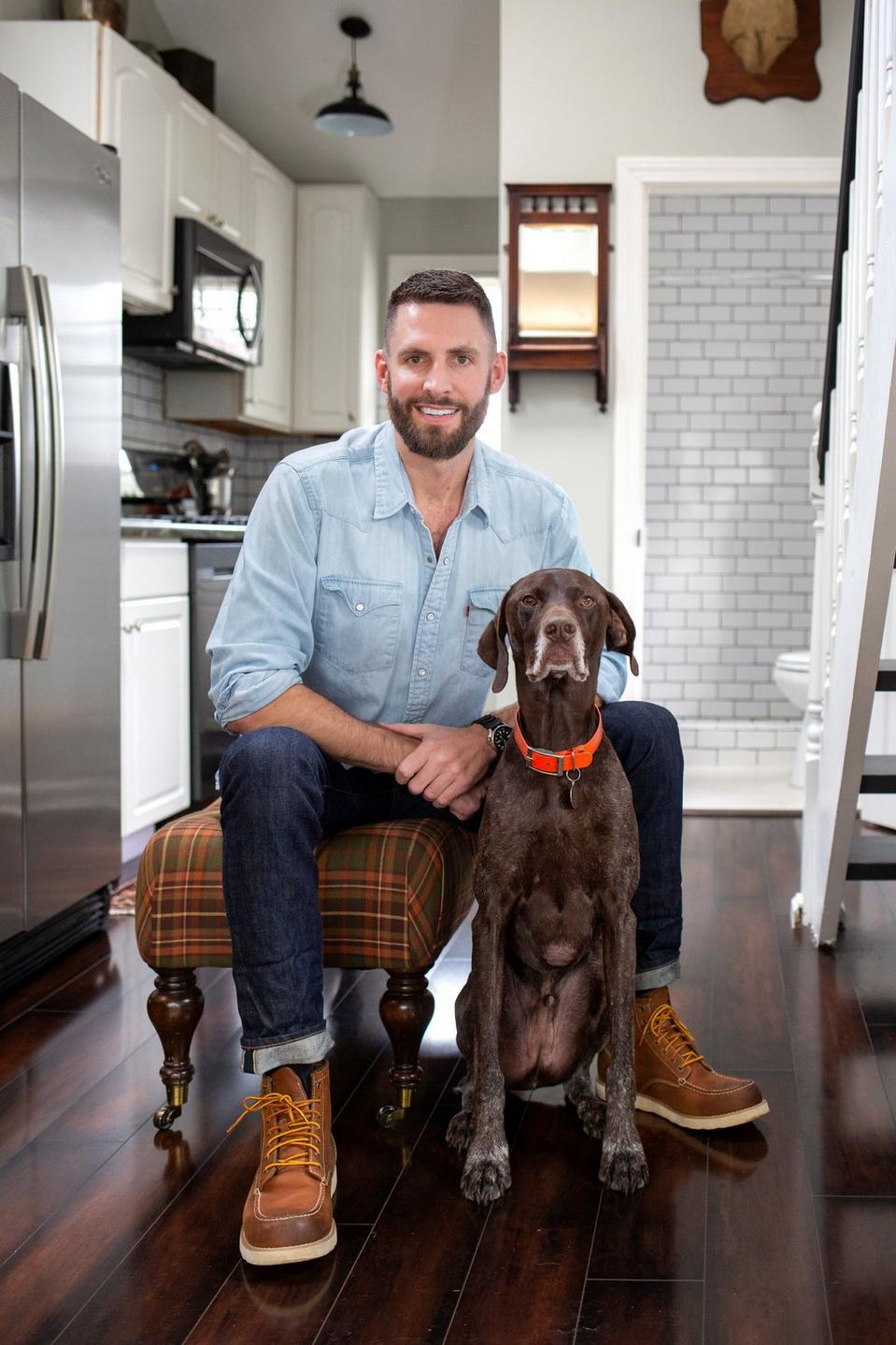 Carson was smitten with this historic property. A century ago, his carriage house served as a horse shelter and hay loft, and now it sits behind the 1920s bungalow duplex that he rents to tenants. "I actually fell in love with the small space. It's a carriage house — 600 square feet. I saw the shell, and it just needed a little bit of love, a little bit of cosmetic work," said Carson.
With a passion for preservation, Carson thoughtfully chose Floor & Decor products that were classic, cohesive and cost-effective. He installed white 3x6 inch subway tile with dark contrasting grout for the kitchen backsplash and continued the look floor-to-ceiling in the bathroom. White penny round tile with tone-on-tone grout was a nostalgic choice for Carson's bathroom floor.
"Another thing that I like about this house is that it's very efficient, so it was really important for me to select things that all worked well together. Because no matter where you are, you see every bit of it," explained Carson.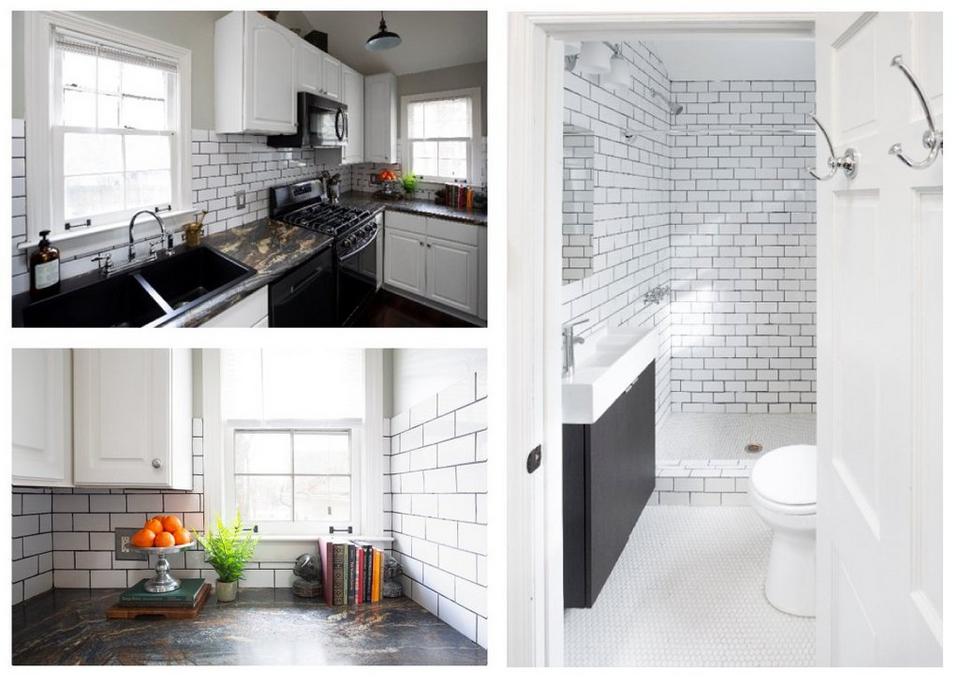 Carson's Product Picks:
Festival Bright White Ice Subway Ceramic Wall Tile
Festival Penny White III Porcelain Mosaic
As for the lofted bedroom, Carson was challenged with matching the existing wood-look floors on the main level. "Walking into a Floor & Decor store here in Atlanta was a great experience. I walked in, and we were able to find the exact piece of floor, the exact product I was looking for and the amount of square footage I needed. It was available in-store that day," beamed Carson. He chose upstairs flooring similar to Espresso Brazilian Walnut Smooth Engineered Hardwood and installed it horizontally in the loft to maximize the plank lengths.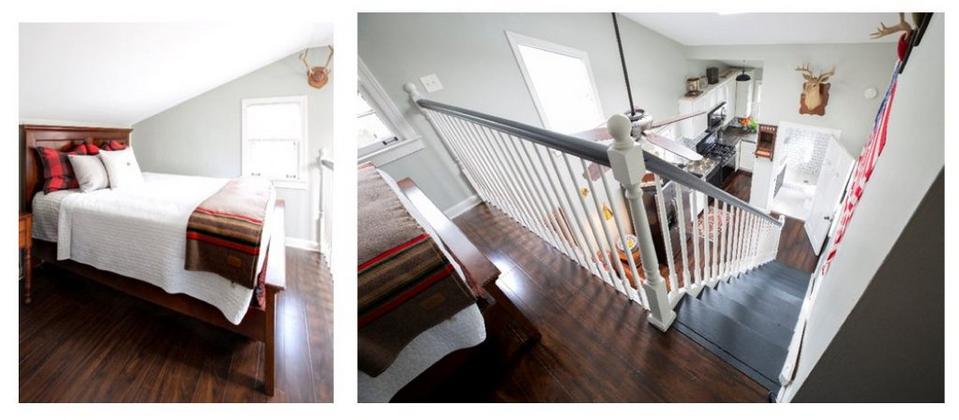 After refreshing the bones of the carriage house, Carson's prized antiques and rugged yet refined touches fit in the space seamlessly. Inspired by a road trip to Nantucket last year, much of the decor is styled with eclectic yet traditional inspiration — including Carson's style icon, Ralph Lauren.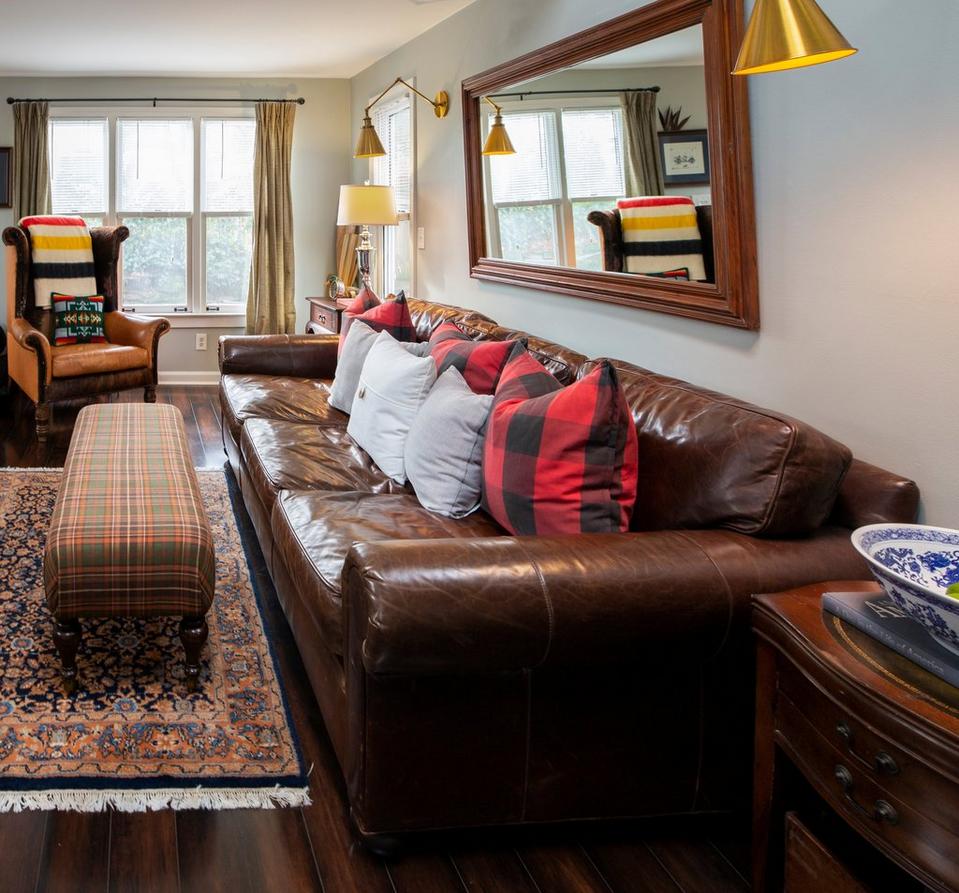 Although the goal of this space was rentability, Carson and Huckleberry enjoy the space more than they imagined. When an investor isn't itching to move on just yet, that's the sign of a quality rental. With Floor & Decor, Carson was able to reinvigorate a piece of Atlanta history.
Watch the Real People, Real Projects® Video for more inspiration from Carson Cowan and his project partner, Huck.