Apr 30, 2020
Tile 101: Defining Types of Tile & Materials
Need help making sense of the wide selection of tile materials to determine which one is best for your project? Let's dive into the definitions of tile materials to get your project started!
Ceramic Tile
Ceramic is fired in a kiln, and the material is light and easy to cut. Versatile and endlessly customizable, ceramic tiles are most useful for decorative indoor projects. Since they are porous, we don't recommend them for outdoor use.
Types of Ceramic Styles:
Zellige
Trend alert! Zellige has a charming handmade look. The artisan style originated in Morocco, and the unevenness and ridges in the tile detail add depth and dimension to a space.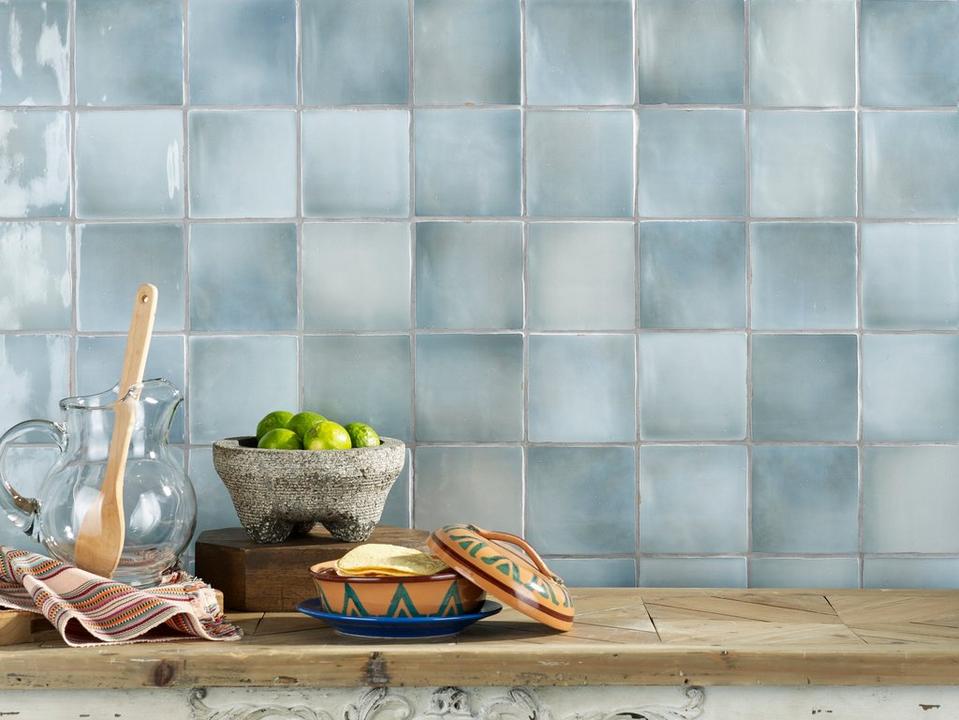 Adessi Zellige Caledonia Ceramic Tile
Terracotta & Saltillo
Terracotta's Italian translation is "baked earth". This ceramic tile has an iconic warm earth tone that complements old-world looks. It is naturally porous, so sealing is critical for longevity.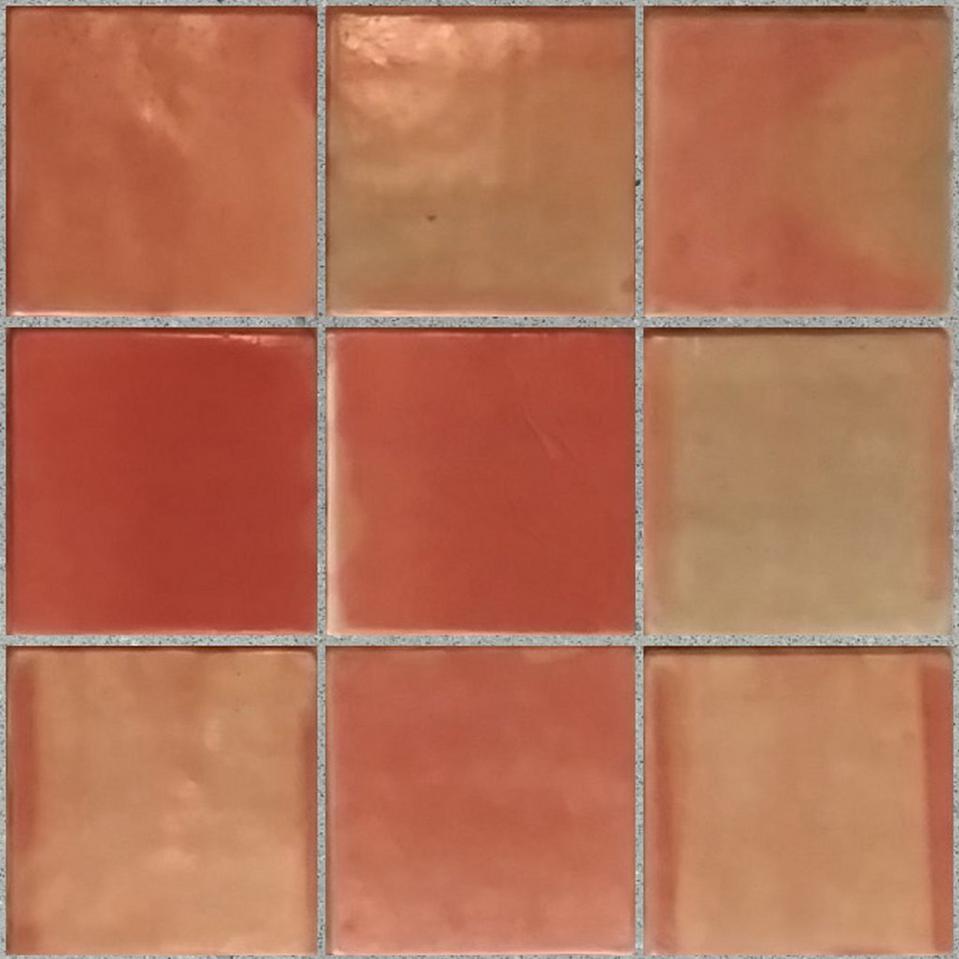 Subway
The popular 3×6 inch subway tile coined its name from the tile used to build none other than metropolitan subways. Subway tiles are most often ceramic, but there are glass and porcelain varieties too. They can easily be arranged in interesting patterns like herringbone and basket weave.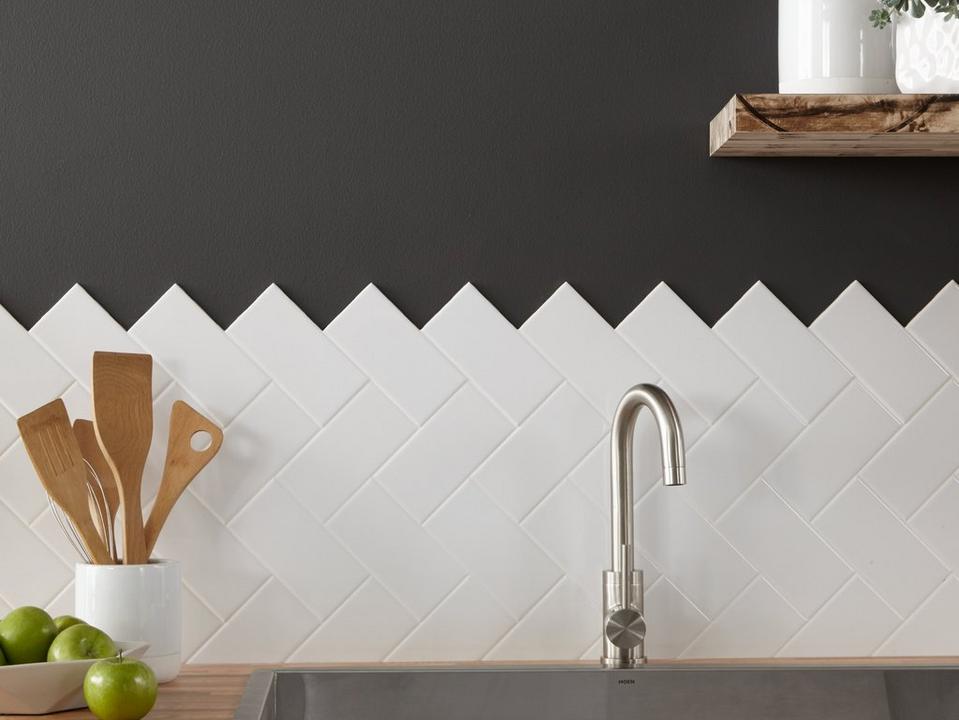 Festival Bright White Ice Ceramic Wall Tile
Porcelain Tile
Porcelain is like ceramic in that it's also fired in a kiln. However, it's much denser and weather-resistant because it's baked at a higher temperature. Use porcelain for a variety of outdoor or indoor projects. Marble and wood-look porcelain is a popular bathroom tile option because of its durability.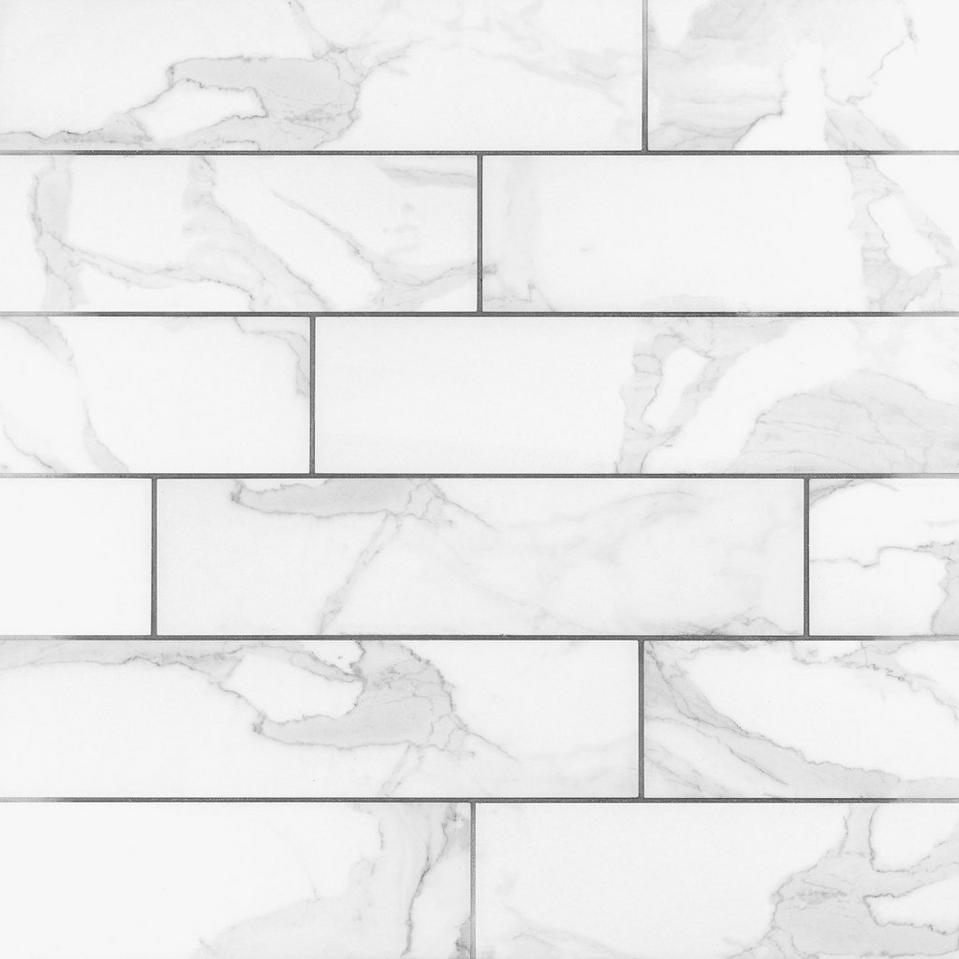 Dimarmi Bianco Stone Look Porcelain Tile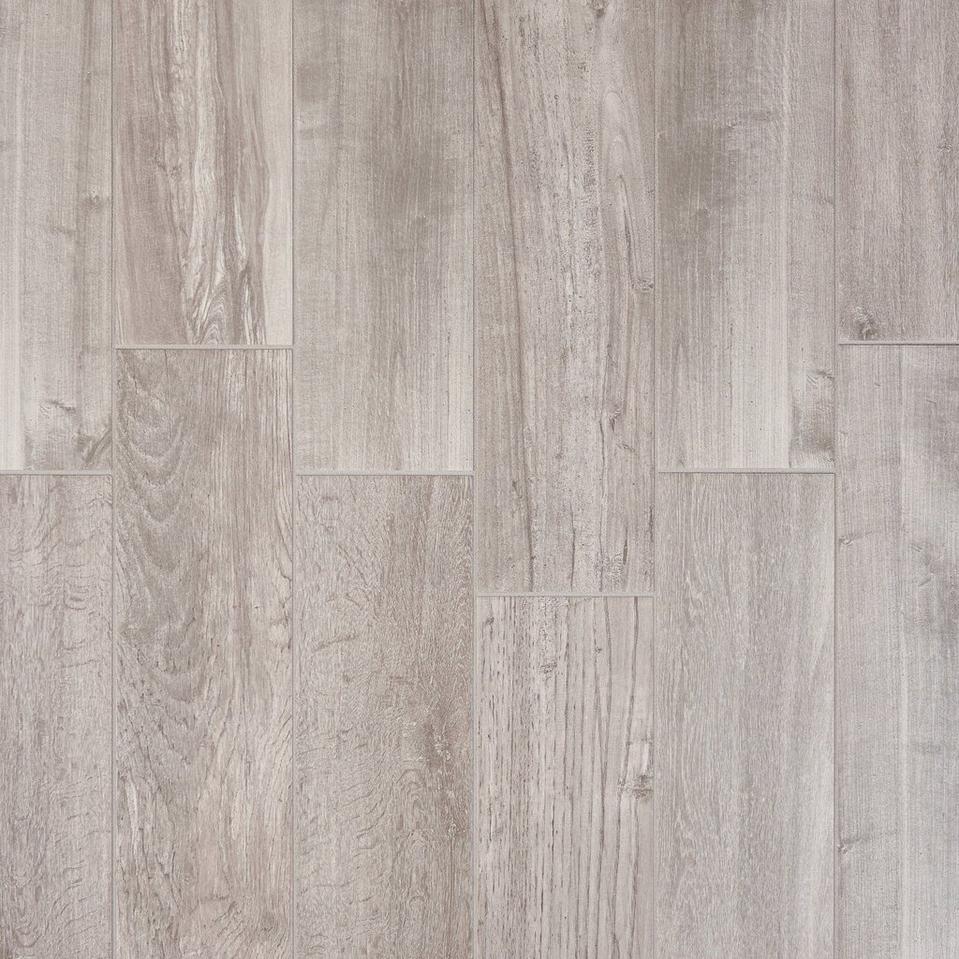 Valley Ridge Lumber Gray Wood Plank Porcelain Tile
White Body Tiles
Like its name suggests, white body tiles are white from the surface to their core. However, they also come in a variety of glazed colors. Their composition is denser than traditional ceramic, but they aren't quite as resilient as porcelain.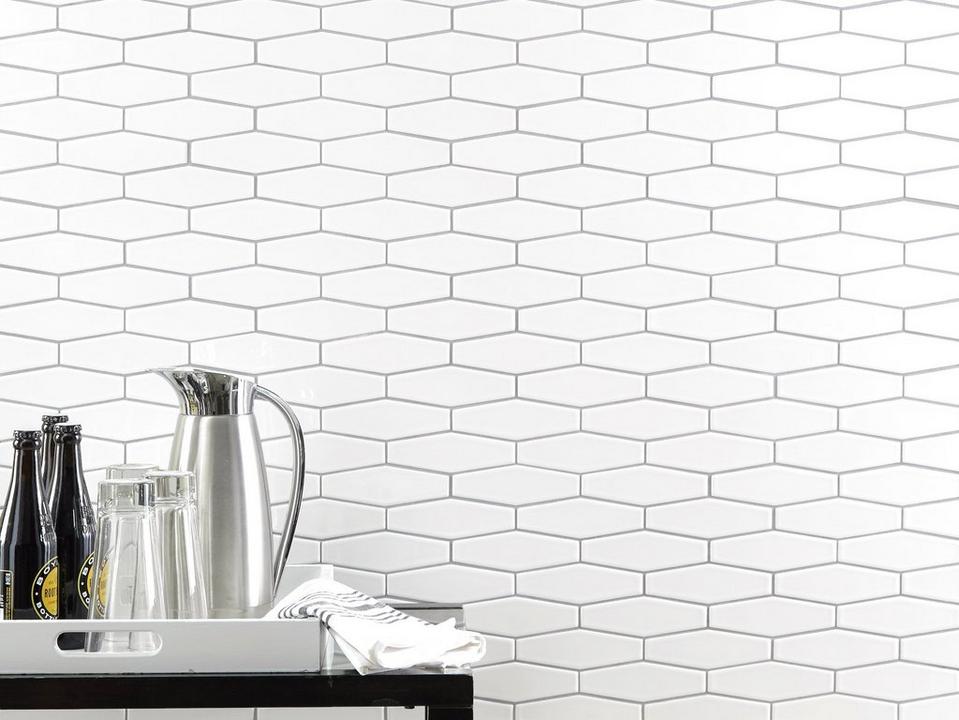 Villa White Hexagon White Body Ceramic Tile
Red Body Tiles
Red clay is used to create lightweight tiles. This makes them suitable for large formats that can be applied to the wall. The red clay has no impact on the color — there are endless color options. You won't see red peek through your grout lines either.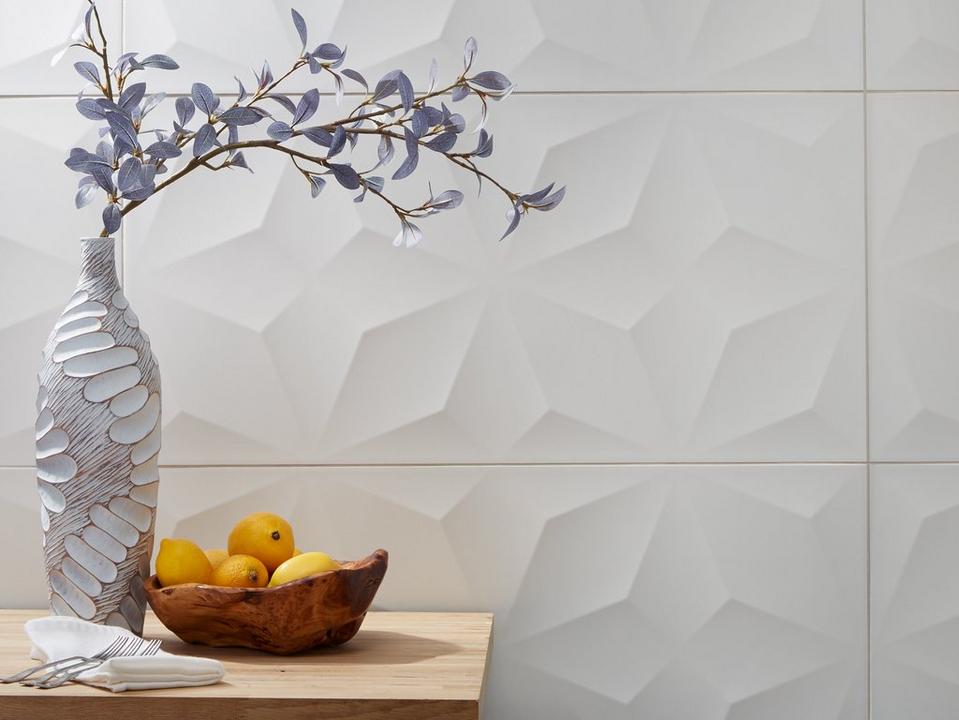 Artiface White Matte Ceramic Tile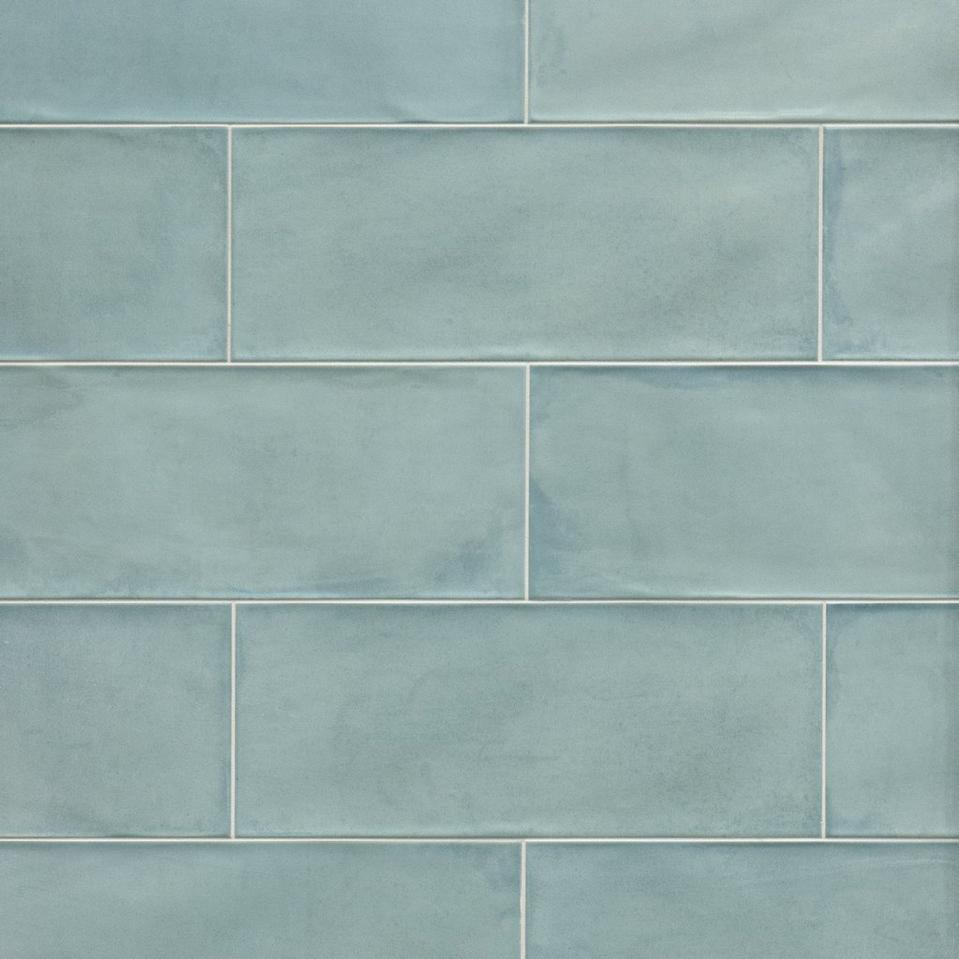 Specialty Tiles
Encaustic Cement
Encaustic tile features a design that is baked into the tile as opposed to being applied on the surface. The details are deep and make a stylish impression. Cement is strong yet porous, so most cement tiles are glazed for a smooth finish.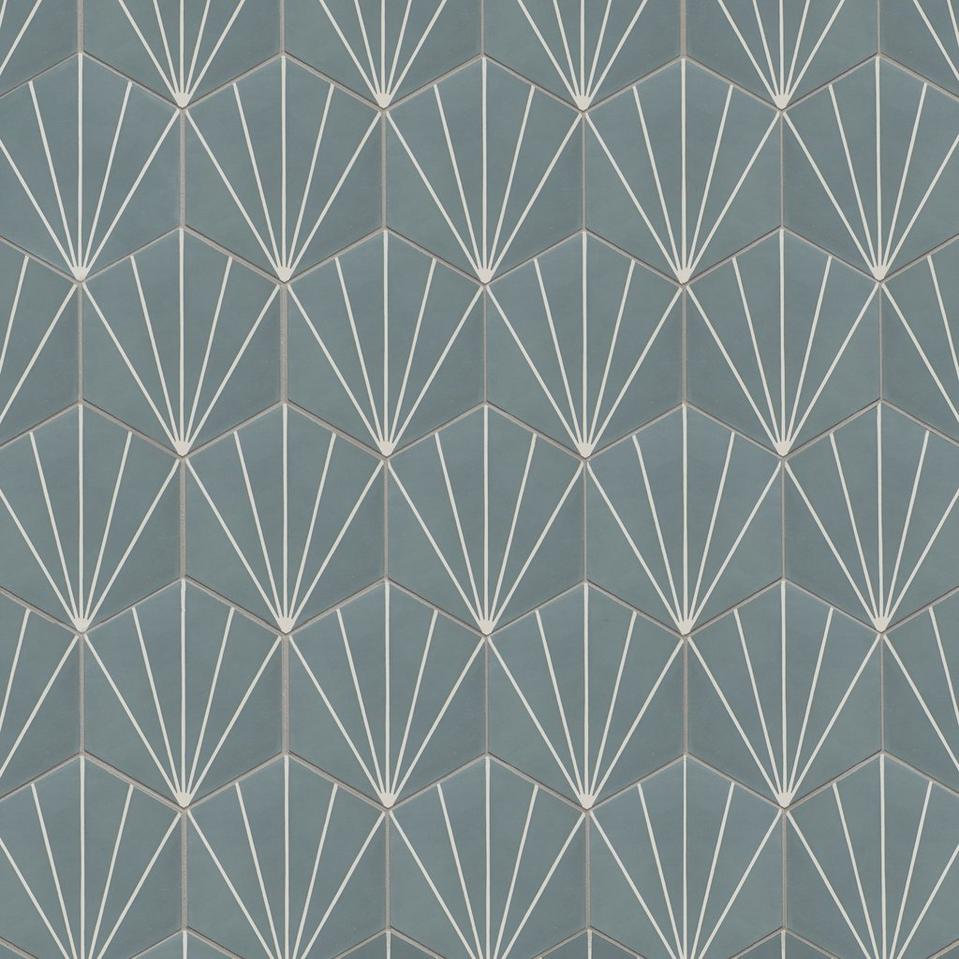 Silver Starburst Encaustic Cement Tile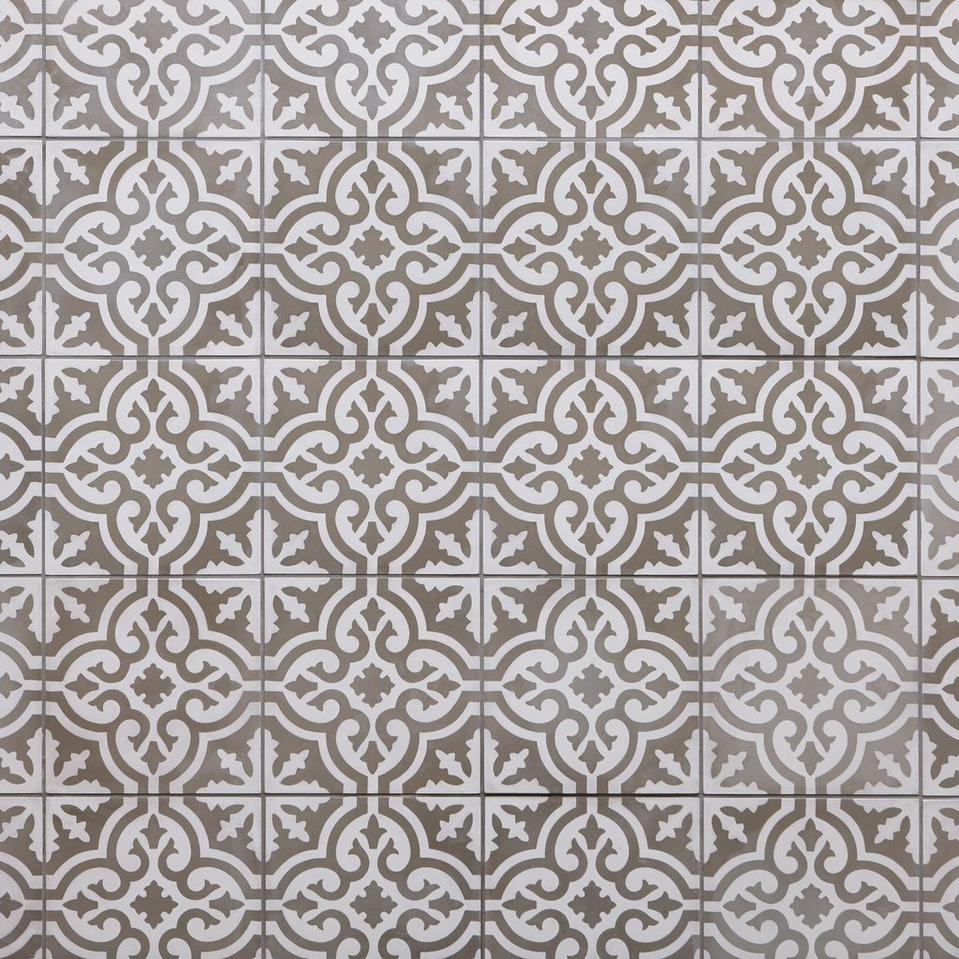 Equilibrio Gray IV Encaustic Cement Tile
Glass
Glass tiles have rich color and a glossy finish. Textures like fabric can be applied behind the glass, but the tile will maintain smoothness. As a bonus, they don't stain, so glass is a great option for a kitchen or bathroom backsplash. Keep in mind, they'll crack under too much pressure, so we suggest them for the wall.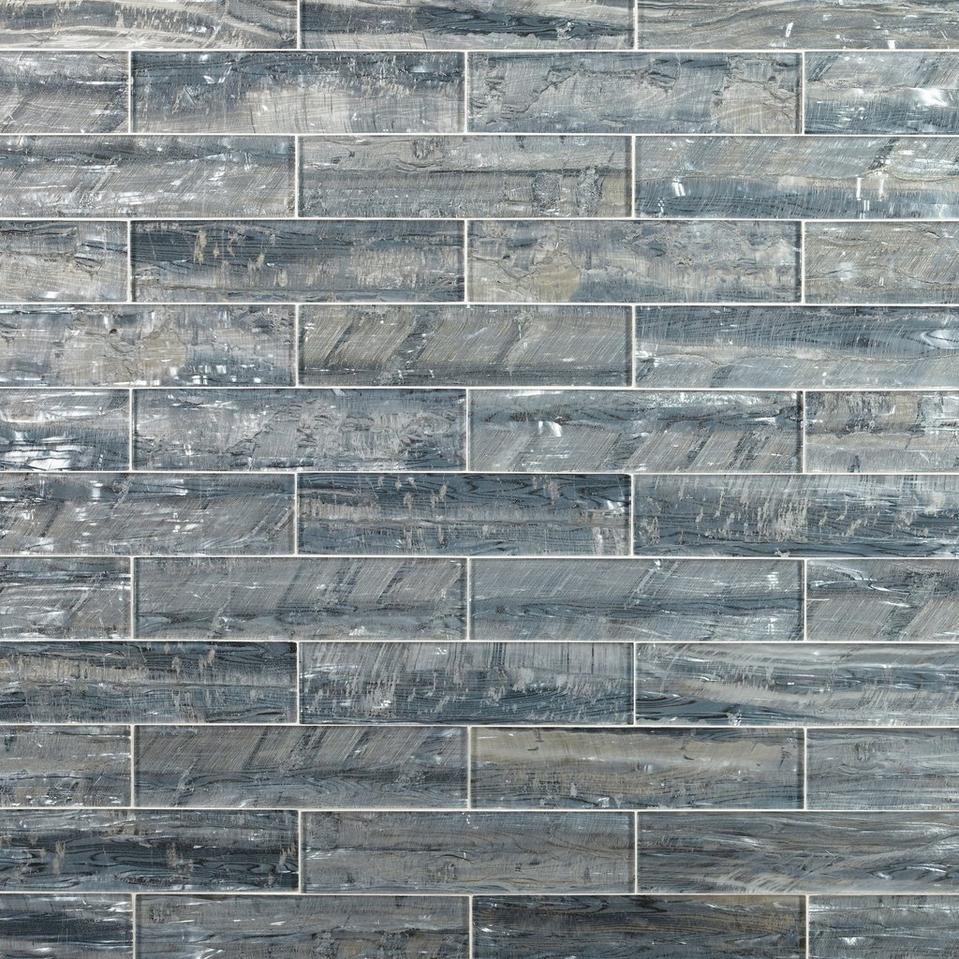 Mosaic
Mosaic tiles can be ceramic, terracotta, glass, marble and more. They're a decorative gem in any space, certain options are suitable for even the shower floor. The combination of substantial grout lines, mixed finishes and texture make for a slip-resistant surface.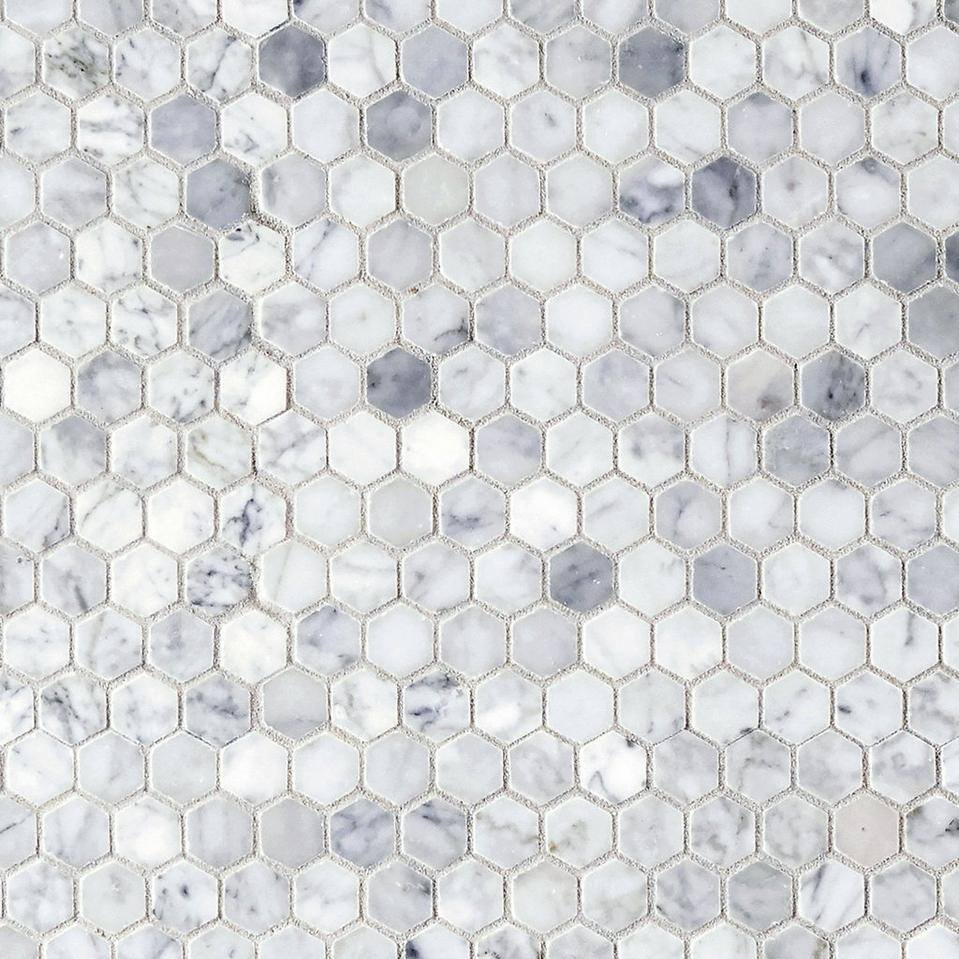 Bianco Carrara Polished Hexagon Marble Mosaic
Natural Stone
Natural stone tile includes favorites like marble, slate and limestone. It is the ultimate luxury and offers one-of-a-kind detail. With that being said, each tile will vary because it isn't manufactured uniformly. This can be a beautiful effect, but if you want a standard look, this may not be the way to go. Maintenance is important to keep the natural stone pristine.
Maravilla Fossil Brushed Limestone
We've defined the many tile options Floor & Decor has to offer. Now, it's time for you to experience the selection for yourself! Schedule a Design Services appointment for help finding and pairing the ideal tiles for your project. Also, view the Inspiration Catalog for stylish and trend-forward tile ideas.