May 19, 2020
New Outdoor Looks
Whether it's the front entrance to your house or your back patio, your outdoor space should feature a design that suits your style, with natural-looking materials that both complement the outdoor setting and can withstand the elements. If you're looking to update a patio, create some curb appeal, or even renovate your pool space, here are some looks to keep in mind.
Slate Style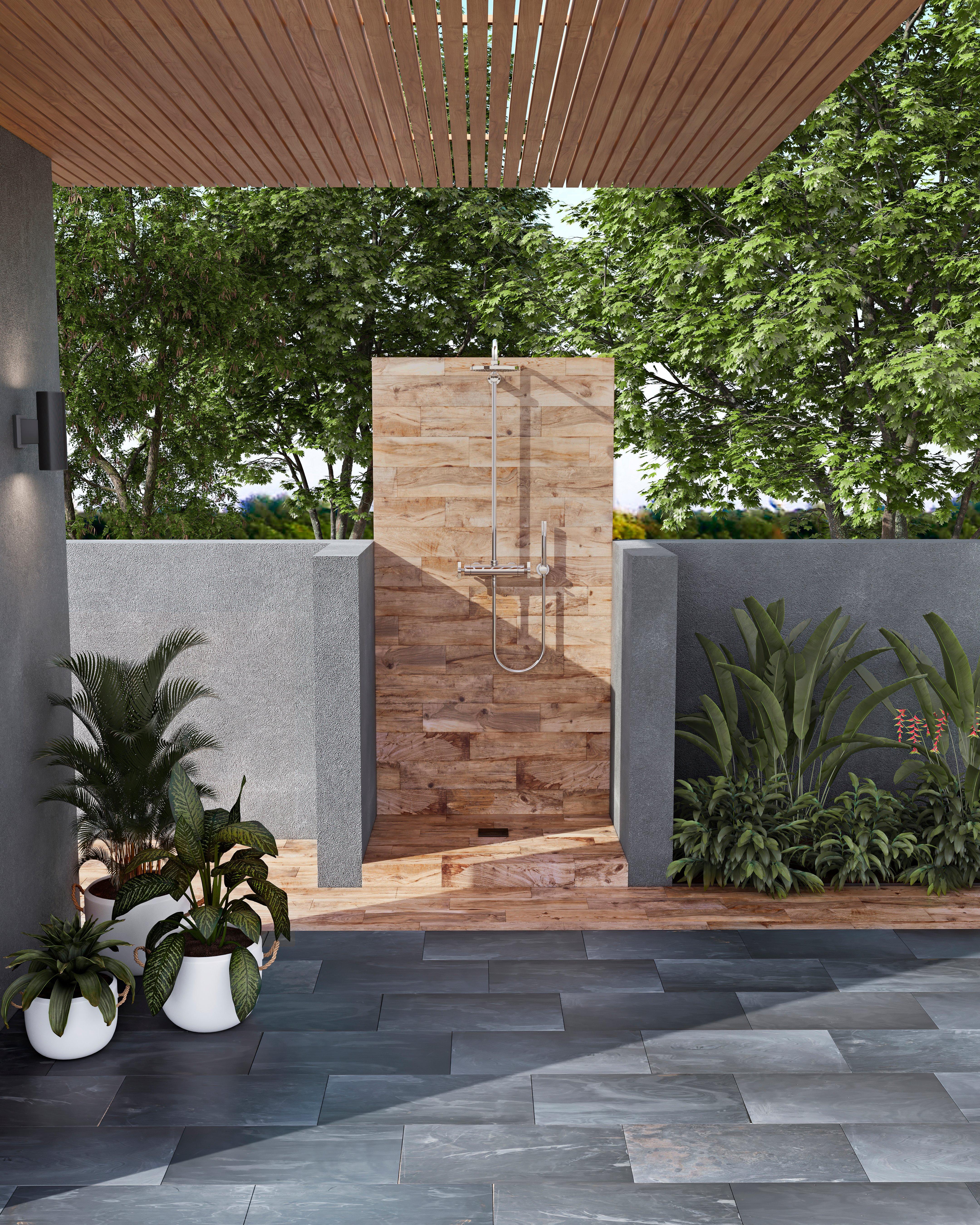 Slate, which was most often used in classic styles decades ago, is now showing up in the modern style. Its sleek appearance and cooler colors are perfect for the chic and minimalist look of which the modern style is base. This Rock Ridge Black Honed Slate Tile lays the foundation for an urban patio, visually widening the space and creating a canvas for the show-stealing outdoor shower.
Classic Curb Appeal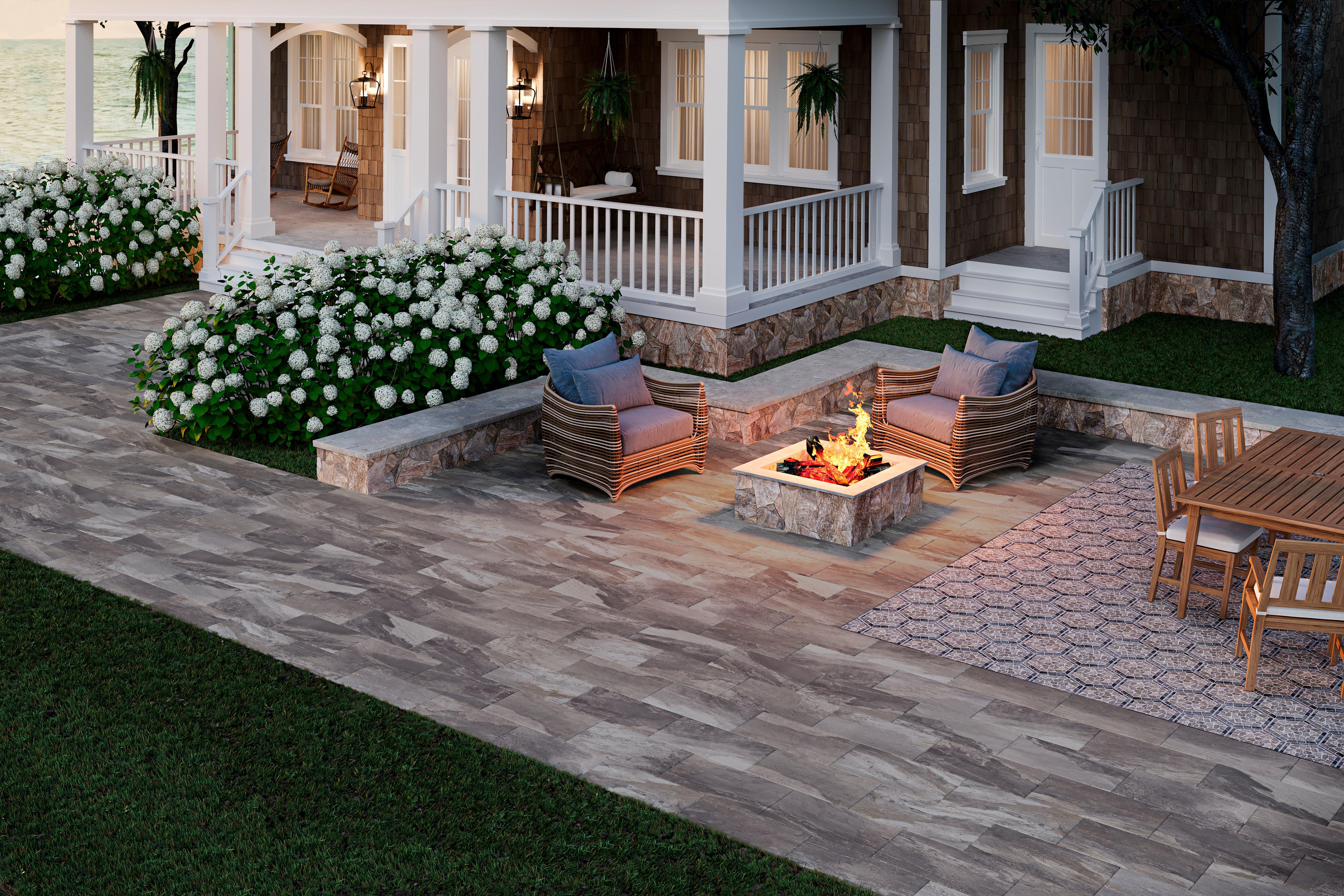 Traditional-style front entrances are as inviting as they are timeless, especially when they feature a stone walkway.
As classic as they are, genuine stone walkways can be challenging to maintain. So, use stone-look tile to your advantage to get the same look. This Stoval Grey Porcelain Tile features a variation of colors and sharp details that perfectly mimic natural stone, all with the easy upkeep of tile (you won't need to pull the weeds in the cracks of or worry about mildew between each stone).
Poolside Planks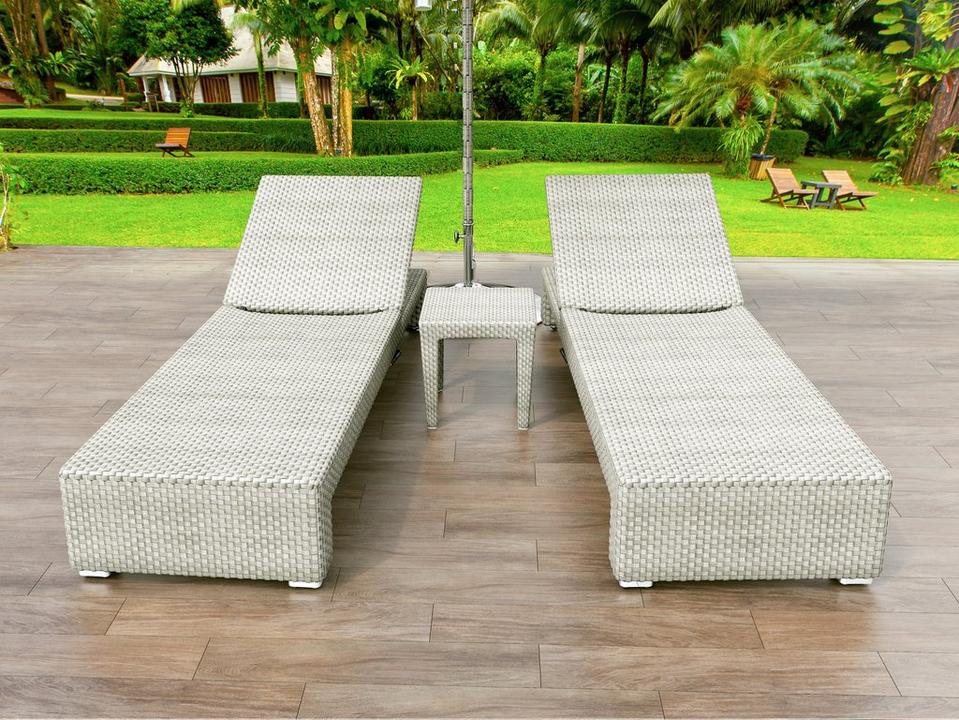 The look of wood always creates a natural ambiance in any space, whether indoors or out. Natural wood, however, is limited to interior design because it isn't entirely waterproof—so forget about putting it by the pool. But now, thanks to wood-look porcelain tile that's naturally waterproof, we see more of the natural look in exterior designs.
Since wood fits into almost any look, you can use it for anything from a classic to a modern style, or a contemporary space like this pool-side lounge area with this Frenchwood Larch Wood Plank Porcelain Tile. If swimmers track water from the pool to their lounge chairs, there's nothing to worry about—the water slides right off.
Structured Accent Walls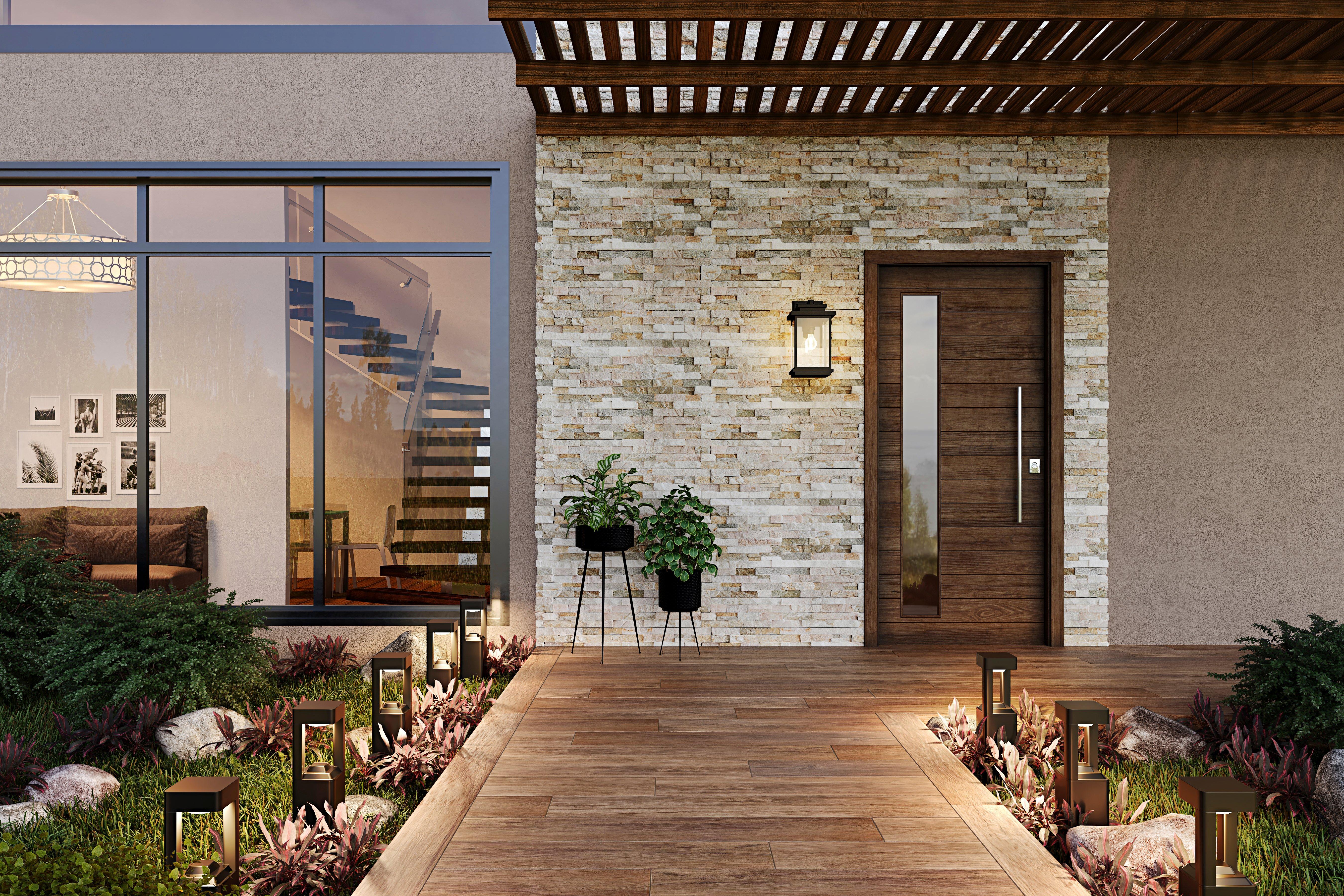 Use textured ledger to your advantage. With its timeless appearance and natural feel, stone ledger can make an area seem more like a natural part of the outdoors instead of just an outside wall of the home.
A stone ledger wall can be put anywhere, whether it's used around an outdoor fireplace or the entrance of a home, like this wall that features our Rock Ridge Beachwalk Slate Panel Ledger.
Want to find more ways to enhance your outdoor space? A design expert at your local Floor & Decor can help! Schedule a free design appointment online. Or, if you need more inspiration before you start your project, view our Outdoor Room Gallery.