Ditch the paint brush and craft the perfect accent wall with wood on walls. Add color, texture, and warmth with traditional to unexpected styles.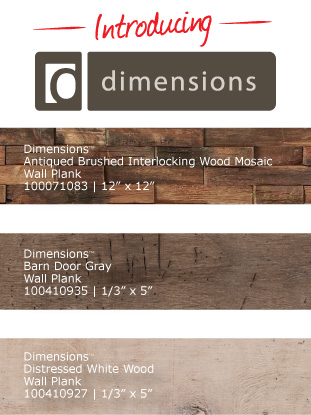 Whether you want hardwood, mosaics or planks, Dimensions wall wood comes in a variety of unique colors and finishes.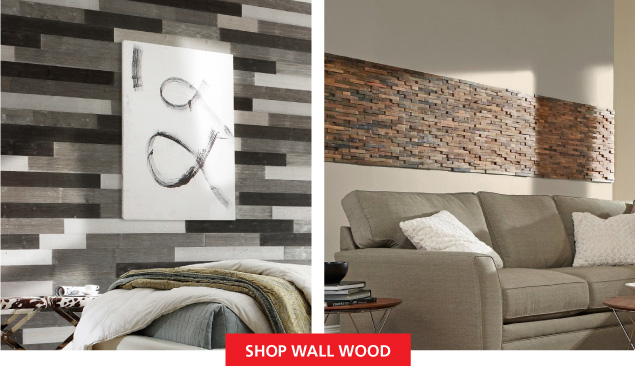 Traditionally used on floors, these products also look great on walls.