10 Herringbone Tile Ideas
The classic [herringbone pattern](https://www.flooranddecor.com/tile?prefn2=shape&prefv2=Herringbone) is one of the most simple and historic patterns that's still a top trend today. Let's dive in and look at 10 herringbone tile ideas to transform your space with a design you'll love for years.
View as Article
1. Use a Herringbone Tile Backsplash To Create a Kitchen Focal Point
Use a simple [subway tile](https://www.flooranddecor.com/subway-decoratives) to create a herringbone backsplash to make your kitchen stand out. The herringbone design adds an extra level of customization and detail that goes a long way.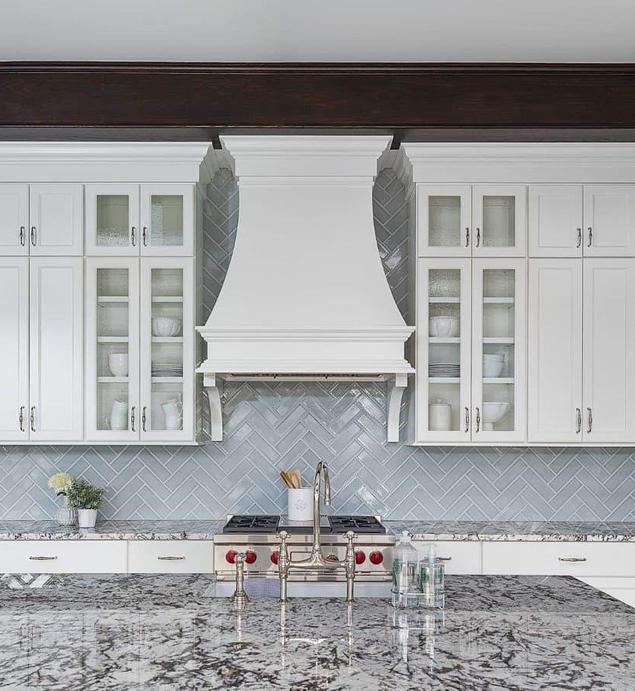 2. Add Herringbone Floor Tiles for a Noticeable Bathroom Upgrade
Herringbone tile adds an element of luxury, which is much needed in most bathroom spaces. For flooring installation, be sure to consider the scale of the tile in comparison to your space. For example, a sizeable bathroom suite can take on a larger tile, while a [herringbone mosaic](https://www.flooranddecor.com/mosaic-decoratives?prefn2=shape&prefv2=Herringbone) would complement a half bathroom nicely.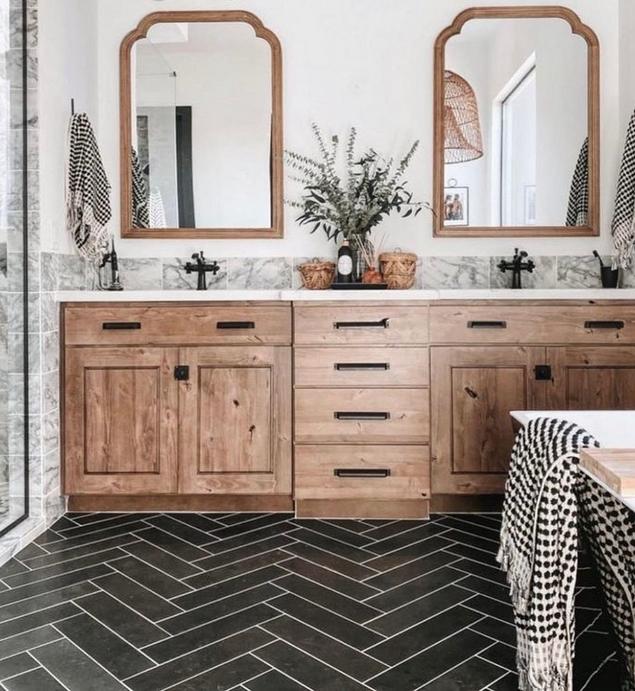 3. Make the Shower Something To Sing About With Herringbone
Add depth to an otherwise small space by opting for an exciting [herringbone tile](https://www.flooranddecor.com/explore-bathrooms?prefn2=shape&prefv2=Herringbone&tab=icon-filter-tabs-3) in the shower. A double-herringbone pattern is a unique and vibrant choice for tight quarters. Bring the whole look together with contrasting grout to accentuate the pattern and coordinate shower details.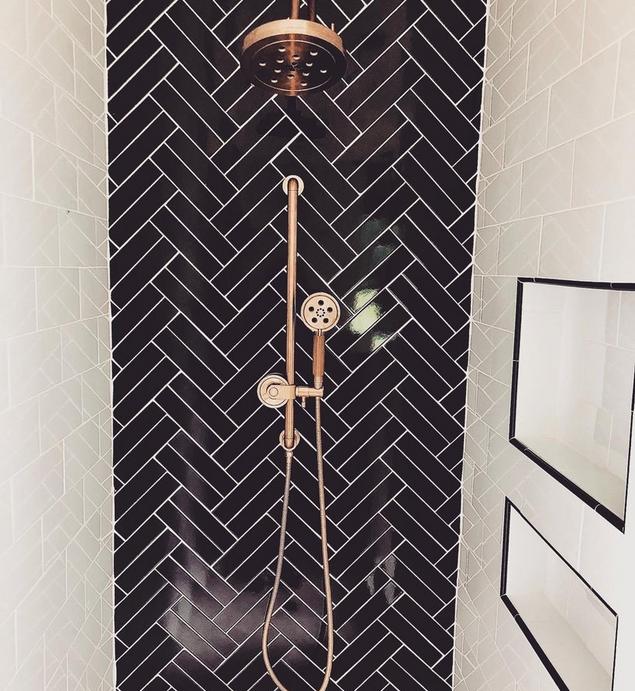 4. Create an Art Piece With Mosaic Herringbone Tile
If you're looking for an easy DIY project, [herringbone mosaic tile](https://www.flooranddecor.com/mosaic-decoratives?prefn2=shape&prefv2=Herringbone) is a great way to add a subtle pattern to a small space. These small tiles come in a prefabricated design for easy installation.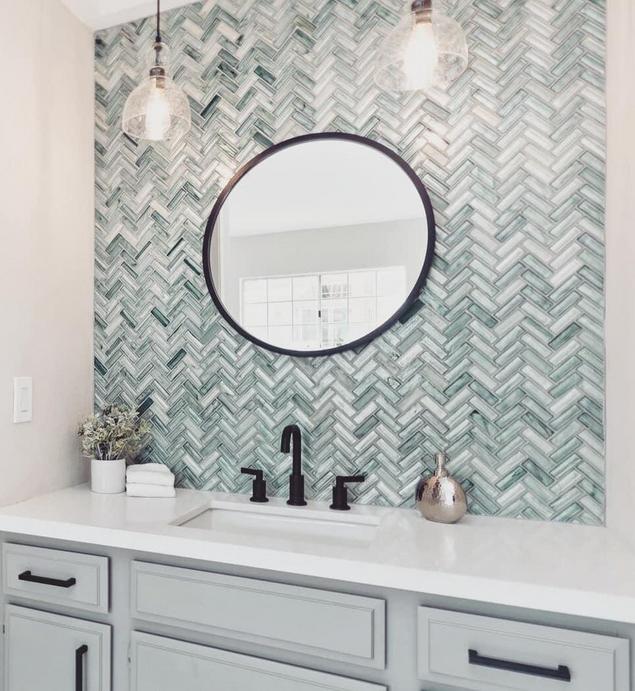 5. Use Fool-proof Classic White Herringbone Tile
Choose a classic [white herringbone backsplash](https://www.flooranddecor.com/tile?prefn1=color&prefv1=White) for a timeless and versatile statement. Consider your tile length to mix things up. Select a longer tile to elongate the ceiling height and opt for standard lengths beneath lower cabinetry.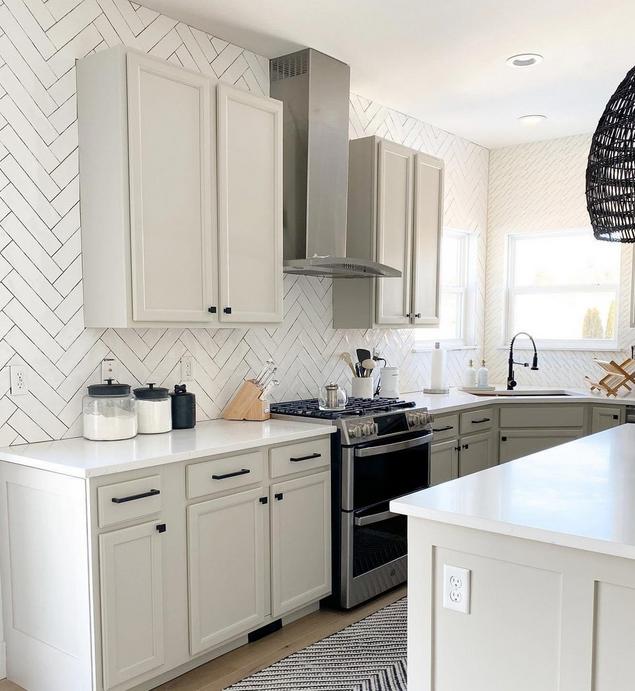 6. Use Blue Herringbone Tile for a Bold Statement
Make a bold statement and dare to be different with a splash of [blue herringbone tile](https://www.flooranddecor.com/tile?prefn1=color&prefv1=Blue). This simple tile pattern makes the bathroom look bigger with depth of design. Gold accents are a go-to pair with blue to elevate and polish the look.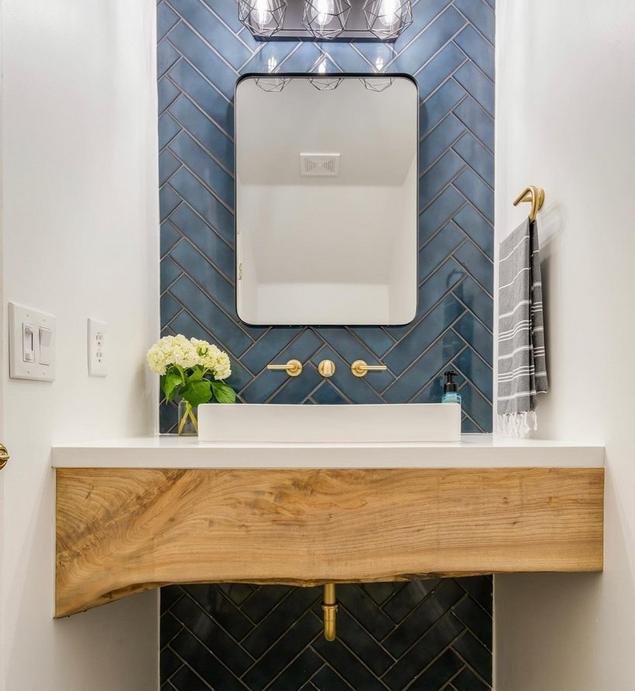 7. Turn up the Contrast With Black Herringbone Tile
Transform your small bathroom using contrasting colors with mixed installation patterns. Polished finishes turn up the volume even more or opt for a quieter look with a matte subway tile.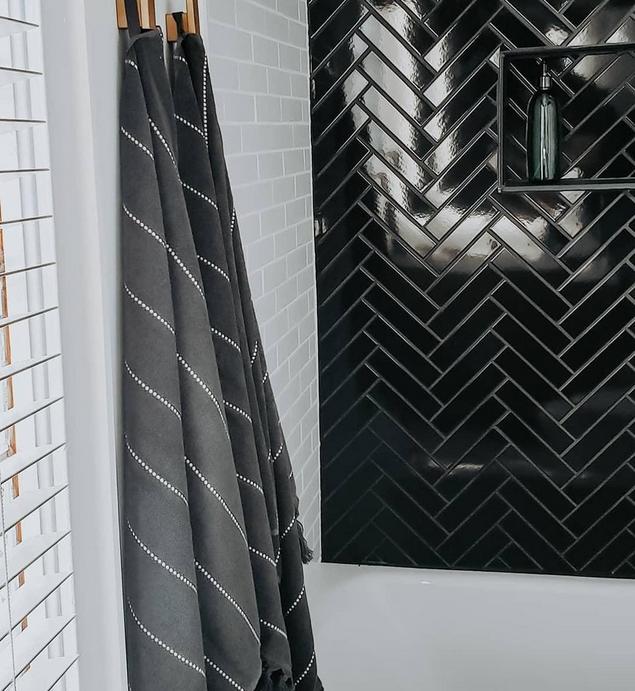 8. Create Practicality With a Herringbone Shower Niche
For a perfect finishing touch, add a herringbone mosaic shower niche. This practical and stylish storage solution is completely customizable.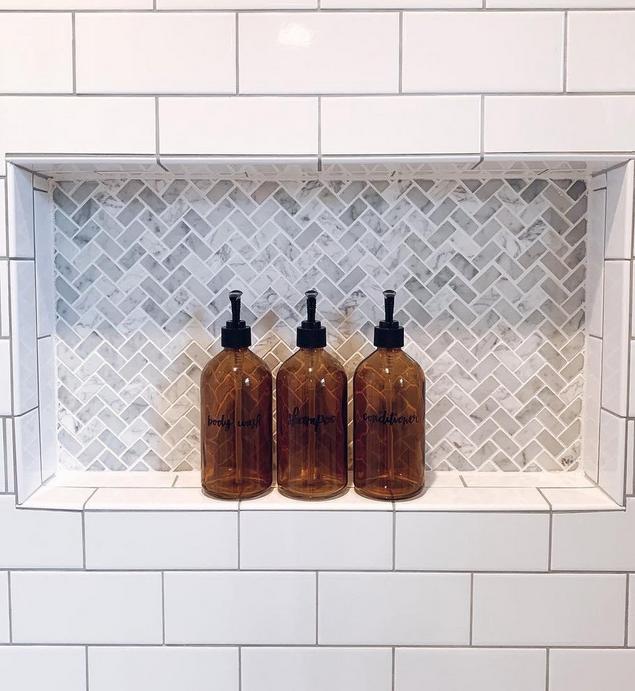 9. Create a Rustic Feel With Wood-look Herringbone Tile
To give a rustic, spa-like feel to any bathroom space, think outside of the box and use [wood-look tile](https://www.flooranddecor.com/wood-look-plank-tile) flooring. It instantly warms up the functional space and the herringbone pattern takes it to the next level.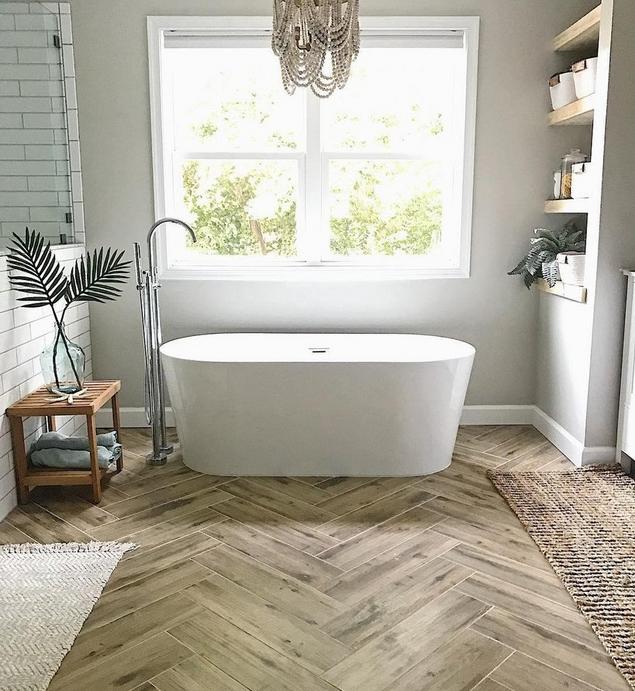 10. Rethink Your Space With Oversized Herringbone Floor Tile
Play with the scale of tile to elongate the size of your small space. Create the illusion of a bigger, more expansive room with oversized tiles when installed properly. When installing, point the peaks at the narrowest wall-to-wall measurement to maximize the pattern visibility.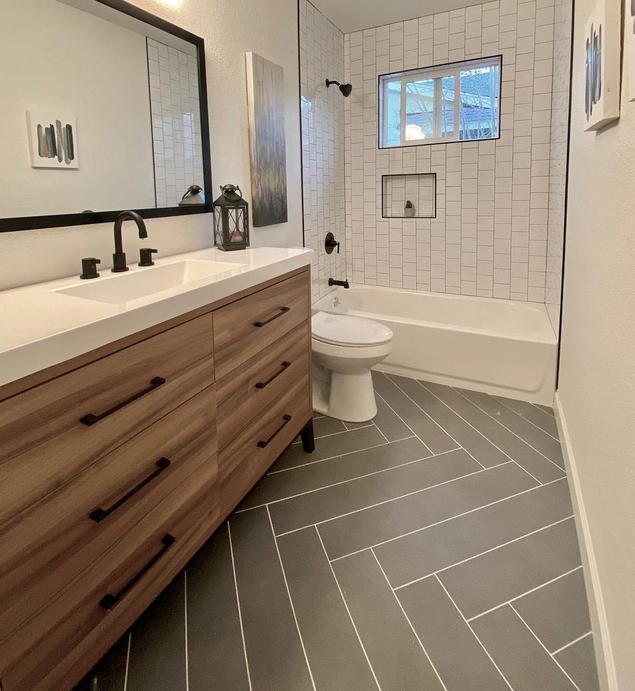 Elevate Your Space With Herringbone Tile Patterns
The herringbone pattern is a timeless design that'll enhance the look of any space. Before you select your tile, consider the installation pattern. It'll be worth it… trust us.
Shop Herringbone Tile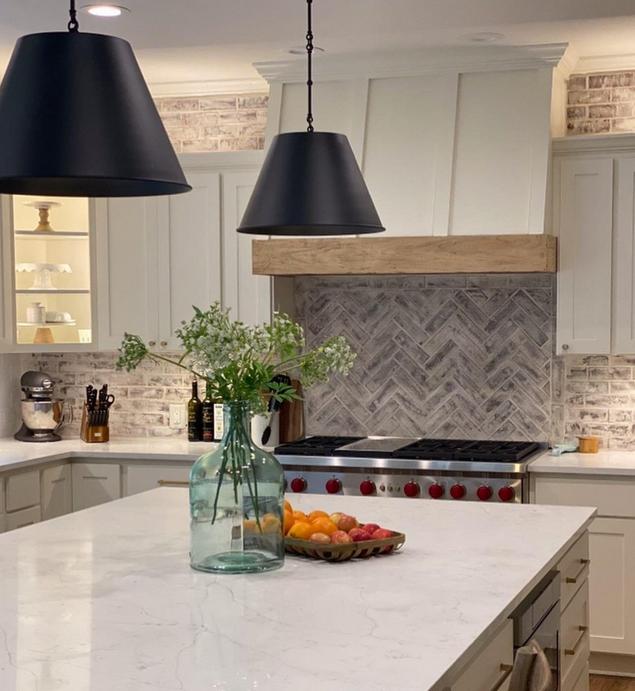 View as Gallery