Top 5 Alternatives to White Subway Tile
White subway tile is a staple for kitchen and bathroom backsplashes. But, if you're looking to turn up the heat, there are endless backsplash styles and colors at Floor & Decor that won't break the bank.
View as Article
1. Penny Mosaic Tile
A [penny mosaic tile](https://www.flooranddecor.com/penny-mosaics-tile) is an easy way to add texture and color to your backsplash without the precision of subway tile installation. Depending on the color, the look of penny mosaic tiles can lean classic, retro or contemporary.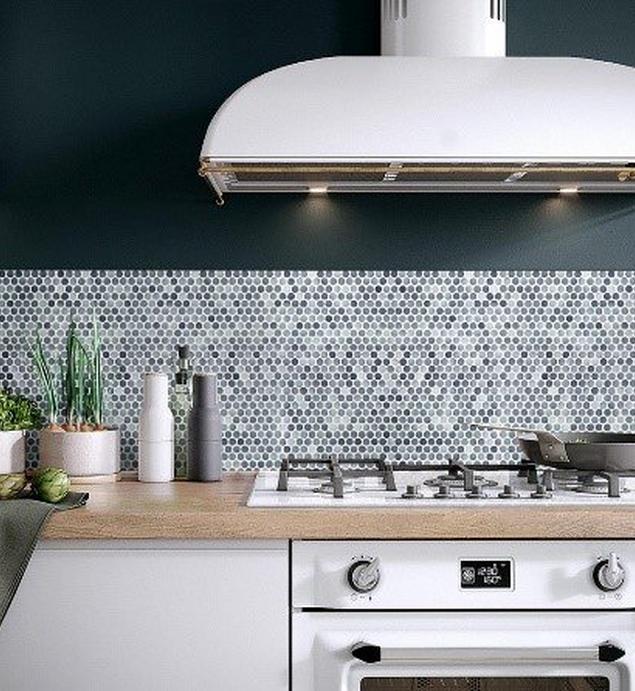 2. Waterjet Marble Mosaics
Add instant luxury to your kitchen. [Waterjet mosaics ](https://www.flooranddecor.com/waterjet-decoratives)are an eye-catching, elegant backsplash option. Intricate marble designs are often accentuated by metallic or mother-of-pearl for added polish.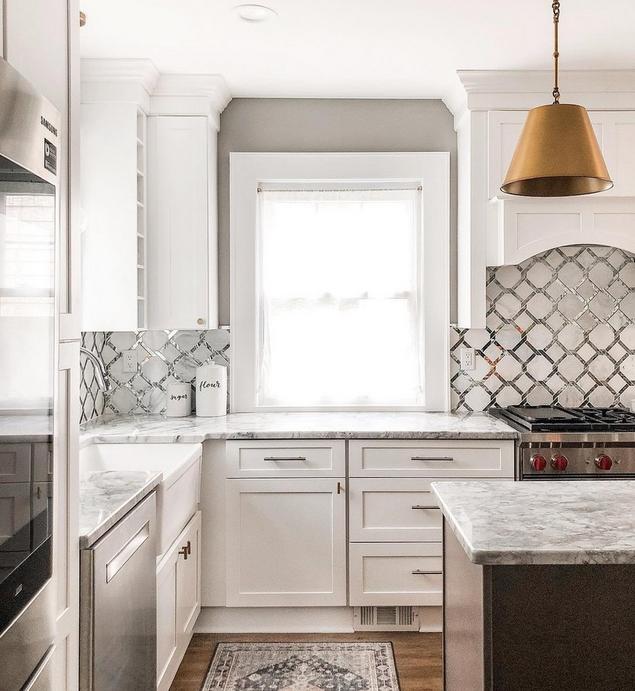 3. Bold Colors & Patterned Tile
Don't let your backsplash fall flat. Turn to color and pattern to personalize your space and add dimension. Balance bold color and [patterned tile](https://www.flooranddecor.com/patterned-floors) with neutral and natural materials.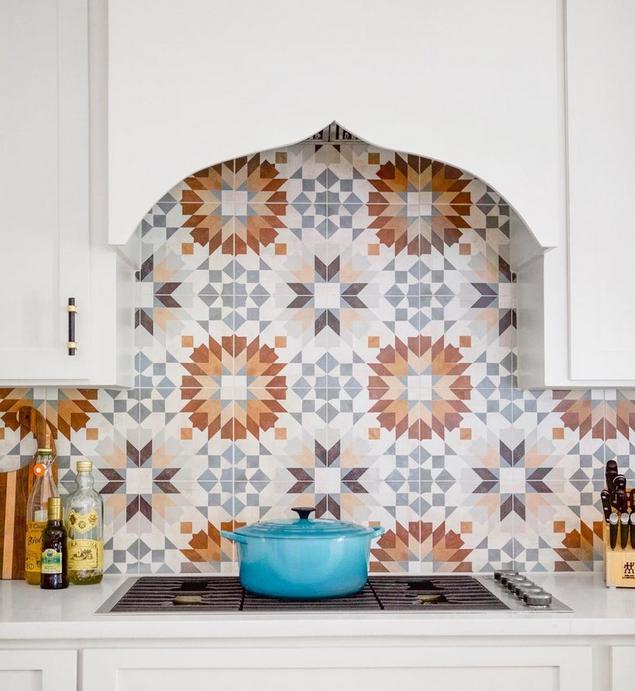 4. Hexagon Tile
For a twist on traditional style,[ hexagon tile](https://www.flooranddecor.com/hexagon-tile) is a versatile go-to. Emphasize the geometric shape with smaller hexagon tiles and contrasting grout lines. For a more subtle look, select from larger hexagon tiles and opt for tone-on-tone grout.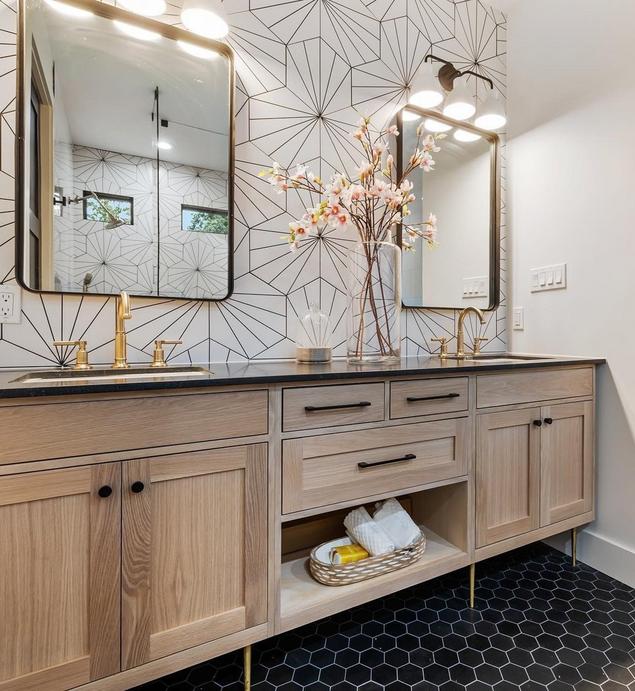 5. Glass Tile
Achieve a delicate design with glass tile. Create a light and airy look entirely of glass or add [glass tile](https://www.flooranddecor.com/glass-tile) as an accent between other materials. With textured, smooth and colorful glass options, the sky is the limit.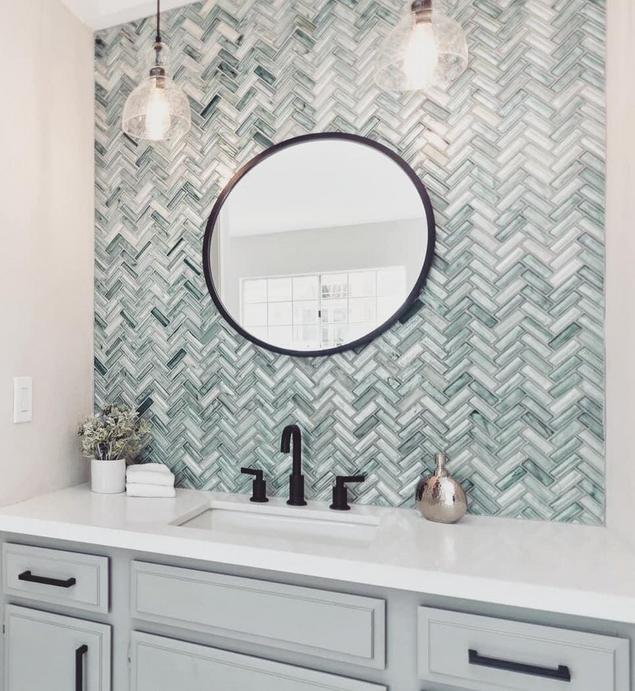 Need help finding the perfect alternative to subway tile for your home? [Schedule a free Design Services appointment](https://www.flooranddecor.com/contact-a-designer) today for an expert project plan made just for you.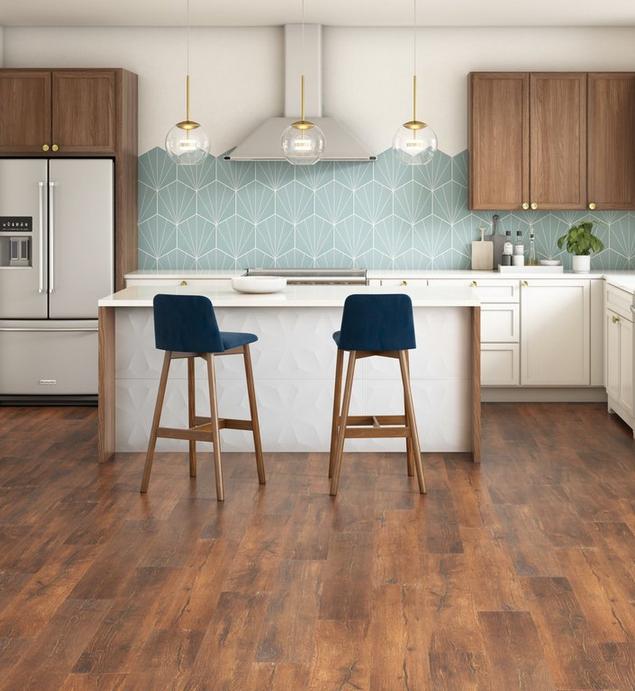 View as Gallery