The Best Floors for Your Kitchen
The kitchen is often described as the heart of the home. So, it's important that your kitchen flooring is not only stylish, but durable enough to withstand to spills, scratches, and high traffic. Here are some of our top flooring choices for your perfect kitchen:
Tile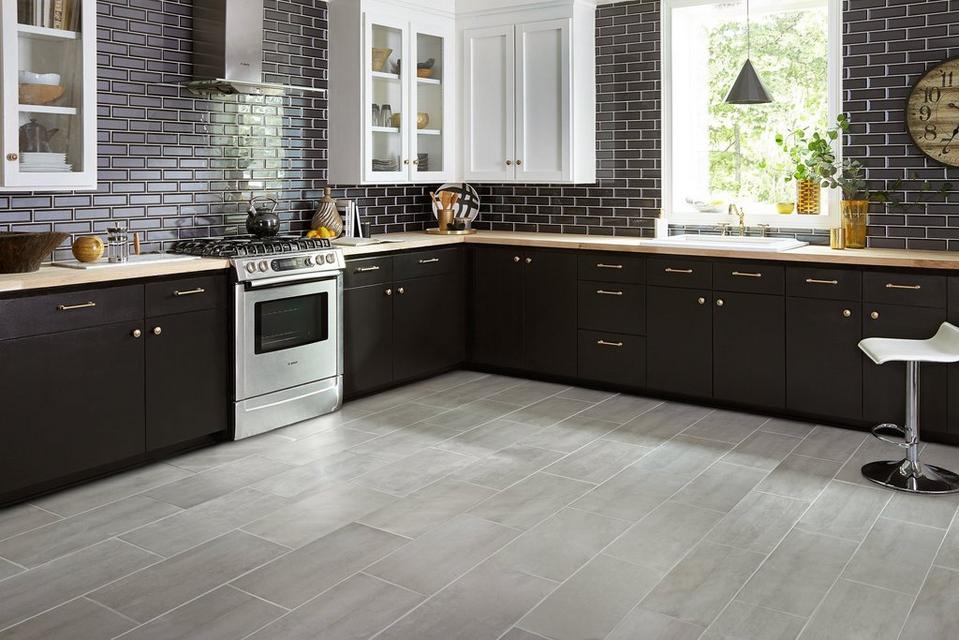 Durable and easy-to-clean, tile is a great choice that comes in various sizes and styles. In fact, you can have nearly any look you want, ranging from stone-look to wood-look, thanks to inkjet technology. Another feature we love about tile is its water-resistant nature. Porcelain tile is waterproof, and ceramic is water-resistant meaning you won't have to worry about all too common spills in your kitchen.
Stone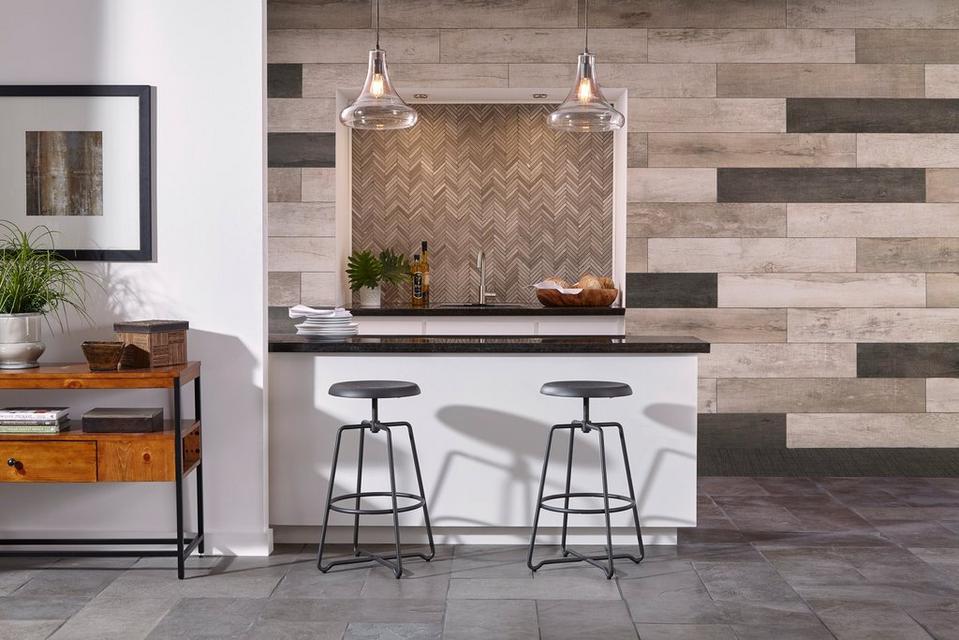 If you're searching for a natural material with timeless beauty, look no further than stone. Stone flooring is easy to maintain and it's extremely durable. The beauty of stone is that no two pieces are ever the same, which creates a uniqueness in your flooring that you won't get with other products. And, because it's naturally formed, stone features a variety of colors, movement, and veining.
Hardwood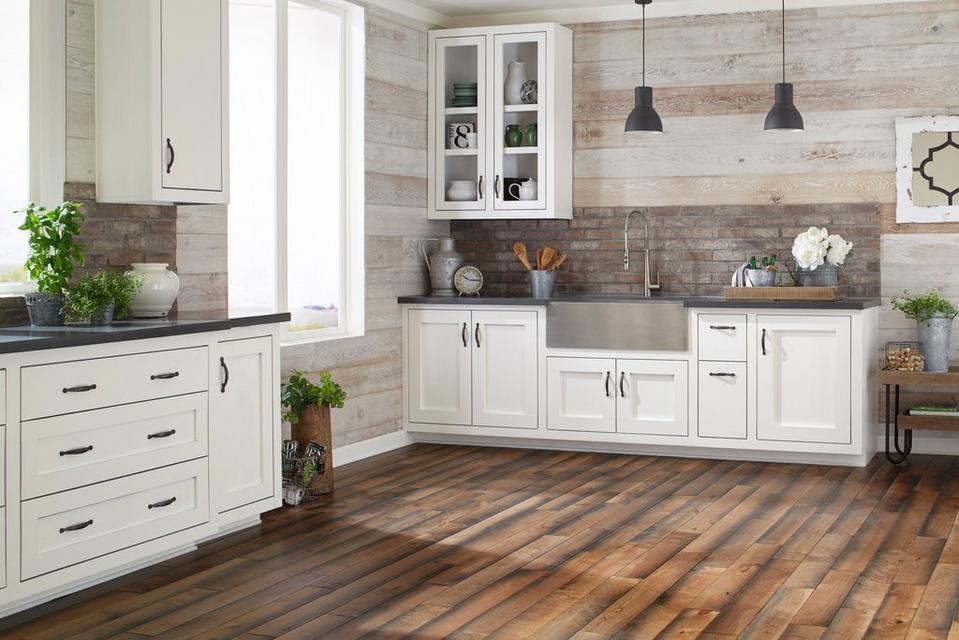 Hardwood is a popular flooring choice for kitchens because of its high-quality look. It adds warmth and richness to a room. Not to mention, hardwood is ageless and increases the value of your home. It's a material that's easy to maintain and clean, and it has long-term durability.
Water-Resistant Flooring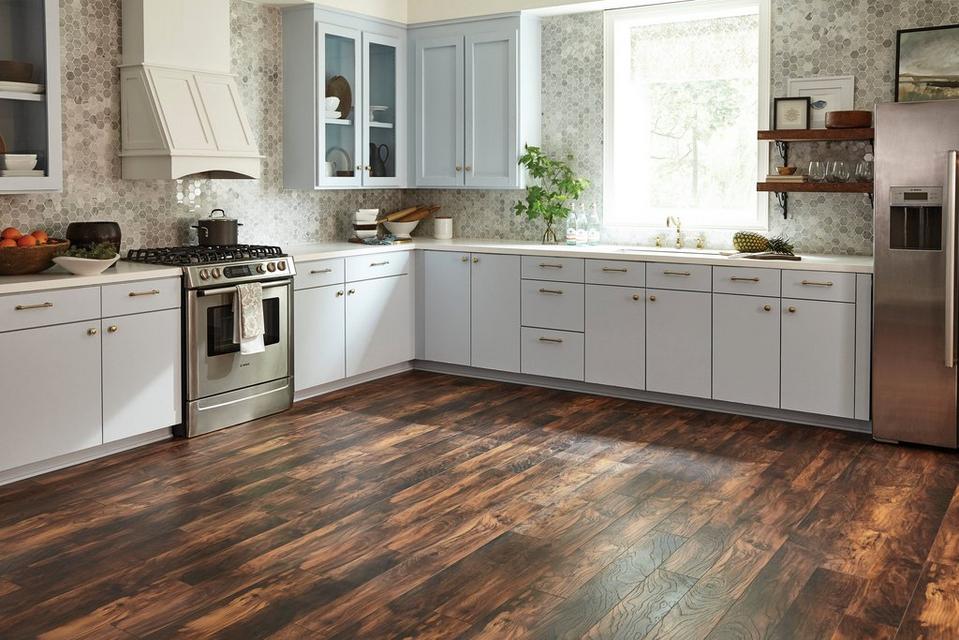 Worried about cooking spills in your kitchen? With water-resistant flooring, you get the beauty of wood-look floors (and now even real hardwood with AquaGuard Engineered Water-Resistant Wood) with the power to resist common spills and splashes. Water-resistant floors can also bet wet mopped meaning you can easily clean everyday messes in your kitchen.
Rigid Core Luxury Vinyl Plank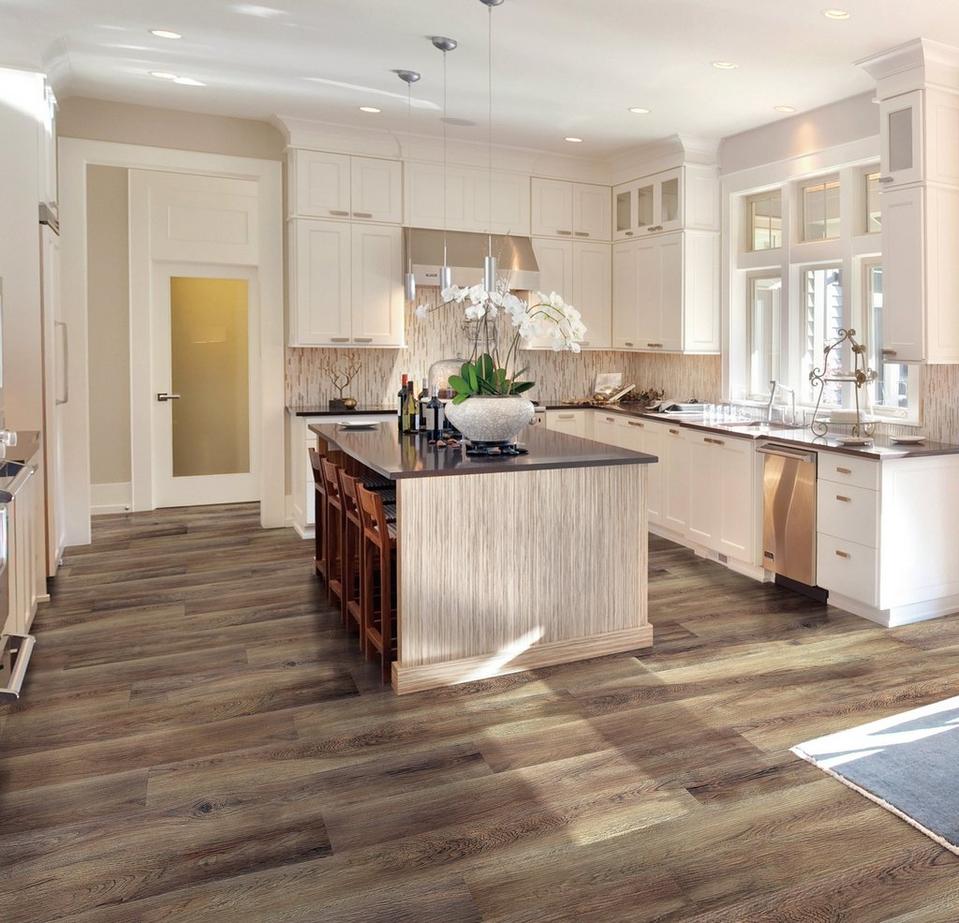 Rigid core luxury vinyl looks and feels like real hardwood, but it's 100% waterproof. It's also dent-resistant so you don't have to worry about utensils dropping or chairs scratching your kitchen floor! It comes with a pre-attached natural cork underlayment, which allows for a quieter, warmer floor in a busier part of your home.
Now that you're armed with the information you need, let one of our expert designers help you find the perfect floor! It's easy - schedule your free design appointment online and visit your local Floor & Decor to get started on your next kitchen project.