The Neutral Color Palette
Simple, clean, and effortless, the neutral palette has a whole new range of color that's refreshing the tried and true – take it from Amy Jo's (@mmeightdesign) light and airy kitchen.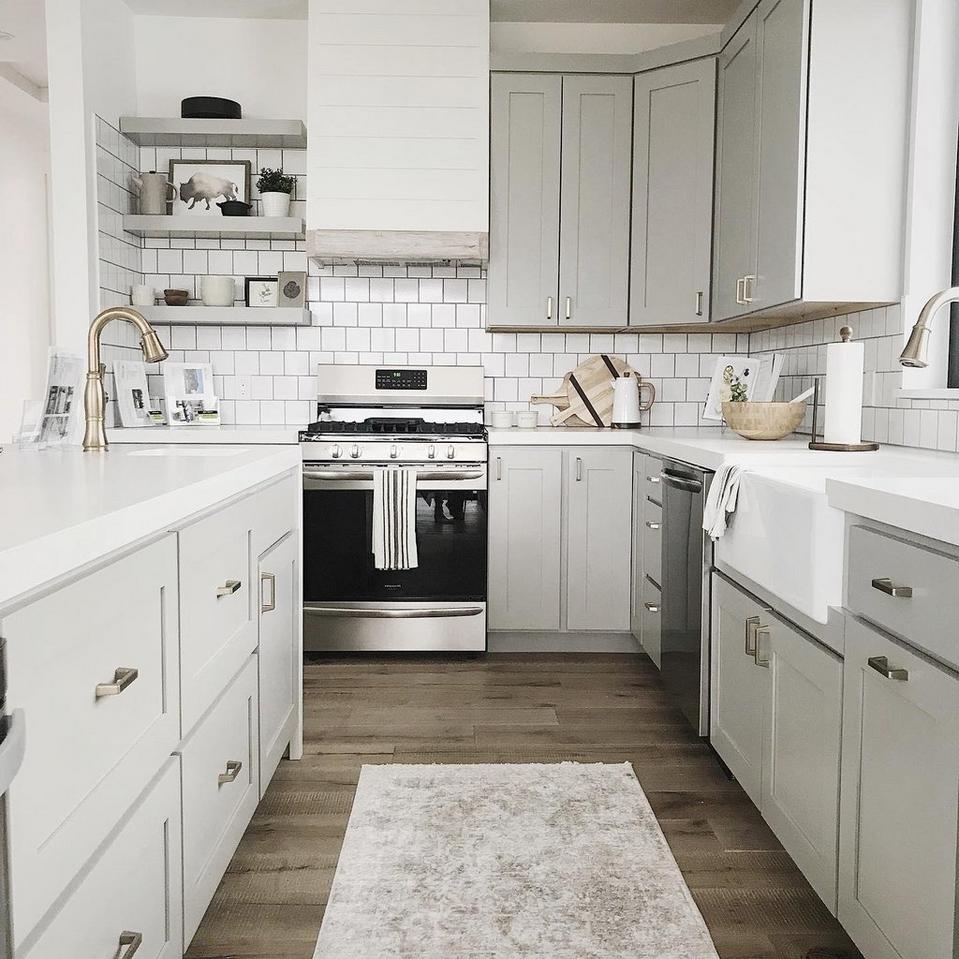 Neutral doesn't have to mean basic. In fact, it's the perfect blank canvas that allows you to stylize your room into any look you want or easily switch things up when you're feeling bored with your decor. Here are some ways to bring a neutral palette into your space.
New Beige
The old beige was a warm, golden hue. The new beige is cool in color and plays well with any look – it can be used to create a space that can be easily updated with new furnishings and decor.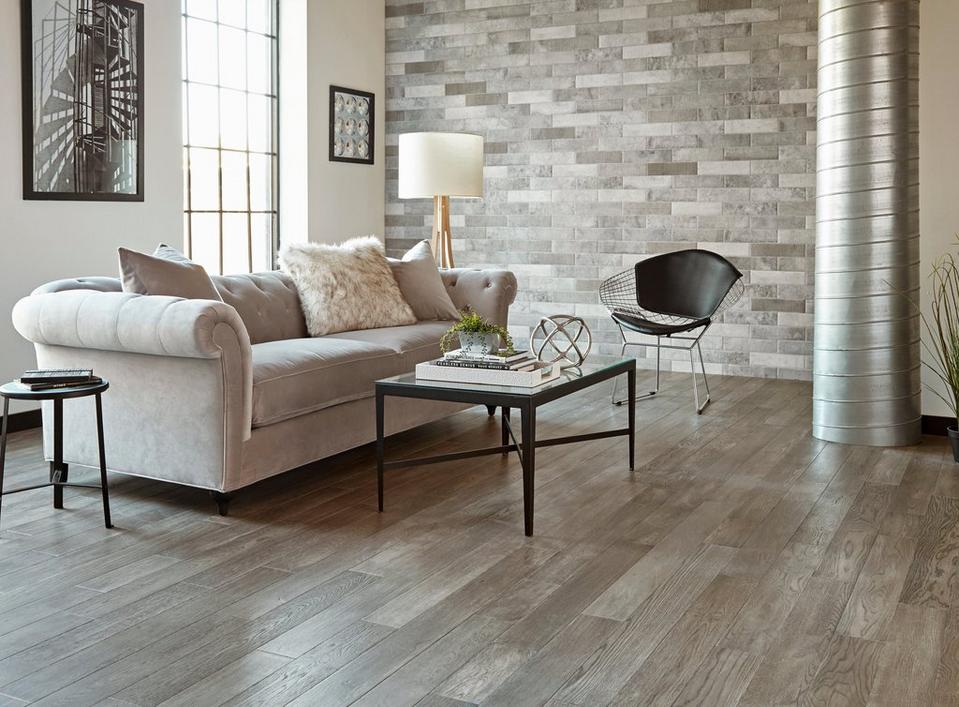 The new beige really lends itself to any style and space including this industrial living room. When we think of industrial, we tend to picture dark grays and silvers but paring a lighter hardwood with a beige stone-look tile accent wall creates more of a softer, modern feel.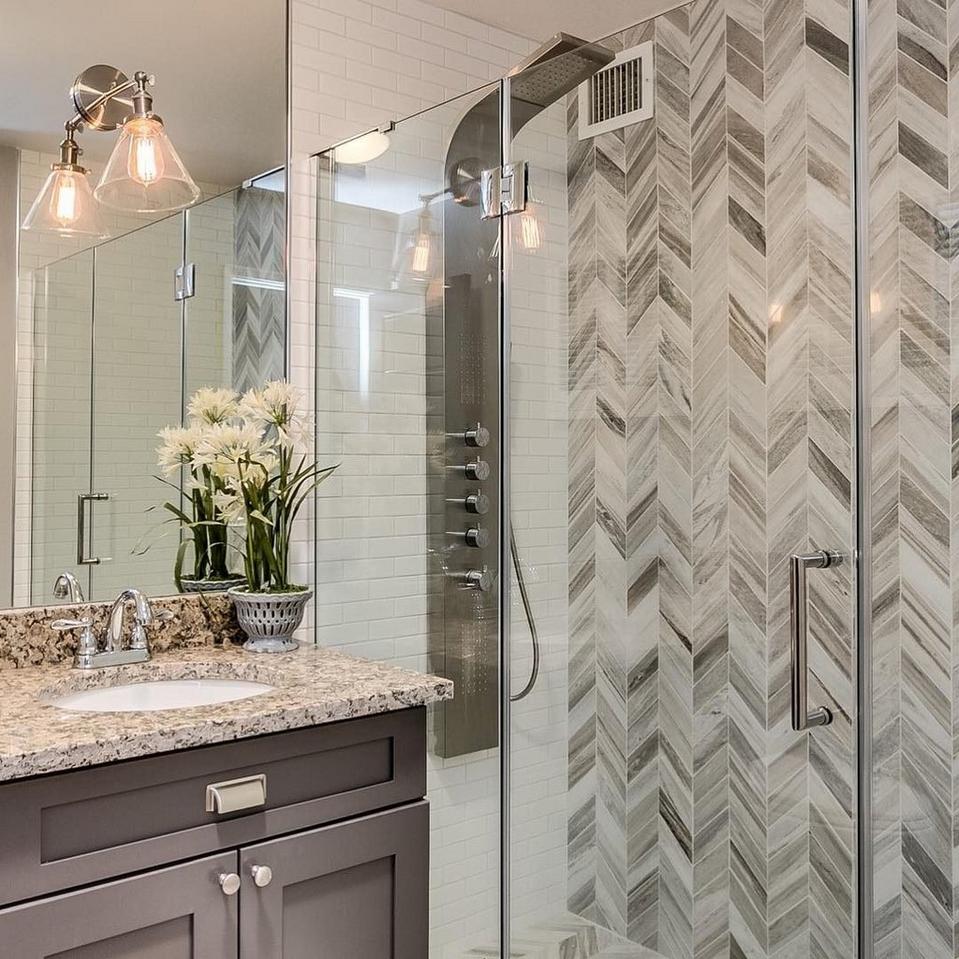 Incorporate beige with a beautiful pattern or texture into your design. @flippingdiaries chose a chevron marble mosaic as the shower backdrop with high variation.
White & Gray
White and gray are versatile and anything but boring. These colors make a great impact when combined in a single space or constructed in geometric patterns.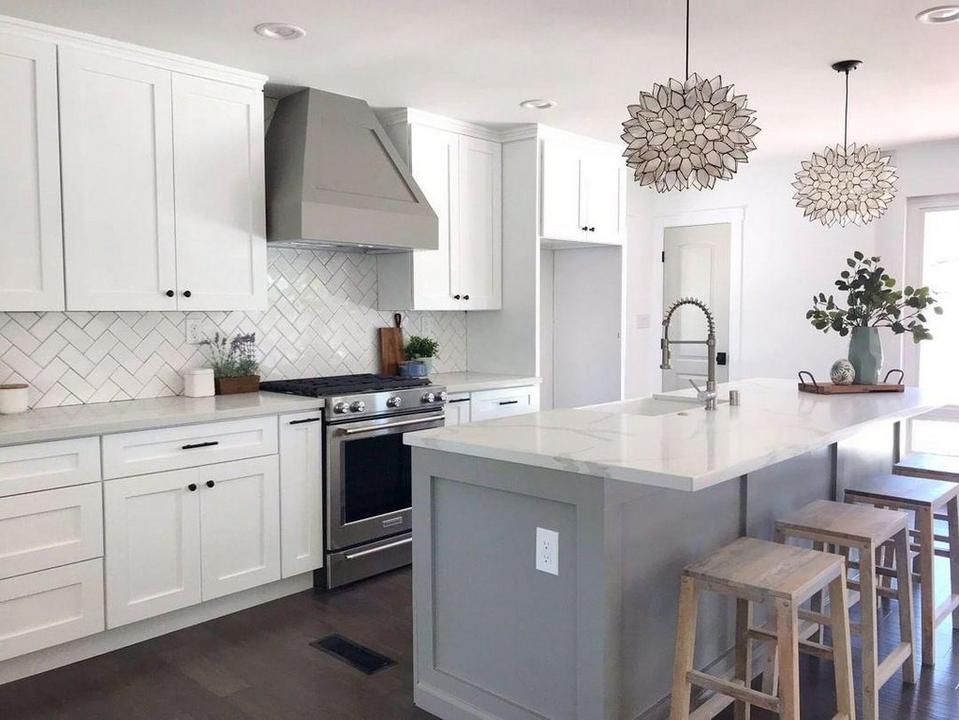 @fepflips contemporary kitchen combines white with additions of gray. She brings in some geometric elements with a white herringbone backsplash and modern light fixtures. The way the white color is used in the countertops, cabinets, and backsplash brings your eye up – making the room feel even more light and open.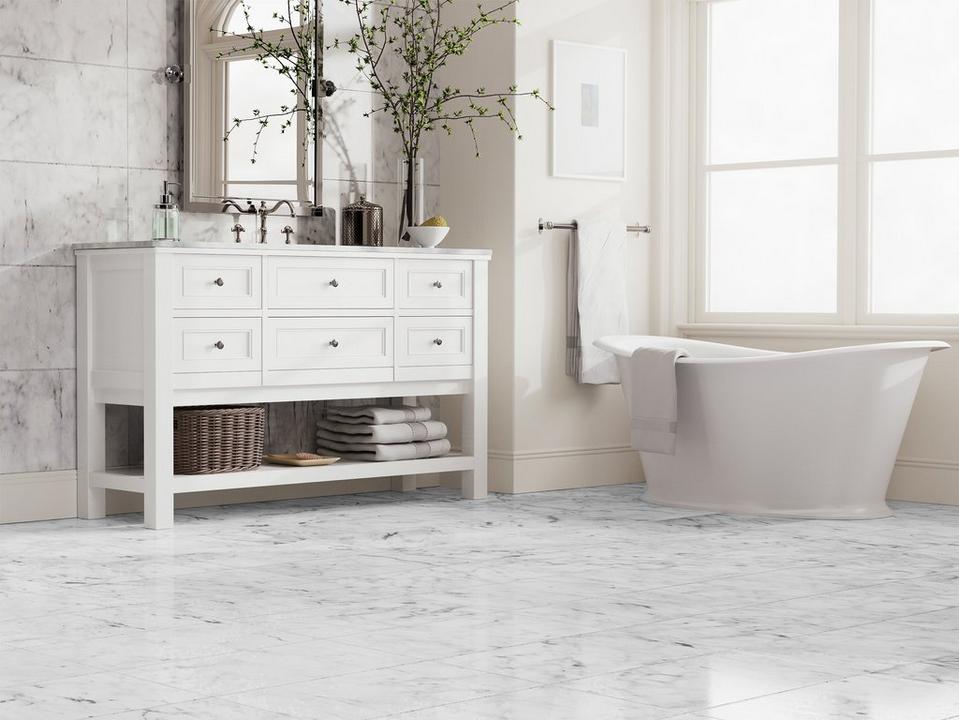 This bathroom uses a white polished marble tile in a simple and clean design that evokes a classic feel. The white and gray colors are flexible enough to allow you to switch up your furnishings and decor anytime you want but still have the perfect backdrop.
To put it simply – neutral never goes out of style. It's a classic, timeless staple with beige, white, and gray remaining the backbone of this color palette.
Stay up-to-date on the latest styles with our Fall Inspiration Catalog! Take a sneak peek at the top design trends or order a FREE catalog right to your home today!