Wood Species 101
Why Shop By Wood Species?
While hardwood has its own benefits, different types of hardwood have their own unique features and looks. You're making an investment by shopping for hardwood floors, but you're making a choice that fits you when you pick a wood species that you like best!
Walnut Floors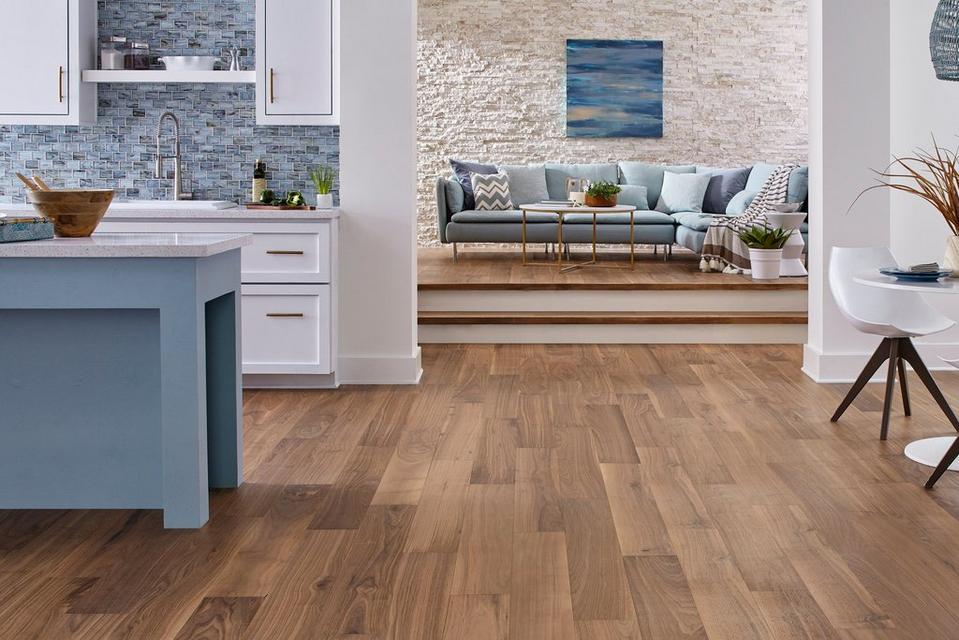 Walnut hardwood flooring can upgrade the look of your home and fit well with many decorating styles! Walnut hardwood has a large color range that is best brought out when given a textured finish, like with a wire-brushed or hand-scraped finish. Even though it's one of the softer species of domestic hardwood floors, its gorgeous graining camouflages dents and scratches—it looks especially characteristic when it has a matte finish on a hand-scraped texture!
Dark walnut hardwood floors especially are growing in popularity. They come in a variety of size widths and shades, including black walnut flooring. These light, medium, and dark colors work in a variety of home styles and tastes, including contemporary and classic.
Cherry Wood Floors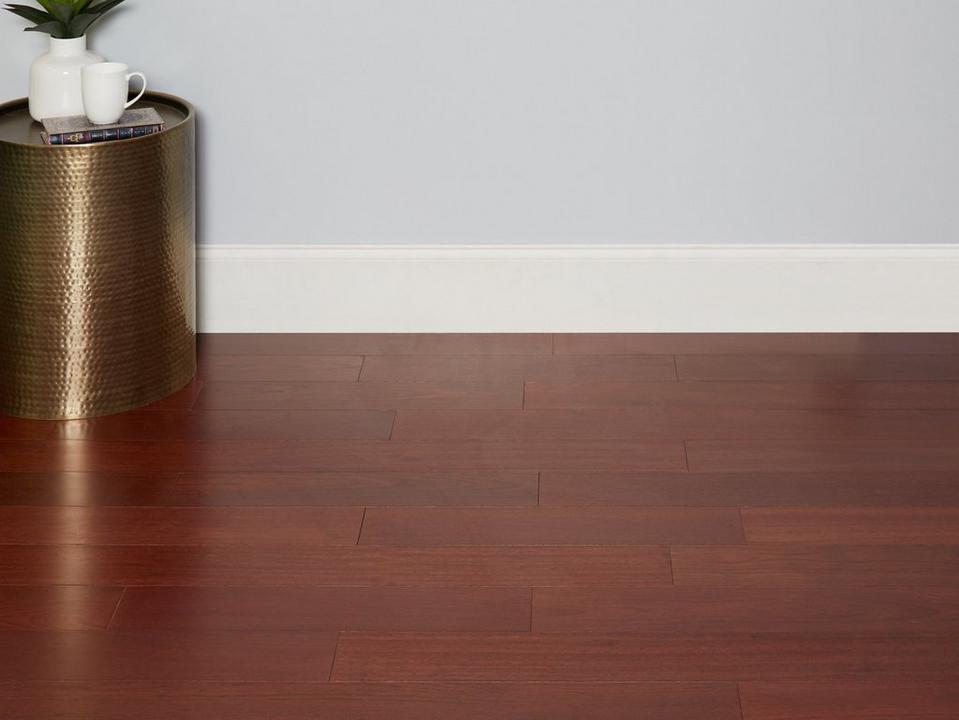 Cherry wood flooring is known for its rich color and character. Its natural shade stains nicely while still maintaining its famous deep red hue. The look of cherry floors can complement any style of decor, from modern to classic, contemporary to industrial. There are also several plank options for your cherry floors, from traditional floors to wide-width sizes.
Cherry floors are softer than hardier species like maple and oak, but they can still withstand a lot in homes and they're extremely budget-friendly. Cherry hardwood floors are one of the best options for homes no matter your style or budget.
Hickory Floors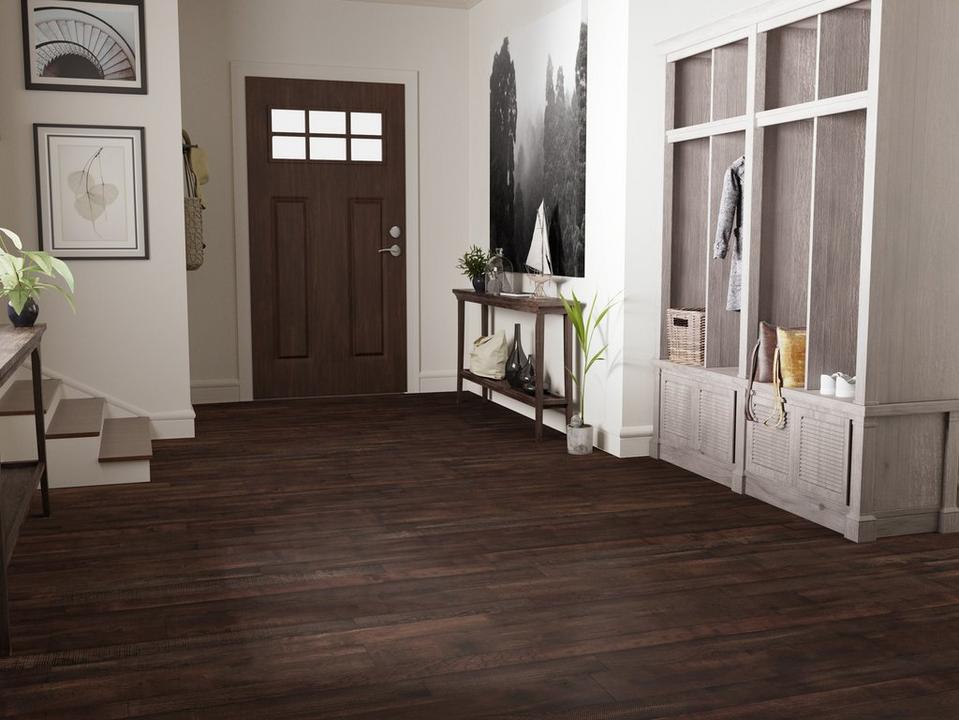 Hickory flooring is known for its quality and sturdiness. It's one of the hardest wood choices on the marking, making it suitable for high-traffic areas in your home. Hickory flooring is a great addition to any home and withstands the wear and tear of pets and children. It is easy to clean, requiring only sweeping and occasional mopping.
Hickory flooring comes in a variety of colors and finishes. Whether you prefer a high polish, or you think that a wire-brushed floor is more your style, there is sure to be a hickory flooring combination that suits your home. It is available in wide widths as well as thin planks to meet the size constraints of any space.
Acacia Wood Floors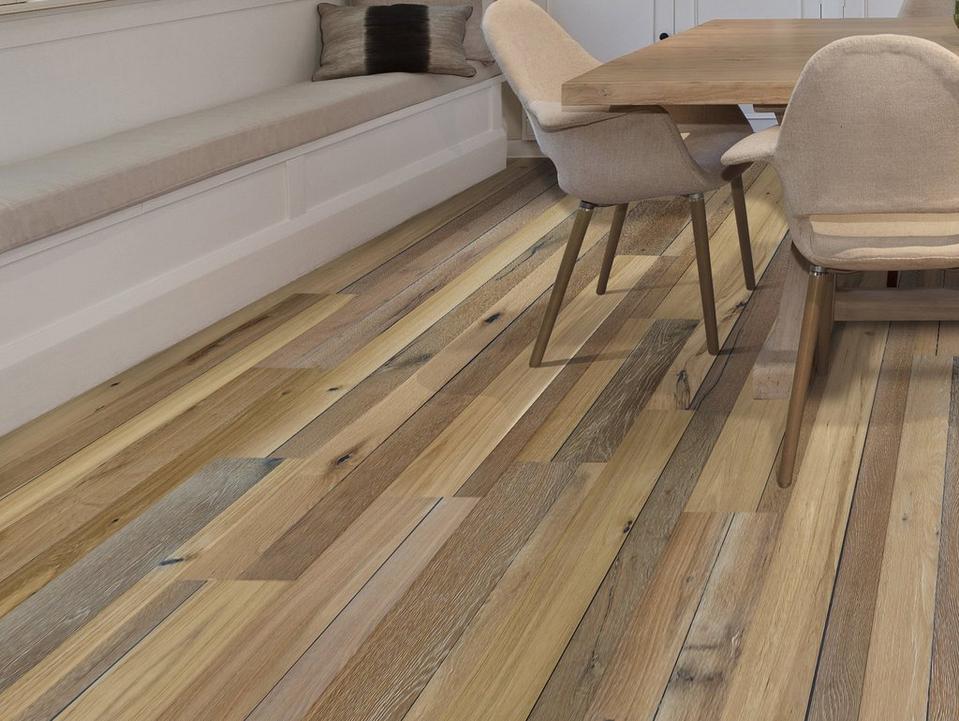 Acacia wood is native to Australia with some unique species popping up in the Pacific Islands, Asia, and Africa. Acacia is known for the distinct and pronounced grain and knots, which can create a dramatic look no matter what finish or color you want your floors to have. You can find traditional style and wide plank acacia flooring in solid and engineered variants, so you can get a stunning space no matter what your needs are
Acacia hardwood is easy to maintain and requires just a simple sweeping and the occasional mopping to keep it looking its best.
Oak Floors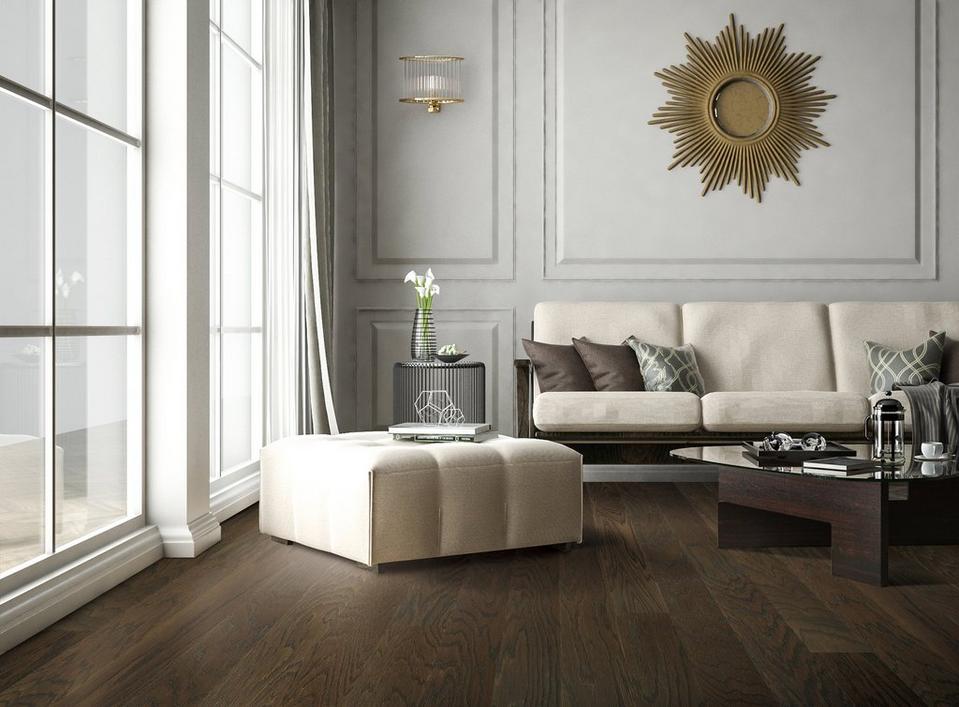 Oak flooring adds a classic touch to your home. It can easily be coordinated with many types of furniture, and it offers great durability and resistance to wear and tear. Oak flooring comes in solid or engineered floorings options, as well as panels for the wall. It can be stained in a variety of colors from light to dark and in grays.
Some of the more popular oak wood varieties are white oak flooring and red oak flooring. The red oak flooring is the more traditional choice between the two. However, because the white oak flooring is harder, it accepts stain more evenly than the red oak wood.
Like all wood floors, oak floors are easy to maintain. It can be easily cleaned with a simple sweep and an occasional light mopping. Keeping it free of pet hair and dander is a breeze making it a perfect fit for those who have pets in their home.
If you're interested in learning about hardwood and how you can shop for it, our easy to follow Hardwood Buying Guide can help you navigate your selection! And, if you're sure hardwood floors are right for you, a designer at your local Floor & Decor can help you find a style that will look great in your home! Design Services are free, and all you have to do is book an appointment to get started!