How to Choose a Bathroom Vanity
There are plenty of considerations to take into account when shopping for a bathroom vanity — this guide simplifies the process. Anyone looking for a vanity can make their way through the checklist below:
1. Measure the Smallest and Largest Possible Size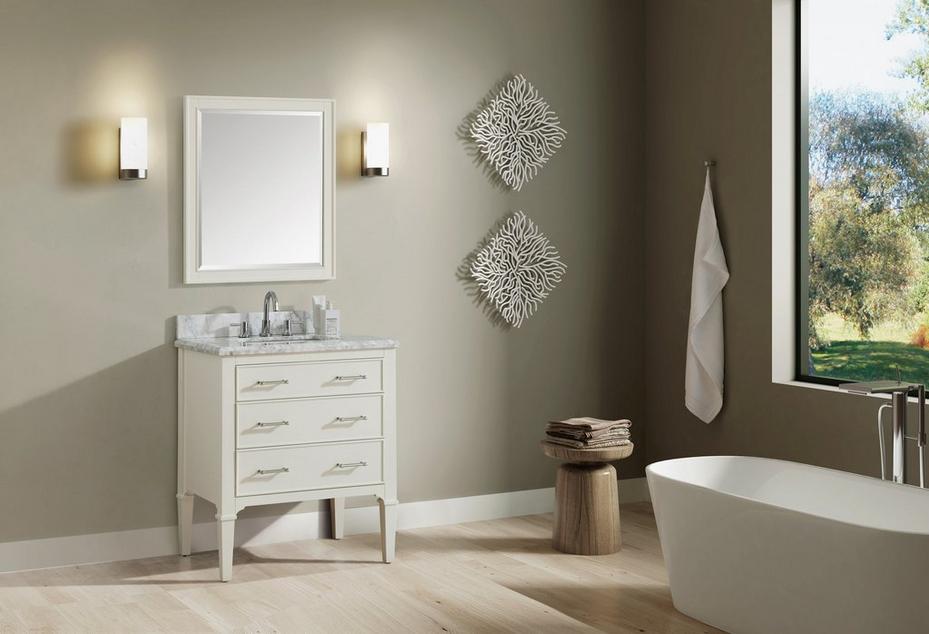 Pictured: Arlington 31 in. Vanity
Sometimes space-saving takes priority in a bathroom. What's the smallest vanity that would be practical? Measuring vanities in friends' bathrooms can be helpful — as is having a small tape measure handy at all times.
Conversely, you should measure the largest possible width your bathroom can accommodate. If space isn't an issue, you'll appreciate the extra counter space.
When measuring, it's important to account for things like door swings that could intersect with the vanity's location. Also, you should measure the doorways in your house to ensure the vanity will fit and make it to the bathroom.
2. Choose Between Single and Double Vanities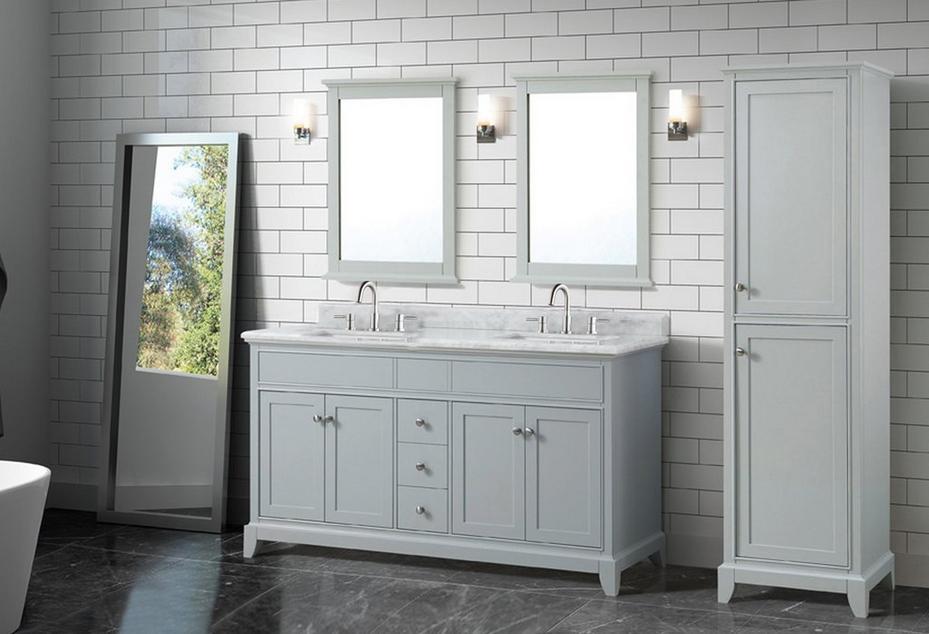 Pictured: Aurora 61 in. Vanity
Most single-sink vanities are between 18" and 42" wide, though it's possible to find models up to 60" wide. Double vanities are typically between 48" and 72" wide and are often the best choice for shared bathrooms.
3. Decide on the Type of Cabinets or Drawers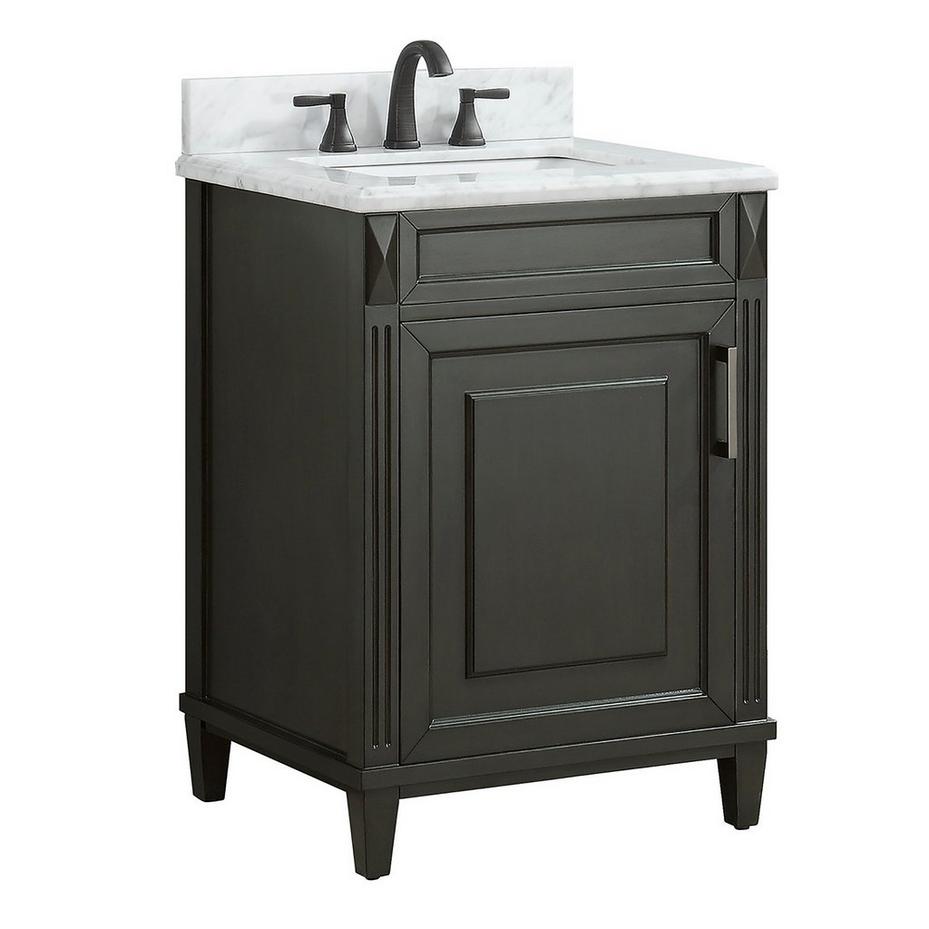 Pictured: Sterling 25 in. Vanity
Some vanities come with single storage space underneath the sink, accessible by either a single or double cabinet door. Others have shelves of varying sizes to hold toiletries, towels, and other bathroom supplies. Larger vanities typically have both cabinets and drawers, which is a great choice to increase storage capacity.
4. Select a Countertop Material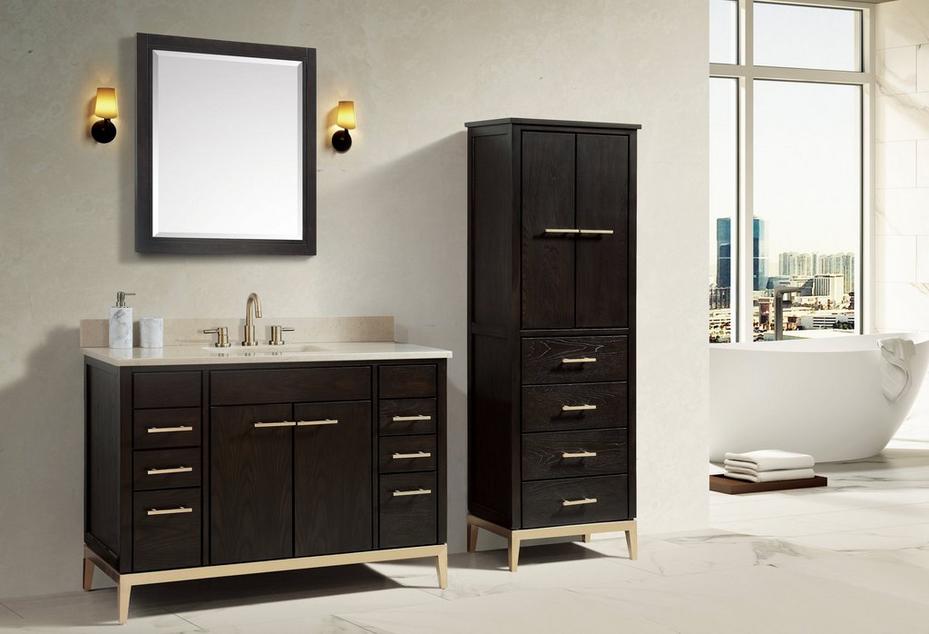 Pictured: Hepburn 49 in. Vanity
Marble and Granite
By far, one of the most tried-and-true countertop materials available is a natural stone, like marble and granite. These stones have been used for millennia and offer a fingerprint-like uniqueness, an incomparable resistance to scratches and stains, and a premium look.
Engineered Marble and Granite
Engineered stone is made in manufacturing facilities, and is created by combining stone dust with polymers and covering it with a gel coating. Though it looks similar, it doesn't have the same visual effect as natural stone. Still, it is a great option for those on a budget.
5. Choose a Style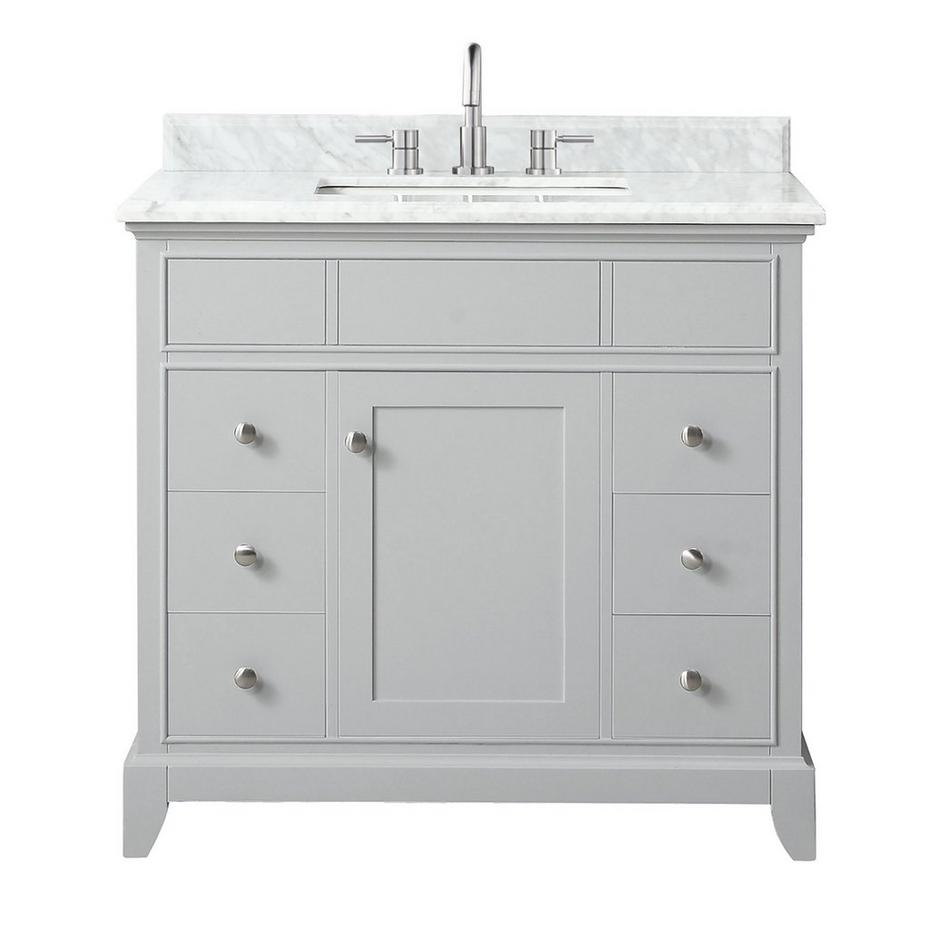 Pictured: Aurora 31 in. Vanity
Traditional vanities bring an air of classic style to the bathroom, with contemporary design and a tasteful amount of ornate visual detail on the wood. Modern vanities put clean minimalism front and center with simple hardware that tends to be linear in shape. Modern vanities tend to have flat, featureless wooden doors that make an eloquent statement while making a bathroom look bigger.
6. Choose Attachments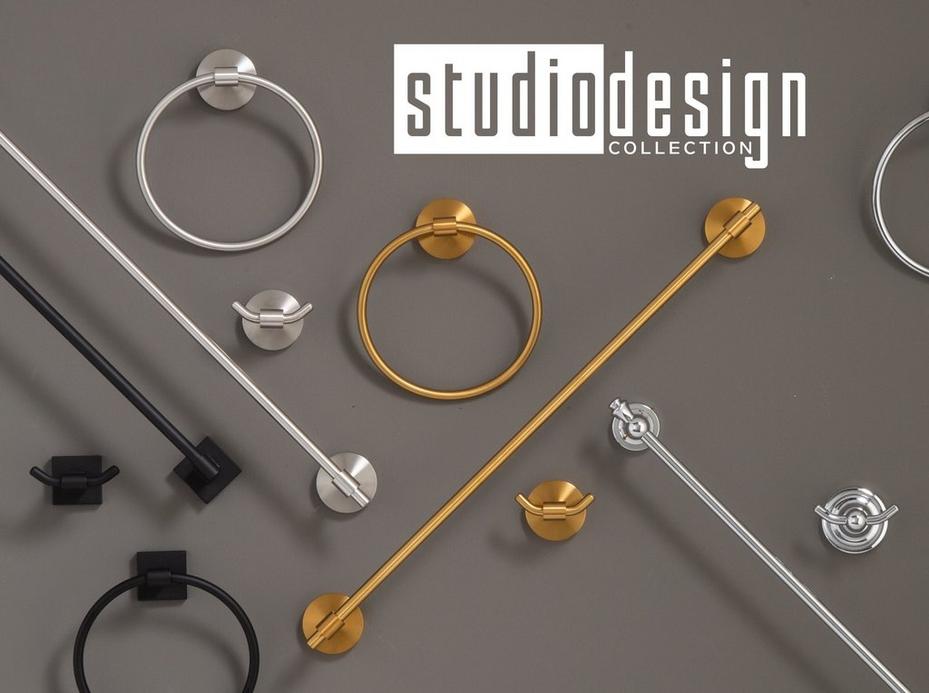 Some vanities will include hardware, while others will require choosing hardware separately. You should always make sure the hardware you select complements your countertop. You may also choose mirrors and bathroom hardware to match a vanity.
If you're still not sure which type or size of vanity you want, let us help you. Our professional designers can guide you in the best direction with a free design appointment today.