5 Project Myths Debunked
A home renovation can be a daunting task, but a brand-new kitchen or a striking accent wall is worth it in the end. Before you start your upgrades, you want to be as prepared as possible. Let's debunk five common project myths, so you're spending your time and money wisely.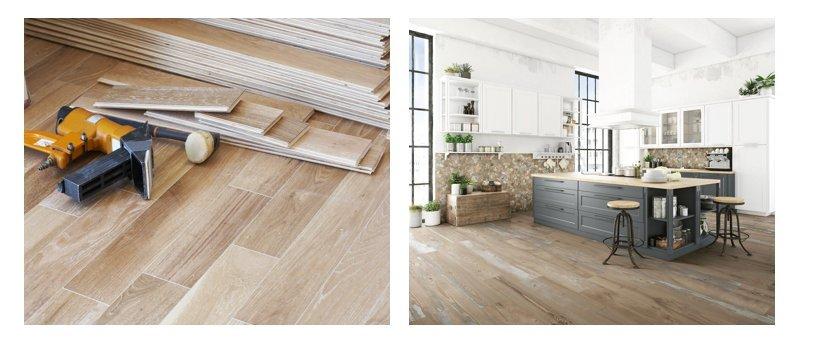 1. You Can Do It in a Weekend
First things first, don't rush the renovation process. While some projects may take less time, like a small backsplash or a vanity replacement, replacing an entire floor or upgrading a full room will take longer. Most often, it takes more than 48 hours to select, prep and set your product. It's crucial you're happy with both your selection and outcome, so you want to give larger projects the time it needs.
2. Do It Yourself to Save Money
If you're debating whether to DIY or not, ask yourself how big the project is and if it's worth it. Licensed professionals could save you several trips to and from your local home improvement store. A professional contractor knows which installation materials you'll need, depending on your product choice, and how to install your product correctly. "After all, there are a ton of DYI dangers, like making sure you have the right protective equipment or protecting the rest of the home from contaminants or circulating dust, " said Melanie Heidenry, contributing writer for realtor.com.
3. It Costs Less to Fix Something
While most tend to think that repairing rather than replacing is cheaper, that isn't always the case. A simple question to ask yourself is, does the price of the repair cost more than the actual item? When you repair a household item that you should replace, the gamble you risk is long-term, more expensive damage.
4. Paint Fixes Everything
Using paint is an easy solution to quickly cover up an eyesore. However, paint shouldn't always be the go-to, and it won't fix dings or dents or on your walls - this is something to consider if you plan on re-selling your home.
5. Permits Aren't Needed
You'd be surprised by the types of projects that can require a building permit. It's safer to check your city's codes and regulations before starting your project. If you are required to obtain a building permit and don't, you could be fined for the work.
If you're ready to start your renovation, let us help you first with your product selection. Visit your local Floor & Decor to get started or schedule a Free Design Services appointment with one of our expert professionals.
Quote Source: "6 Home Renovation Myths to Stop Believing Before You Botch Things Up", realtor.com, 3 Oct 2016