Grout Buying Guide
Your grout matters – it's a key component to completing your tile project. When selecting the right grout for you, you'll want to keep in mind two things: type and color.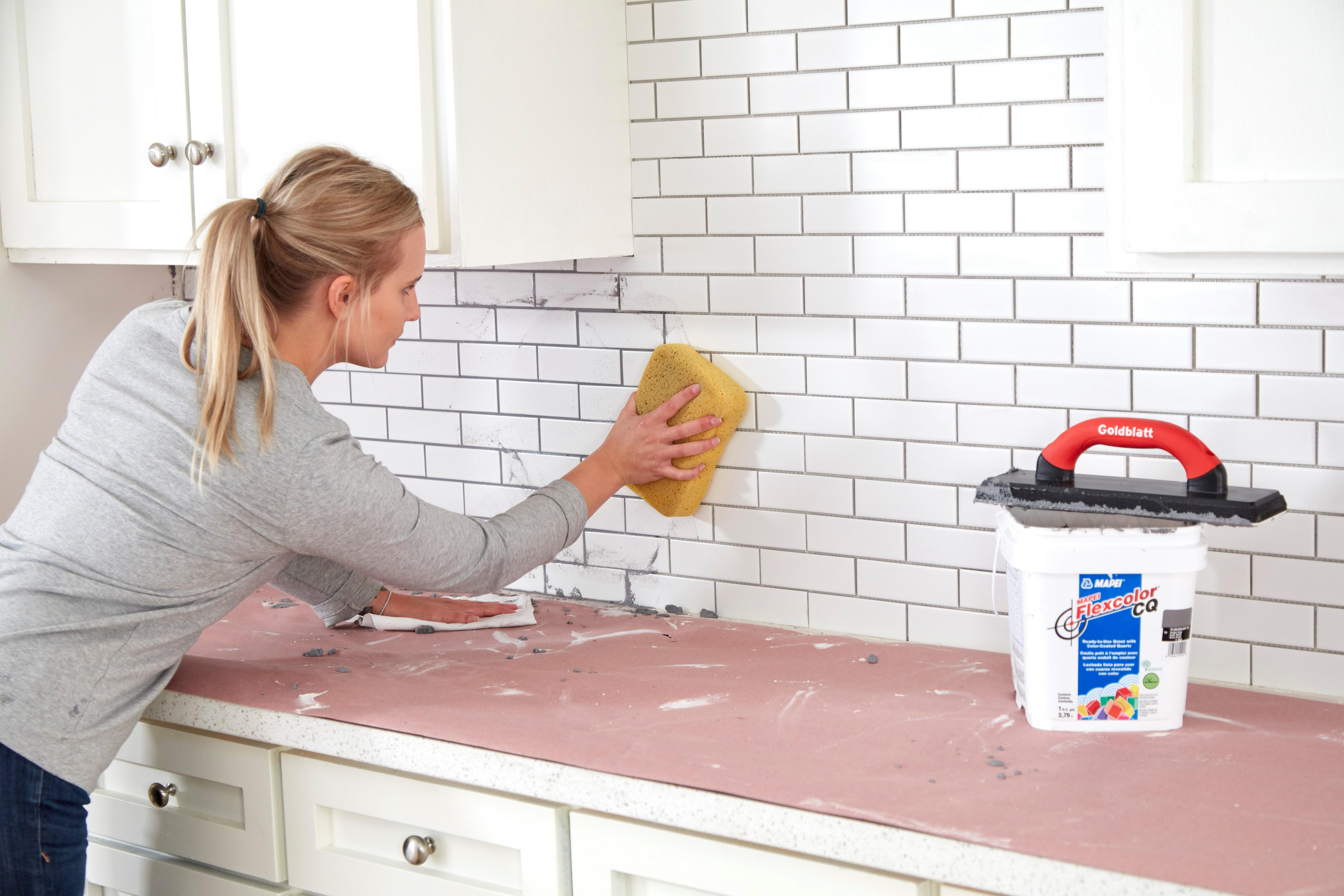 Grout Type
There are two kinds of grout to choose from, traditional cement-based grout and pre-mixed grout. When deciding between these two options, consider ease of use, application, and joint size.
Traditional Cement Grout
Traditional cement is the most commonly used grout, mainly because of its attractive price tag.
You can find cement-based grout in sanded or unsanded options. Deciding between sanded or unsanded cement grout depends on the material and space between your tiles, also known as joint size. If the joint size is larger than one-eighth of an inch, you'll want sanded cement grout. If the joint size is smaller than one-eighth of an inch, unsanded is the way to go.
• Recommended sanded grout: Mapei Keracolor Sanded Grout
• Recommended unsanded grout: Mapei Keracolor Unsanded Grout
Pre-Mixed Grout
If you're looking for a ready-to-use grout, pre-mixed is your best option. Pre-mixed grout can be used right out of the container and doesn't require sealing. It's color consistent, stain and crack-resistant, and easy-to-clean. It also installs three times faster than traditional grout.
• Recommended pre-mixed grout: Mapei Flexcolor CQ Grout
Grout Color
The color of your grout adds to the final look and feel of your project, so you'll want to consider the overall design of your room when contemplating color choices. The grout color can either be complementary or contrasting to your tile.
Complementary Grout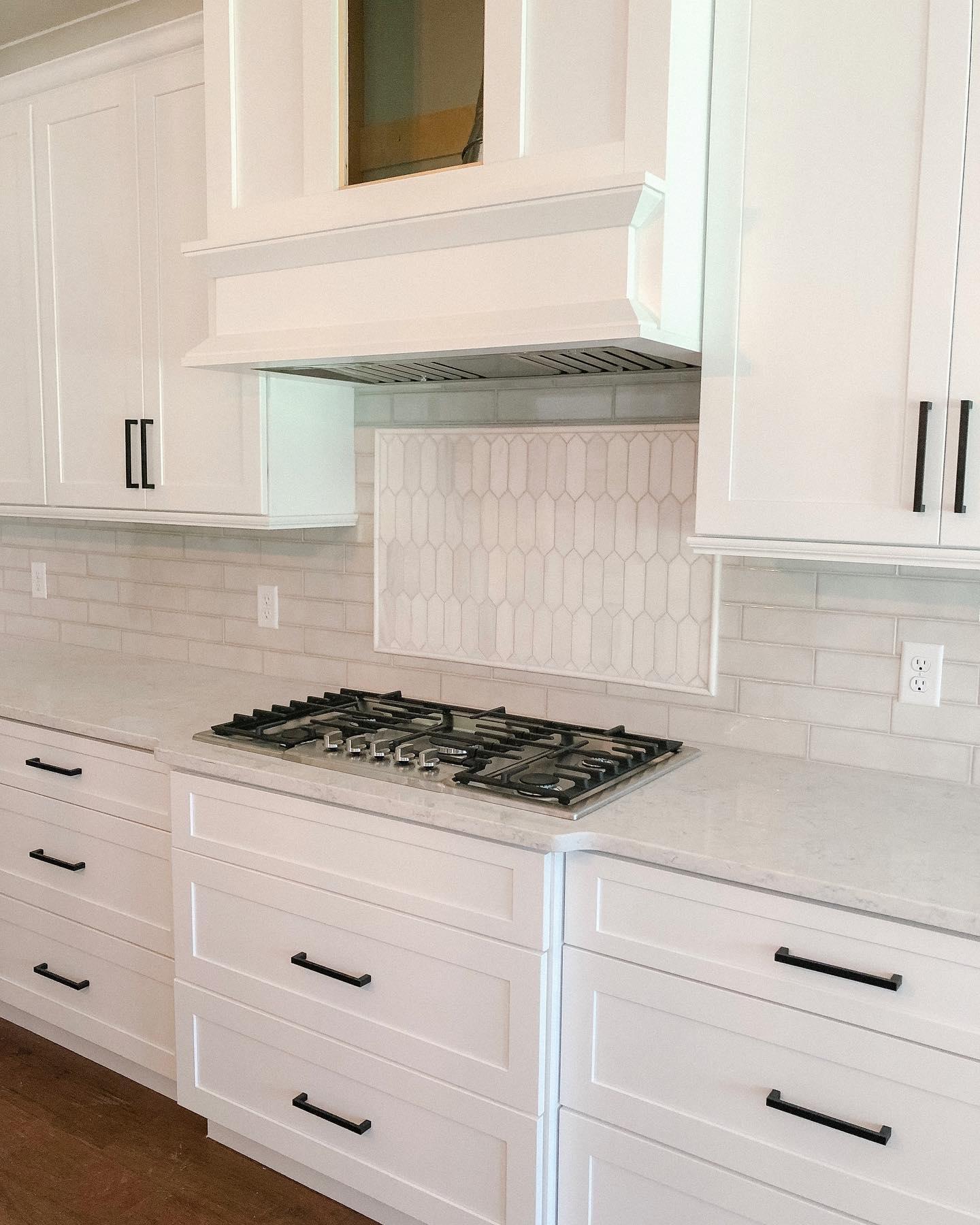 @tippinshomes
Pictured: Artisan Frost Ceramic Tile, White Picket Ceramic Tile
A complementary grout color allows your tile to be the center of attention. It either closely matches or is neutral enough to blend in with the color of your wall or floor.
Contrasting Grout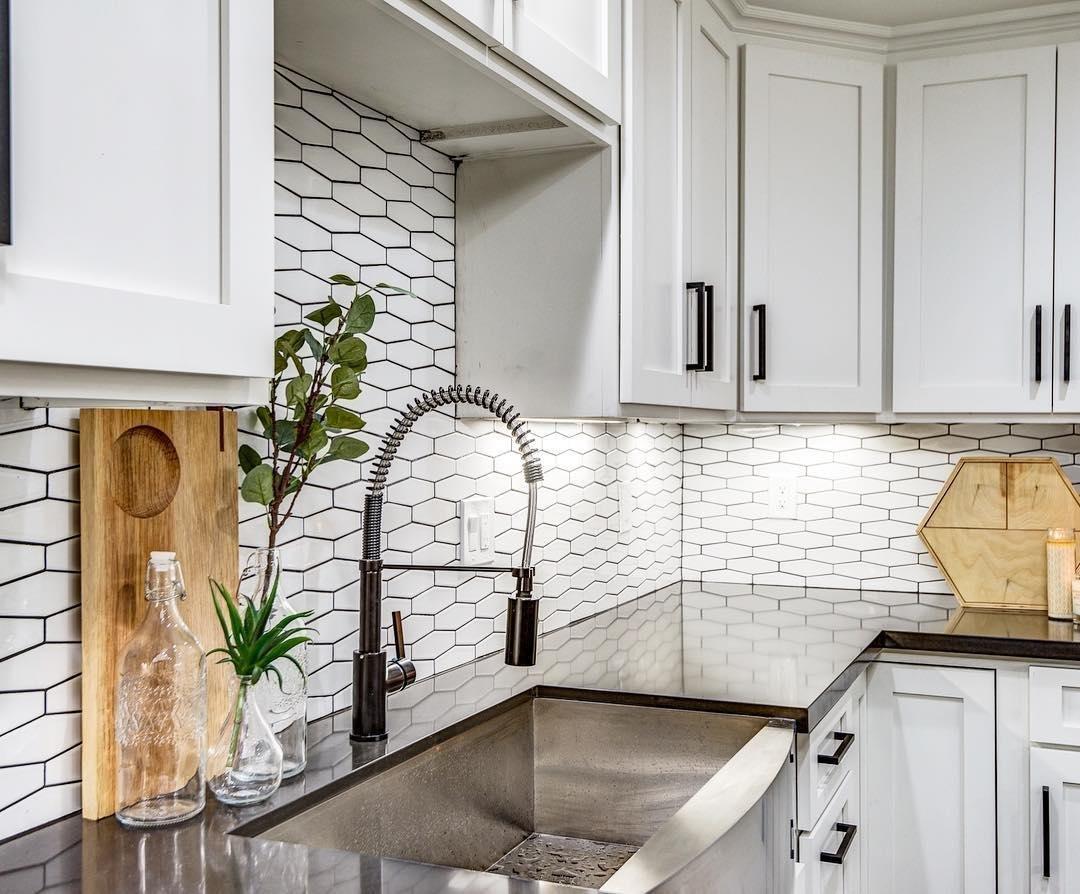 @bryceandstefanie
Pictured: White Hexagon Ceramic Tile
For a more dramatic statement, choose a grout color that contrasts with the color of your tile – for example, black grout with white tile. Contrasting tile and grout colors help to highlight the pattern of your product.
Grout is the finishing touch that's not only required but necessary to tie your tile look together. If you're still unsure as to which grout is right for you, let us help. Visit us in-store, and one of our associates will guide you to the correct choice.