How to Design a Luxe Bathroom on a Budget
Reach for the stars when it comes to your bathroom design, and Floor & Decor will help you achieve your design dreams within budget. Using the Visualize It! tool, we've created three bathrooms for three budgets all with the same luxurious marble look in mind. Which one speaks to you and your project goals?
The Natural Beauty $$$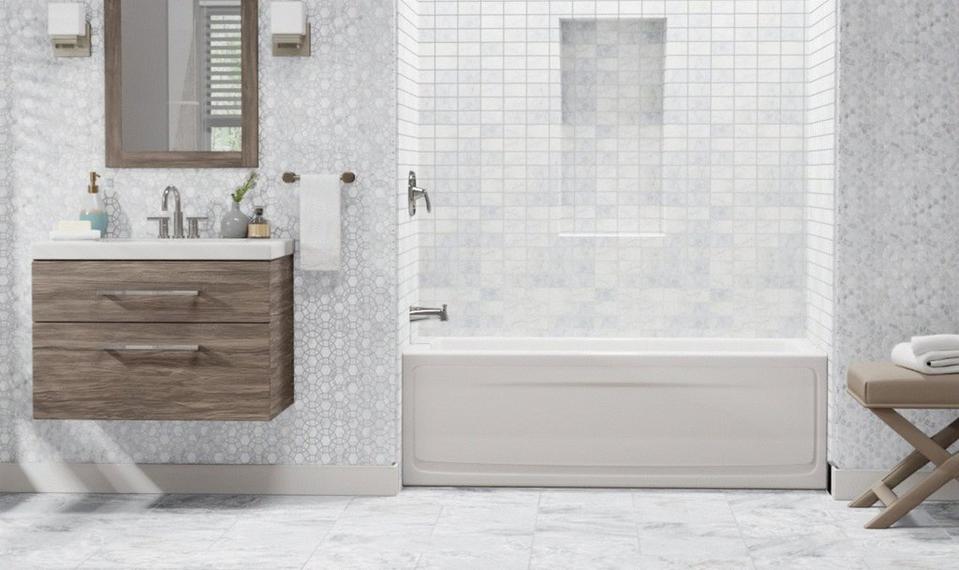 Marble is a popular natural stone with multi-faceted detail. Pairing natural marble tiles throughout the bath is an ultimate luxury and creates a timeless, quality look. We've chosen three natural marble tiles with similar gray undertones that complement each other, including an artfully crafted waterjet marble mosaic on the walls. An intricate marble design gives the bath lasting style impact and customization.
Get this look for under $50 per square foot!
Wall: Viviano Mosaici Pallas Waterjet Marble Mosaic
Shower Wall: Casa Antica Ocean Honed Marble Mosaic
Floor: Maravilla Blue Forest Polished Marble Tile
The Mindful Marble Retreat $$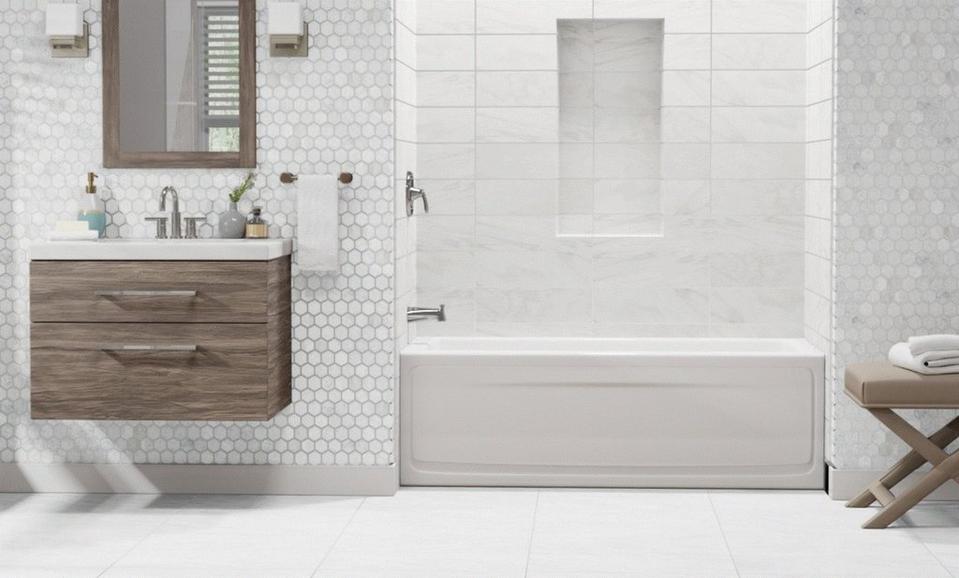 If you're looking for a high-end feel without the price tag of natural stone, marble-look tile is a great option. Porcelain tile is durable and comes in a variety of sizes with marble-like details. Consider installing porcelain on the bathroom floor and shower walls, while reserving a natural marble mosaic for a feature wall or even a simple shower niche accent.
Get this look for under $25 per square foot
Wall: Bianco Carrara Hexagon Polished Marble Mosaic
Shower Wall: San Giorgio Prestige Calacatta Polished Ceramic Tile
Floor: Pianetto Tauleto Bianco Polished Porcelain Tile
The Savvy Sanctuary $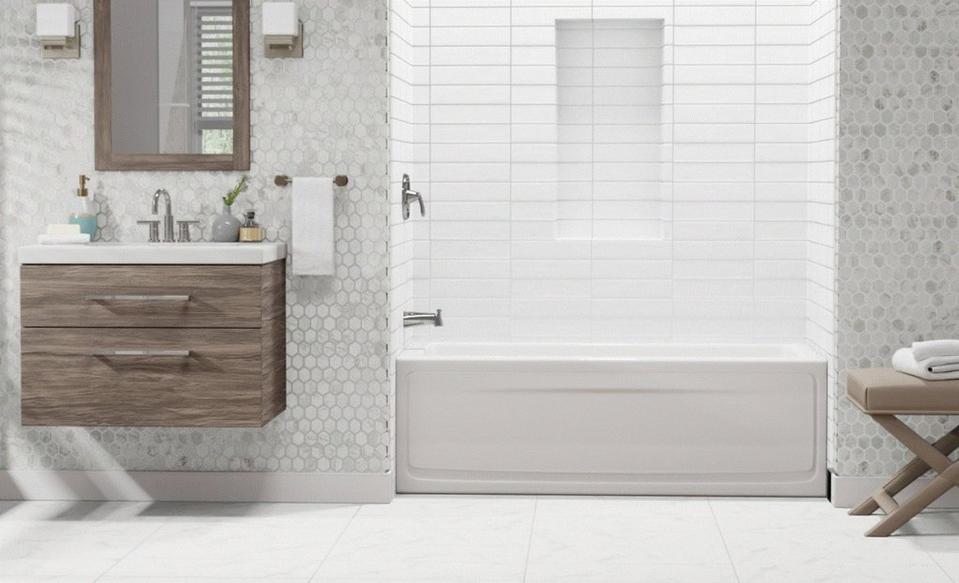 Maybe you're completing a quick DIY flip or you're looking for a spa retreat with minimum spending. Opt for marble-look accents and create a bright canvas with ceramic and porcelain tile. Take advantage of the modern shapes and patterns available in classic polished white, and the visual interest of patterns won't compromise your dedication to detail.
Get this look for under $15 per square foot
Wall: San Giorgio Marble Art 1.5in. Hexagon Ceramic Mosaic
Shower Wall: Villa Artisan Frost Ceramic Tile
Floor: Venato II Matte Porcelain Tile
There you have it! Begin with the look you have in mind, and our experts will help you achieve it with a grand selection at multiple price points. You never have to compromise on style when it comes to Floor & Decor. Explore more product comparisons using the Visualize It! tool, like you've seen above.