Tile & Stone Finishes
When starting your project, it's important to determine the best finish of tile or stone for your space . The finish influences style and durability.
Honed
A honed finish has a velvet smooth surface finish with a natural, muted look. A honed tile will generally have a flatter matte finish, which is less likely to scratch and works better in wet environments than a traditional polished finish.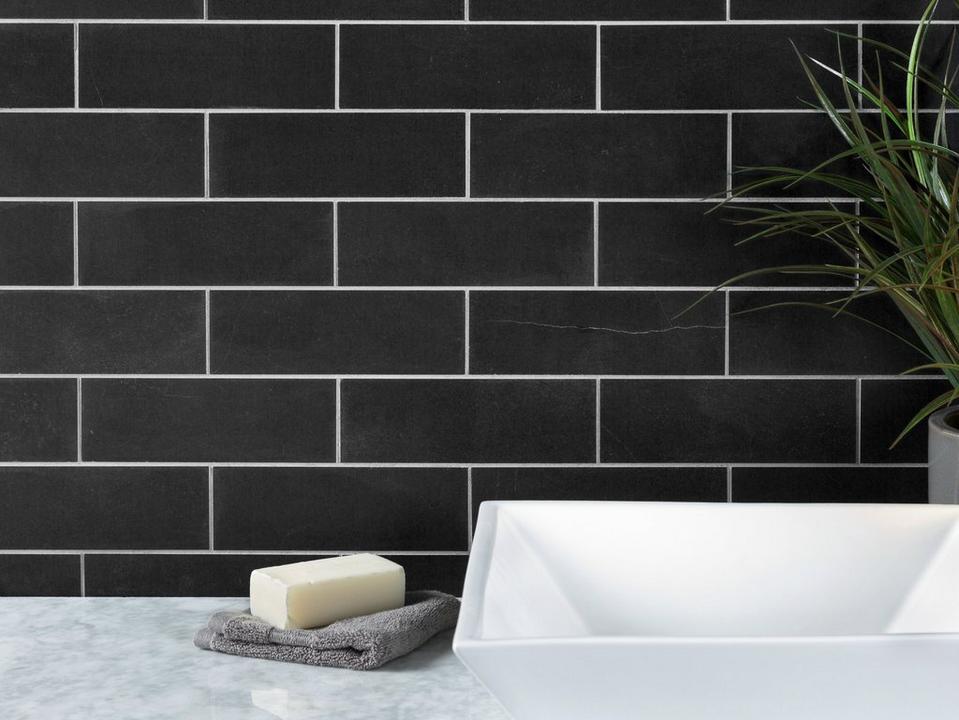 Polished
Polished tiles have a smooth and shiny finish that looks great on both floors and walls. Polish brings out the brilliance of color and breadth of stone veining. It's important to consider where you're placing polished finished stone or tile, as it could become slippery in areas susceptible to water.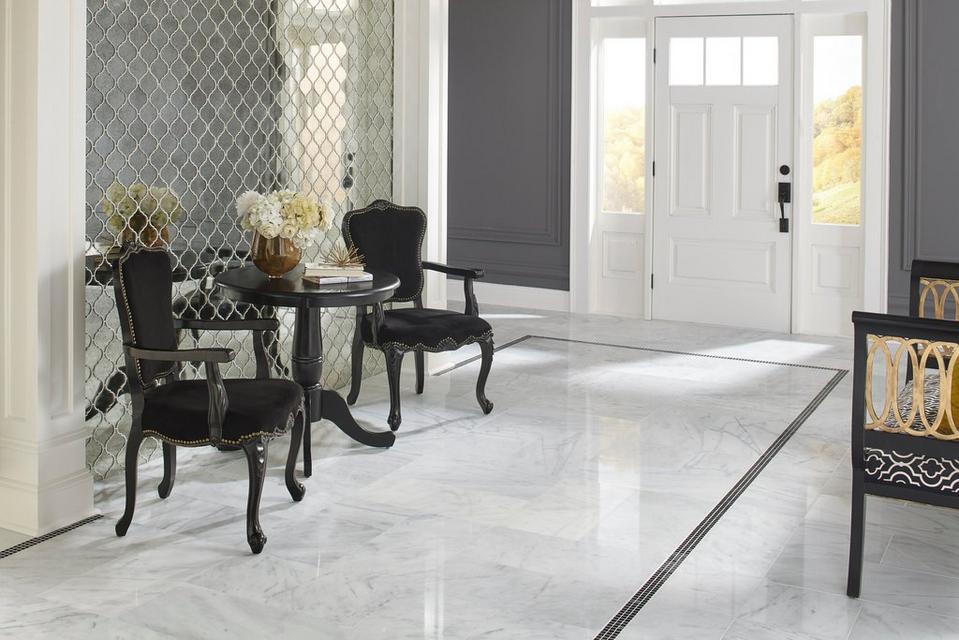 Brushed
A brushed surface has a soft, worn texture. It can create the effect of natural aging and is more resilient to scratches and marks. It maintains the feel of a natural finish but is uniquely crafted using specialized brushes and techniques.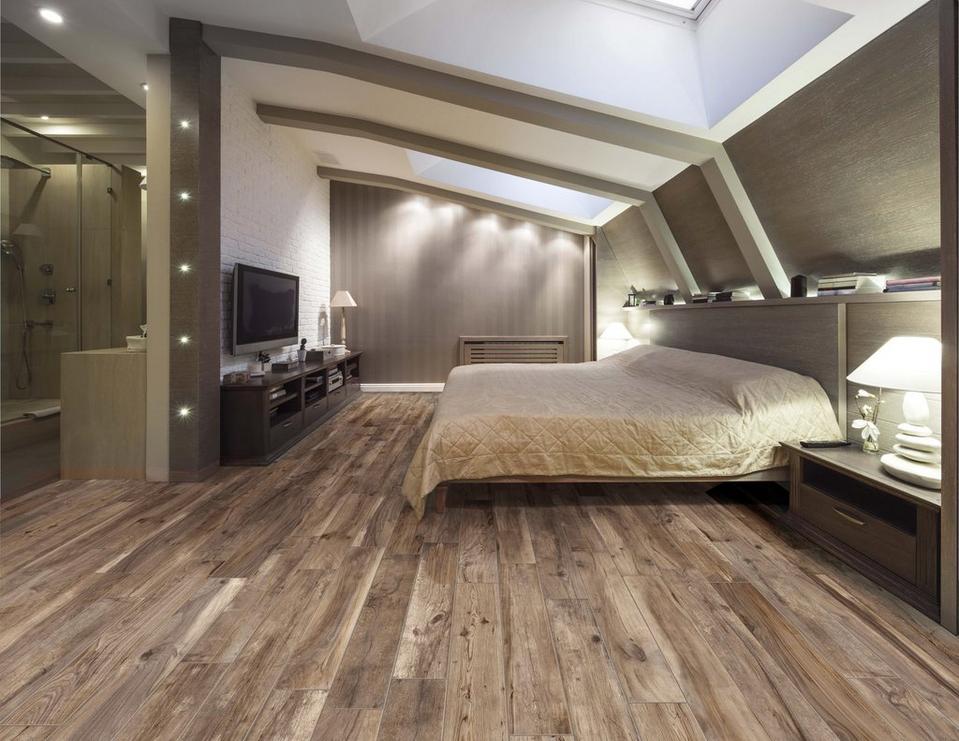 Soft Ash Wood Plank Porcelain Tile
Textured
Textured finished stone is great for backsplashes, fireplaces, and outdoor spaces. It's a striking option for adding texture to any focal point. The textured finish gives a three-dimensional look like brick or stacked stone.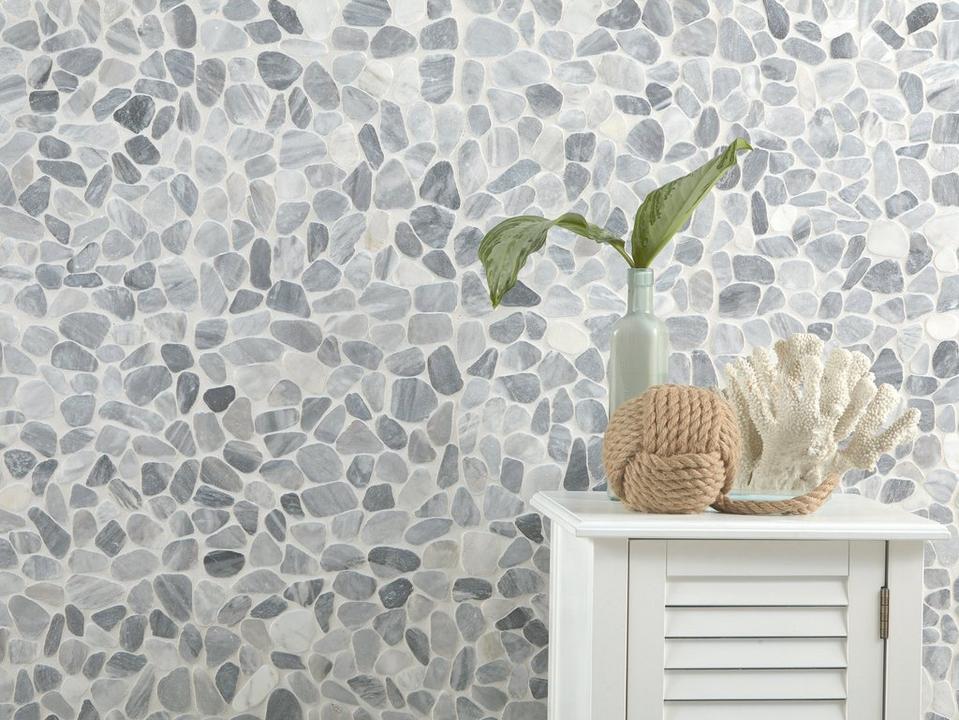 Tumbled
As the name implies, tumbled stone tiles are physically tumbled in an enclosure along with small stones to give the piece a smoothed finish that often has slightly chipped and rounded corners and edges. All tumbled tiles will have a soft, smooth and worn look to them.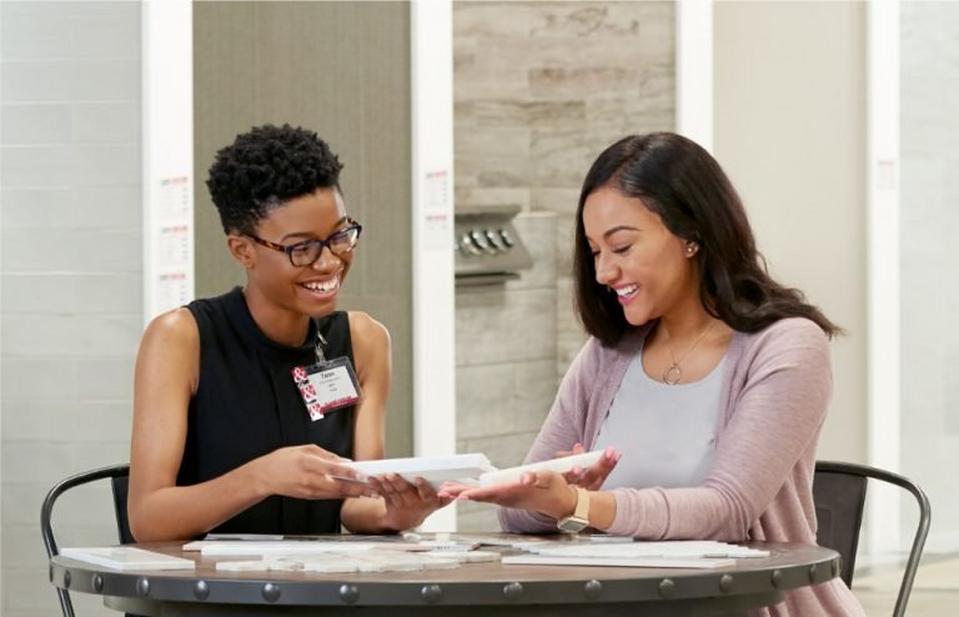 The type of finish you choose often comes down to personal preference and placement. All tile and stone have a variety of finishes and recommended areas of installation. Be sure to check out one of our DIY classes at your Floor & Decor and to also get all of the installation tools and accessories you'll need to finish the job.