Buying Guide: How To Select Your Custom Countertops
Choosing custom countertops is an important process in finishing your space. There's so much to consider, from cut to material to finish. We offer a variety of materials in a wide array of colors and patterns so you'll find the countertops that are perfect for your home.
Things to Keep In Mind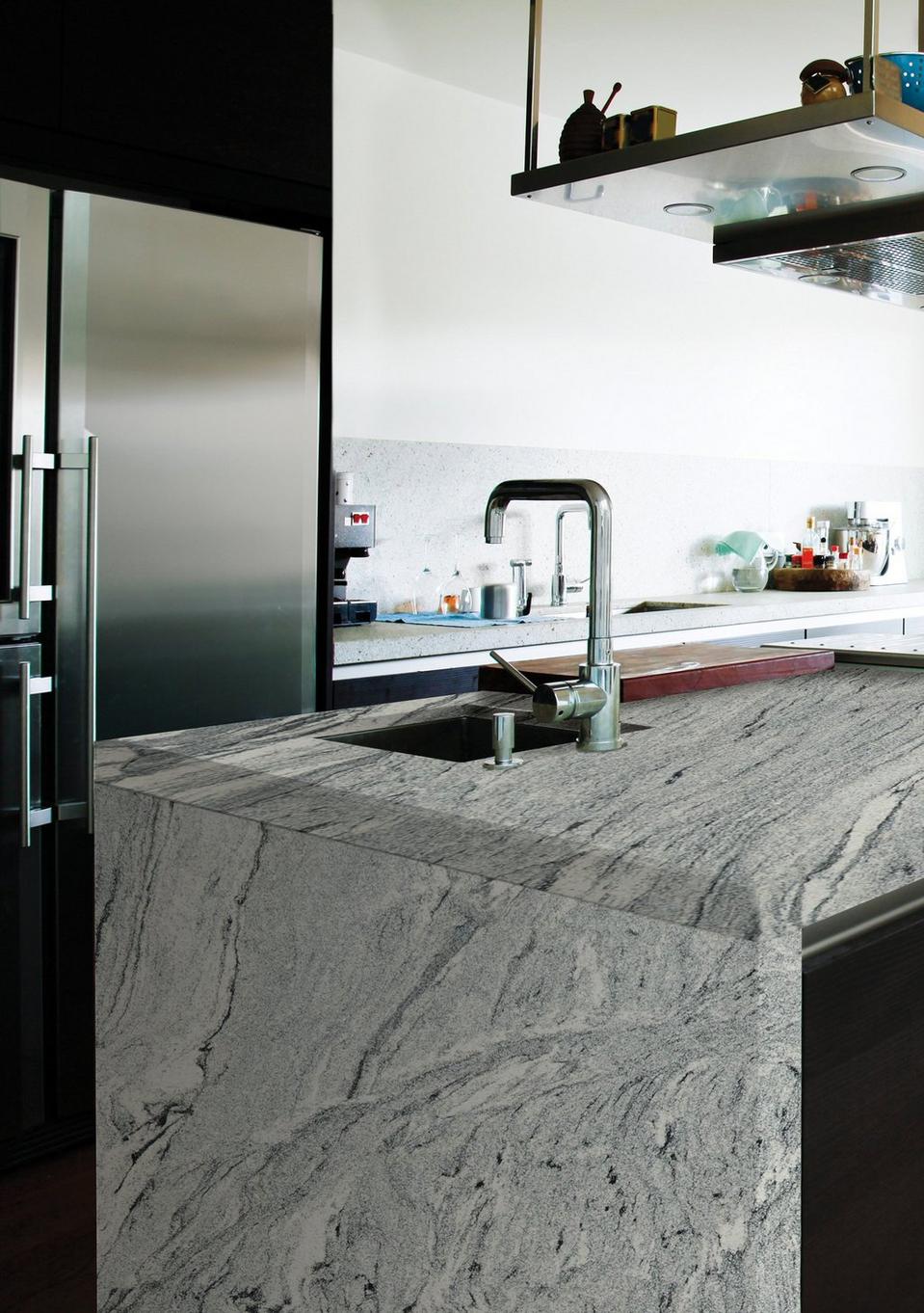 All countertops need to be custom-made to fit within the space where they will be installed, so you'll need to have your space measured. Before installation, you'll be able to choose the material, finish, and the styled edge of your countertops.
Colors & Materials for Countertops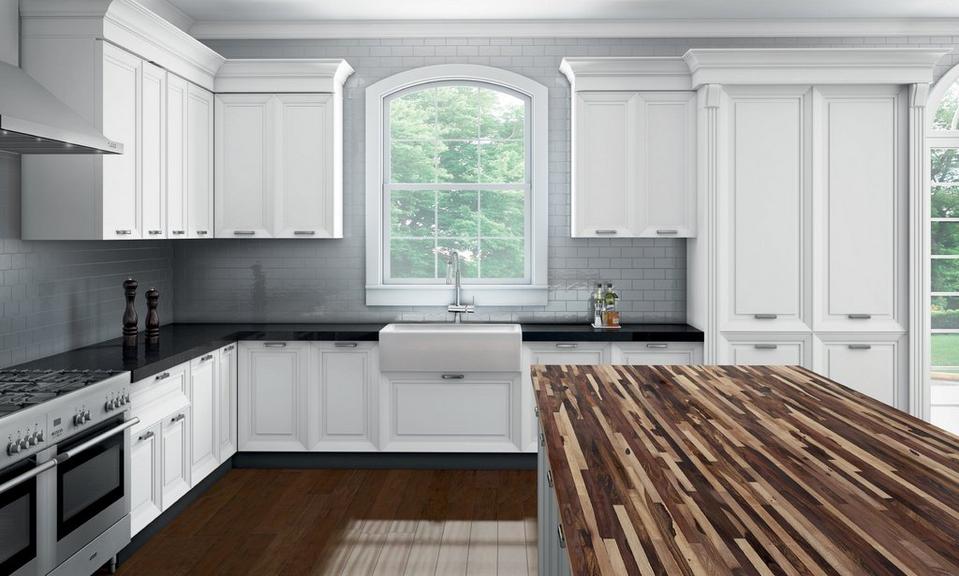 With the right color, you'll be able to match your countertops to the look of your space. However, the durability of your countertops, the maintenance required, and your budget will help you determine what countertops are right for your lifestyle.
Quartz has a nonporous surface that is resistant to bacterial growth and mildew, and it doesn't require sealing. Granite is scratch-resistant and stain-resistant when properly sealed, and it's extremely durable. Marble countertops are timeless and unique as no two slabs are the same, and they can last a lifetime when properly sealed. Solid surface countertops are nonporous and stain-resistant, and they're easy to clean and easy to repair if damage occurs.
Countertop Edges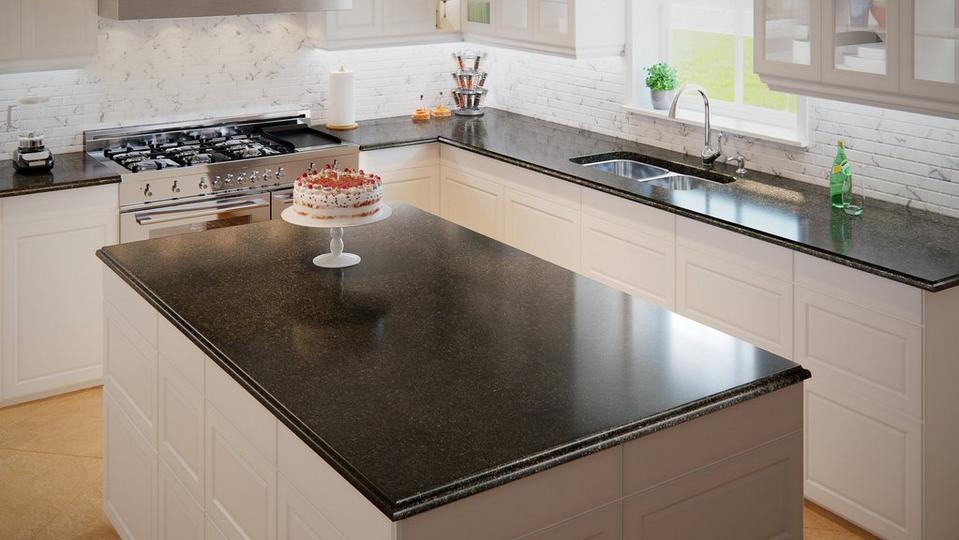 The edge of a countertop can be the perfect accent that ties your design together. From eased to bullnose to beveled, the edge of your countertops really matters. And with so many styles to choose from, you'll find the perfect one for your home.
Measuring & Installing Countertops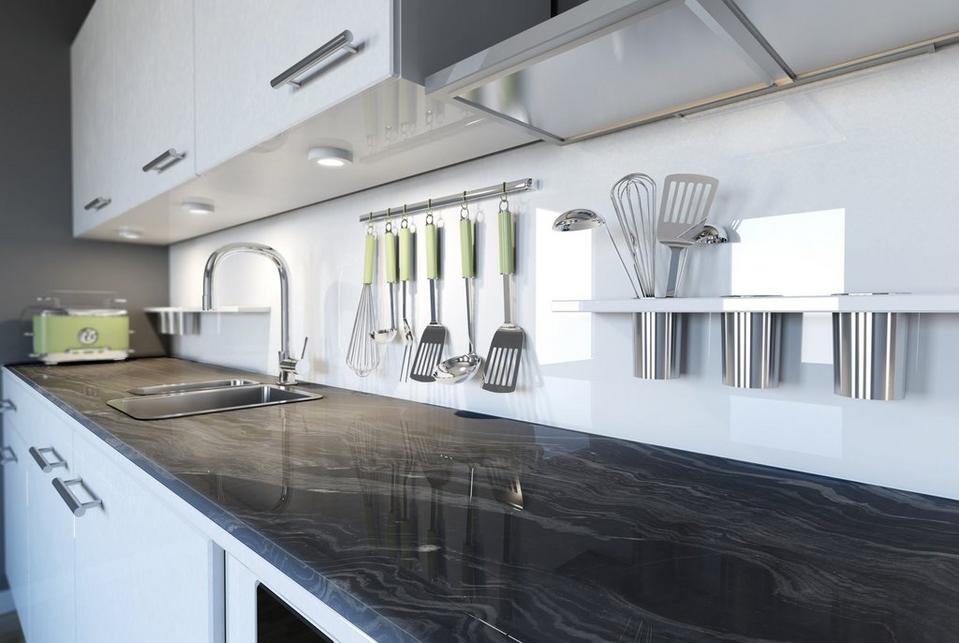 You can measure your countertops yourself to estimate how much your countertops will be. If you want to ensure that your measurements and price estimate are correct, you can have your countertops professionally measured by one of our certified installers. Once we have your measurements, our certified installer will fabricate your countertops to the exact specifications of your home and your vision. They will then return to your home to professionally install your countertops.
Invest in your home with our affordable countertop selection. Custom countertops are affordable, beautiful, functional, and are customized to fit your unique style. You'll find your perfect countertops in our wide range of materials, colors, and looks. From the perfect material, pattern, and colors, to the professional workmanship that can make your dreams a reality, the Floor & Decor Custom Countertop program is tailored specifically for you.