Real People. Real Projects: 5 Stylish Shower Ideas
Compared to the rest of the home, showers are pretty small spaces, but that doesn't mean that there's no room for style! Here are a few design ideas from Floor & Decor customers to help you take advantage of every inch of your shower space!
Show Off The Shower Wall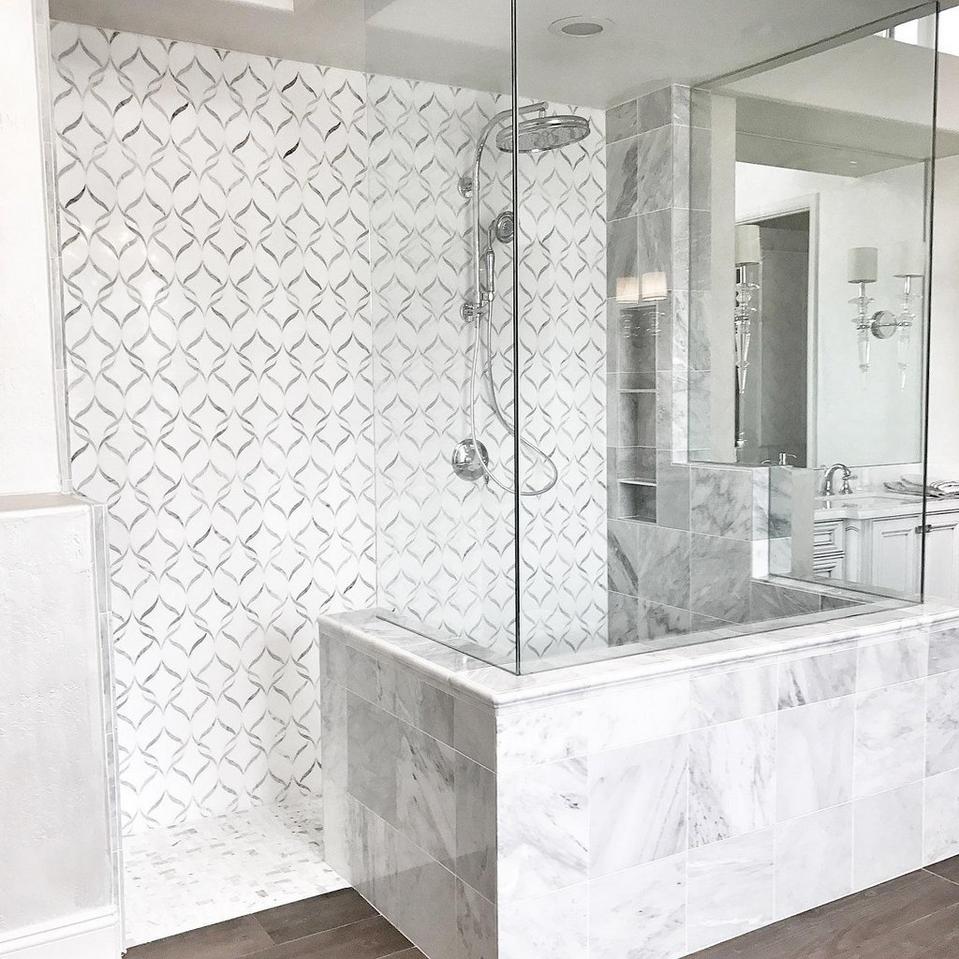 When redesigning your shower, take advantage of walls to create a unique focal point for the bathroom. Use a mosaic to extend the design of your bathroom. Casa Del Rey Homes (@casadelreyhomes) chose Carrara Thassos Hera Waterjet Marble Mosaic for this contemporary-glam bathroom. The glass door allows you to see the full expanse of this stunning tile!
Marvelous Mosaics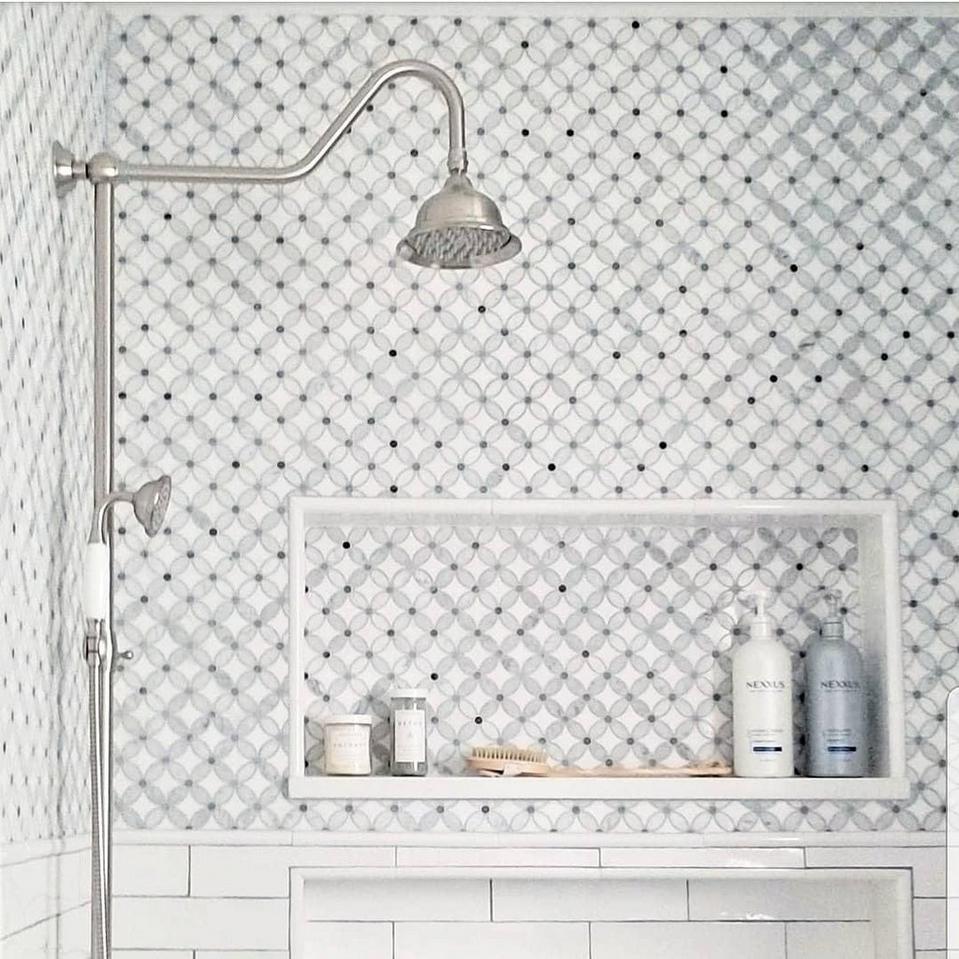 Choose an eye-catching mosaic to bring out the best in a small shower. C2 Design Company (@c2designco) took this shower to new heights by using the soft floral design of Viviano Marmo Gray and White Flower Marble Mosaic, supported by a white subway tile with dark grout. The marble mosaic creates an airy atmosphere while the bold lines of the subway tile enlarge the appearance of the space!
Mix Up Materials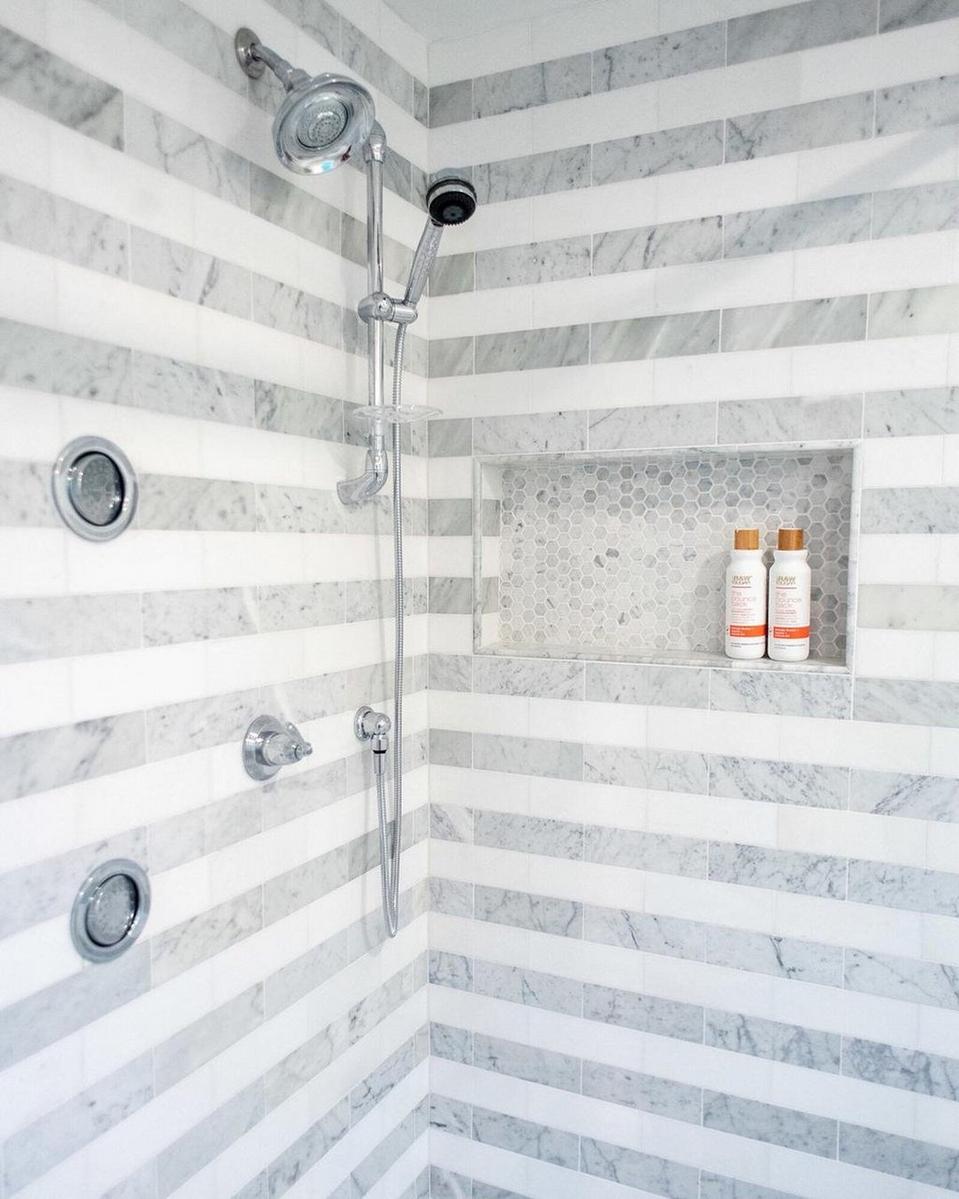 Mix and match tiles to create a one-of-a-kind look! Melissa (@mmdh.studio) paired Villa Heirloom Linen Porcelain Tile and Carrara Marble Bianco Carrara Honed Marble Tile to create a striped shower design by alternating lines of the 3 x 9 subway tile! She even incorporated Bianco Carrara Polished Hexagon Marble Mosaic to draw attention to the often-overlooked shower niche.
Nifty Niches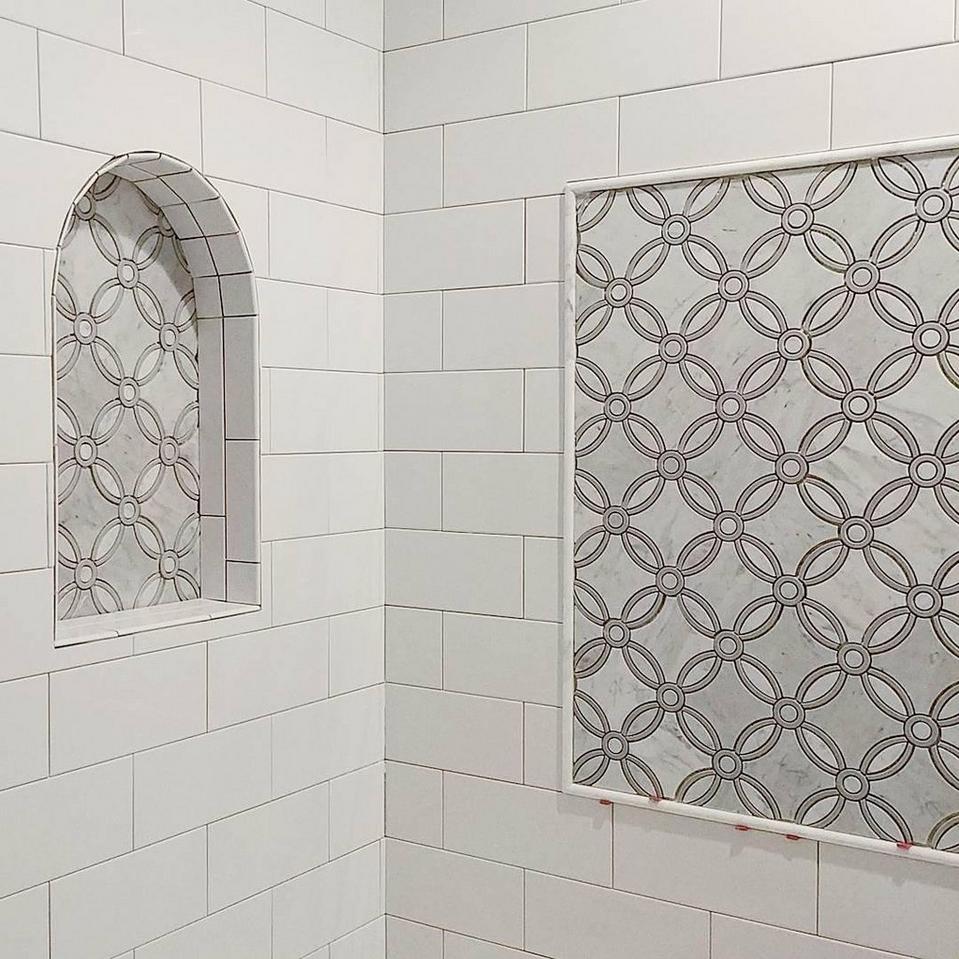 Speaking of niches, Mimi (@ohsochicinteriors) revamped her small niche and created a fashionable framed accent! The intricate design of Carrara Calista Waterjet Marble Mosaic turned this corner shower into a perfectly posh place. Create an accent niche with any tile design—from patterned to mosaic.
If you want to discover even more ideas for your shower redesign, Floor & Decor customers can find countless ideas from friendly and knowledgeable designers with FREE design services. To get started, find your local Floor & Decor store or book your appointment online today. You can show them this list, or you can browse more ideas in our Inspiration Gallery.