Aug 6, 2018
AquaGuard: Water-resistant, Durable, Stylish, and Revolutionary
Exclusive to Floor & Decor, AquaGuard Flooring is water-resistant flooring that can give you the warmth of hardwood for every room and every grade level in your home. Not only does AquaGuard give you the value of durable flooring without sacrificing style, but it's available in laminate, bamboo, and real engineered hardwood so you can pick the floors that will be right for your home. Each flooring option can be used in kitchens, full bathrooms, mudrooms, and even basements—and each option has outstanding water-resistance so it can last even when spills happen.
Laminate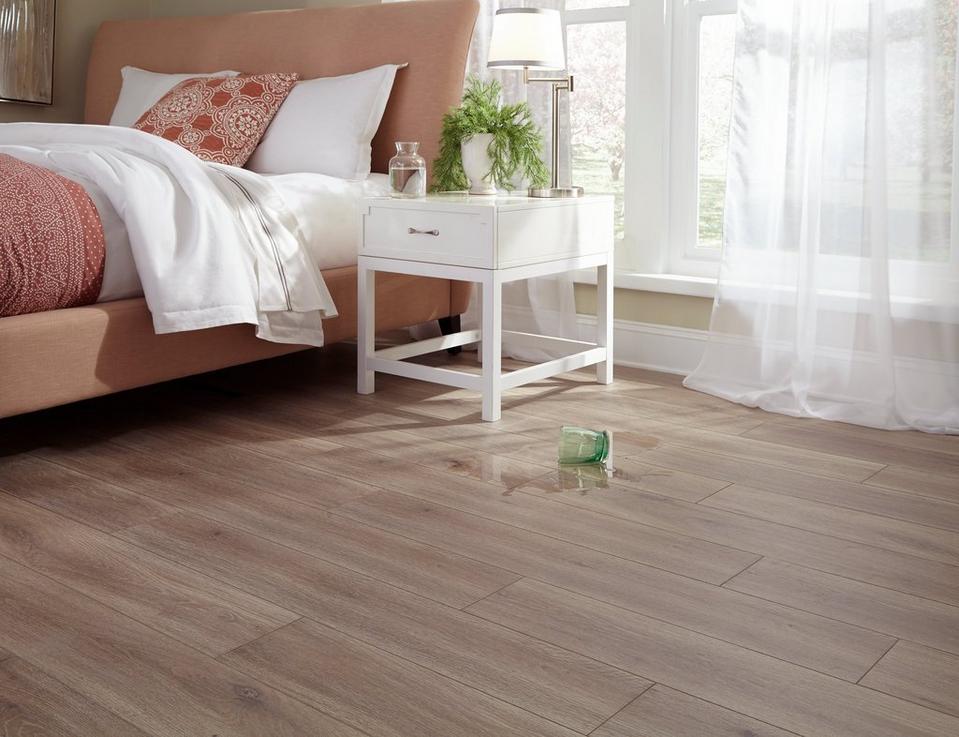 AquaGuard Water-Resistant Wood-Based Laminate not only looks like real hardwood, it feels like real hardwood, too, and all in the durability and affordability of laminate. It features a unique double-coated seal that makes it water-resistant and highly durable to scratches and dents. It can go in any room in the house, such as the kitchen, bathroom, or basement without the need for transition moldings for up to 4,300 sq. feet.
Bamboo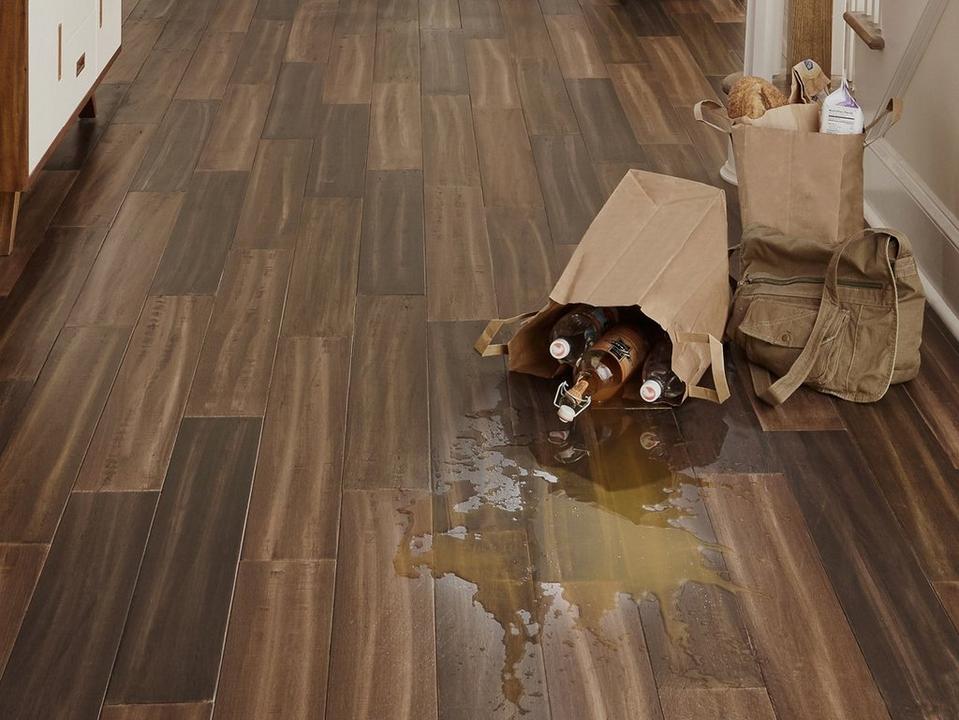 Bamboo flooring can offer a sustainable flooring solution that's both durable and stylish. AquaGuard Bamboo is water-resistant for up to 30 hours, and it's highly durable, so it can take a beating in busy environments with kids and pets. Plus, its water-resistant coating makes it suitable for rooms like kitchens, full bathrooms, and basements. There are several stylish choices, and it doesn't need transition molding for up to 1,600 sq. feet of installation.
Engineered Hardwood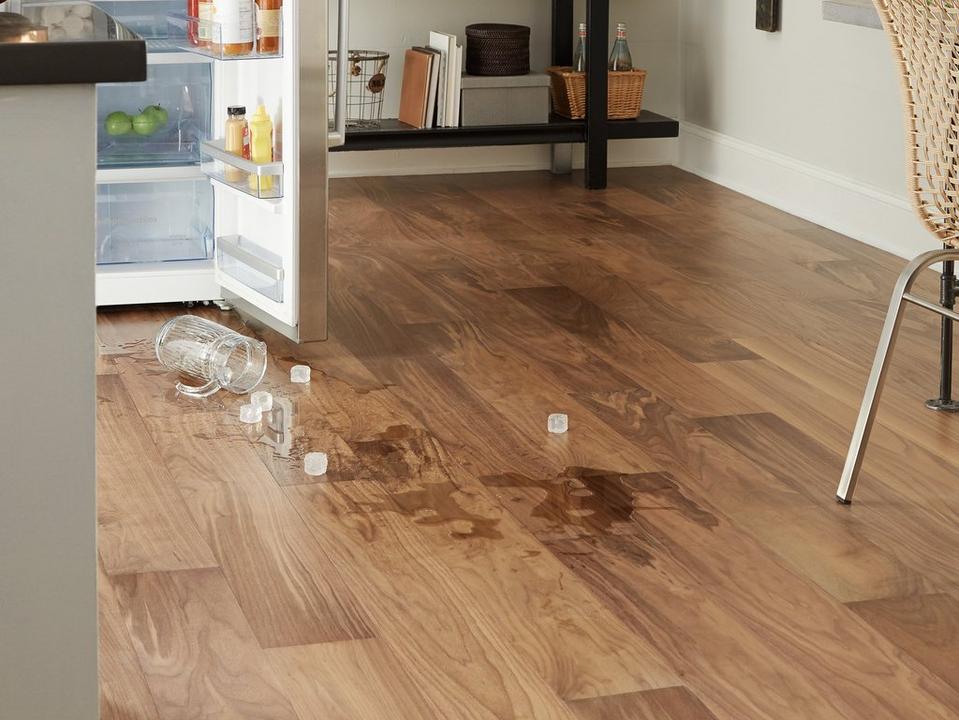 AquaGuard Engineered Hardwood floors are made with layers of real hardwood, a highly-stable limestone core, and UV-cured coating reinforced with quartz for added durability. Aside from being highly durable, AquaGuard Engineered Hardwood can also withstand moisture from spills for up to 24 hours—it's hardwood flooring that can be wet-mopped for cleaning. Plus, there's no acclimation necessary before installing it in your home and it can be installed for up to 4,000 sq. feet without the need of transition molding.
AquaGuard floors come in many different colors and finishes, so it's as stylish as it is a great value to your home. AquaGuard floors have a 15-year commercial warranty and lifetime residential warranty, so you can rest assured that your floors will withstand the test of time.
You can find AquaGuard flooring only at Floor & Decor or browse our selection online. You can also get free Design Services with one of our design experts that can use your vision to help you create your perfect space with the tools and materials you need for the spaces you want to make or redo.