Aug 6, 2019
Moldings 101
Moldings are a necessary finishing touch with any flooring project. Whether you are transitioning between two rooms or between different types of flooring, or if you're framing a space, floor moldings are key to creating a great look!
Here's a quick guide to the types of moldings that are used for various projects.
Floor Moldings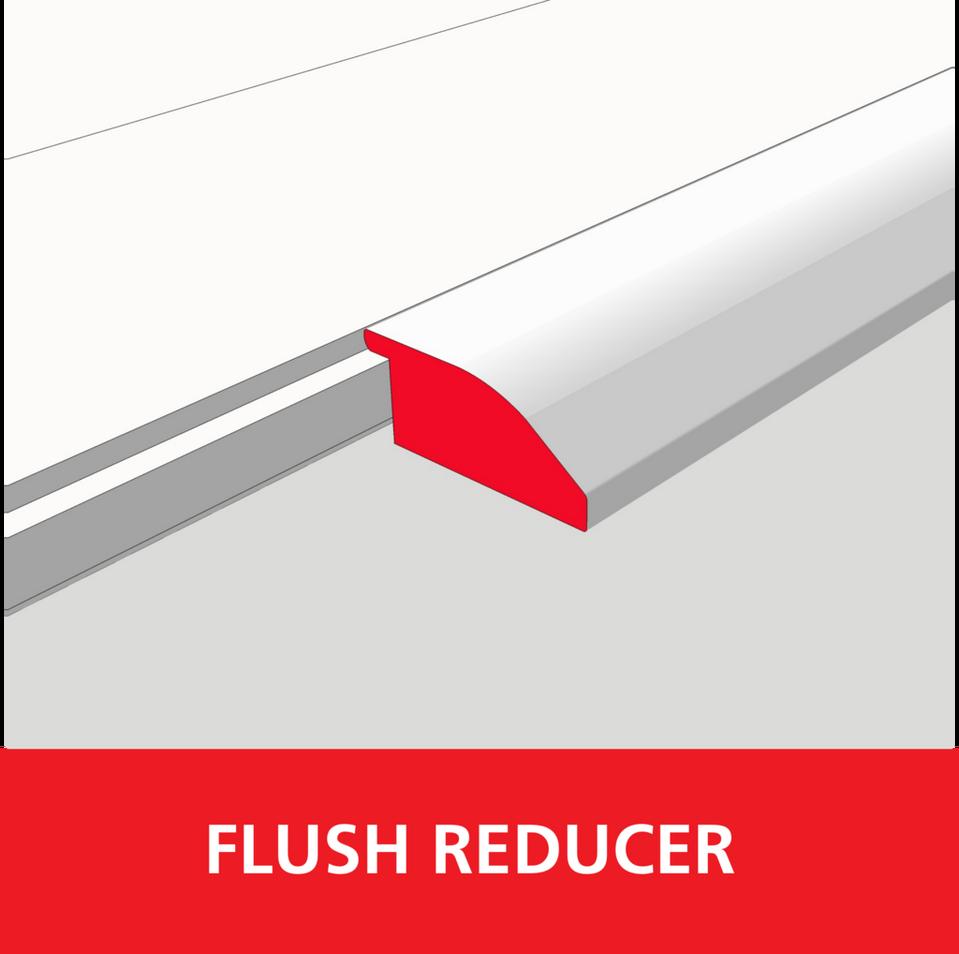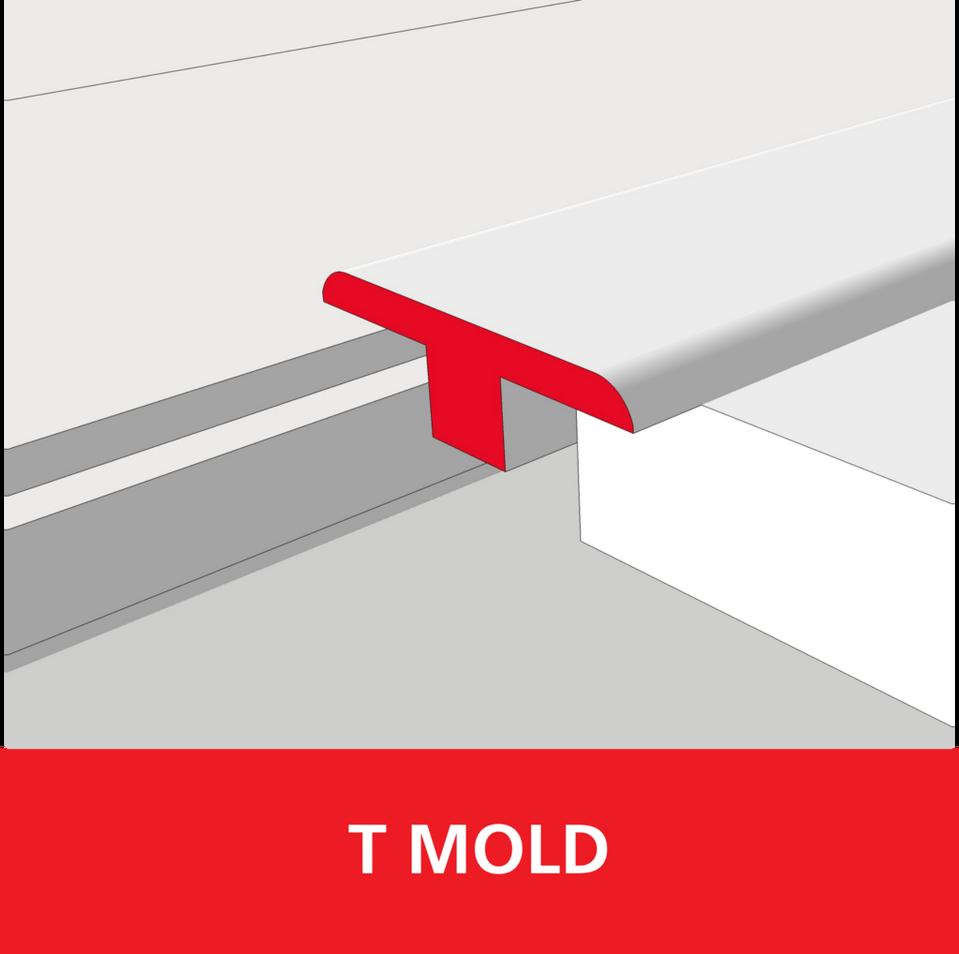 Baby thresholds are used to meet flooring with a vertical surface such as a sliding door, French doors, or fireplaces where a transition to a different flooring is not needed. The baby threshold provides a clean visual look and acts as a cover for the expansion gaps of the flooring boards without obstructing doors.
T-molds are used to join two same-height floors — whether it's different types of wood or other flooring materials, while flush reducers create a completely flushed transition from wood to another type of flooring, such as tile or vinyl.
Stair Moldings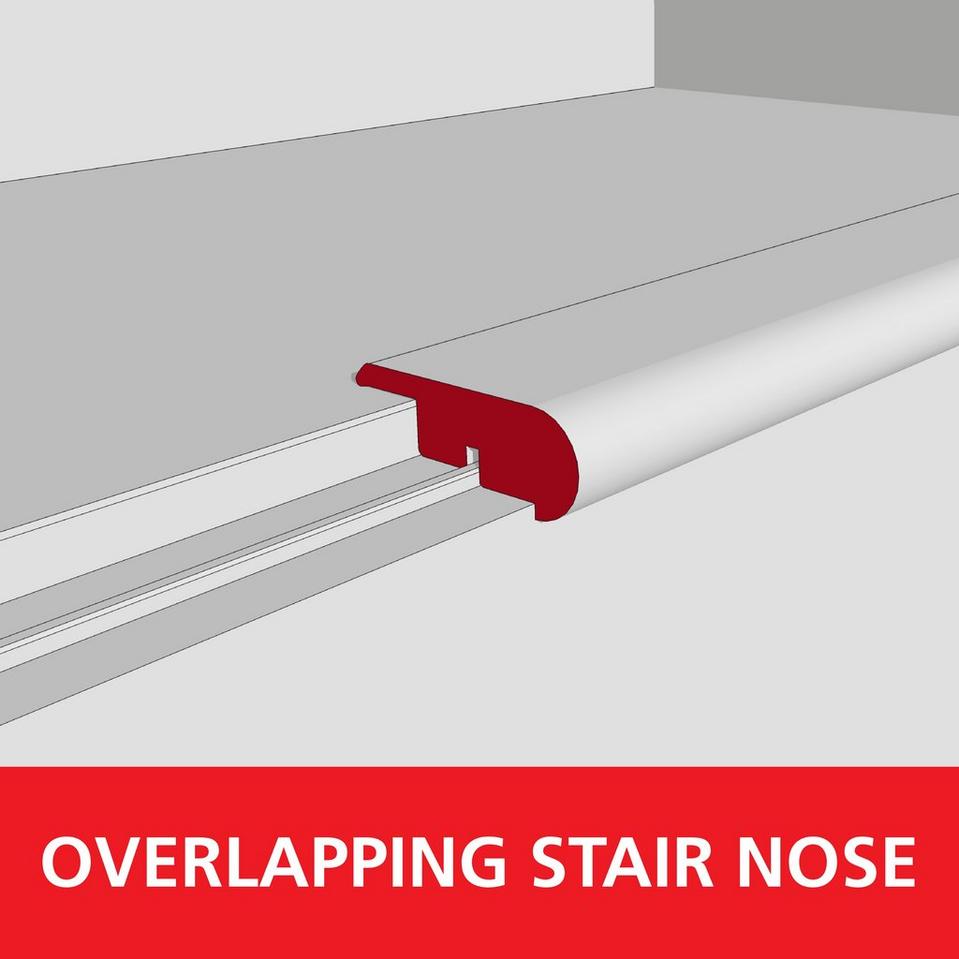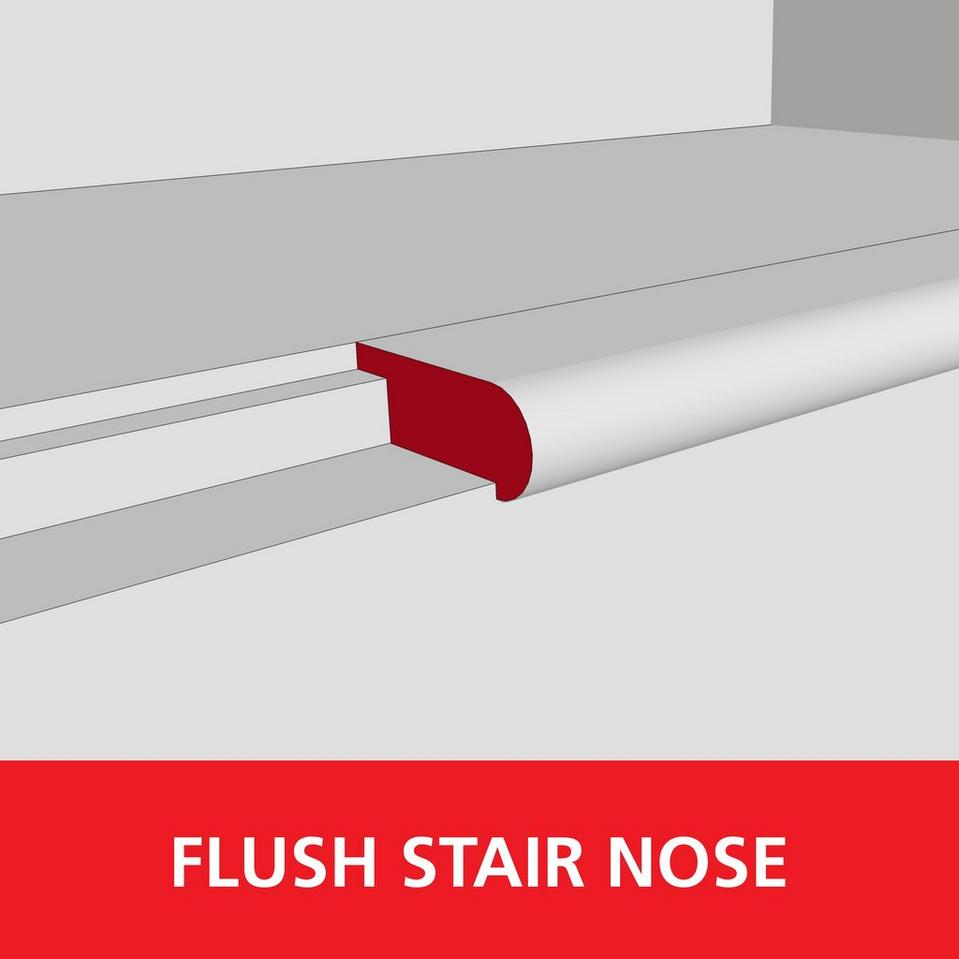 A flush stair nose creates a smooth and flush finish on the edges of your step where the flooring meets the transition and, like the overlapping stair nose, is also used as trim. An overlapping stair nose creates a smooth transition from the floor to the edge of the stairs. Stair noses can also be used as trim to finish off open balconies or step-downs in an open concept space.
Wall Moldings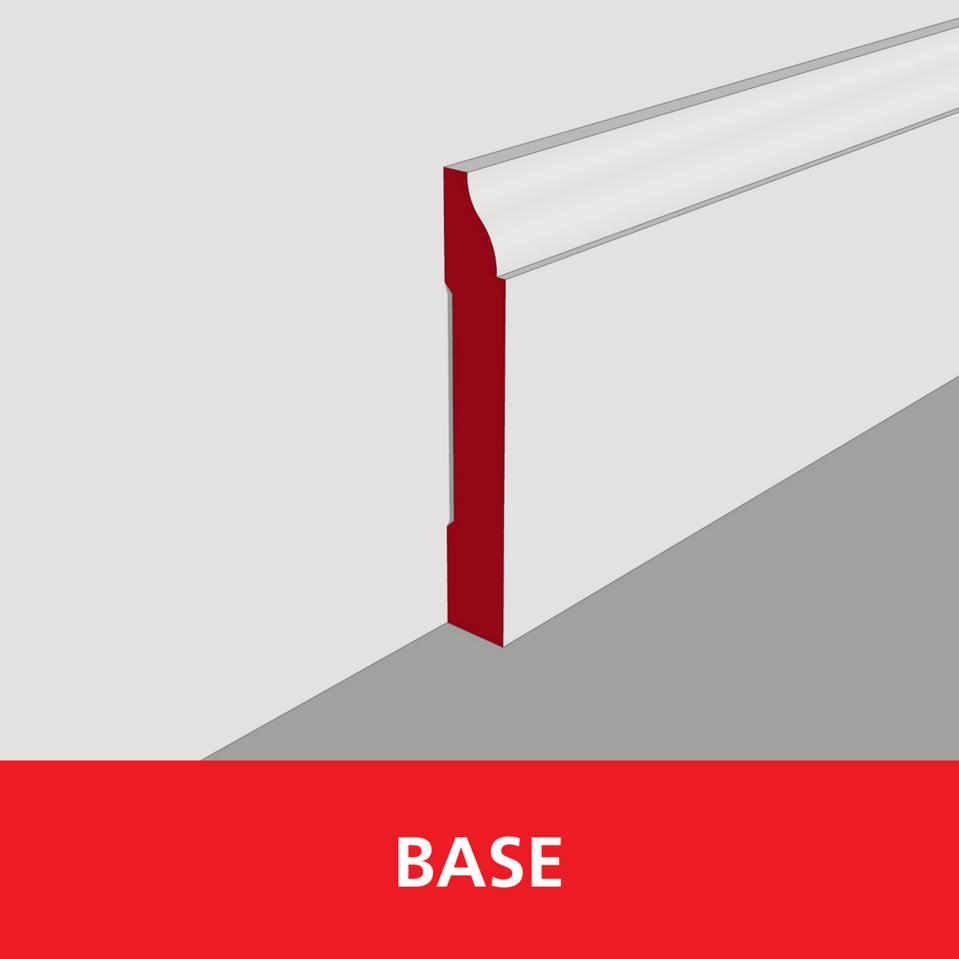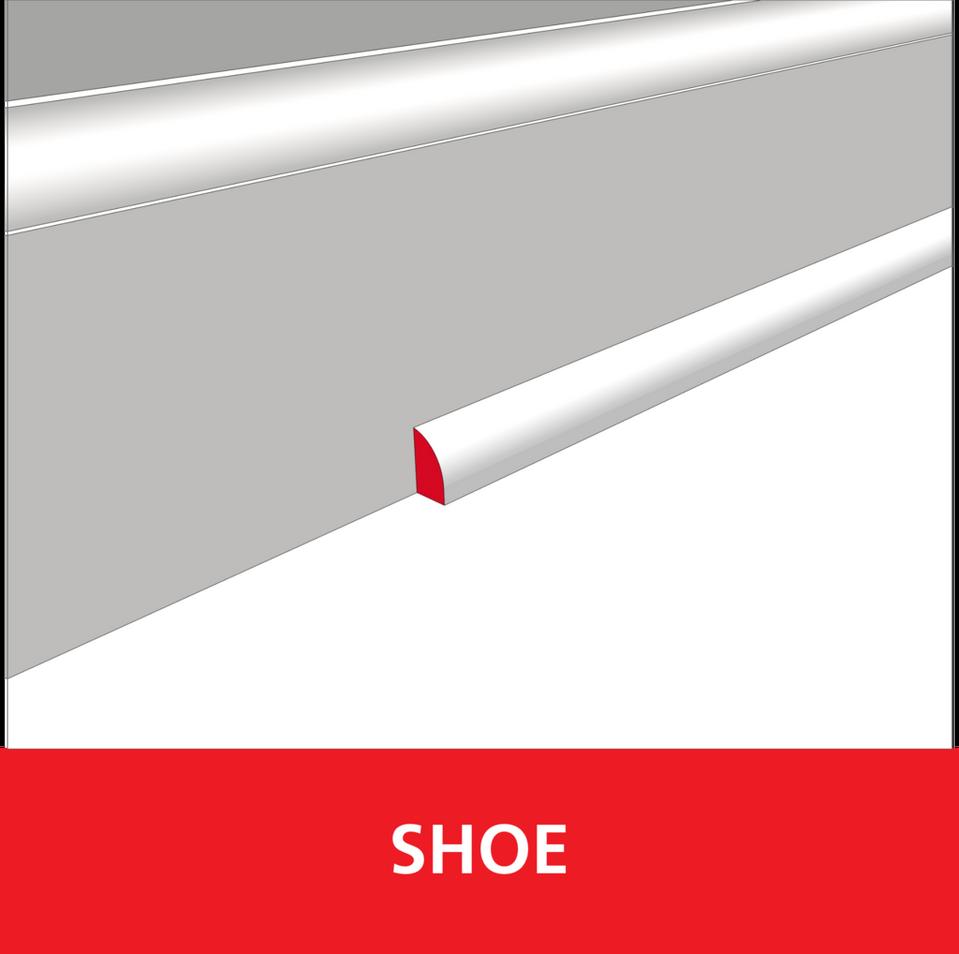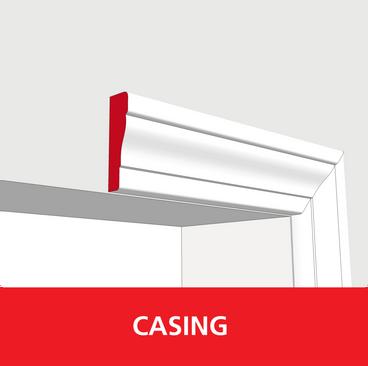 Casing molding is used to create the frame for a doorway or window. It can be fashioned with a different cut to finish off the style of the space where it's installed.
Shoe molding is smaller than base molding. It conceals cut lines on tile and stone installations when there is no need to cover expansion gaps.
Base molding is the board covering the bottom of the interior wall — it's installed in the joint where the wall and the floor meet. Base molding is commonly used in the installation of hard-surface flooring, such as wood or laminate, to cover expansion gaps and the uneven, rough-cut edges of the flooring material.
Want to find the right type of molding for your space? You can get started right here, where you can shop baseboards and moldings by material and use.