Sep 26, 2019
Ways To Use The Herringbone Trend
The herringbone pattern is popping up everywhere because it's an easy way to change up the monotony of traditional patterns in tile, wood, stone, and more!
So what exactly is herringbone? In a herringbone pattern, the end of one plank meets the side of another making a slightly staggered look. See how you can enhance your space or room with a herringbone pattern, either on the floor or on the wall!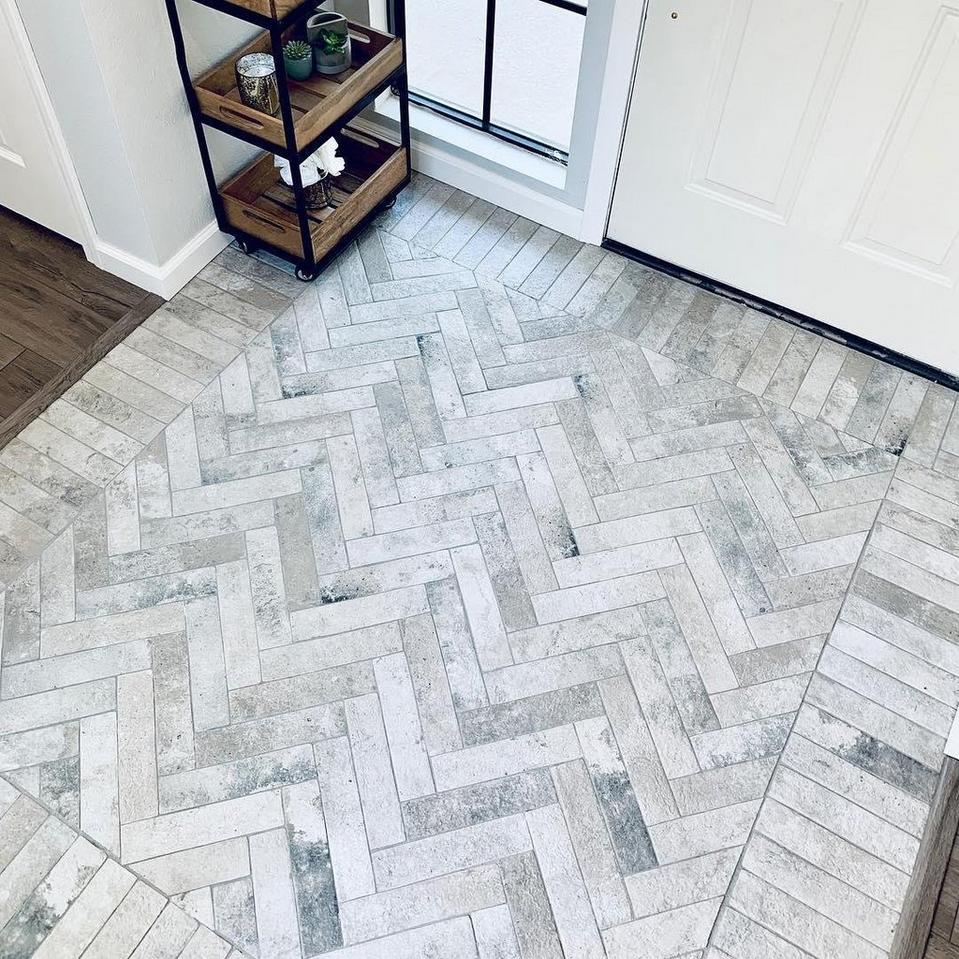 Herringbone can make a grand entrance! A foyer is a perfect place to make the mark of the personal style that guests will see throughout your home by making it the first thing that people see.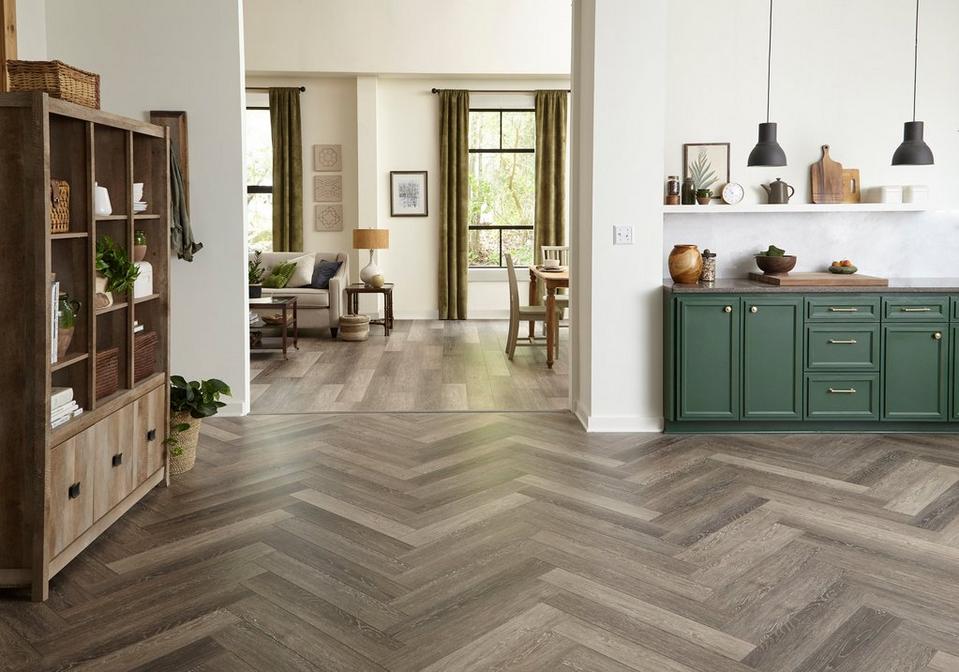 Update the look of wood without reinventing the wheel. Arrange wood planks in a herringbone pattern so the unique grain and finish of the wood floors will add depth and texture to the space!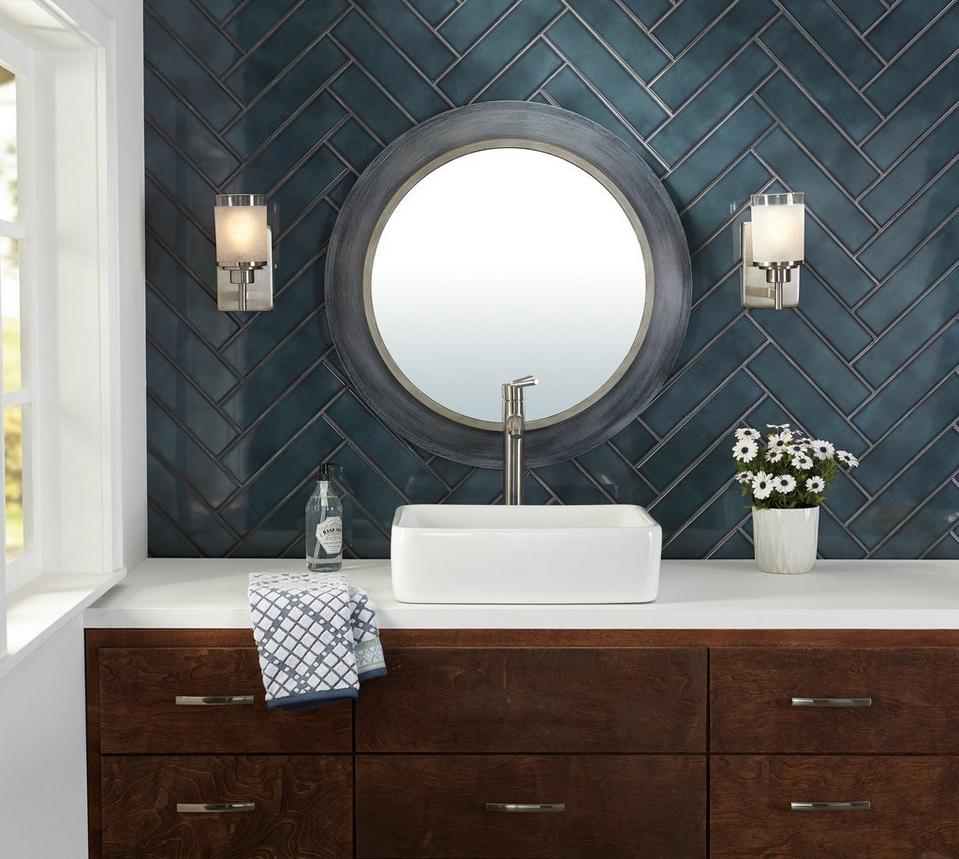 A backsplash is functional, but it can also be fashionable. Subway tiles laid out in a herringbone pattern can give the space above your countertops a sharp yet uplifting feel!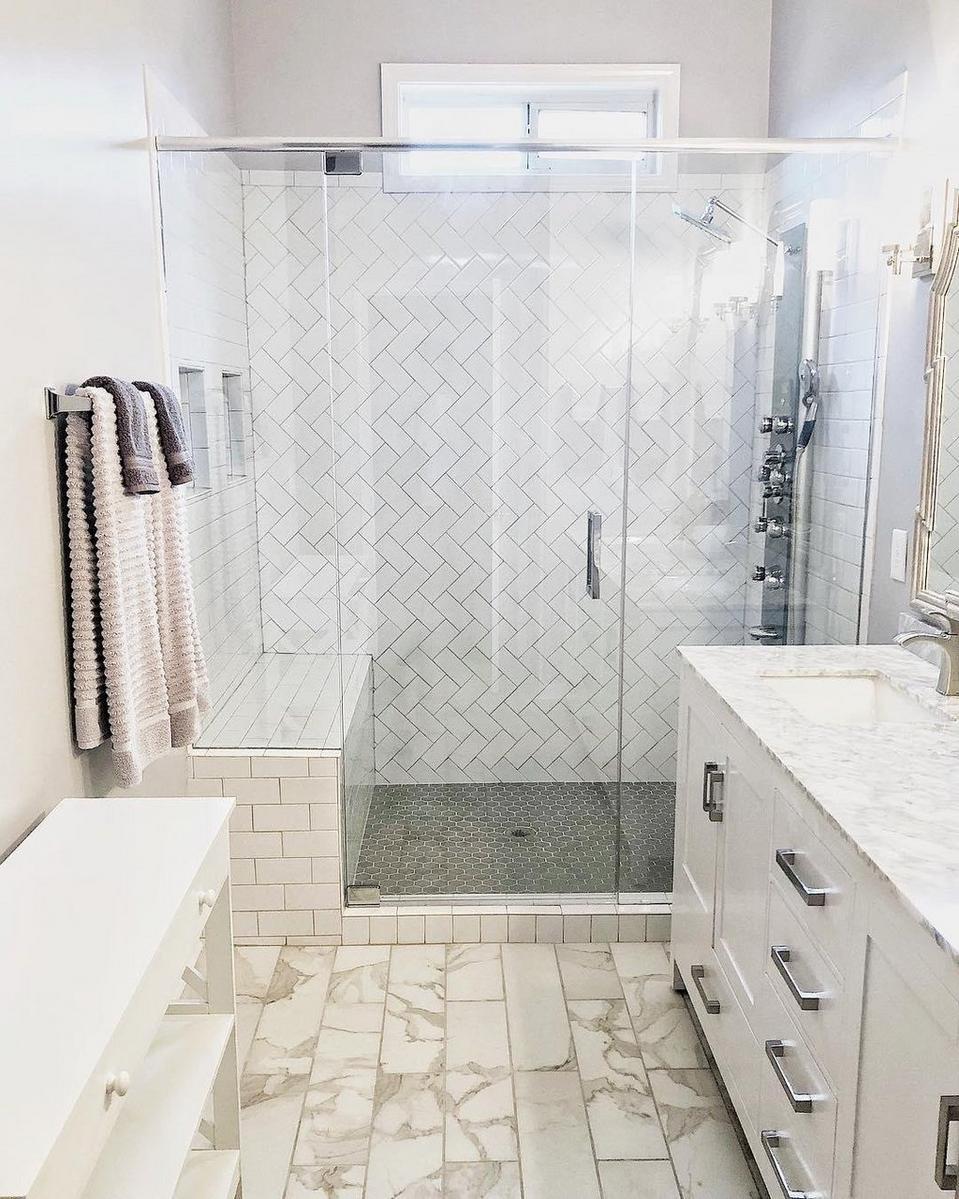 Plus, you can even use a herringbone pattern to create an accent wall in your kitchen or bathroom. If your shower has a glass door, take advantage of the exposed wall space to add interest (and a little drama)!
The herringbone pattern takes a little more work to execute properly, but it's well worth it! If you're digging the herringbone pattern in these spaces, you should head over to our Inspiration Gallery to see where herringbone keeps popping up! And if you think you're ready for a quick update, you can meet with a Floor & Decor designer for free design services to discuss how a herringbone pattern can add some visual appeal to your space!