Oct 31, 2019
Trending Sizes – 24×48 & 15×30
If you like the idea of large format tile for your home but you don't know what size would work best, consider those that are 15 x 30 or 24 x 48. Large format tile of these dimensions are extremely popular because they're so versatile. Here are a few things to keep in mind about these sizes of large format tile.
Why These Sizes?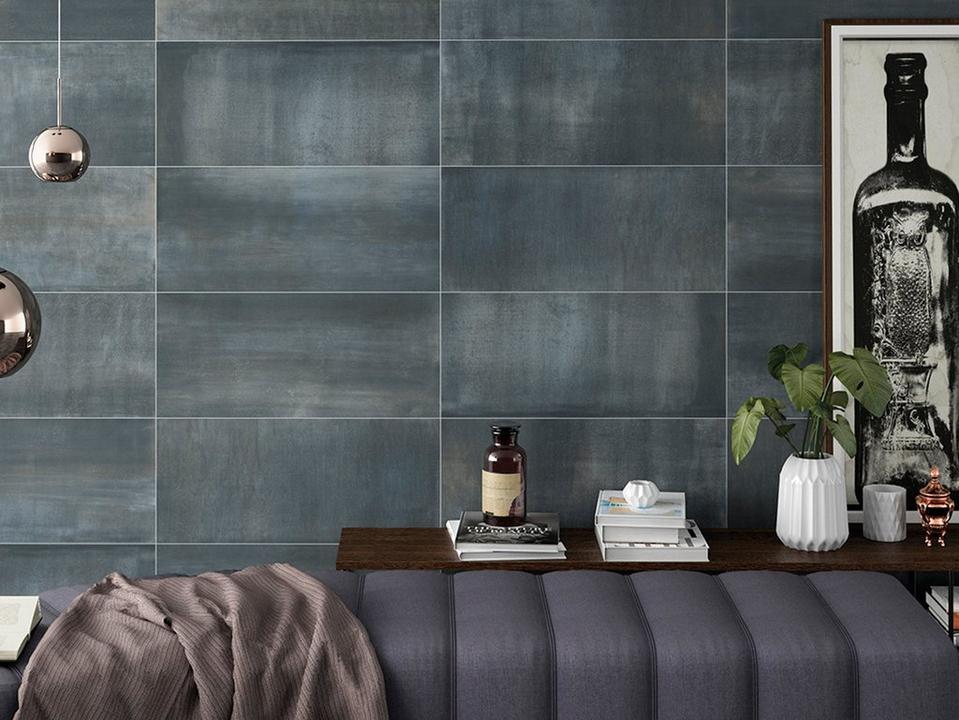 Large format tile projects require some considerations, like transporting and storing larger sizes of tile into the project space.
At such an accessible size as 15 x 30 and 24 x 48, you're able to get the same benefits of large format tile—like this Adessi Millennium Steel Porcelain Tile—without the extra steps of transporting bigger tile or finding proper storage for it.
What Can I Do With These Sizes Of Large Format Tile?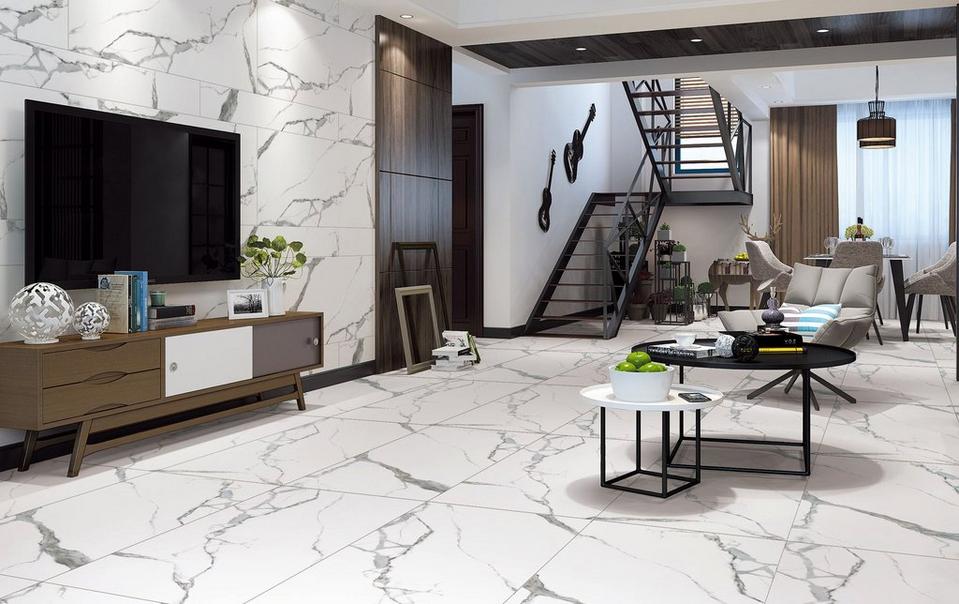 Large format tile at 15 x 30 and 24 x 48 can still make your space appear bigger! Calcutta Matte Porcelain Tile at 24 x 48 makes this living room area seem vast and open with minimal grout lines on the floor and wall. The easy-to-manage dimensions also make it easy to design a vertical space like a backsplash or accent wall.
What Styles Are Available?
You'll see several styles of stone-look tile in 15 x 30 and 24 x 48 that suit growing trends in modern and traditional spaces. For example, this large format Montalcino Brindisi Bianco Matte Porcelain Tile puts a spin on this traditional kitchen by showing off more of that classic marble floor.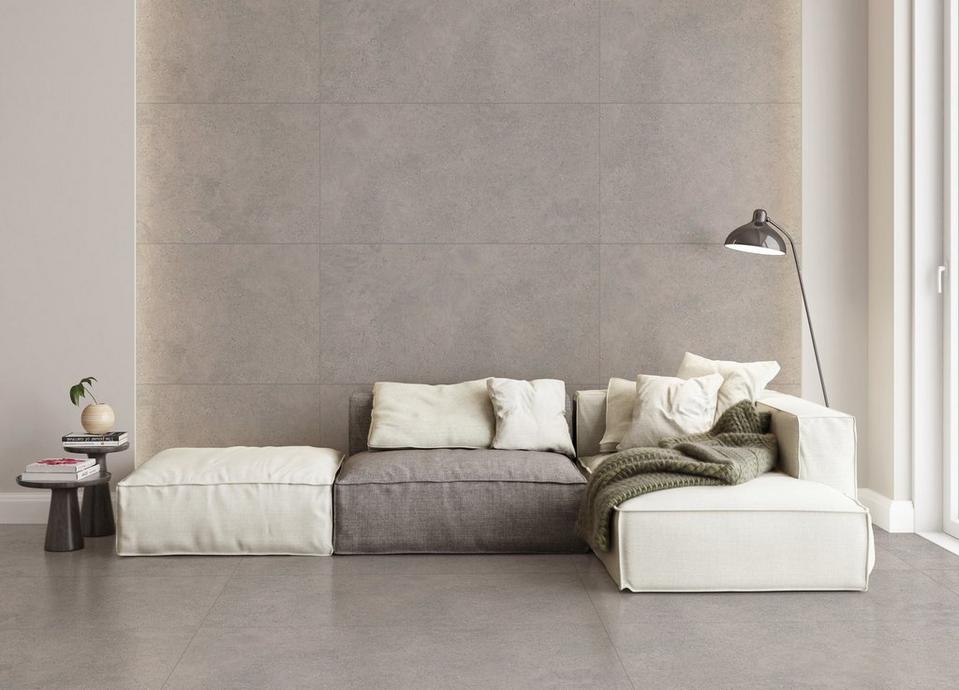 15 x 30 and 24 x 48 cement-look tile is popular in industrial-styled spaces. Not only can cement-look finishes bring out that factory-to-loft look, the reduced number of grout lines needed for large format tile can recreate the look of seamless cement surfaces found in urban spaces. You can see that look here with Everest Grey Matte Porcelain Tile in this modern-industrial space.
If you think 15 x 30 or 24 x 48 tile is right for you next project, a design expert can help you achieve the look you're going for! All you have to do is schedule a design appointment to take advantage of FREE design services.
As always, you can shop more styles of large format tile on the tile shopping page or at your local Floor & Decor!