Feb 6, 2020
Underlayment 101
We're adventuring below the surface of flooring to understand underlayment. Underlayment is a crucial step in flooring installation because it provides a protective layer between subflooring and the finished materials. It is the essential element to any floor's longevity: hardwood, bamboo, engineered wood, laminate, vinyl and tile.
Underlayment works hard beneath your flooring in five ways:
Sound Reduction
Moisture and Mold Protection
Thermal Barrier
Floor Cushioning
Crush Proof Technology
The most important underlayment features are moisture protection and sound reduction. Moisture will spoil any flooring short-term and long-term. As we say at Floor & Decor, "Moisture is the enemy of flooring."
Floor & Decor offers multiple formats and tiers of underlayment, so you find the option that fits your project needs. EZ Foam, SENTINEL and ECO-ULTRA QUIET are quality underlayment options with their own performance attributes.
Compare Floor & Decor products below: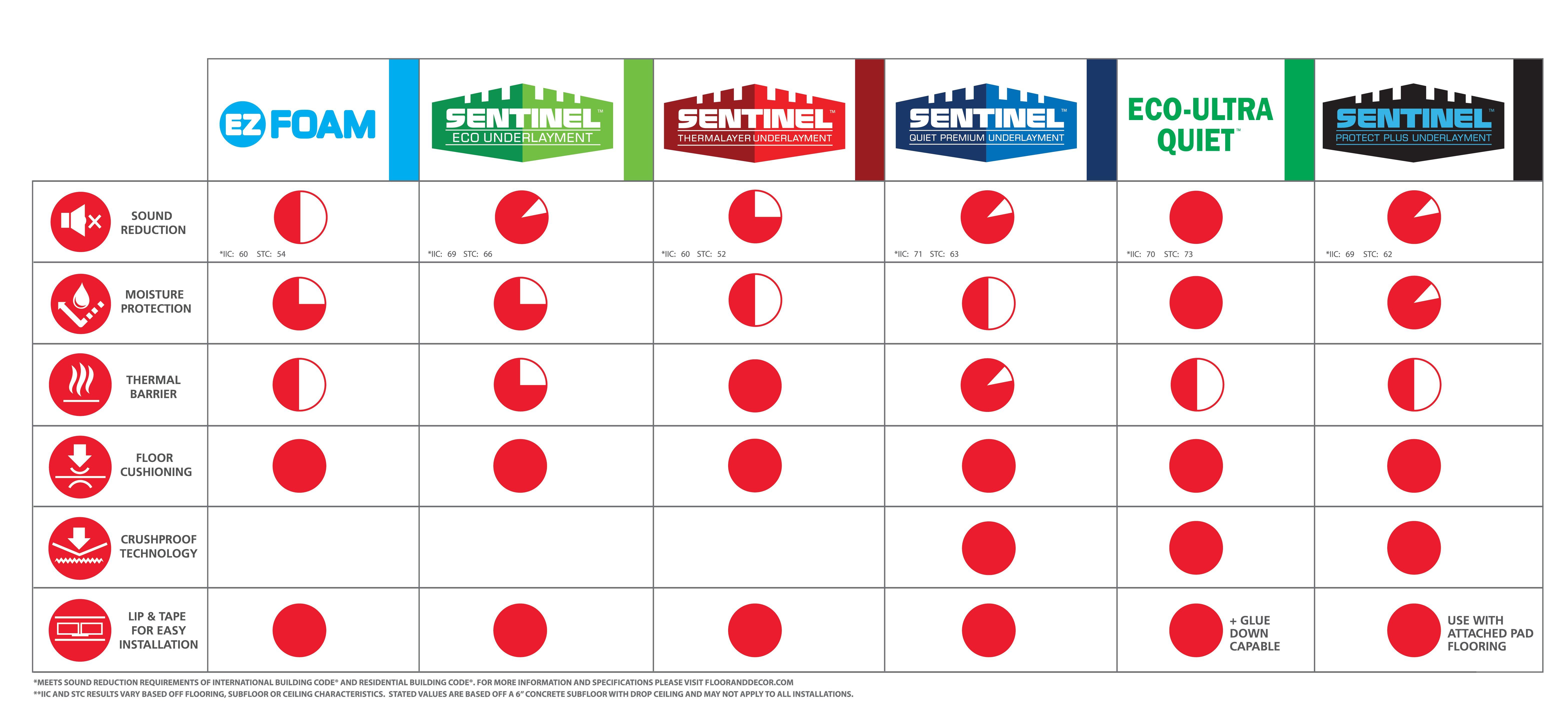 If you're still unsure about which underlayment is the right choice for your home, visit in-store for a chance to shop the Floor & Decor underlayment materials up close. Each store features a simple interactive station where you can feel, hear and compare underlayment options side-by-side. Make note, underlayment installation is unique to the type of flooring used in your project. It is best to consult the flooring installation guide and cross reference the underlayment installation guide to ensure you are following the standards of both and get the best project results.

EZ FOAM | SENTINEL QUIET PREMIUM | ECO-ULTRA QUIET
View all Floor & Decor underlayment options here.
Don't tread lightly when it comes to your flooring questions. You're building the foundation of your home. Make sure the prep materials are quality and installed with time and attention to detail. Underlayment isn't over complicated when the choices are made simple at Floor & Decor.