Jul 11, 2019
5 Kitchen Trends to Look Out For
If you're feeling overwhelmed with all the kitchen design ideas, take a look at these simple yet impactful looks that are great for any kitchen.
Clean Contemporary Looks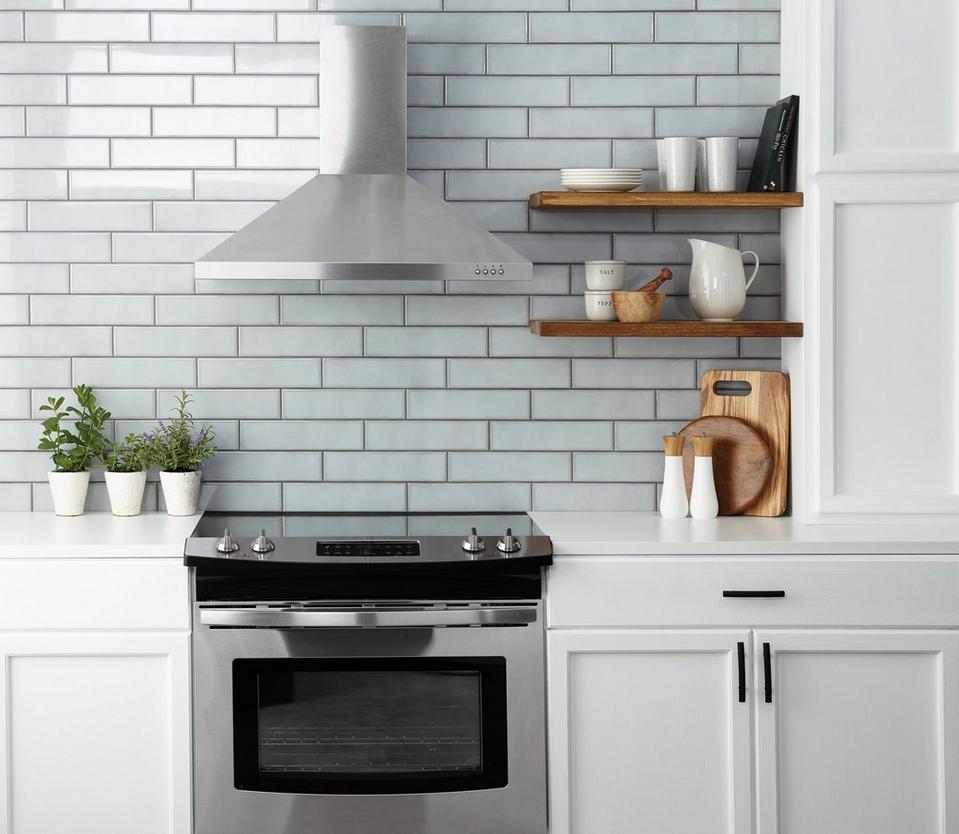 A contemporary kitchen is easy to design. With clean lines and versatile neutrals like blue and white, it's easy to create something with enduring style. You can even transition styles over time, like with the addition of the floating wood corner shelves that bring in a touch of farmhouse.
Statement Backsplashes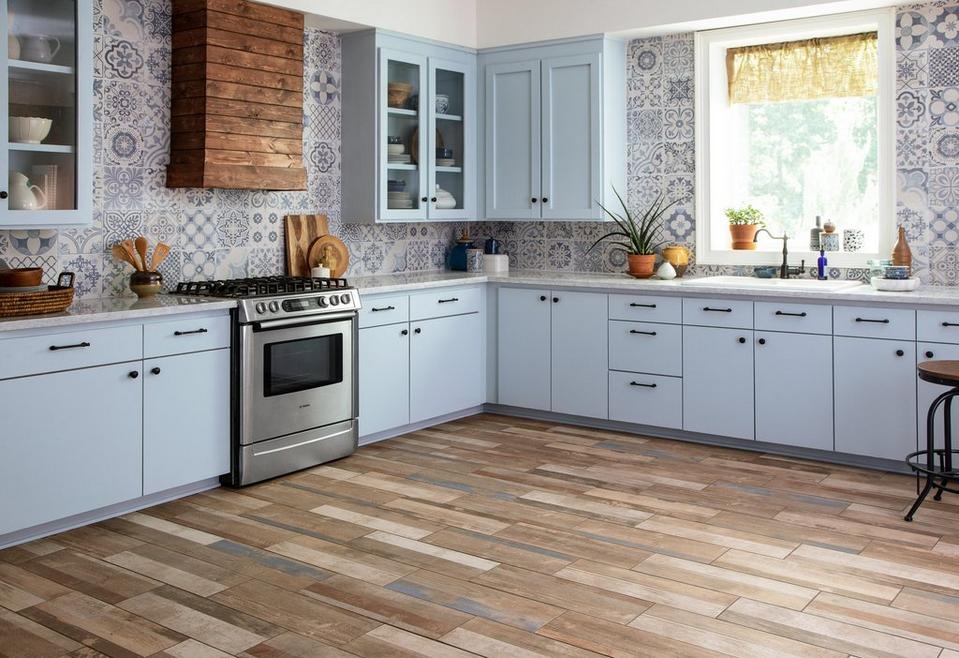 Your backsplash might be something that goes from the countertop to the ceiling (like here), or only from the countertop to the cabinets. Either way, make your backsplash count. A bold backsplash can set the tone for the kitchen's style, like this French farmhouse kitchen, and it can leave a lasting impression.
Contrast
A neutral space can be ideal for incorporating a higher level of contrast. Creating contrast allows elements such as your cabinets or backsplash to pop. One way to create contrast is by installing a dark backsplash against light cabinetry and quartzite countertops. Another way to create contrast is by using a mosaic in your backsplash or playing with color in different areas.
Gray Tones
Don't go thinking that gray is dreary! Gray is taking over because it's versatile and timeless—you can even find it in bright spaces. Mixing varying shades of this neutral color for all kinds of designs, like in the stone of Viviano Carrara Cross Marble Tile, can help create depth in your space.
Beveled Tile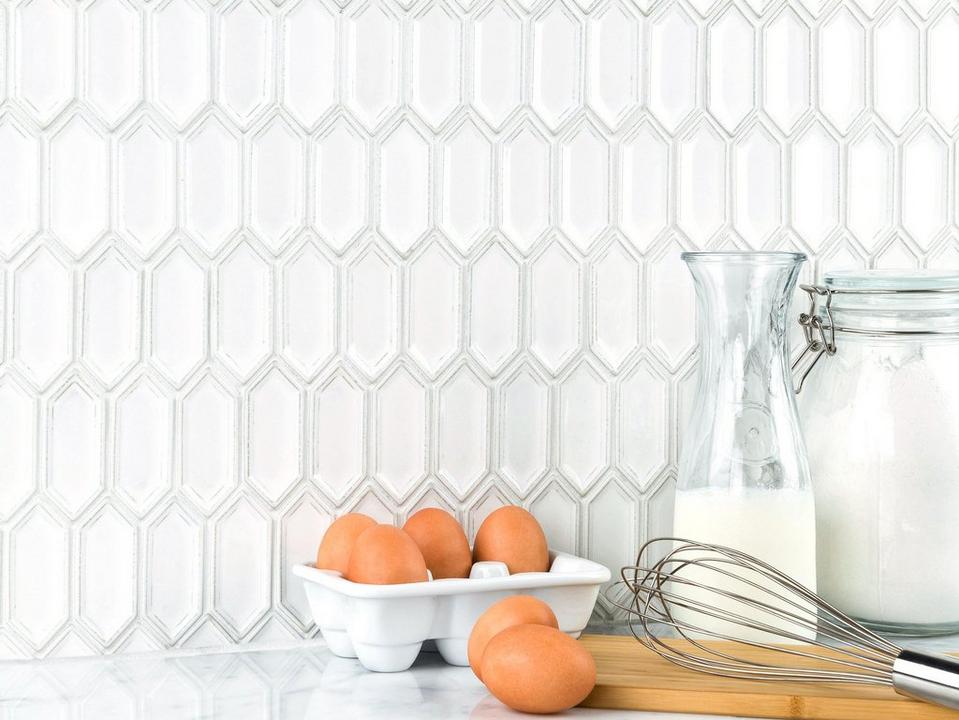 Subtle details can still pack a punch. Beveled or structured tile make for a dimensional addition to your contemporary or modern design! This Villa Alabaster Picket Ceramic Mosaic has a concave structure that adds a unique twist to the picket mosaic that has become so popular.
To get started on your kitchen update, take a look at new kitchen designs, backsplash inspirations, and real customer looks to find something you can put in your kitchen. Once you have a vision, we can help you come up with a plan! Our professional design experts at your local Floor & Decor can help you get your project started with FREE design services.
To learn more about these trends, watch the Kitchen Design Trends video, where our Senior Director of Design Services walks you through ways to incorporate these trends!