Dec 10, 2019
Make Your Backsplash Fashionable
A kitchen backsplash is designed to protect your walls from kitchen splashes and spills, but it can also be a fashionable accent. Here's how you can use a backsplash to take your kitchen style to the next level.
Go to New Heights

A backsplash doesn't have to stop when it hits the cabinets. If you have exposed kitchen shelving, install your tile from countertop to ceiling to add a sense of height in even small kitchens. Or, if you have plenty of space to work with and you only want the tile in one area, create spatial boundaries with the tile itself by cutting it off at a certain point!
Give It Dimension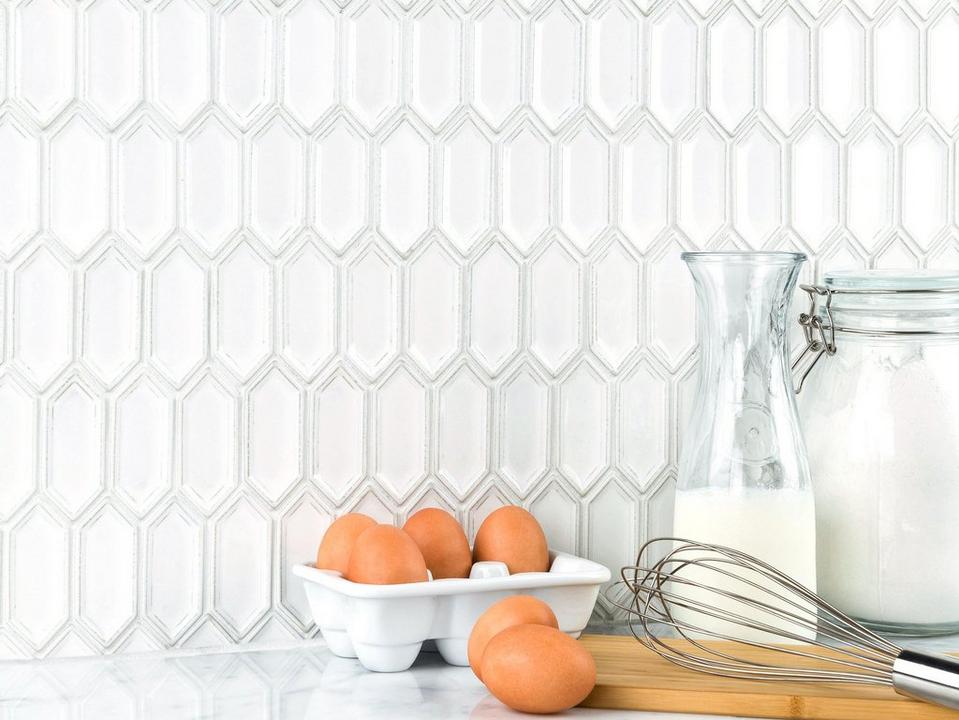 Give your backsplash some extra dimension with structured tile, which can be subtle while still making a significant difference to the look. Structure enhances the style of simple shapes, like in the concave Villa Alabaster Picket Ceramic Mosaic.
Make It Decorative

With a decorative tile, you can make your backsplash the focal point of your kitchen! A brightly patterned tile like Fiorella Matte Ceramic Tile or an intricate mosaic like Circulo Polished Porcelain Mosaic can help set the tone for your style and add artistic edge.
You can browse even more backsplashes and design ideas in our dedicated Backsplash Inspiration Gallery. If you think you're ready to update your backsplash, a design expert at a local Floor & Decor can help! At your free design consultation, your designer will help you find more styles and design options for your kitchen. Find your store location and book a design appointment online.