Aug 16, 2018
Get Inspired: Gold Accents
Gold is all that glitters these days, and it's taking over living rooms, dining rooms, and bathrooms. Gold, like many metal-toned accents, is used to reflect light in subtle ways and brighten up an otherwise dreary or plain space in an unexpected way. Some people that apply Feng Shui designing principles to their space even say that adding gold elements can invite wealth and prosperity to a household.
Gold accents can be added in lots of different ways, but innovative WaterJet technology has made it possible to pair gold with porcelain, marble, and glass. Here are just some of the ways gold is used in decorating.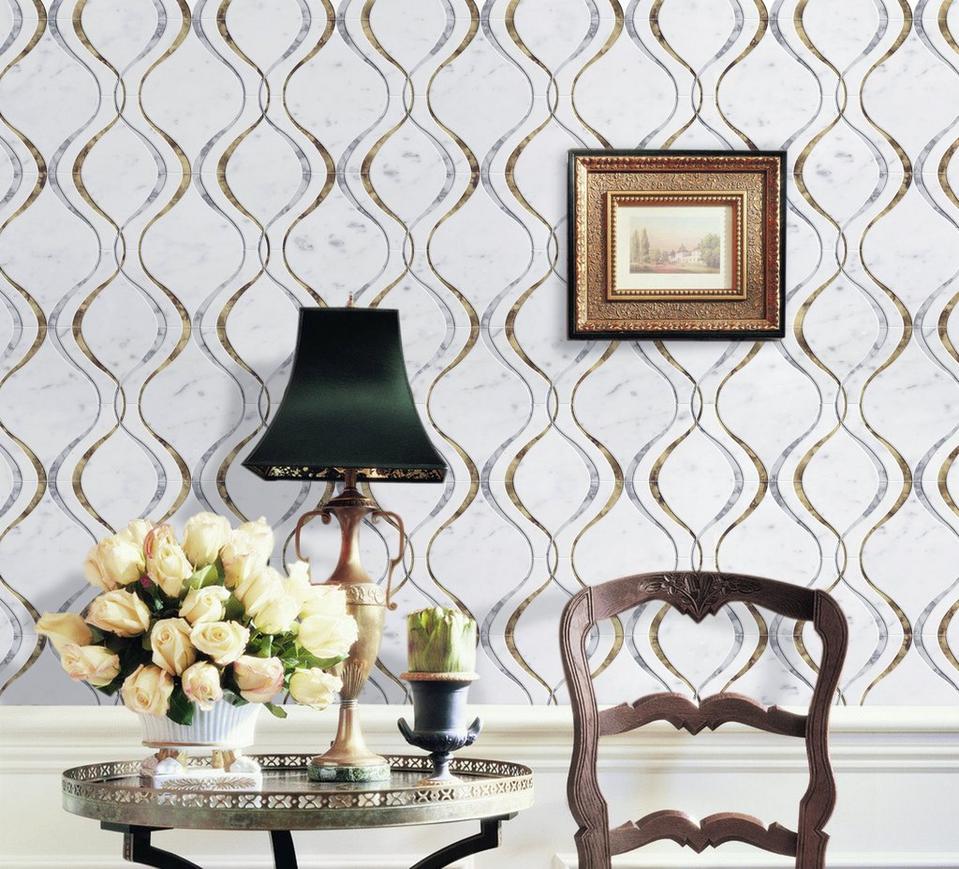 High-polish gold accents can add shimmer to a room. This Viviano Marmo mosaic tile pairs marble with gleaming, deep gold tone mirror giving it an iridescent look. The deep tone of gold would look its best in a room that gets a lot of natural light during the morning or twilight hours of the day, like a sunroom or living room with tall windows.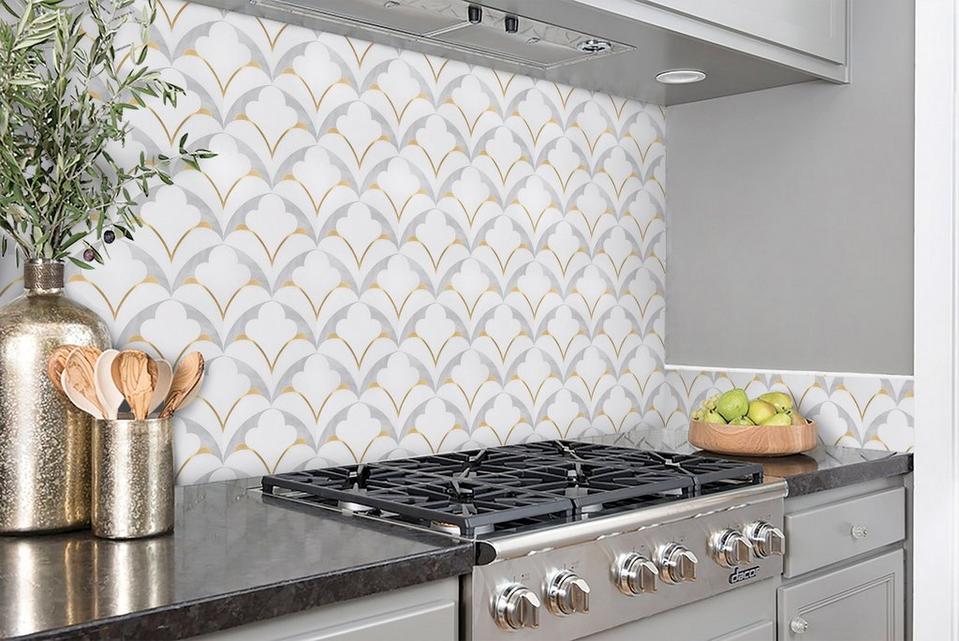 Brushed gold can tone down the shimmer while keeping the gorgeous gold hue. You can even pair gold with other metal tones to add a little extra dimension to the palette of colors you're using. This Viviano Marmo tile set with grey and white marble pieces and brushed gold is used to add brightness to this grey-tone kitchen, and the natural light doesn't add glare.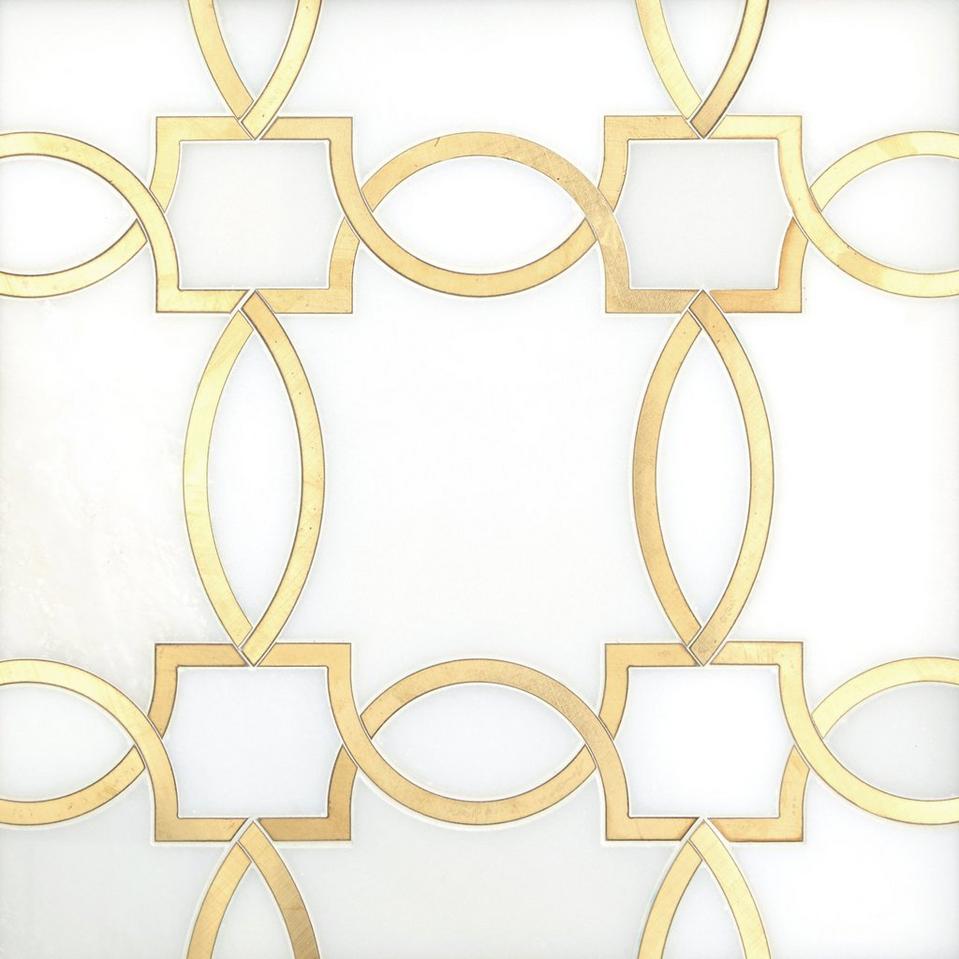 Gold-toned polished brass brings backs a feel from the Golden Age, so you can add a little vintage feel with it. Use brass tile with a geometric detail in modern spaces where the gold color can shine, like in this tile. This square-cut brass with white marble contrast well in a dark blue or deep green room, especially in a living room or office that has a mid-century modern look.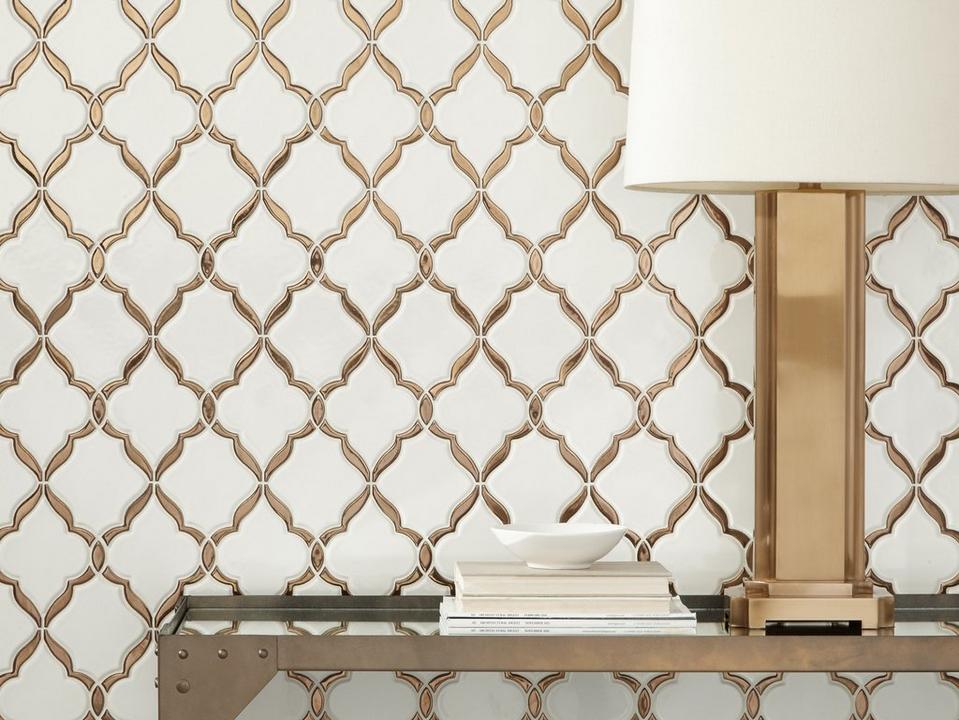 For a classic look, keep an eye out for gold accents that incorporate intricate details. This Oro polished porcelain uses gold to bring out the Victorian-era filigree. It can be used in bathrooms or kitchens, but it can replace wallpaper in rooms like hallways or living rooms. While it would look excellent with other Victorian-era design pieces, it contrasts well with the vintage art deco look that's coming back, too, like this lamp and console table.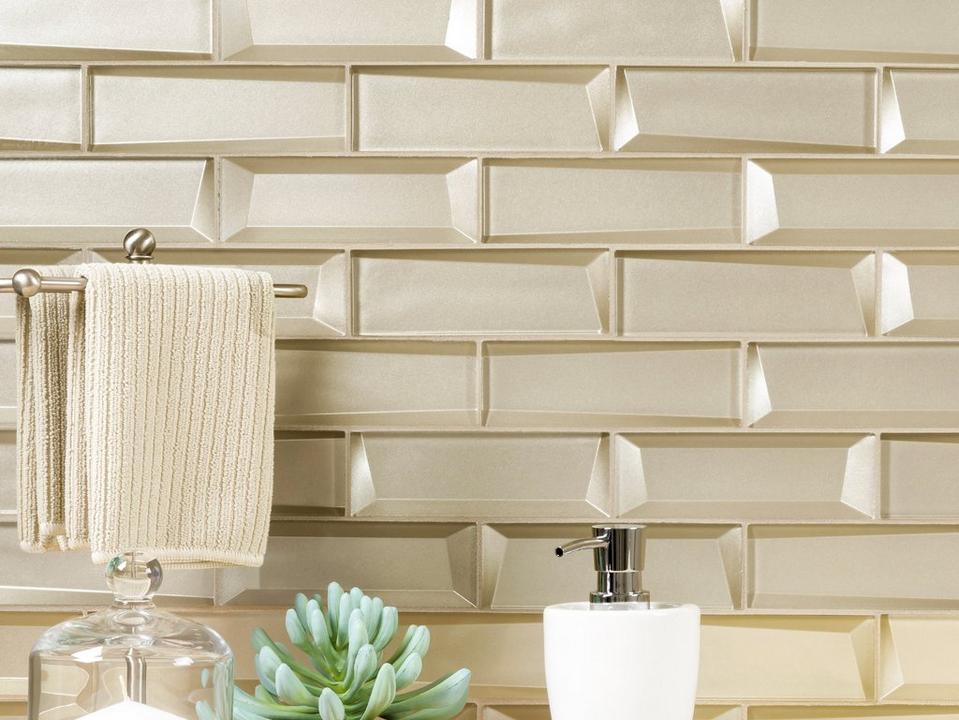 Want to go full gold bar for your space? Instead of going for a gold-leaf finish, look for a glass mosaic that has a gold undertone. This Viviano Mosaici adds some extra dimension to the high beam of the tile. This mosaic is geometrically cut to draw attention to the clarity of the glass and the luster of the gold tone; both elements shake things up in the look of the tile while waking things up in the space.
If you want to learn all the other ways you can incorporate gold and other metal tones into your space, you can schedule a free design appointment at your local Floor & Decor. Get more news on trends and other bits of inspiration on our online Inspiration Center.