5 Ways To Add a Pop of Blue to Your White Kitchen
While it may seem simple, classic blue and white kitchens can be warm, inviting, and a true focal point of the home. Let's dive in and discover five not-so-boring ways to turn ordinary white kitchens into memorable standouts.
View as Article
1. Create a Focal Point With a Countertop-to-Ceiling Backsplash
Taking [navy tiles](https://www.flooranddecor.com/tile?prefn1=color&prefv1=Blue) from the counter to the ceiling is a great way to punch up the color in a classic white kitchen. By using a unique installation pattern, like herringbone, and bringing the tile to the ceiling, you can create a functional [accent wall](https://www.flooranddecor.com/blogs/top-five-accent-wall-ideas.html).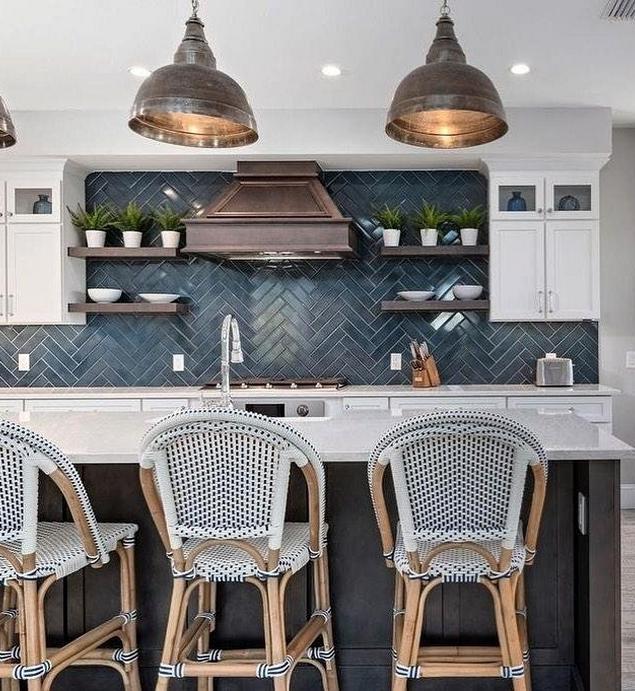 2. Use Patterned Tile for More Personality
Use [patterned tiles](https://www.flooranddecor.com/patterned-floors) to brighten, add dimension, and bring your personality in the space. Patterned tiles are a great alternative to wallpaper and come in various styles and colors. Highlight the area above your cooktop or go wall to wall for a full backsplash.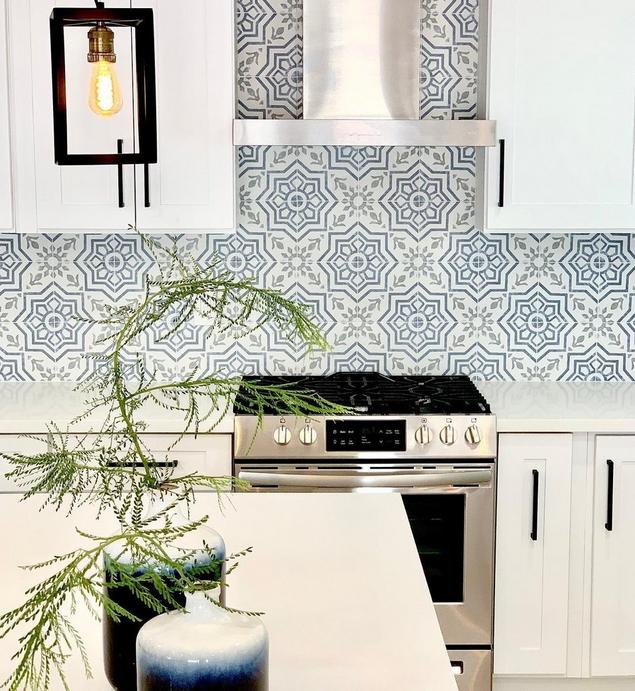 3. Pair Blue With Marble for a Luxury Look
Help your kitchen take shape as a warm and upscale gathering space with classic marble and blue accents. Textured materials, like [stone and marble](https://www.flooranddecor.com/stone), add life to flat white or blue cabinetry. Invest in a timeless look that can take on bold colors over time.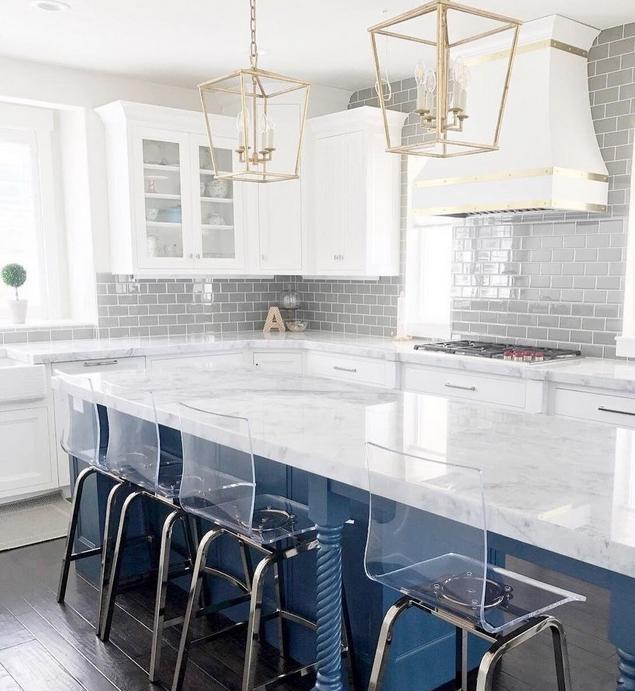 4. Don't Overlook Patterned Blue & White Floor Tile
If you need a subtle pop of color, use a [blue and white floor](https://www.flooranddecor.com/tile?prefn1=color&prefv1=Blue%7CWhite) tile to create interest from the ground up. Choose a tile that brings in your personality and offers durability like [porcelain](https://www.flooranddecor.com/porcelain-tile).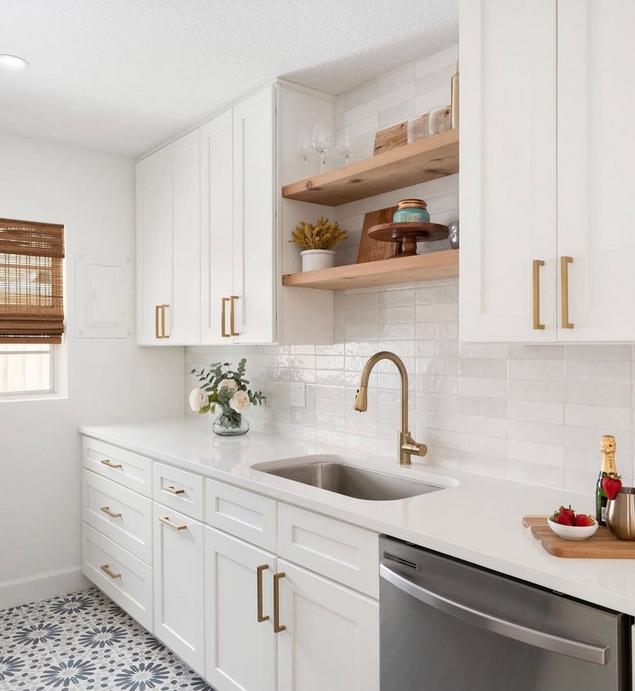 5. Bring in the Bold With Blue Cabinets
Cabinet painting is a great weekend DIY project. Complement existing or new tile with a bold blue cabinet color. Take time to explore different shades and complementary [hardware finishes](https://www.flooranddecor.com/bathroom-hardware) and don't forget to bring your tile with you while you paint shop.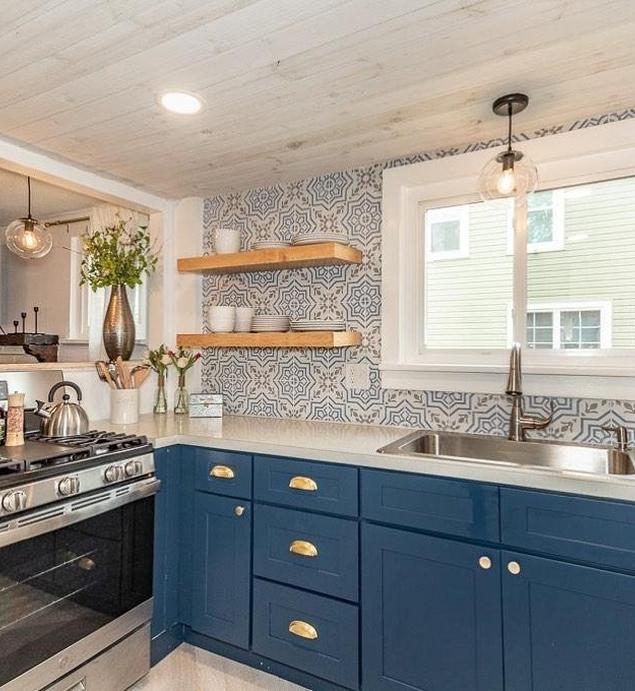 Freshen up With Blue & White
Don't let a color refresh pass you by. Dive into the deep blue and dare to give your space a splash of color.
View as Gallery