10 Ways to Make Your Small Bathroom Look Bigger
Is your bathroom feeling cramped? You may be wondering how to make your small space look bigger. At Floor & Decor, we have all the tips and tricks for the perfect small bathroom design.
View as Article
1. Reflect Light With Mirrors
Adding [mirrors ](https://www.flooranddecor.com/mirrors)to your small bathroom will dramatically open the space. The reflection of light makes the room bright and adds dimension to give the illusion of a deeper space. Explore different mirror shapes, sizes and styles for a personalized look.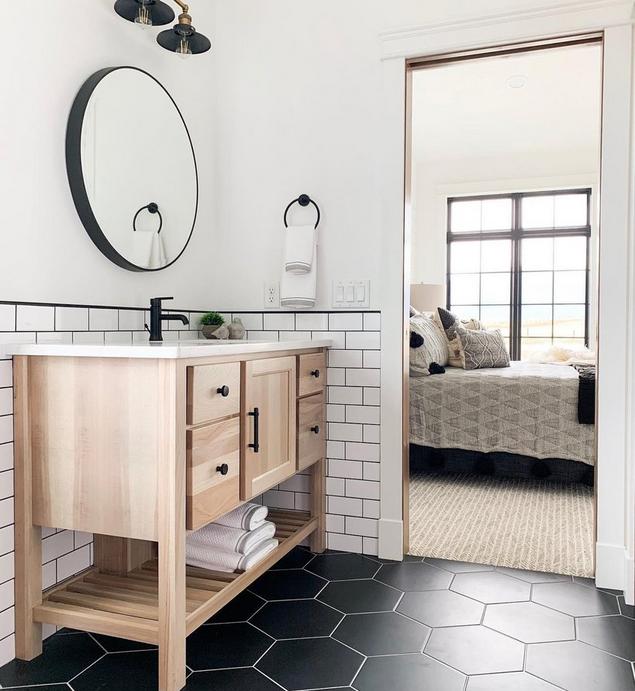 2. Get Good lighting
Like mirrors, lighting makes any room feel open and airy. Bright, white lights highlight your bathroom design and reflect off tile and mirrors for a spacious feel. Check out [sconce lights ](https://www.flooranddecor.com/lighting?prefn1=productSubtype&prefv1=Sconce)to elevate and illuminate your space.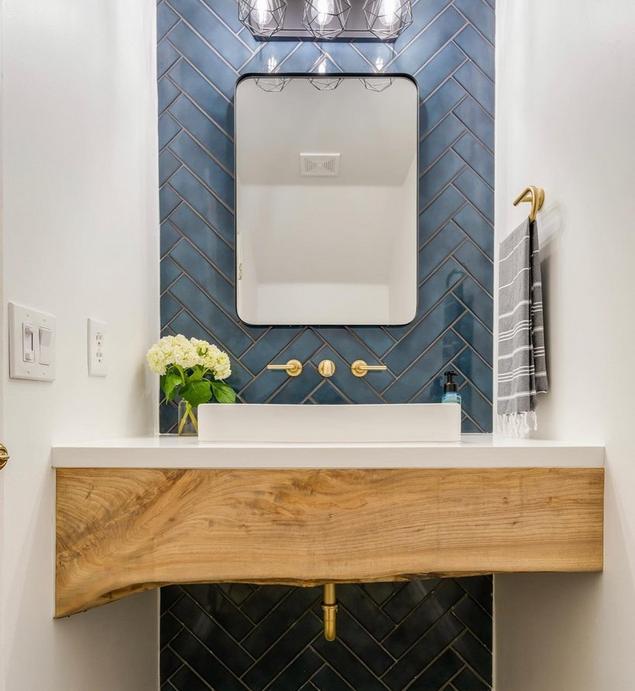 3. Install Floor-to-Ceiling Tile
Floor-to-ceiling tile is one of the most stylish tricks to make your small bathroom look bigger. Tiling an entire wall elongates the room and draws the eye up. Whether it's behind the sink, in your shower or wall-to-wall, choose from large format, subway tile, mosaics and more [wall tile](https://www.flooranddecor.com/wall-tile) options.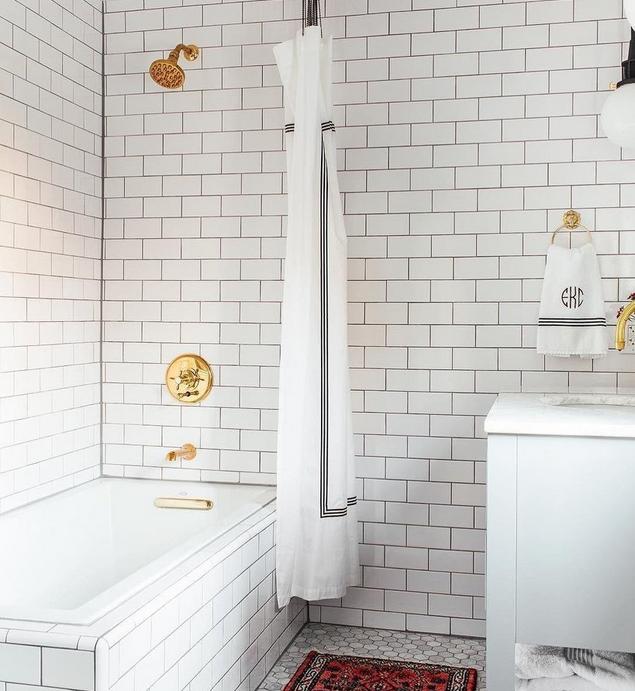 4. Select a Vanity With Storage
When space is at a premium, combine functionality with style. Select a vanity with cabinetry and drawers to conceal clutter. Opt for a 25 or 31-inch [single-sink vanity](https://www.flooranddecor.com/bathroom-vanities?prefn1=productSubtype&prefv1=Single%20Sink%20Vanity) for a perfect fit.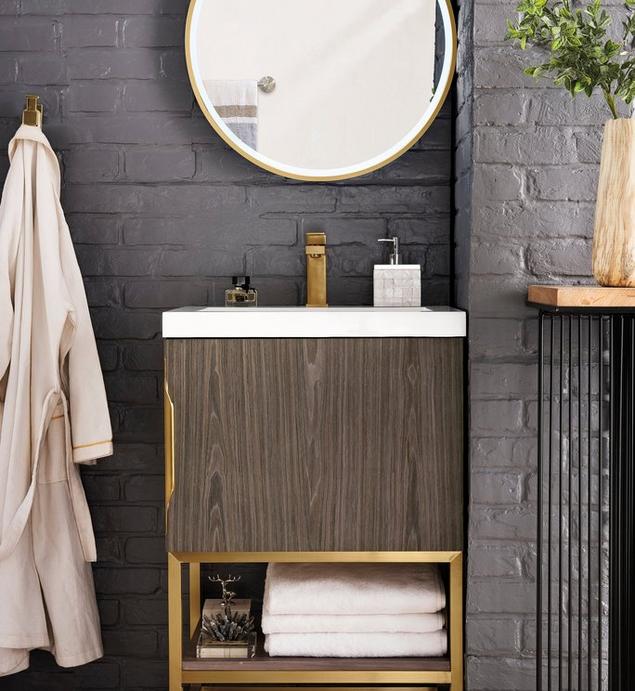 5. Swap Your Shower Curtain for Frameless Glass
Remove the shower curtain and show off your beautiful shower tile. Replace with a [frameless shower door](https://www.flooranddecor.com/shower-doors?prefn1=frameType&prefv1=Frameless) for the feeling of more square footage. A frameless glass shower door adds visual space, similar to a window, which will immediately make your small bathroom feel more spacious.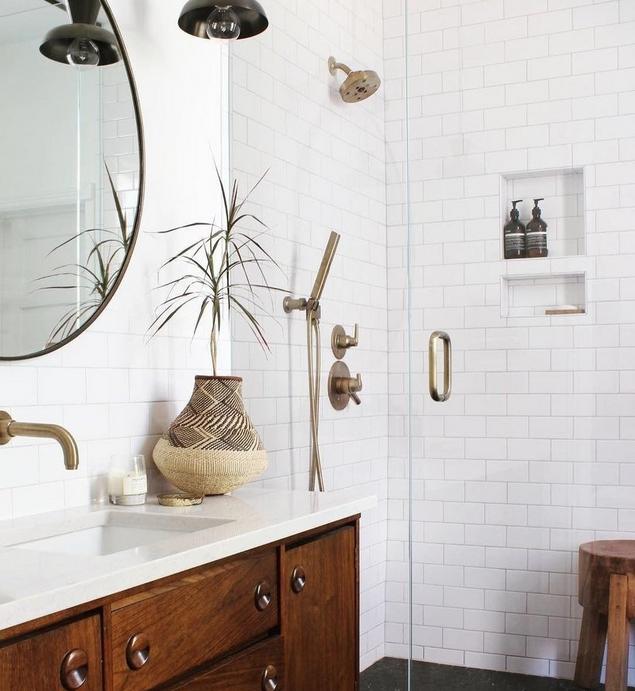 6. Use a Monochromatic Color Palette
Too many patterns and textures create visual vertigo. Choose a monochromatic color palette for a seamless space and instant polish. Light and dark colors can add depth to a room but stick to one palette for maximum results, so the eye extends.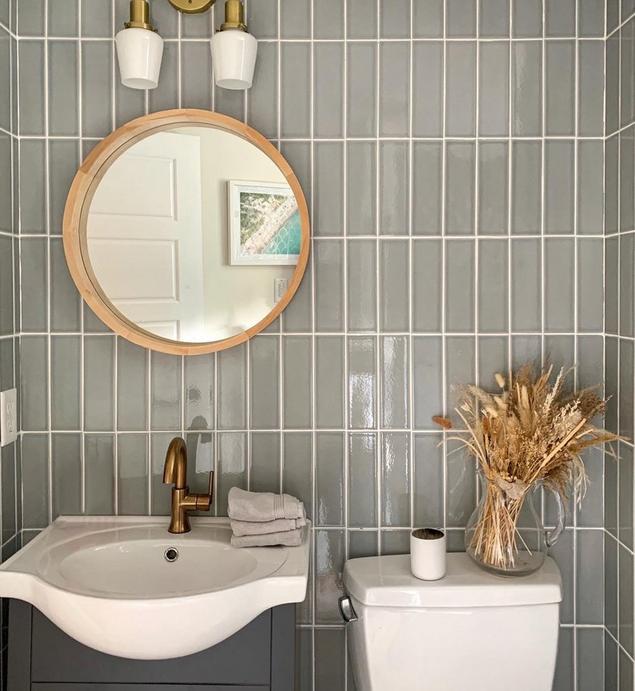 7. Keep Accessories Simple
Keep clutter at bay with clean countertops and walls. A few practical accessories like jars or trays will add a personal touch. Add a fresh pop of color with a plant and let your fixtures do the talking.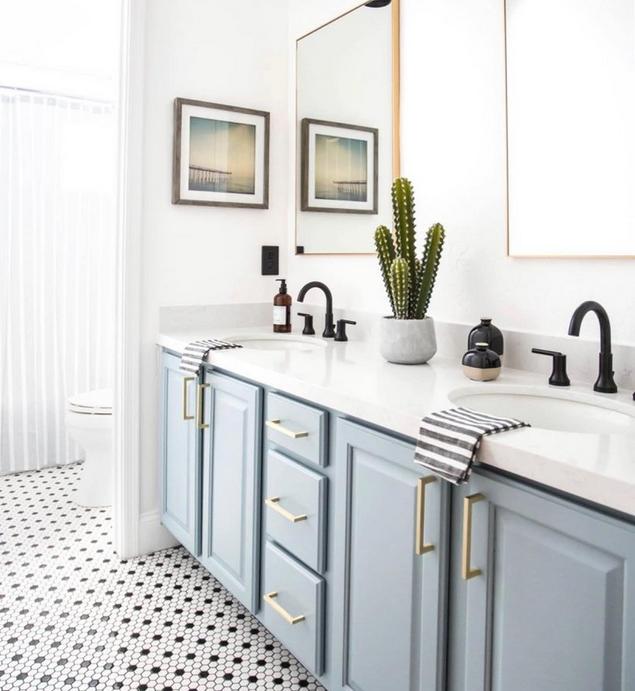 8. Nix Bulky Shelving for Towel Rods
Rather than taking up precious space with floating shelves and cabinets, staggered [towel rods or hooks](https://www.flooranddecor.com/bathroom-hardware) are a popular trend. Matte black is ideal for versatile looks, while gold and chrome work well with classic or mid-century styles. Check out different styles and finishes to match any bathroom.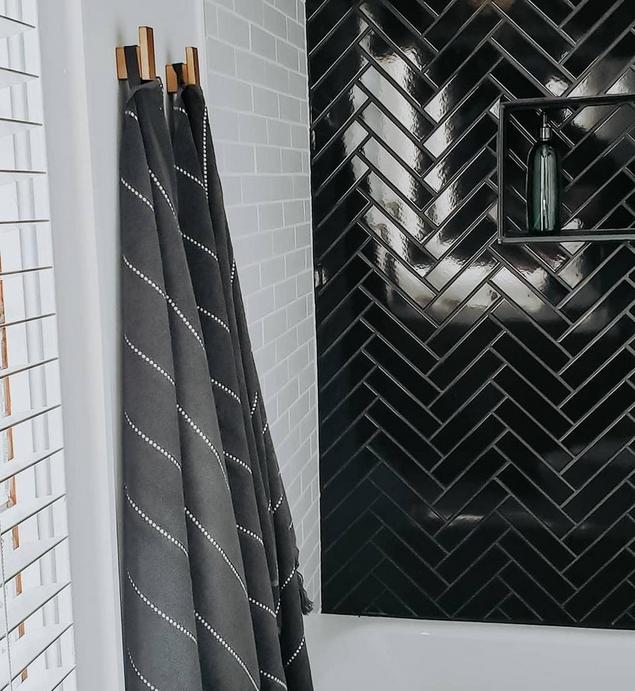 9. Add a Shower Niche
When renovating the bathroom, it's worth the time to install a shower niche. It's the ideal way to maximize space. Not only does a niche keep products handy, but also it's a stylish storage option with room for custom details.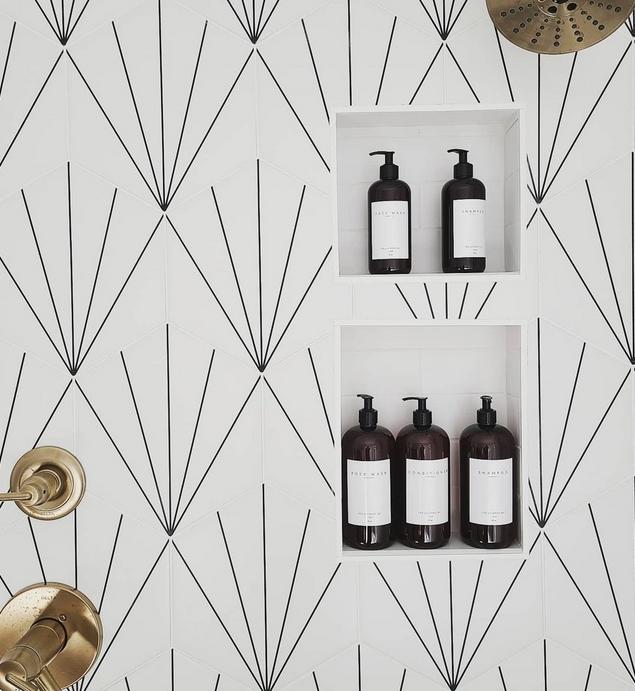 10. Select Large Format Tile
Believe it or not, a small bathroom benefits from large tiles because fewer grout lines make the installation pattern less prominent. [Large format tile ](https://www.flooranddecor.com/large-format-tile-tile)is the ultimate design trick for making your small bathroom look bigger.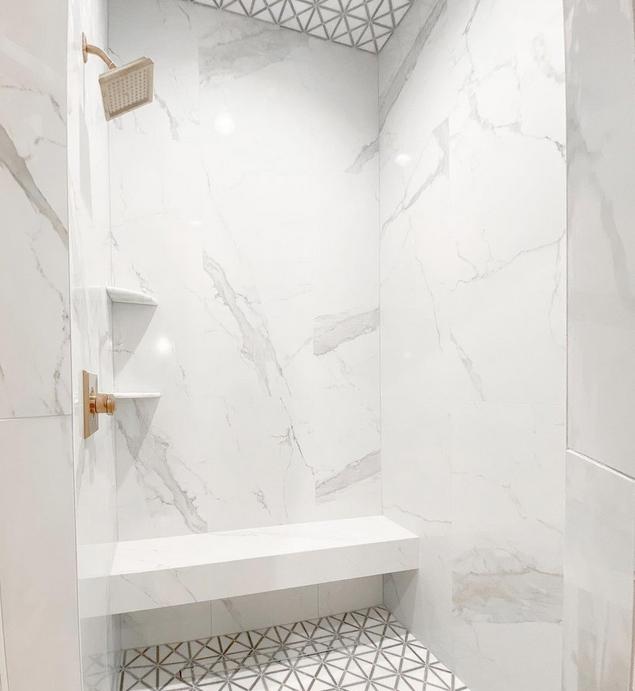 Upgrade where it counts and follow these tips and tricks to make your small bathroom look bigger. Get more project ideas and product recommendations from our design experts. [Schedule a free design services appointment](https://www.flooranddecor.com/contact-a-designer) today!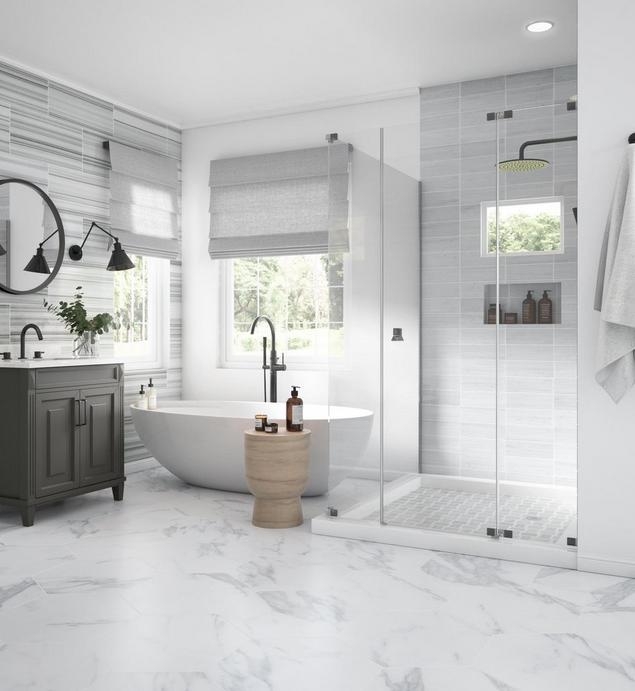 View as Gallery