What Is Techtanium Plus?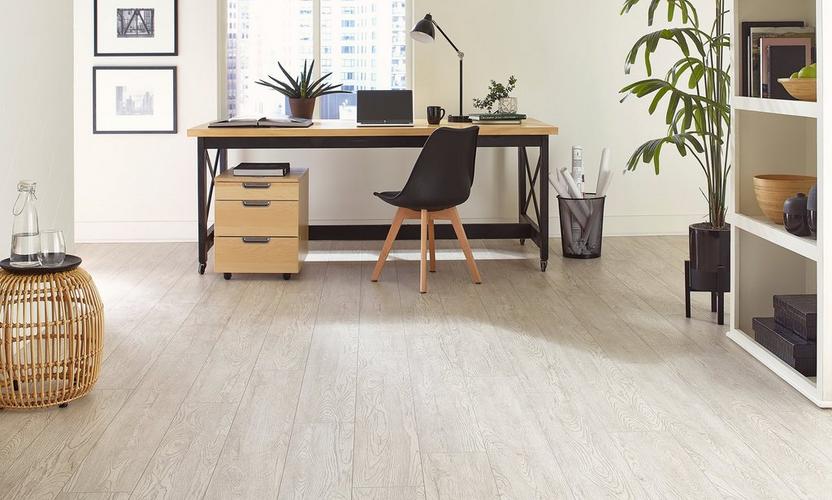 [Techtanium Plus](https://www.flooranddecor.com/techtanium-plus/) is Floor & Decor's innovative technology that enhances the durability of laminate and vinyl. The coating acts as a physical barrier to prevent damage over time without compromising the appearance and style of the wood-look plank. Techtanium Plus is featured on [NuCore Performance](https://www.flooranddecor.com/nucore-performance-flooring) luxury vinyl plank and [Optimax Eco-Resilient](https://www.flooranddecor.com/optimax-flooring) flooring for built-in reinforcement.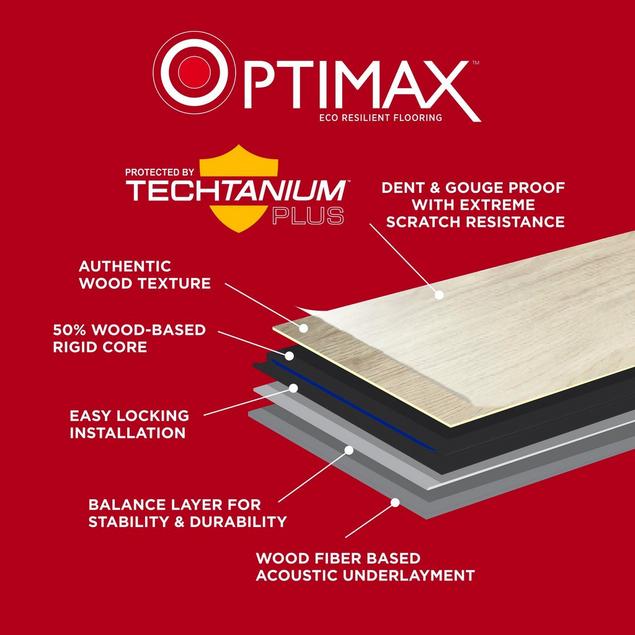 Techtanium Plus is ideal for commercial spaces or high-traffic areas of the home. This technology sets itself apart from traditional 22-mil wear layers with two times the scratch-resistance for maximum protection.
Aside from scuffs and scratches, Techtanium Plus also protects floor surfaces from fading and stains. Busy households with pets and kids stay sparkling. Enjoy the benefits of less wear and worry with Techtanium Plus, only at Floor & Decor. Explore all [performance flooring](https://www.flooranddecor.com/performance-flooring) options to suit your home and lifestyle for a look that will last.