Complete Your Bathroom in Style
From your floors to your walls, there's a lot to consider when renovating or designing your bathroom. And even the smallest pieces, like bathroom accessories or vanities, can make a big impact.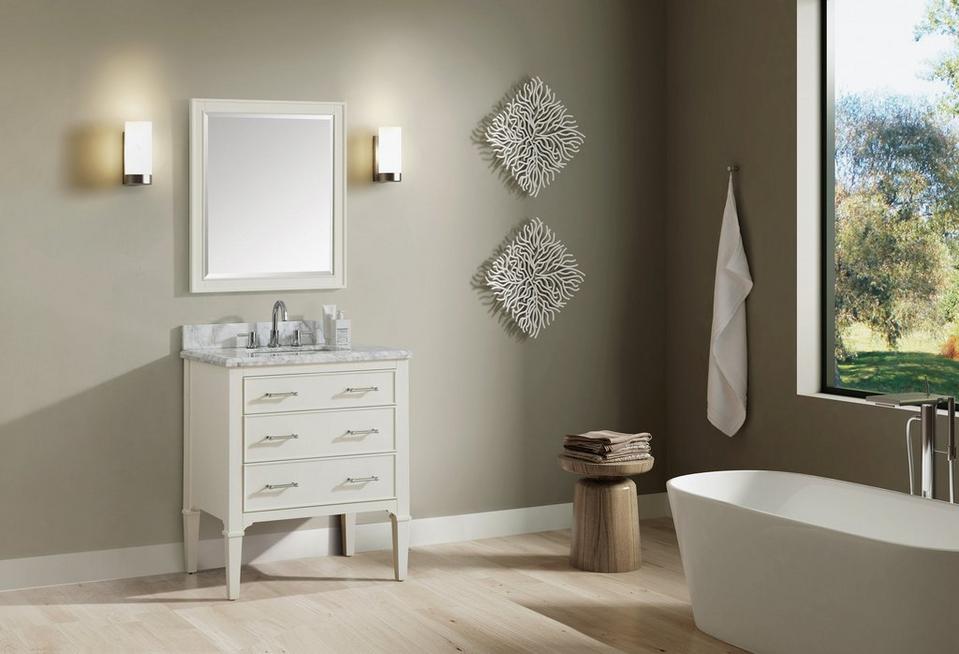 Complete your next bathroom project from start to finish with Floor & Decor's new line of vanities and bathroom accessories! Designed with ease and function in mind, these new pieces, like the White Arlington Vanity, offer you stylish looks at unbeatable prices.
Bathroom Accessories
From towel rings to toilet paper holders, you can find a variety of bathroom accessories in popular styles from our Studio Design Collection. It may seem like an afterthought, but the color, finish, and functionality of your bathroom accessories are what ties the look together.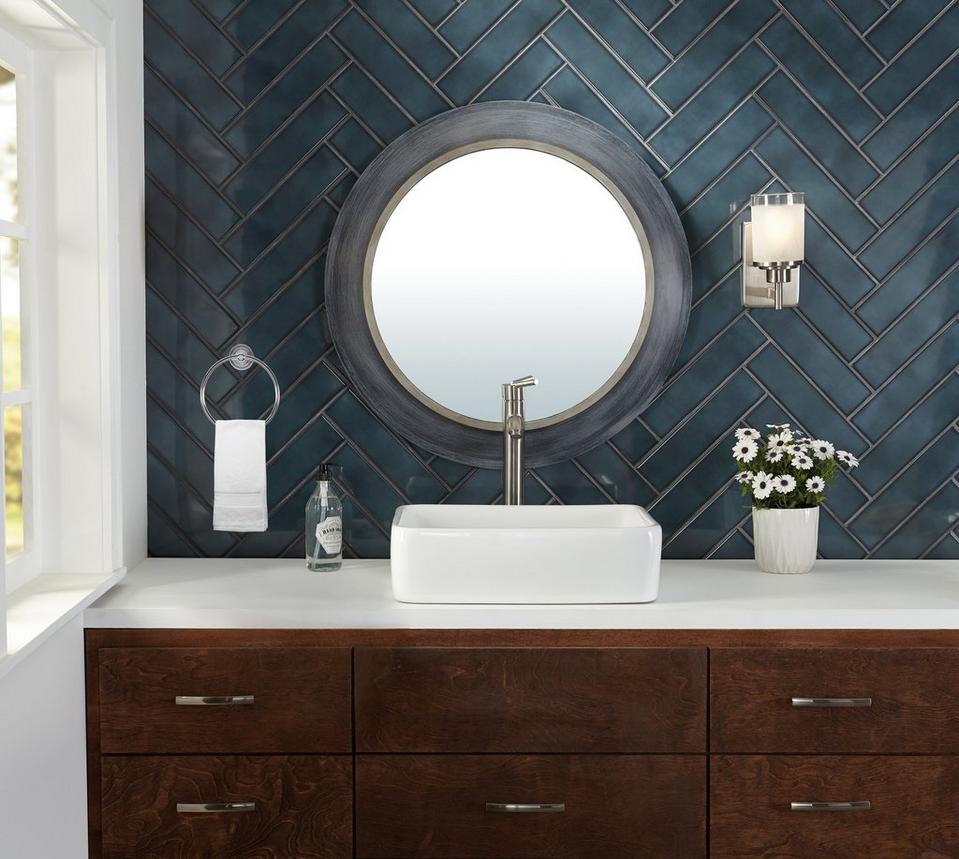 Accessories, like the traditional chrome towel ring, allow functionality by keeping items like hand towels neat and organized in a stylish way.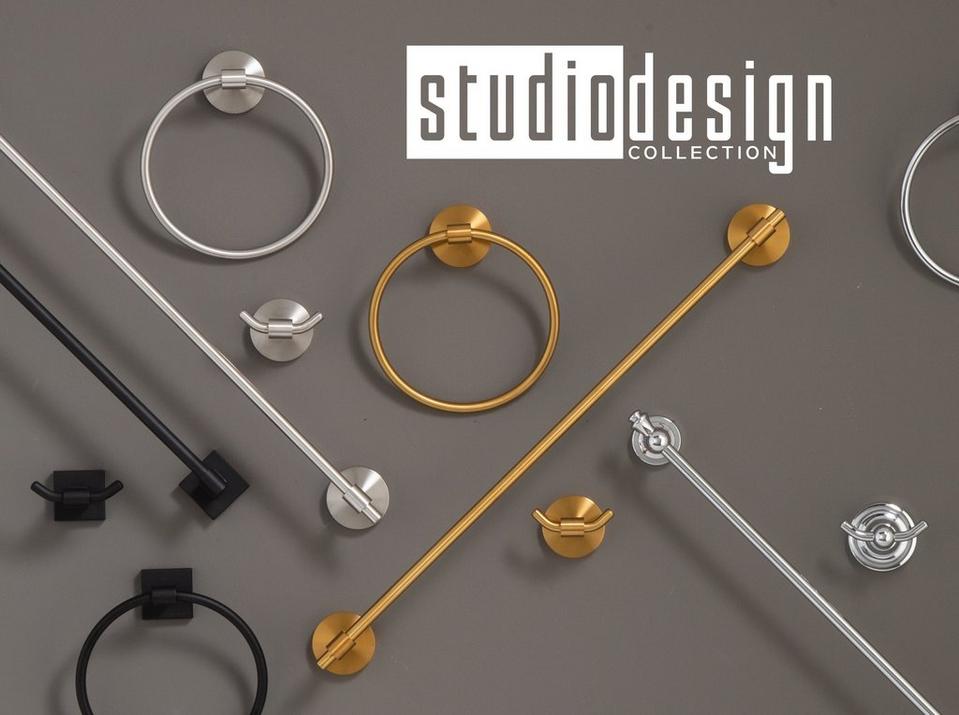 While silver accents are always a classic option, you could go contemporary using black matte or traditional and glamorous with brushed gold accessories. These on-trend colors are styles we've been seeing repeatedly on Pinterest - pair either color with a white marble tile or countertop for a unique contrast.
Bathroom Vanities
Floor & Decor also offers vanities in four unique designs, available in multiple sizes - all complete with a real Carrara Marble top. Because a vanity is often the centerpiece in a bathroom, it's important that it's not an afterthought (even if it isn't the very first decision you make.) Plus, vanities are key for storage space!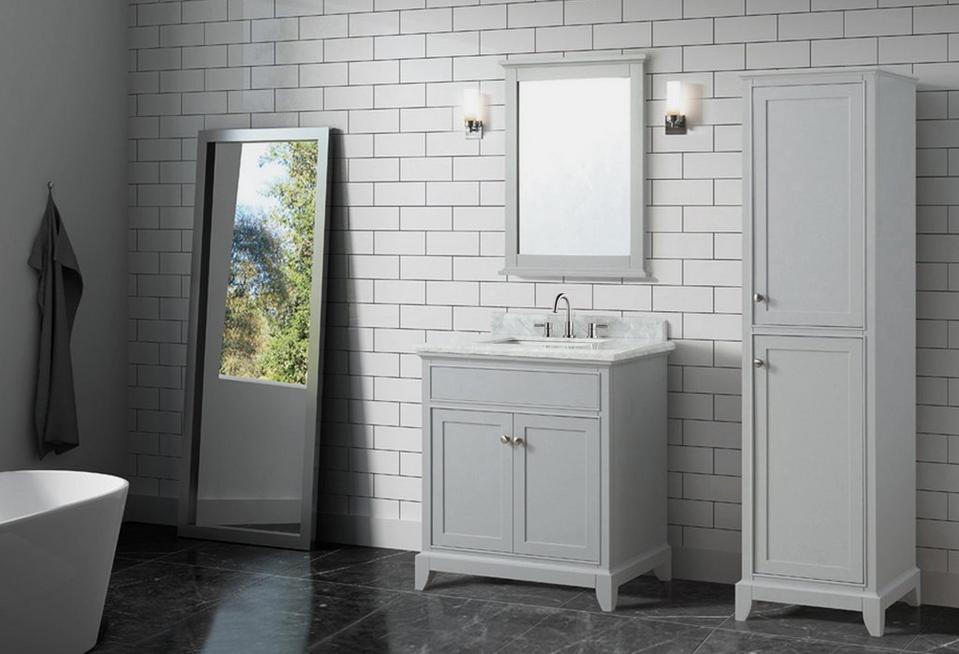 A small, light gray vanity, like the one you see above, is a simple yet significant fixture. The subtlety of the lighter color allows for the vanity to blend perfectly in this contemporary-style bathroom. And while a smaller vanity seems like an obvious choice for smaller bathrooms, it even works well in larger spaces.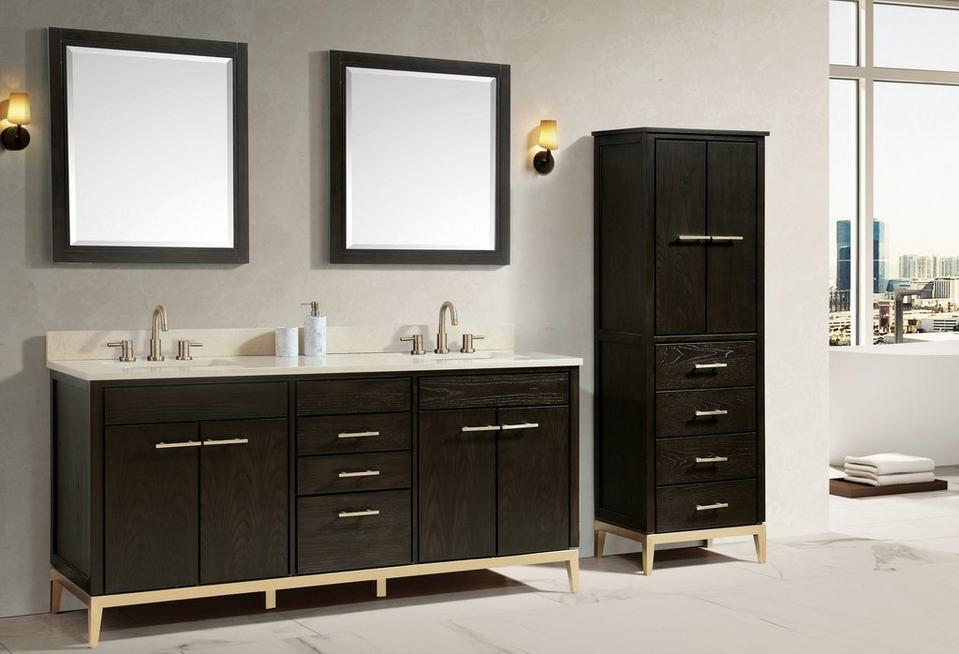 Or, maybe you're looking for a vanity that stands out. This bathroom features a larger, modern vanity with gold hardware. While the number of drawers and cabinets are a huge plus for storing personal items, we also love the amount of countertop space included (and not to mention the double sinks!)
Whether it's a robe hook, towel bar, or a vanity you're looking for, you can complete your bathroom in style. We offer the latest design trends to help make your bathroom your own personal oasis.
Let us help you find the finishing touches you need to complete your bathroom. Schedule a free design appointment today and our professional designers will help turn your dreams into reality.