Aug 6, 2020
5 Easy Ways to Refresh Your Home Office
A productive workday begins with an inspiring workspace. Whether you've made your closet, kitchen or spare bedroom into an office, there are five simple ways to make your space more functional and stylish. Make your home office work as hard as you do.
Apply Peel & Stick Ledger or Mosaic
Define your workspace with a playful accent wall behind your desk. Color, pattern and texture add depth to a tight room. For a quick project, opt for peel and stick options. New and improved peel and stick looks are made of glass, stone, wood and metallic material for an authentic feel without mortar and grout. SimplInstall peel and stick styles are a DIYer's dream.
Select Coated & Cork Back Flooring
Remove carpet in your workspace and replace it with a durable, coated wood-look option. Stubborn office chairs glide on hard surfaces, and cleanup is easy when it comes to school project messes. To withstand scratches, look for coated laminate and vinyl options, specifically designed to resist everyday wear and tear. Cork back flooring is also a plus for bustling households thanks to its soundproof qualities.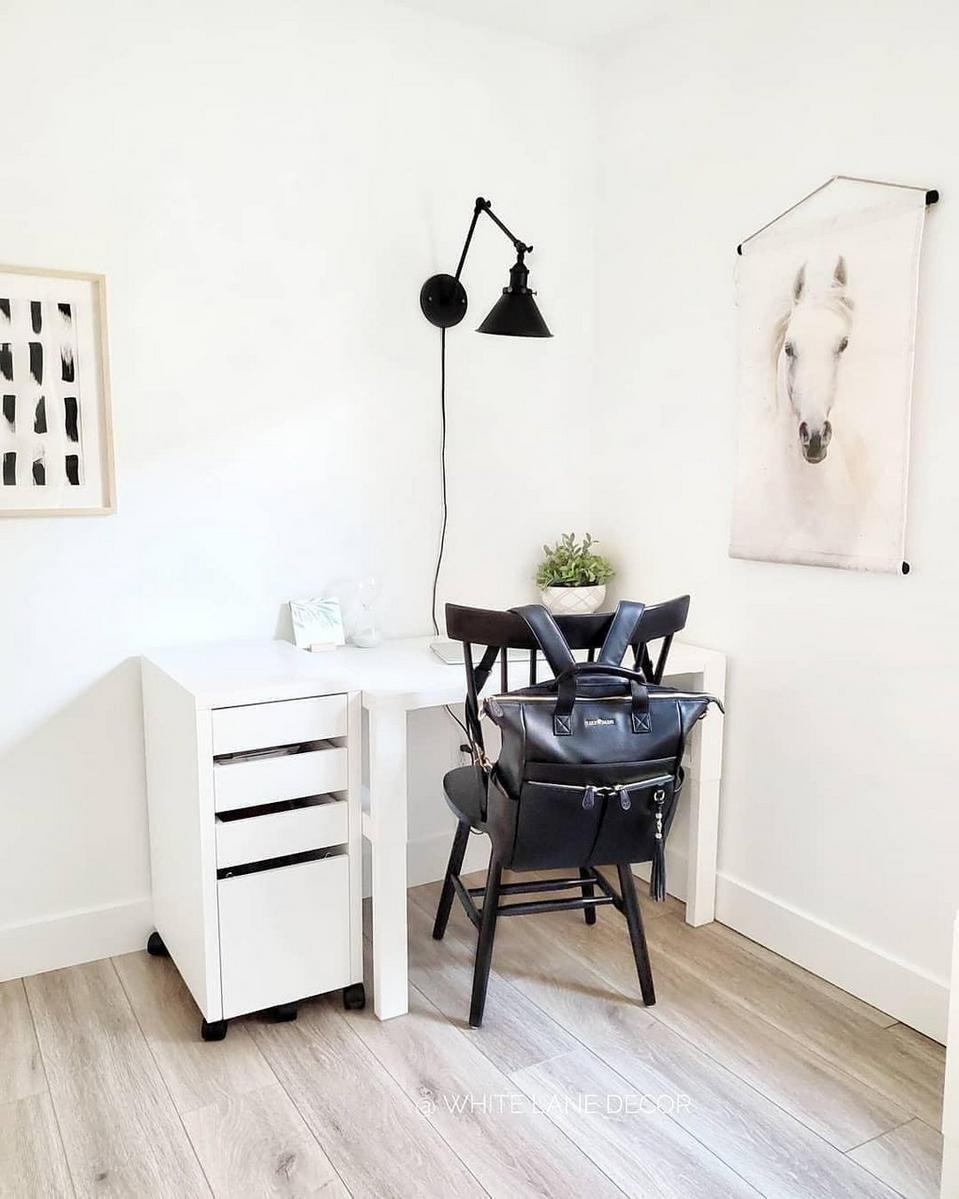 Real People, Real Projects @whitelanedecor
NuCore Oxford Brindle Oak Rigid Core Luxury Vinyl Plank – Cork Back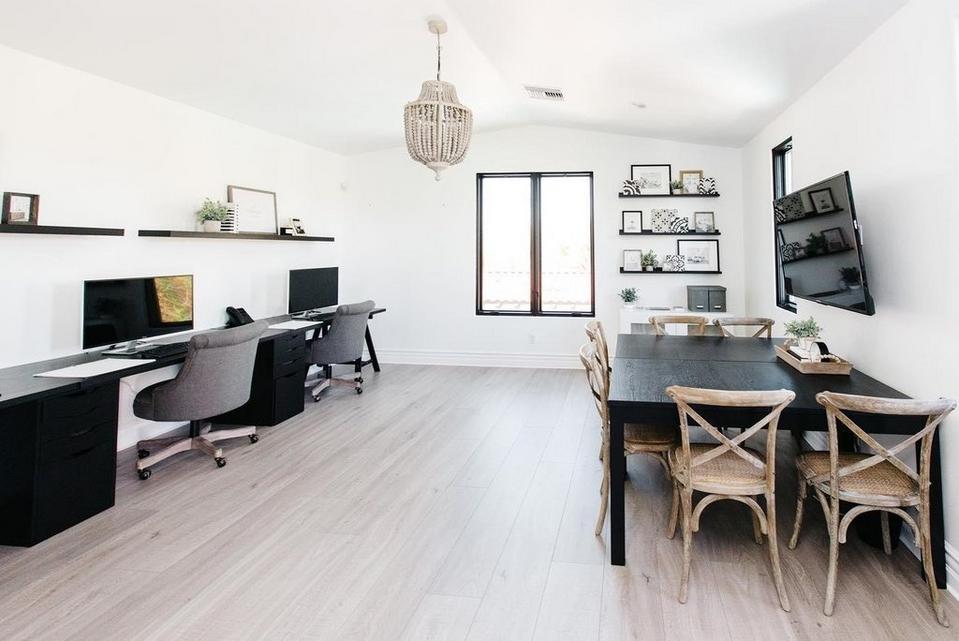 Real People, Real Projects @tomkatstudio
AquaGuard® Napa Grande Water-Resistant Laminate
Coordinate With the Kitchen
More often than not, kitchens become a catch-all space for cooking, mealtime, homework, emails and game night. Make your workspace fit in effortlessly with your kitchen's style so the desk nook becomes an amenity and not an eyesore. Select a matching or coordinating backsplash for above your desk area that will complement your kitchen tiles.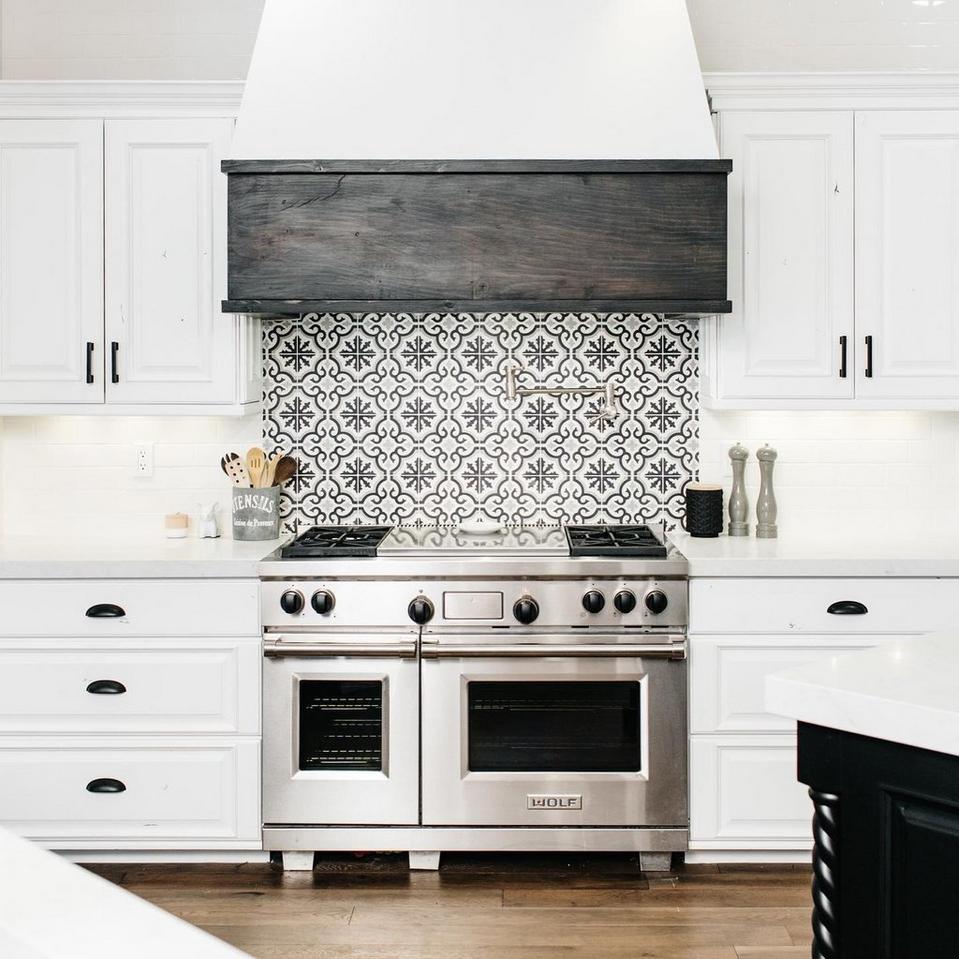 Real People, Real Projects @tomkatstudio
Equillibrio Black Encaustic Cement Tile
Craft a DIY Bulletin Board
Make your walls stylish and functional with two lightweight materials: cork and molding. Apply cork planks to the wall or plywood and frame using a pre-finished or unfinished molding. We recommend selecting a casing style molding for a polished edge that looks like artwork. Keep tasks, checklists and calendars at your fingertips with a custom bulletin board that's as small or large as you need.
Create More Countertop Space
Give yourself the flexibility to work in any corner of the room. Prefab countertops are a stylish option for adding extra workspace to a kitchen, closet or laundry room. Prefab countertops are ideal for smaller projects were a few more square feet of desk space will make all the difference. Consider built-in workstations like this Real People, Real Project® below. For casual spaces, we suggest butcher block because of its warm tones and furniture-like quality.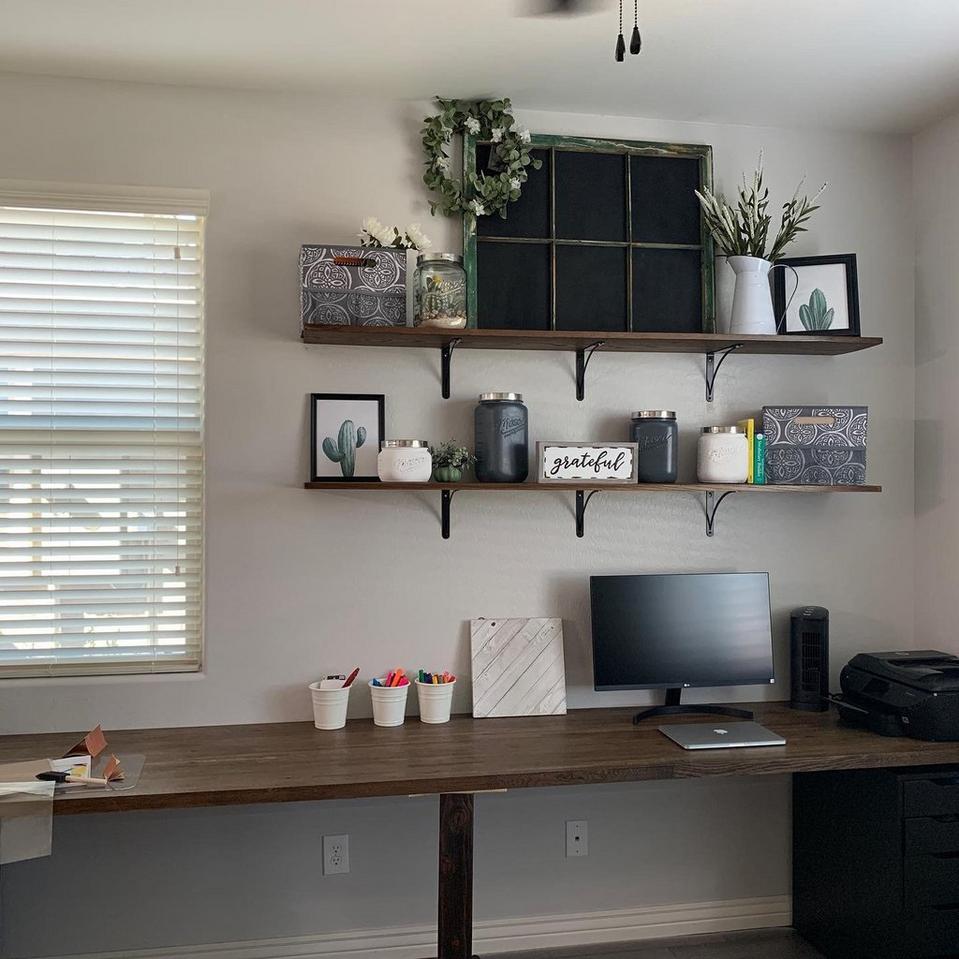 Real People, Real Projects Kelle Plante
On your next lunch break, rather than wishing for a stylish and sensible workspace, get inspired and get started. Schedule a free virtual or in-store Design Services appointment to help you tackle your project and make the workday more stylish.