Feb 28, 2018
Buying Guide: How To Shop for Laminate
With laminate flooring, you can have the look of wood or tile that's perfect for your lifestyle. The laminate options today are more durable and realistic than ever before. Laminate comes in a wide variety of popular trends and styles, so you'll be able to find the perfect look for your floors at a price that suits any budget.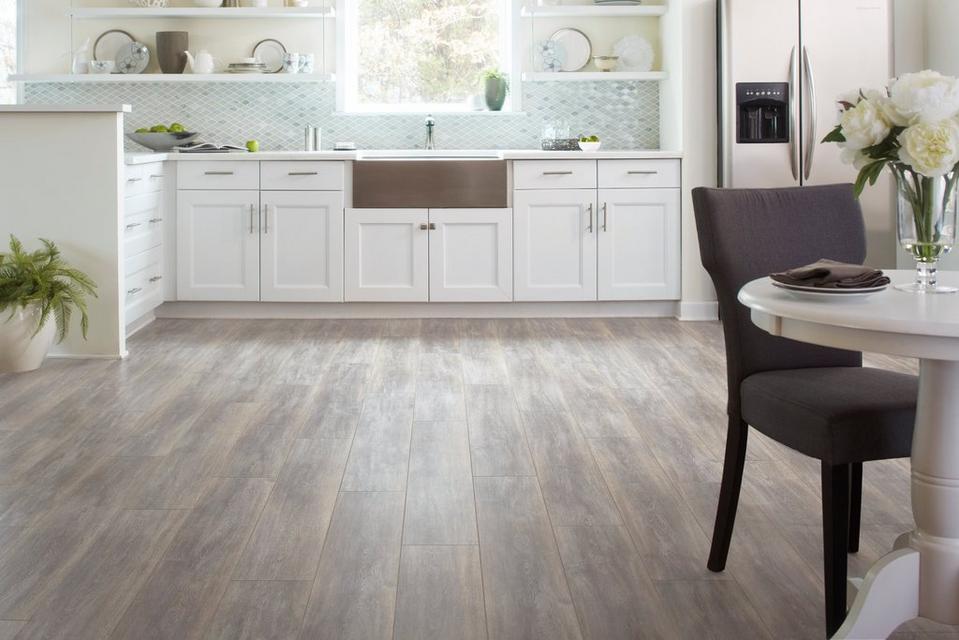 Why Buy Laminate?
Laminate floors are a wood-based flooring at a very affordable price. They have realistic wood visuals and extreme durability. They're also easy to maintain and can be installed quickly and easily. Floor & Decor also offers AquaGuard® water-resistant laminate that can go in any room of your house.
Durability of Laminate
The different types of laminate vary by thickness and AC (Abrasion Class) rating. As you increase the thickness, the installation becomes easier and sound transmission decreases. Thicker products can also be embossed to provide a more realistic wood feel. The higher the AC rating the more likely it is to be used in high-traffic, or commercial, spaces.
Surface Texture
Laminate floors come in a wide variety of styles and colors with many different textures. Hand scraped has an authentic, aged, appearance with a softer feel and texture. An embossed in register texture is an exact replica of the natural texture of hardwood. Other surface textures include smooth and textured, all are great choices for an authentic look and feel.
Installing Laminate
Laminate floors are locking installation, making for a quick and easy install. Laminate floors can also be installed on, above, or below grade level, making them perfect for the entire home.
Maintaining Laminate
Laminate floors are extremely durable and long-lasting. They're also easy to maintain and relatively maintenance free. When it comes to laminate floors, we recommend cleaning regularly to prevent the buildup of dirt and debris. Stop by the accessories department to shop our reliable laminate cleaning products, or ask one of our knowledgeable associates which product would work best for you.
When you choose laminate for your home, you're selecting a durable product that doesn't sacrifice style. Be sure to check out one of our Laminate DIY classes every Saturday at 10:00AM at your local Floor & Decor before starting your project, and to get all the installation tools and accessories you'll need to finish the job.